Do you remember the excitement about the new tiger cubs born at London Zoo in February this year? Well, zoo staff have now been able to give them a health check and the big news is… there are a girl and two boys.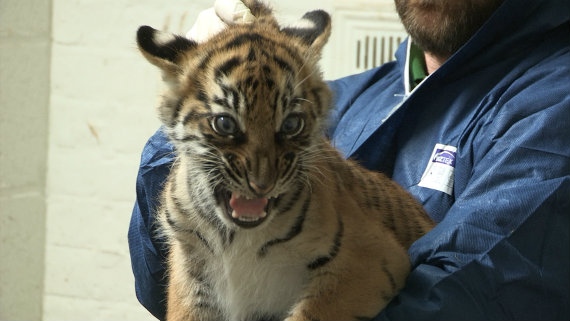 The Sumatran tiger cubs are ten weeks old and coped well while the veterinary team and tiger keepers gave them vaccinations and checked for little boy and little girl bits. The cubs were feisty but no-one complained as they are all fit and healthy. And they have all have been micro-chipped for future records of this critically-endangered species.
There's a competition with Channel 5's Milkshake children's programme, with the winner helping to choose names for the three cubs.
Now sit back and enjoy this video of the little cuties. I'm looking forward to watching them grow up in London.