Brown Hart Gardens is a 10,000 sq foot (929 m2) raised paved garden in central London. Close to Oxford Street, it offers a moment of tranquility in a busy city.
History
This area of Mayfair is part of the Grosvenor Estate and was laid out 300 years ago. Duke Street was built to connect Oxford Street to Grosvenor Square in 1724/5. Duke Street Mansions were built in 1886 as Peabody Trust social housing. A public garden was added in 1889 for the local residents.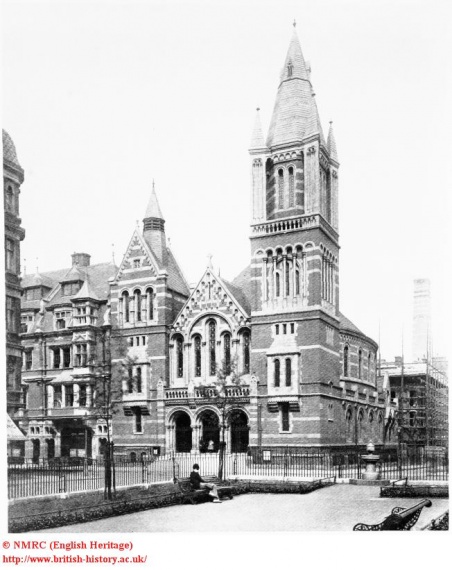 In 1903-5, an electricity sub-station was erected on the site but the Duke of Westminster, as owner of the land, ensured the Westminster Electric Supply Corporation built a new garden on top, hence the raised garden area we have today.
There is still a working electricity sub-station below Brown Hart Gardens, it's Grade II listed so is definitely staying, but the gardens disguise it well with a domed neo-Baroque pavilion at either end.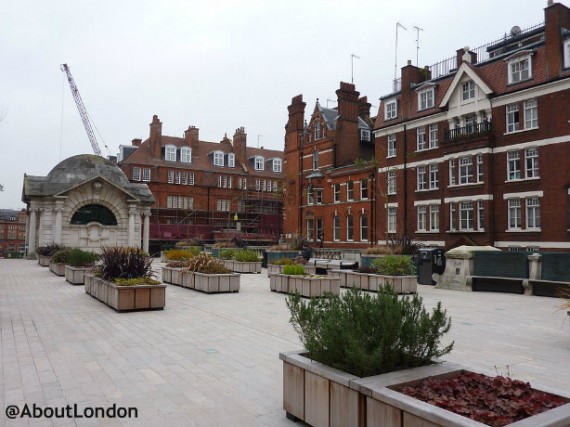 Brown Hart Gardens shut in the 1980s but was reopened in 2007 after refurbishment. Another renovation happened in 2013, which included adding an accessible lift (elevator), and there is now a Benugo cafe which was added to help with the maintenance costs.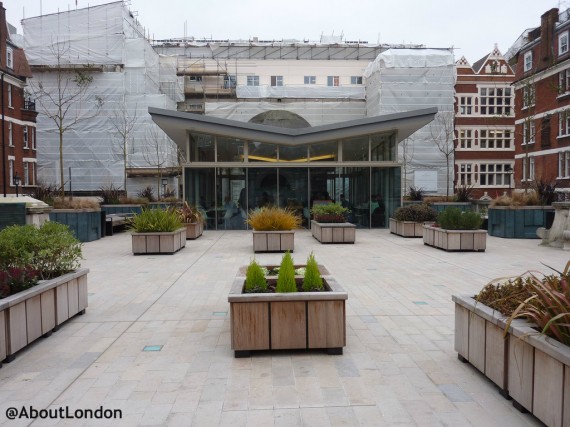 No Quarrelling
According to British History Online "the 'garden' is perhaps the only place in London where quarrelling is specifically forbidden by law."
Today
This elevated terrace is open to all and has plants and some seating – although beware of the fountain seats. Whoever thought having water run down the back of a stone public bench was a good idea?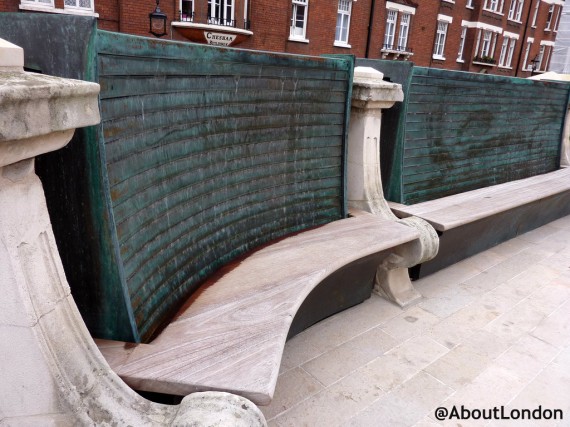 The gardens are managed and maintained by Grosvenor Estates and it gets busiest at lunchtime with local workers having a sandwich and reading in peace.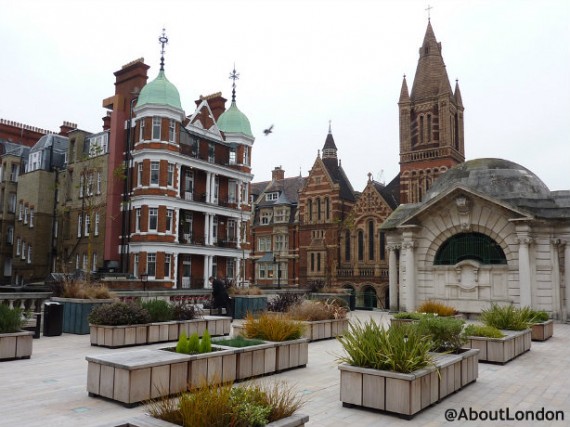 This extravagance of classicism is easy to miss as the gardens are above street level which is what keeps this an 'in-the-know' secret.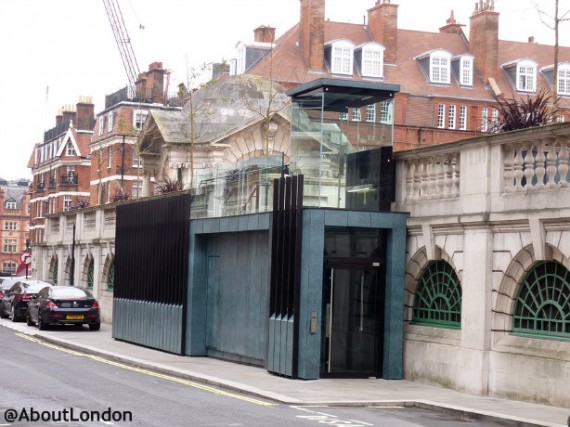 How to Find Brown Hart Gardens
A short walk from Selfridges, Brown Hart Gardens has an entrance on Duke Street and Balderton Street (map link) W1. The nearest tube station is Bond Street. The accessible lift is near the junction with Lumley Street.
Opening Times:
Mon-Sat: 8am to 8pm / Sun: 10am to 8pm