July 2016 Update: Do see Buckingham Palace 2016 State Rooms opening news.
Each summer The State Rooms at Buckingham Palace are opened to the paying public. As well as enjoying the grandeur, a 'special exhibition' is included to add more interest (and to encourage repeat visitors).
This year's special exhibition looks at how people are welcomed to Buckingham Palace and what goes on behind-the-scenes for a State Visit.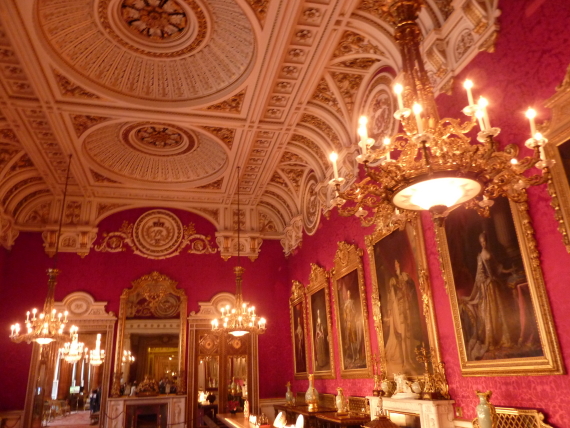 The dates for 2015 are 27 July to 27 September and tickets are £20.50 for an adult.
Did you know your ticket is valid for 1 year? Remember to get it stamped at the exit (right at the end of the garden) and you can return again and again – including during next years Summer Opening!
For the first time ever, visitors to the Summer Opening enter the State Rooms through the Grand Entrance – the same entrance as invited guests. You can admire the Australian State Coach and then walk along a red carpet into the Palace.
Top Tip: From 9 September a photo display is being added to the Quadrangle when Queen Elizabeth II becomes the longest reigning queen.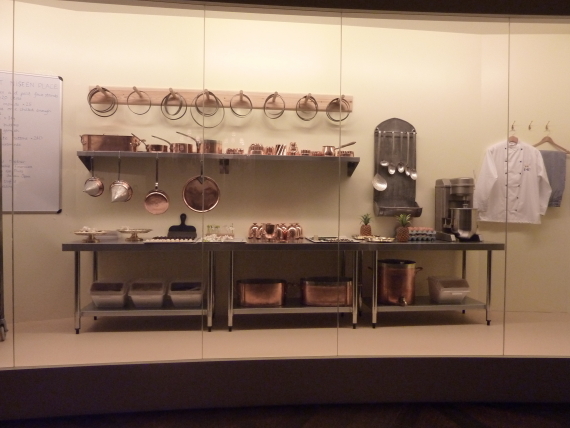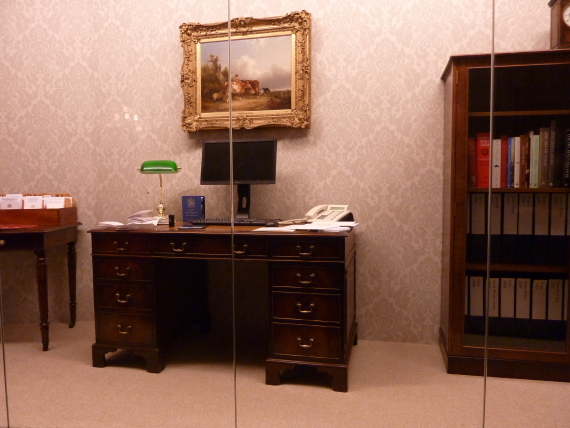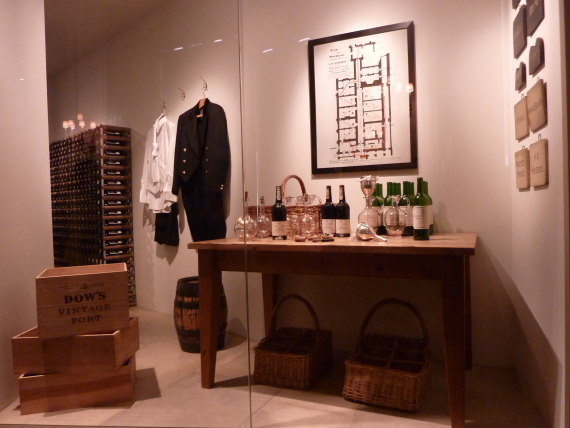 The exhibition has recreated behind-the-scenes departments so you can get an idea of the work that goes into preparing for an important visit. (The Singapore State Banquet is the main focus for much of the exhibition.)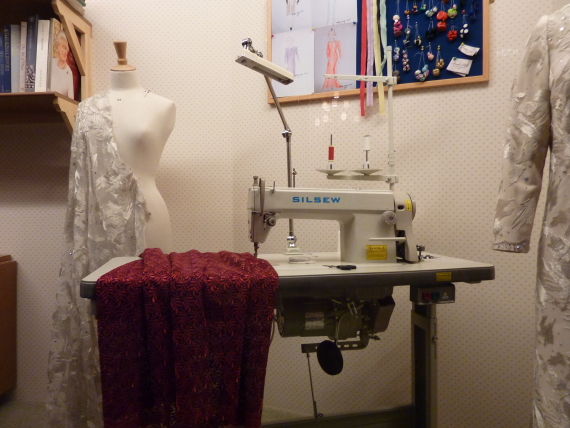 It was interesting to learn that many of the Queens clothes are made in-house, including her large collection of hats.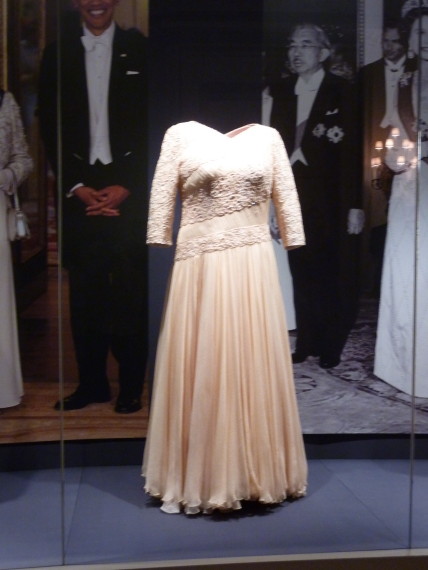 The 'wow factor' as always is the Ballroom as it has been dressed for a state banquet.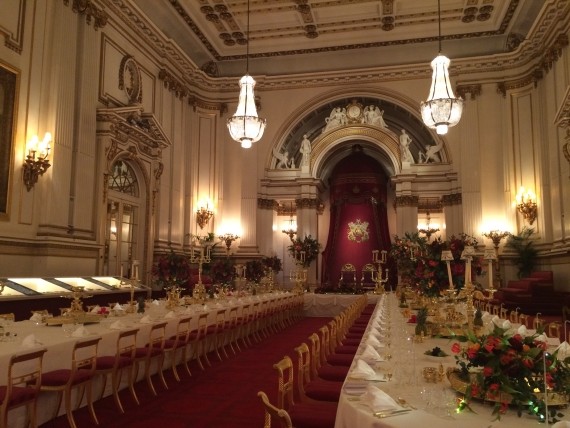 We learned that it takes three days to set up the room, but the silver gilt is polished from three weeks before.
Also, the cutlery is not all the same so you may have a different fork to your neighbour at the table. This is because it has been collected by generations of royals.
Do look for the cruet set on the top table as the Queen has her own.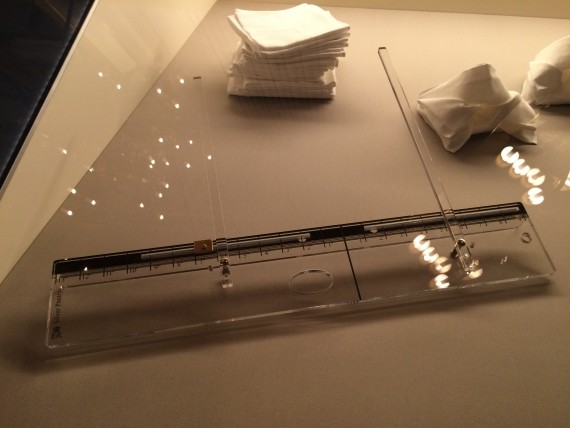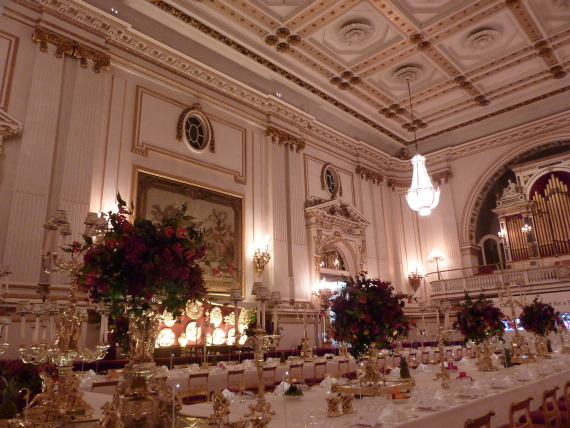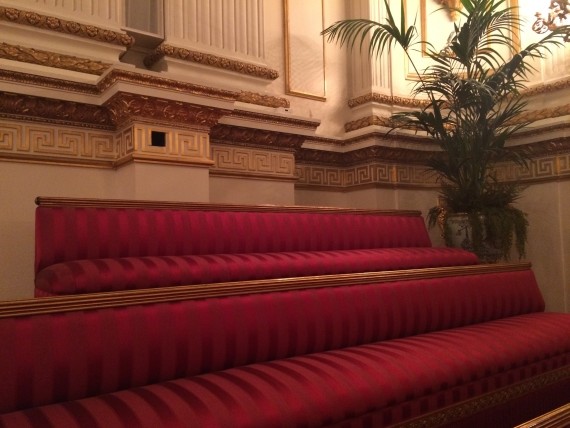 The dining room is not set up as usual but instead has state visit gifts on display. This Tree of Life was presented by the Mexican President earlier this year.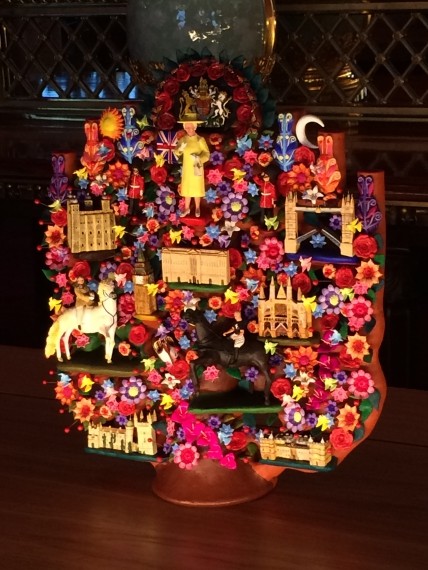 And the Music Room has some of the Queen's outfits on display.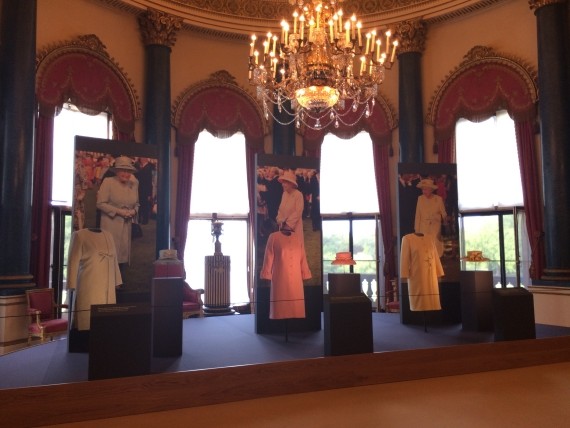 In The White Room do look for the secret door. Can you see it?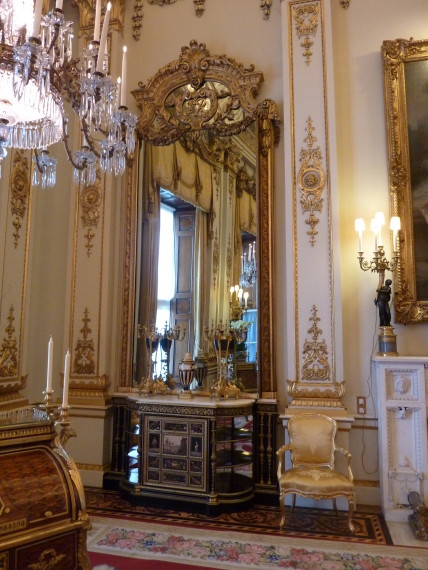 I'm always surprised to see the old electric bar fires in the ornate fireplaces!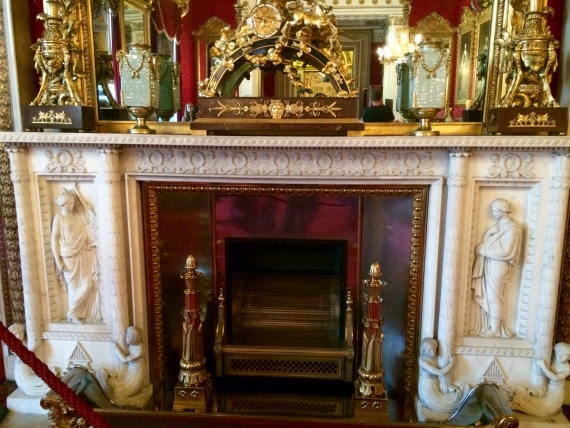 The Family Pavilion has lots to keep younger members of the family happy.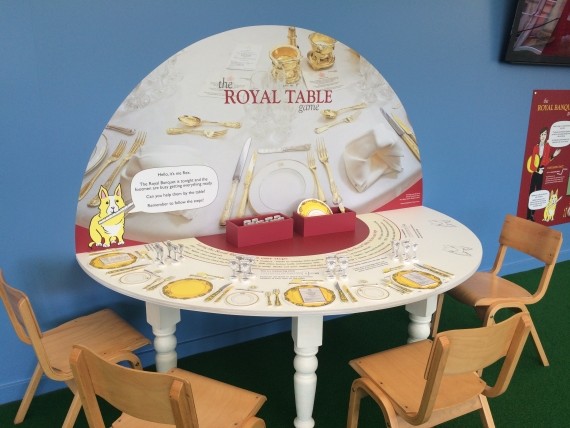 And then you exit through the Palace Gardens.
Did you know? The Queen's Piper plays the bagpipes in the gardens every day at 9am for The Queen. I understand it's usually at the end of her breakfast.