I'll admit it straight away, I love afternoon tea. The sight of a three-tier silver cake stand being brought to my table puts a smile on my face that stays for the rest of the day. But I used to think afternoon tea was something other people did (who are these 'other people' we all hear about?) and not something for the likes of me.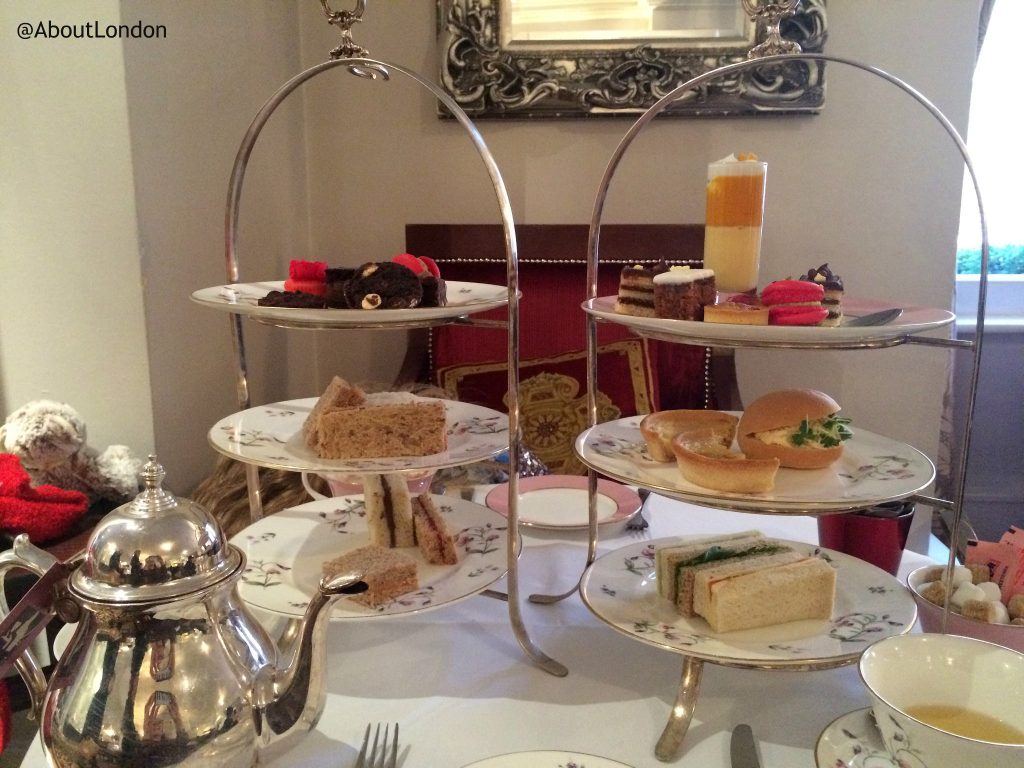 When I had my daughter I found nights out were to become a rare occurrence and, quite frankly, I didn't have the energy to stay up late. I also didn't want to drink much anymore so bars started to lose their appeal, and I'm not much of a foodie so top restaurants are lost on me. So what was I to do that would mean quality, uninterrupted time with a friend? And then I discovered afternoon tea.
My first time – how brilliant is this? – was at The Lanesborough. Now there's an introduction to tea and posh cakes! I, again, had the preconception that this would be a bit too fancy for me but the welcome I received helped my confidence and I relaxed in the lovely venue and stayed for hours.
And that's what makes this meal more enjoyable than lunch; you can stay and stay and stay. I'm usually there for 2-3 hours and there aren't many lunch venues where you can do that.
Three Course Meal
I've described afternoon tea as a meal as you will not be hungry afterwards. Think of it as a three course meal: sandwiches as the first course, then the scones, the fancies and cakes for dessert. And remember most places offer constant refills; certainly in the 5-star hotels they will ask you if you'd like more sandwiches, more scones and more cakes.
And do try more than one tea. It's your time to experiment. If you think you don't like tea – obviously this thought shocks me! – but if you think you don't like tea there are so many varieties there is a tea/infusion for you. Visit somewhere like The Lanesborough which has a Tea Sommelier and they can make suggestions for something more than English Breakfast.
I have put this to the test and took a friend who had never drunk tea all her life and now regularly buys fruit teas. Nearly everyone I've taken to help me with my reviews has been sure they would be hungry by the time they got home yet no-one ever needed to cook dinner after afternoon tea with me. I'm always surprised if I can drink a glass of water at bedtime as I'm so full! Plus, it can easily come in cheaper than a lunch and certainly cheaper than dinner in London.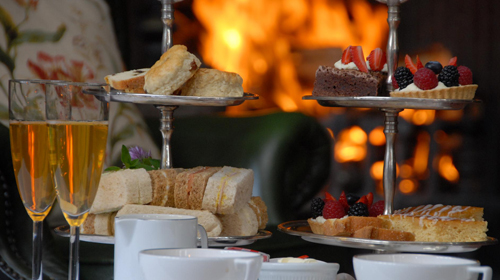 Pre-Theatre Meal
When you've shopped till early afternoon and have theatre plans for the evening, what can you do for the late afternoon as you need to eat and relax? Yep, you guessed it. Afternoon tea is an ideal pre-theatre meal, especially if you visit at the classic afternoon tea time of 3pm. You can enjoy 2-3 hours of chatting in luxury surroundings before going on to a show.
Not all afternoon teas are the same
Each venue has their own twist. Some try and keep it very traditional but most do something to make them stand out from the crowd. It may be the way it's presented – they use an S-shaped cake stand at the Park Lane Hotel, it might have a theme such as a chocolate only afternoon tea at the London Hilton on Park Lane, or maybe the music such as the opera performers outside the Crusting Pipe in Covent Garden.
Go on, treat yourself
Afternoon tea is a perfect excuse to slow down, switch off from the outside world and spend quality time with friends. This would make it enough of a treat for many but add to that a beautiful venue, with comfortable seating, a teapot that never seems to empty and gorgeous cakes.
A key factor of the event is good service and I would expect this at all price points. Afternoon tea is a treat but it shouldn't only be left for special occasions. I go regularly and have been known to enjoy this pastime twice in a week!
It's something you can do with the whole family as you can sit with small children and your grandparents. And I don't want the men to feel left out as many think tea and cakes is something for the girls but I have often taken male friends with me and they too have loved the relaxing atmosphere.
This article first appeared on the Visit Britain Super Blog in 2011.