Instead of heading overseas, I decided to go on a UK road trip as the list of places I wanted to visit had gotten so long I really had to start seeing some of them!
For now, let me tell you about Birmingham and the surrounding area. Birmingham is the UK's second city (London is number one, of course) and I stayed right in the city centre at SACO Apartments which is definitely recommended.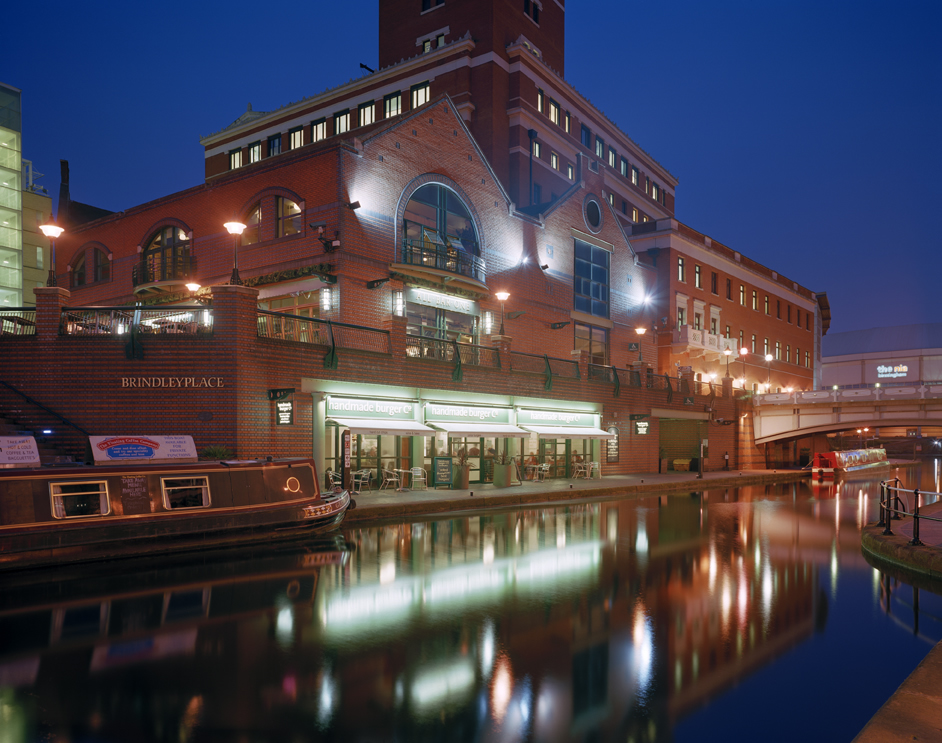 From this base I could walk to the Bullring Shopping area and visited Birmingham Museum & Art Gallery which has a large and wonderful collection of Pre-Raphaelite artworks and reminded me a lot of Tate Britain in London.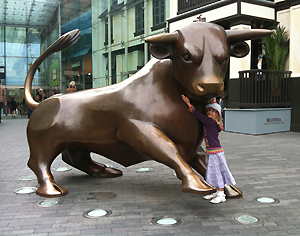 Right near my apartment was the Ikon Gallery which is more contemporary and reminded me of the Whitechapel Art Gallery in London.
I got to try local transport and caught the tram to Wolverhampton where the central Wolverhampton Art Gallery has found a way to be more engaging as you are supposed to touch things by pulling out drawers and opening doors to explore. This made it perfect for my five year old daughter who loved dressing up in many outfits and finding headphones in different drawers. I'm sure she would have stayed all day if it wasn't for the promise of delicious chocolate cake in the cafe.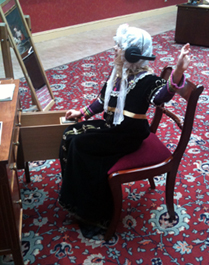 I was lucky enough to see some of Shropshire too which, if it wasn't for my friend Mar Dixon, is an area I also may never have gone to. I fell in love with Blists Hill – a recreated Victorian town where you exchange your modern money at the Bank and can then spend it in the sweet shop, fish and chip shop, fairground and more.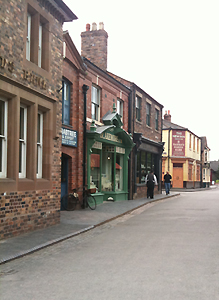 And Coalport China Museum has lots of events on all the time so we all stopped and created 'something' in clay.
Shropshire has a claim to fame for the Olympics as Much Wenlock's Victorian son Dr William Penny Brookes campaigned for the international revival of the ancient Greek Games. He's also the man responsible for P.E. – Physical Education. (I bet the kids are so pleased with him now.) And yes, there was a London 2012 Olympic mascot called Wenlock.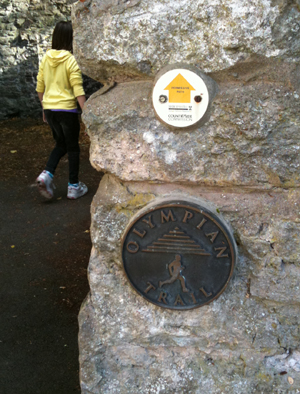 I took The Olympian Trail around Much Wenlock with Paul from Virtual Shropshire and he shared some wonderful insights about this peaceful town.
The day I left Birmingham, I visited Warwick Castle on the way home and stayed for most of the day. It was the end to a wonderful road trip and has left me wanting to explore more of the UK.
This article first appeared on the Visit Britain Super Blog in 2011.