The Design Museum's latest exhibition is Amy: Beyond the Stage – a celebration of a cultural icon that the world lost too soon. It is billed as "the first major retrospective exhibition on Amy Winehouse" although I would say the Jewish Museum had an excellent exhibition about Amy in 2017.
I heard Mitch Winehouse, Amy's father, say that what the Design Museum has put together is the type of exhibition that Amy herself would have enjoyed. It looks at her musical influences and the creative process, as well as her style and legacy.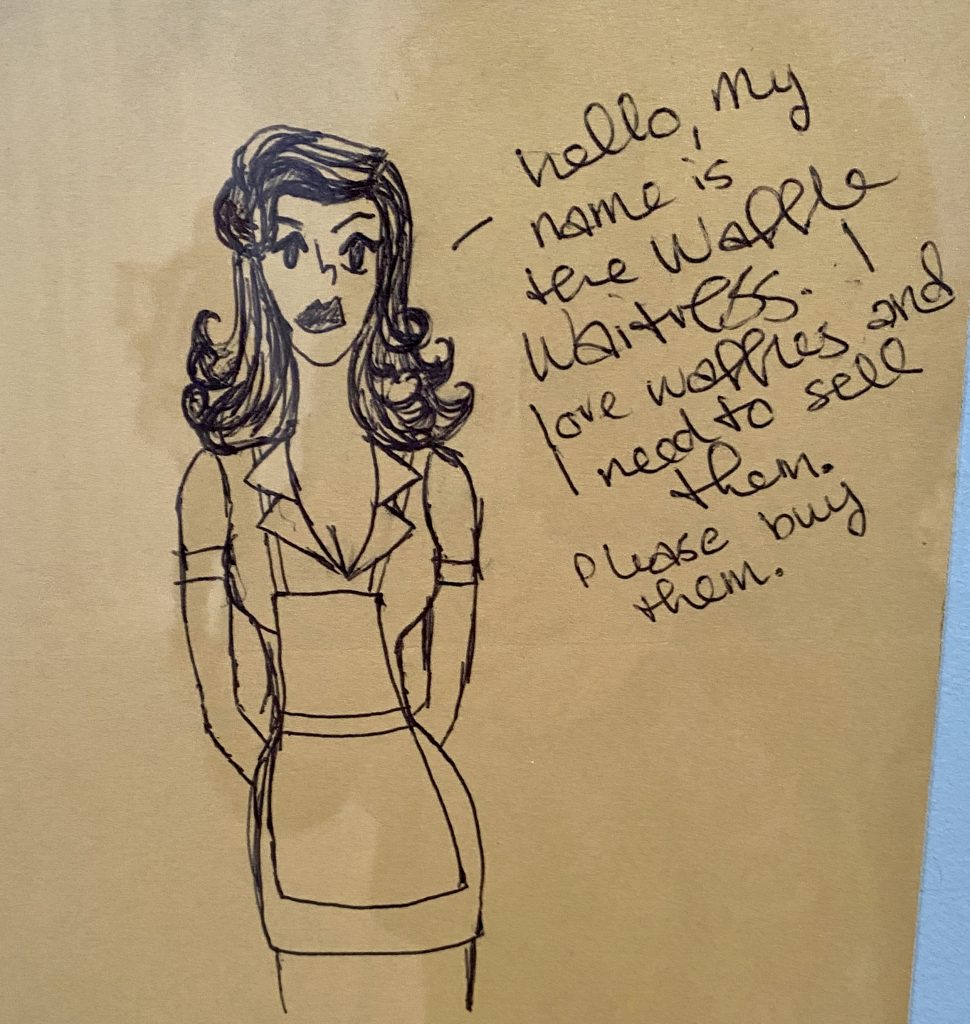 Ambition
Marking the 10-year anniversary of Amy's death, the exhibition starts out looking at her as an ambitious teen with impressive hopes and dreams. Born in north London, Amy showed a passion for music from a young age, later attending the Brit School and recording her first demo aged sixteen.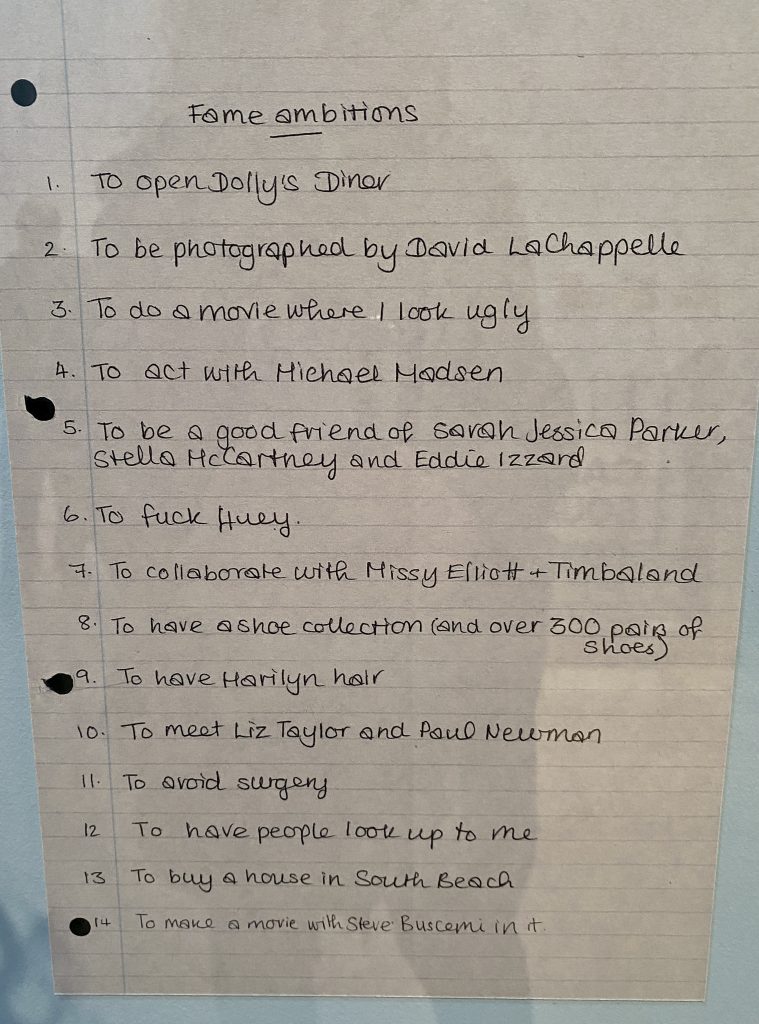 "Mostly I have this dream to be very famous. To work on stage. It's a lifelong ambition. I want people to hear my voice and just forget their troubles for five minutes."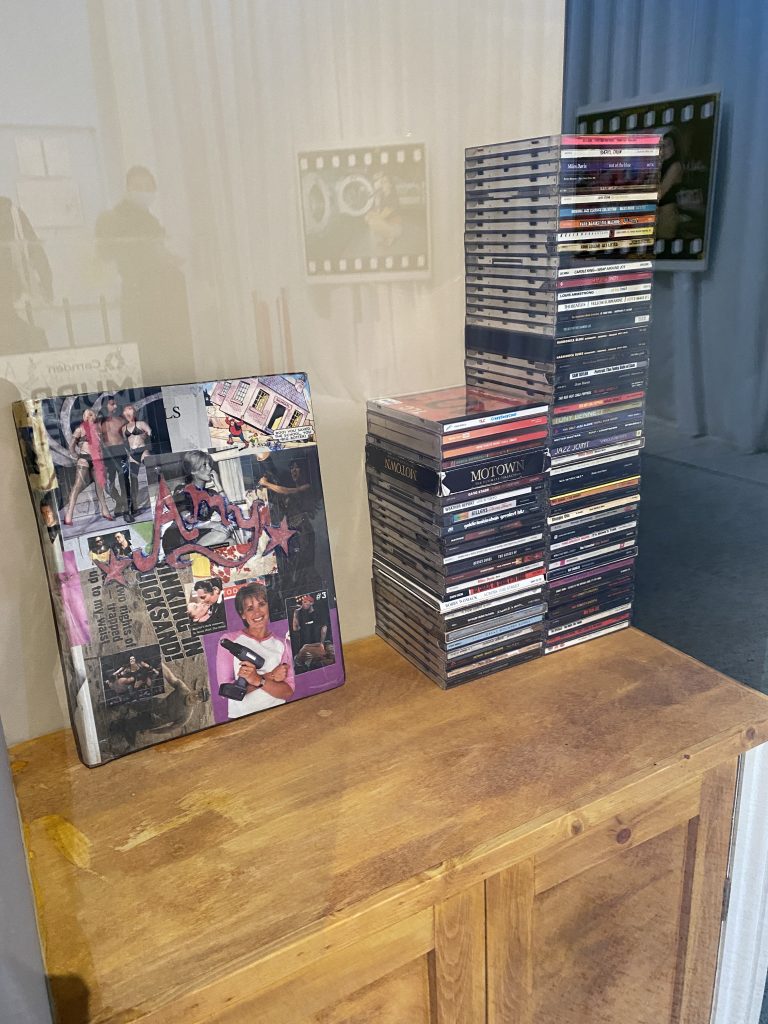 Musical Influences
Amy released two albums: Frank (2003) and Back to Black (2008), which sold millions of copies.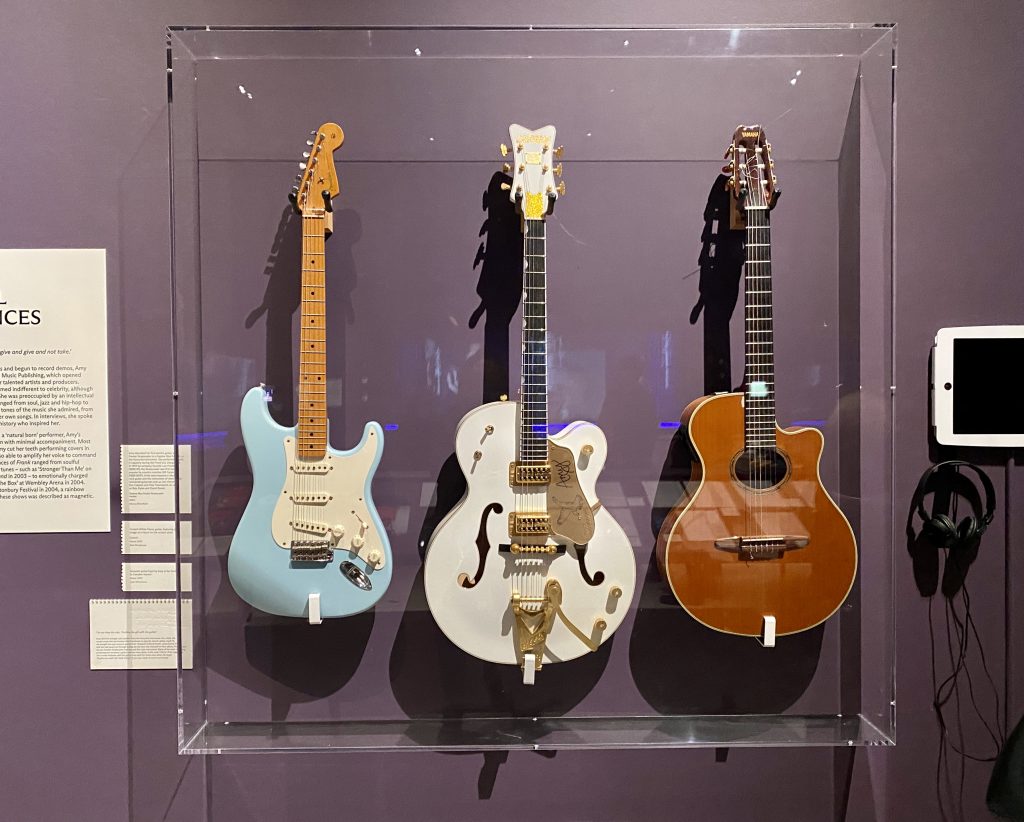 You can see her jukebox and some of the handwritten labels for the tracks.
The Press
As a young woman in the spotlight – however hungry for fame – she would have needed to be incredibly strong to cope with all that was said about her. Between the release of her two albums, Amy's image changed radically. Her mental health suffered, and she faced challenges with substance misuse and disordered eating. A drastic loss of body weight is evident in her wardrobe.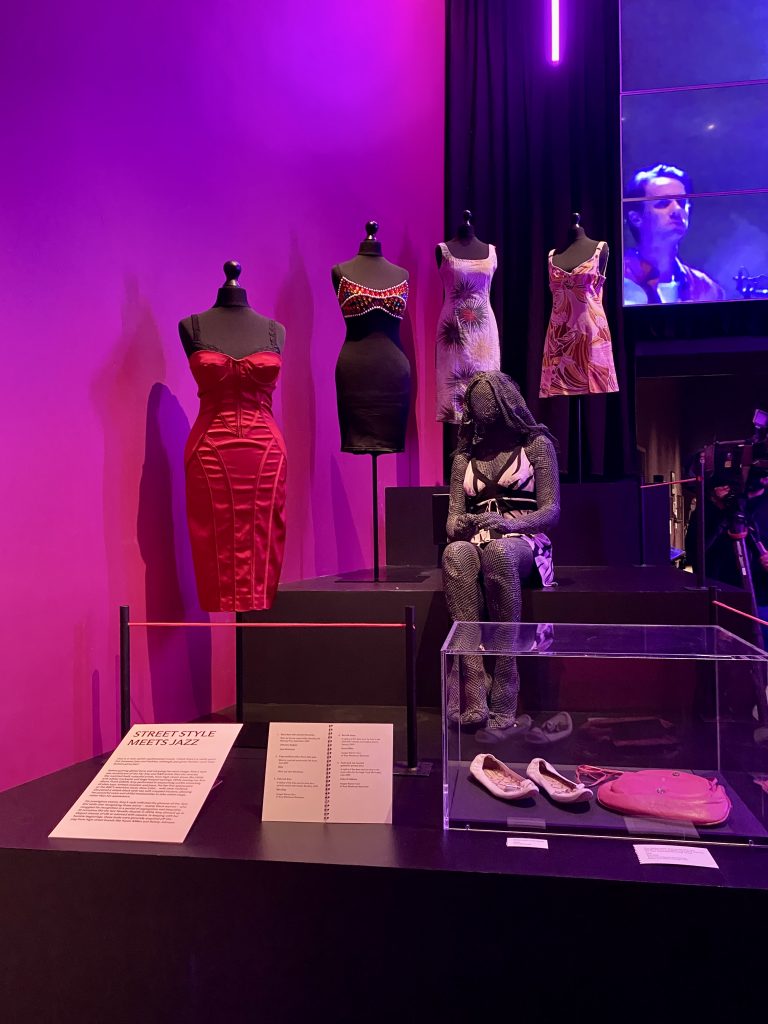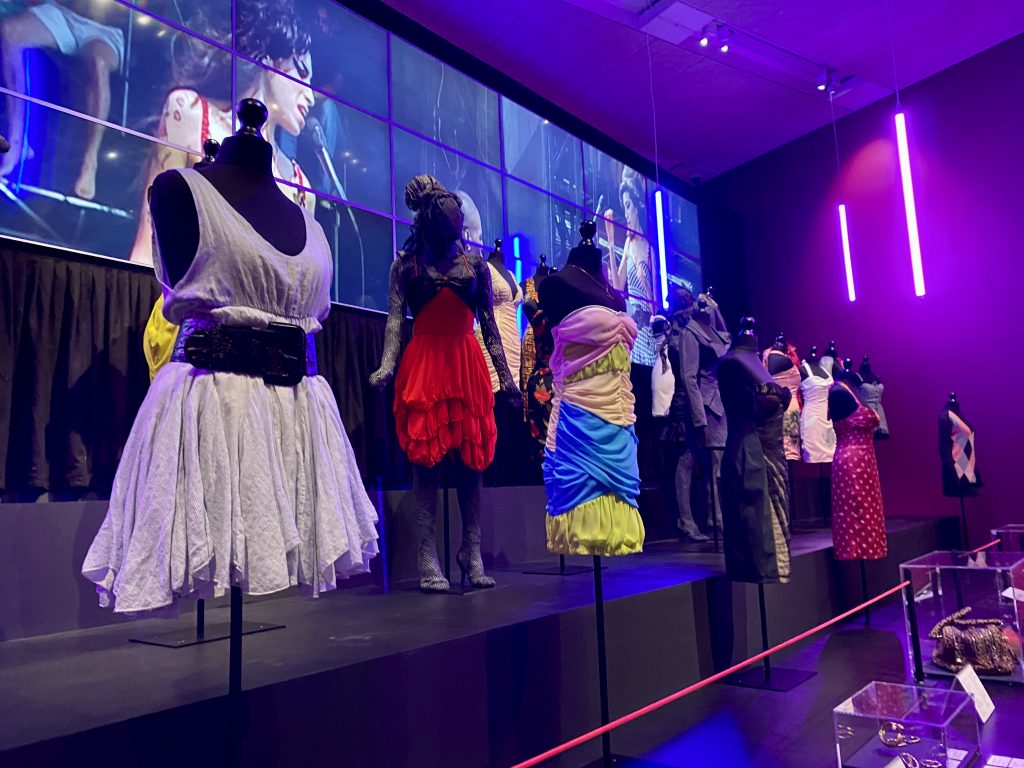 Her closest friends and family worked tirelessly to provide the support she urgently needed to set her on the road to recovery and rebuild her sense of self. Amy made huge strides towards recovery, overcoming drug addiction.
The exhibition has newspaper clippings with lines such as, "To dismiss her as another train wreck is to presume that she has no idea she's off the rails; the distinction matters". Being outspoken didn't win her friends and allies but she may have felt her creative talent didn't need their approval.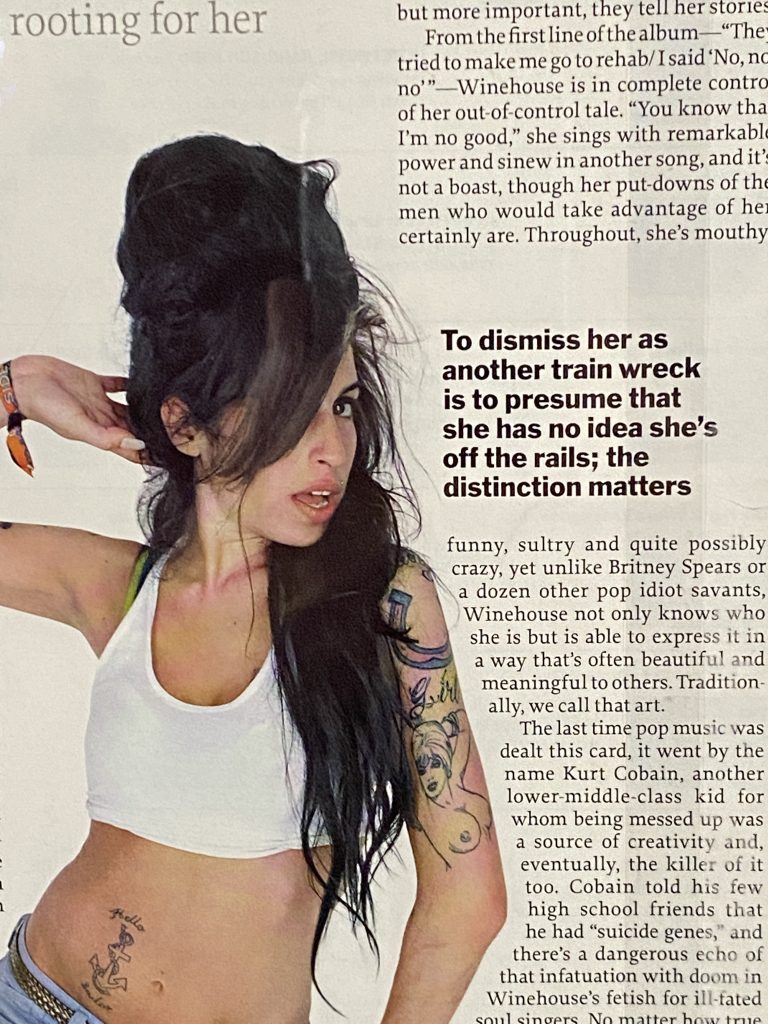 Recording Studio
Visitors can experience a studio space inspired by Metropolis recording studio, where Back to Black was recorded. You can get to know her musical influences from Dinah Washington to Frank Sinatra, Sarah Vaughan to The Supremes plus Aretha Franklin, the Shangri-Las, the Ronettes, Motown, Salt-N-Pepa and more.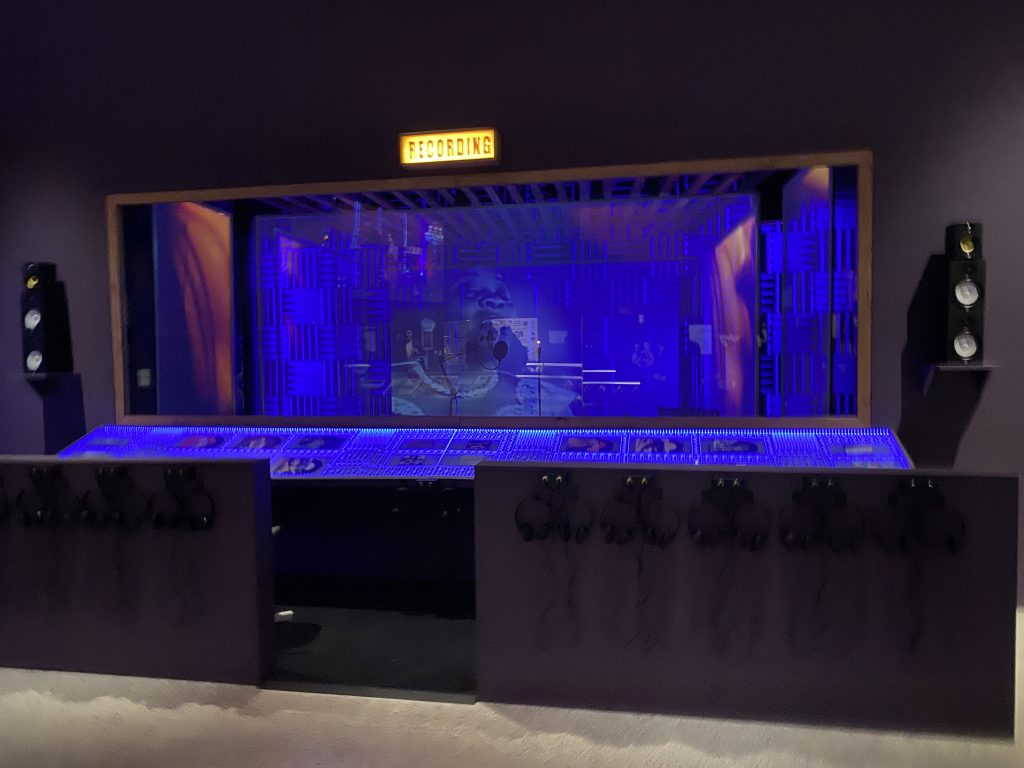 Photos
"My record and management company have never tried to make me someone I'm not. I would have refused to have been packaged."
There are some really lovely photos on display of Amy taken on publicity shoots. I particularly liked these two. She would wear her own clothes, do her own make-up and take the photographers to places that she enjoyed going to.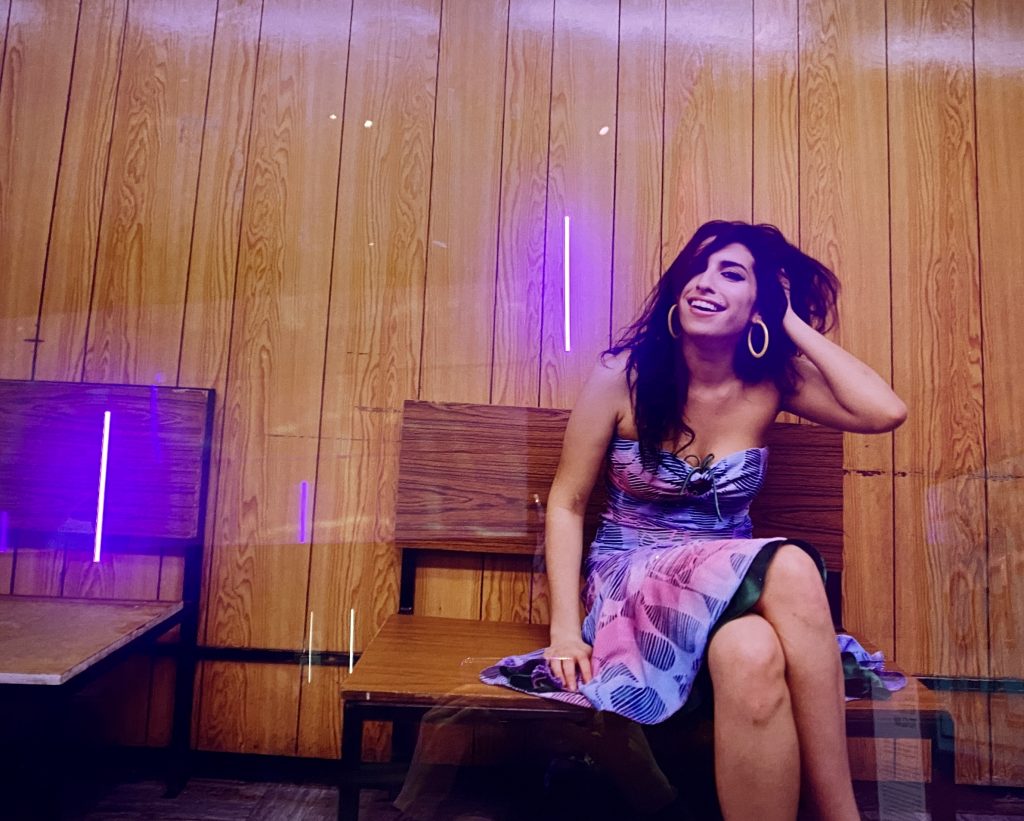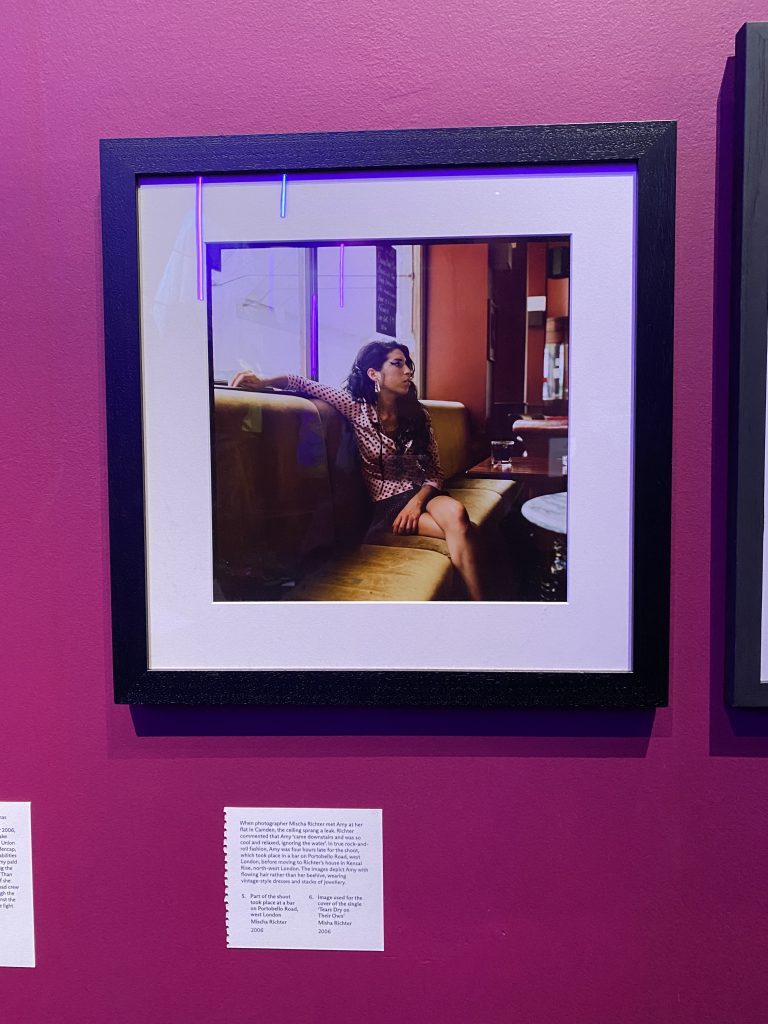 Legacy
Amy's mark on fashion, music and culture defined a cohort of artists and designers. She is a cultural style icon.
The Finale of the exhibition is an atmospheric space that reinterprets Amy's energy as a live performer through the lens of contemporary design. The soundtrack is Amy singing Tears Dry On Their Own, a song from her album Back to Black recorded at Shepherd's Bush Empire, London, in 2007. (This wasn't working when I visited so I cannot comment.)
Shortly after Amy's death, her family established the Amy Winehouse Foundation in her memory to support young people in building self-esteem and resilience so they can flourish. (I heard a news story recently about addicts in Scotland who had been supported by the Foundation to get their lives on track.)
The exhibition organisers have thought carefully about how to depict Amy with input from expert advisors and those close to her. While it isn't the focus they do touch on Amy's struggles with alcohol, substance misuse and disordered eating.
In 2011, Amy died of alcohol poisoning at her home in Camden at the age of 27. The exhibition looks at her life and does not focus on how it was cut short.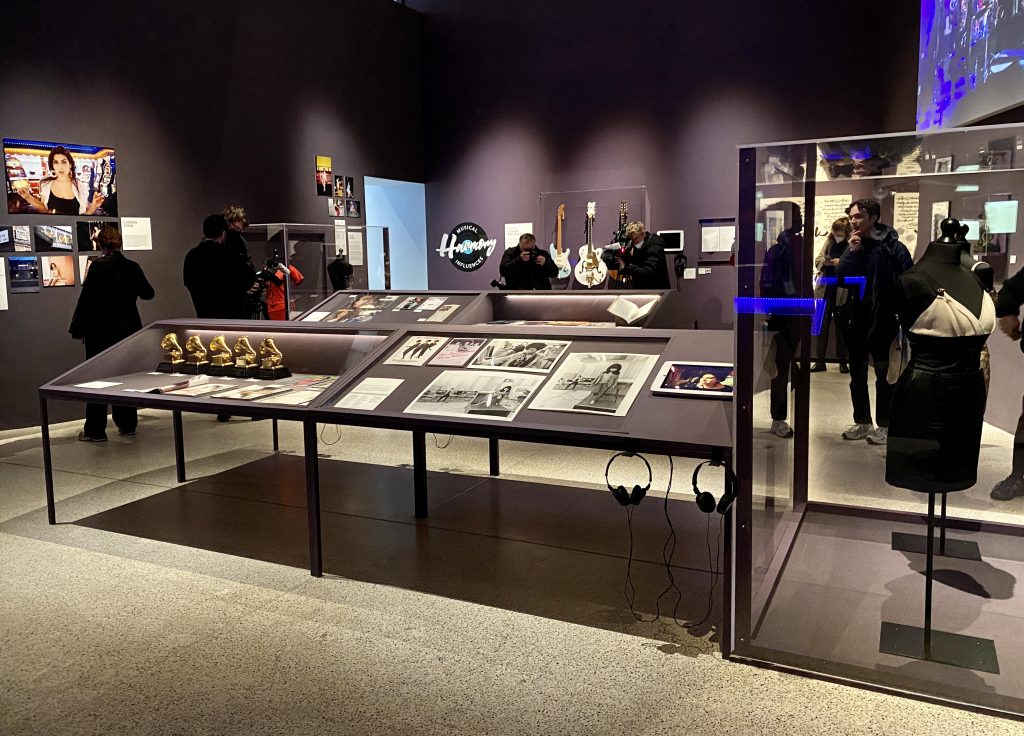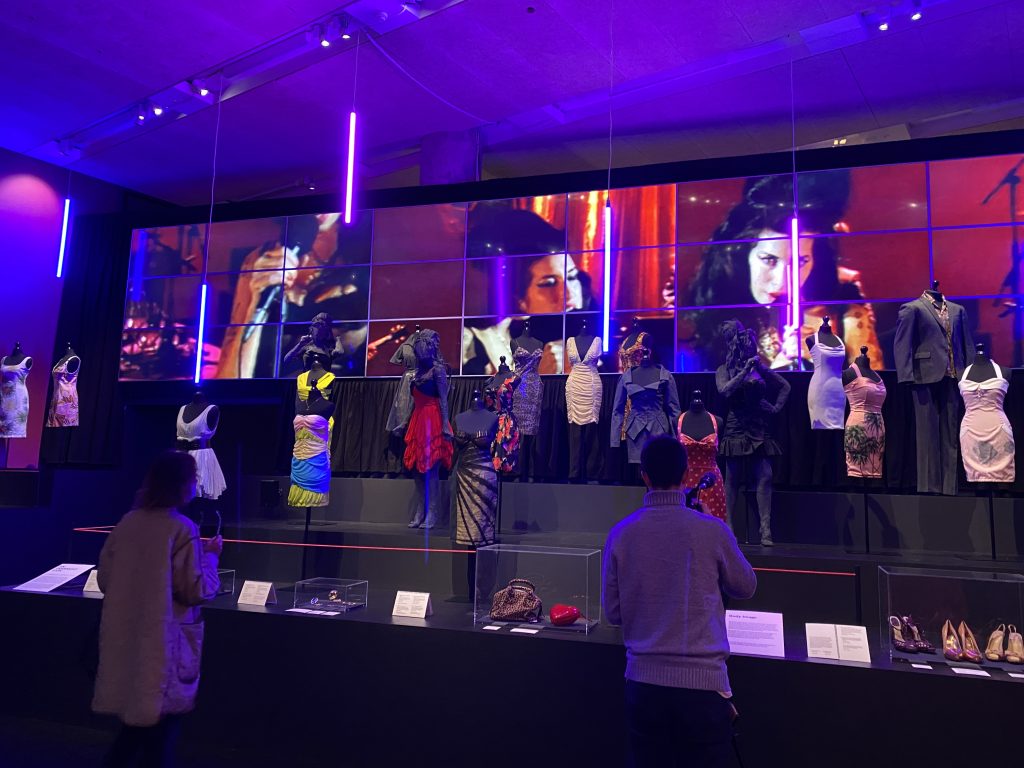 Visitor Information
Exhibition Title: Amy: Beyond the Stage
Dates: 26 November 2021 – 10 April 2022
Location: Design Museum, 224-238 Kensington High Street, London W8 6AG
Tickets: Adult tickets from £14.50 | Student tickets from £10.75 | Family tickets from £21.75
Official Website: designmuseum.org