The Bank of England Museum is free to visit so I popped in to see the changes from the three-month refurbishment earlier this year.
The reconstruction of Soane's Bank Stock Office is the most changed and there's a new "Take the helm!" display. I'll admit, I was confused by the interactive boat game to control inflation and I expect the noise of the controls are pretty irritating to the gift shop staff.
This replaces the 'fly a hot air balloon' to control inflation game but some of the other interactives remain.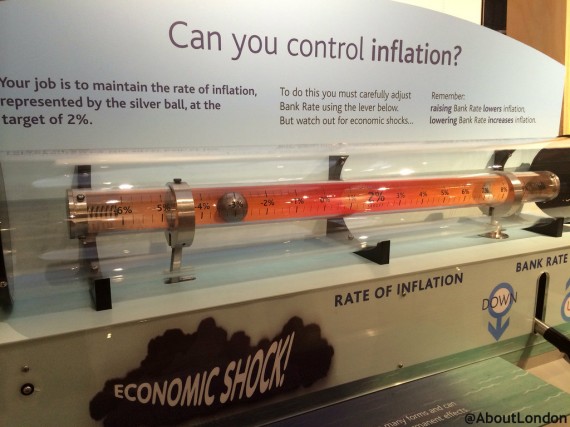 While in the Bank's Stock Office do look up and you'll see something unexpected.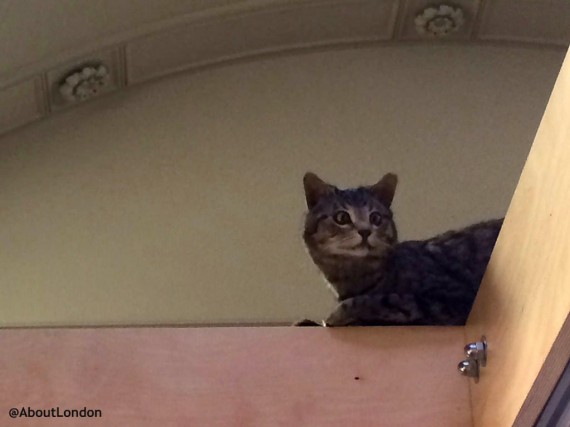 Lots of the other exhibits have remained the same and I'd never noticed the million-pound note until a friend pointed it out so it could do with better signage.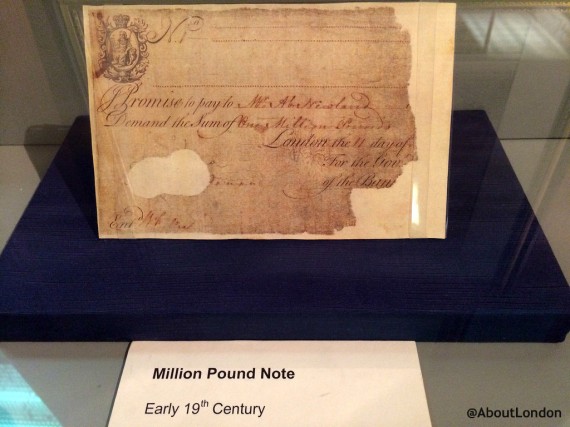 The waxworks of William Pitt (Prime Minister) and Charles Fox (arch opponent) have been removed at the entrance to the Rotunda and there are now temporary exhibits on display.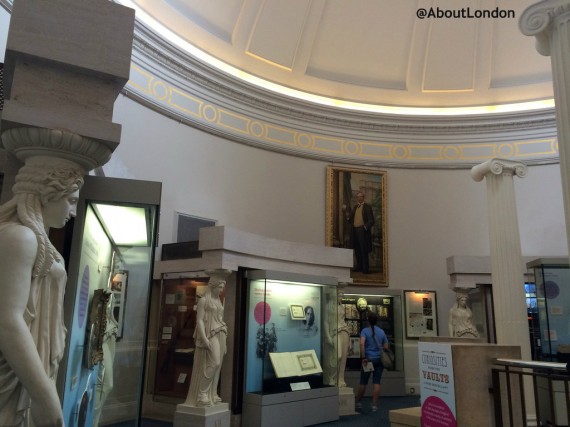 The Rotunda does still have the 'lift a gold bar' opportunity (no photos allowed of that) and the Wind in the Willows display as the author, Kenneth Grahame, worked at the Bank. During school holidays there are often storytelling sessions from costumed actors in this area, as well as other free activities.
The gift shop highlight was this gold bar replica money box.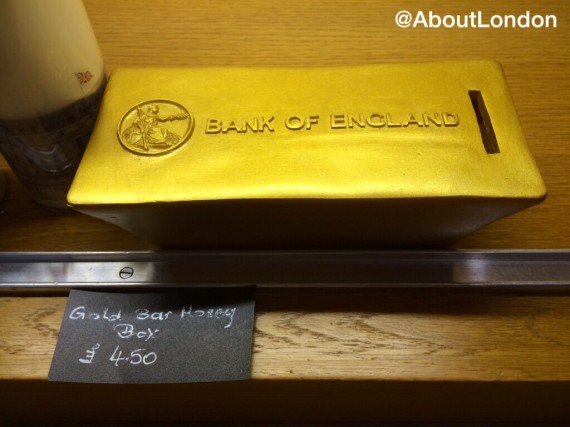 Bank of England Museum Address: Bartholomew Lane, London EC2R 8AH
Official Website: www.bankofengland.co.uk/museum
This Museum is one of the highlights of the child-led London's Splendid Square Mile book from Ste Outside Guides.