Following the successful launch of new audio tours and enhanced guided tours earlier this year (2014), the Houses of Parliament have added a new self-guided tour created especially for families with children. The audio tour commentary includes time traveller 'live' news reports for stories associated with this iconic and historic building.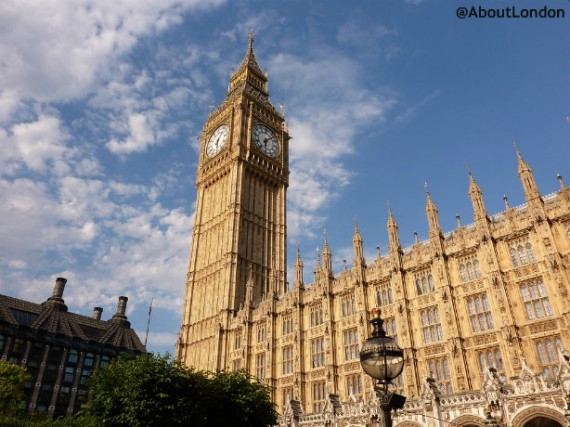 Once through security checks you collect the audio guide from Westminster Hall. My eight year old daughter was thrilled we could walk around independently and didn't have to remain quiet to listen to a Tour Guide.
Horrible Histories has definitely influenced the family audio tour as "A rat has just ran over my foot!" was heard before we had left Westminster Hall.
As well as learning facts and information about the building and UK Parliament, there were quiz questions at the end of some stops which we liked and the atmospheric background sounds helped make it more interesting too.
For some reason, I doubt I'll ever forget that the chandelier in the Central Lobby weighs more than a hippopotamus as that's a bizarre comparison and great mental image.
We started out with plenty of enthusiasm but I could see the 8yo was flagging after about an hour. But the audio guides means you no longer miss what the Tour Guide said at the front of the group, nor are you rushed to keep to a schedule.
It's still an austere and imposing building and the lack of opportunities to sit, plus the unsmiling Visitor Services staff and Security Staff, stop it from becoming totally welcoming but this new family audio tour will certainly make it easier for families to visit.
The tour takes around 1.5 hours and I learnt something new even though I've visited many times.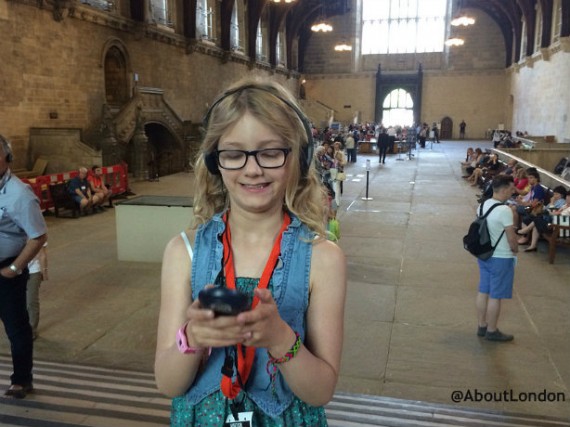 Booking and further info: www.parliament.uk/visiting
If you like asking questions (as I do!) do also consider the Houses of Parliament Family Guided Tour.
Disclaimer: As is common in the travel industry, the writer was provided with complimentary services for review purposes. While it has not influenced this review, I believe in full disclosure of all potential conflicts of interest.