The Barbican Conservatory is one of those hidden gems that's getting a bit more attention as more writers have discovered it and shared the news lately.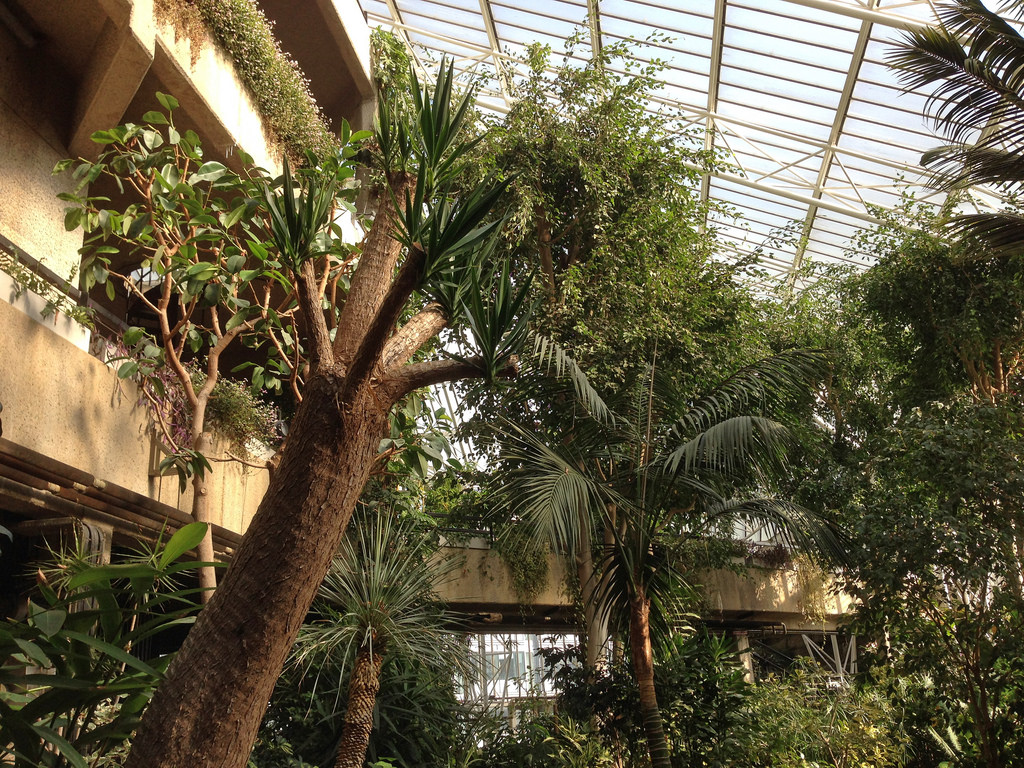 Even when you enter the Barbican Centre, it's not completely obvious that there's a tropical wilderness on the top that the public can visit for free.
There are exotic plants, birds and fish to spot and different levels to explore. Plus there's a glass roof over it all making it a perfect place to visit on a rainy day.
See the official website for directions and opening times.