chop'd is one of those takeaway lunch chains I've never been to as I thought it was a bit more expensive than the sandwich shops and 'meal deals' across town. But I did know the food was good quality so was pleased to attend an evening sampling the new spring menu which launches on 1 May 2014.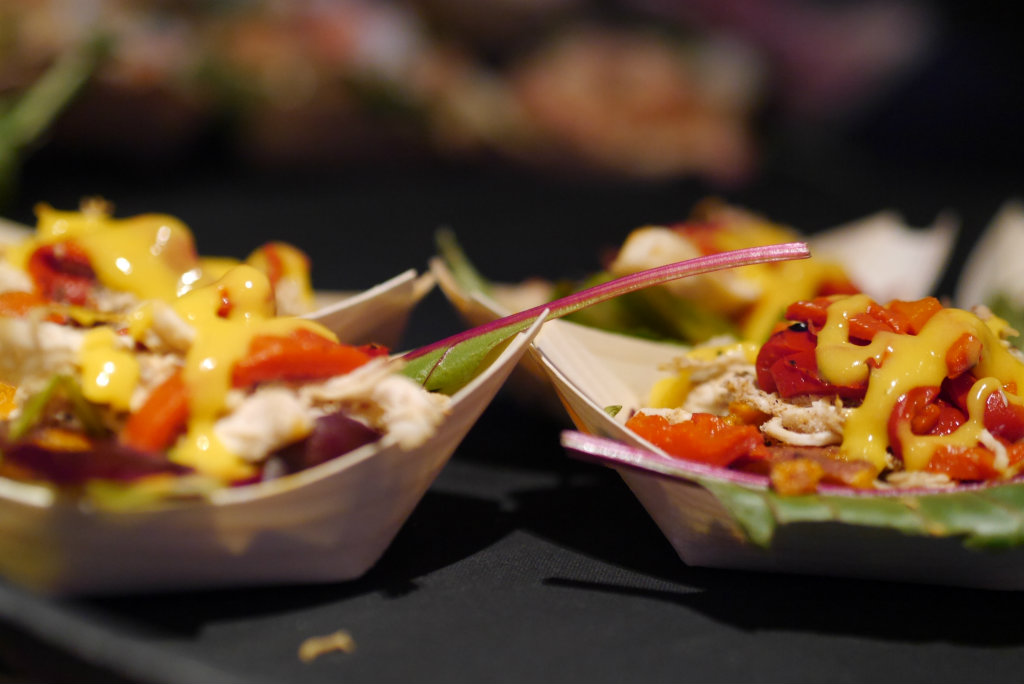 The event was held at Forman's Fish Island which is a venue was a fascinating history as Forman's were one of the businesses that had to move to make way for the Olympic Stadium. (Their factory was literally on the site of the running track.)  They designed the new building in just one month and it was built in only ten months but they had the vision to try something new as well as keeping a traditional business alive.
Forman's produce smoked salmon and the business was started in 1905. We heard from Lance Forman who is the fourth generation of the family to manage the business which has always been in east London.
The new building is just across the canal from the Queen Elizabeth Olympic Park – it is the closest building to the Olympic Park – and has a fantastic view of the Olympic Stadium from their first floor terrace: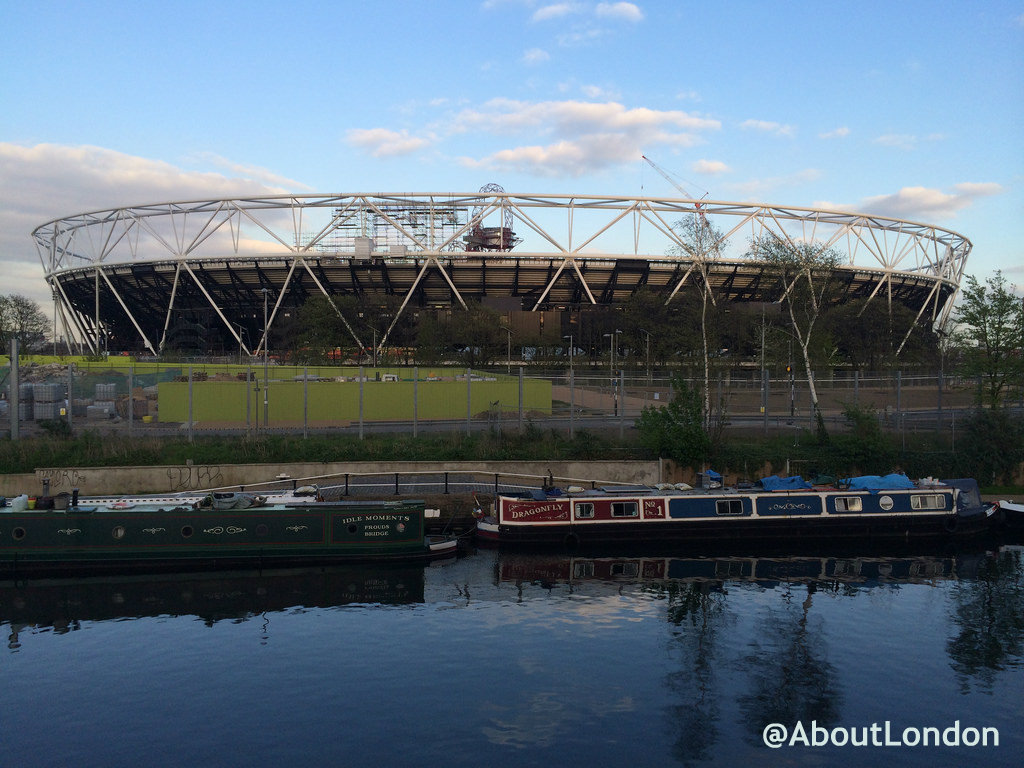 and from their rooftop terrace at night: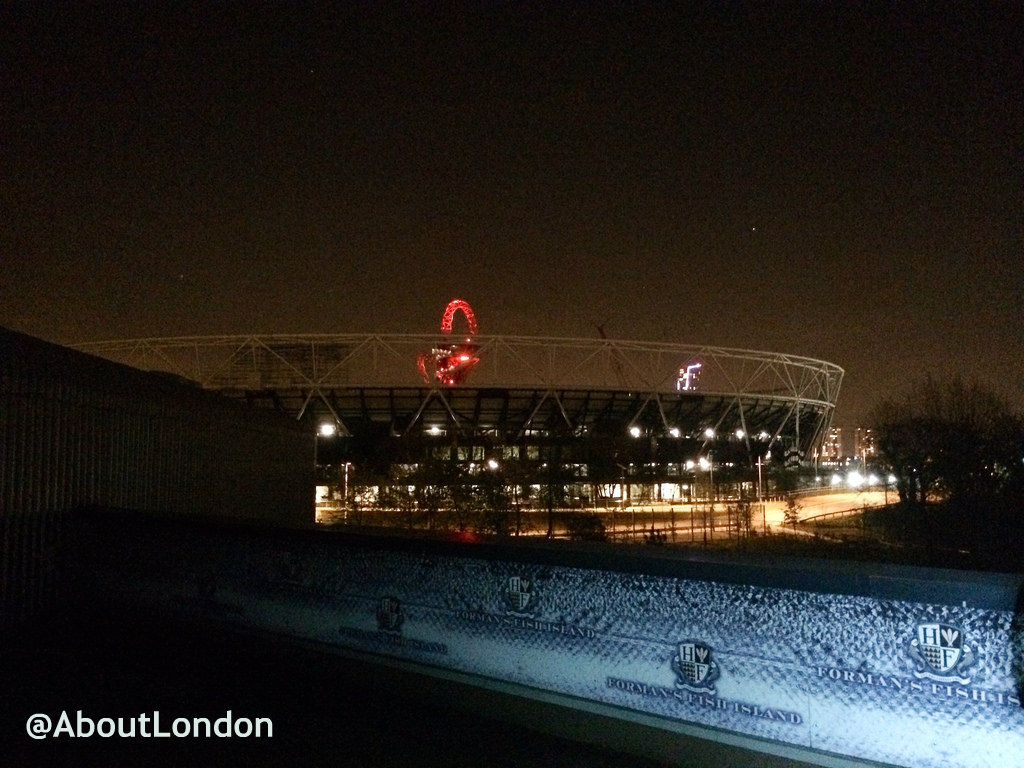 Within the venue is a restaurant and bar, a large art gallery and the factory below. There's a viewing gallery so you can see the factory when stopping by for a drink. Yes, it is all enclosed. No, it doesn't smell fishy. There are 600-700 artist studios in the area so the art gallery was another very good move.
Forman's are the oldest producer of smoked salmon in the world. While all of the salmon comes from Scotland, smoking salmon started in London and was once a popular trade in the East End. They are the last surviving smokehouse here and have stuck to their artisan techniques and have resisted mass production. Lance described it as a "Willy Wonka's salmon factory" which I thought was rather fitting. Smoking salmon was initially just for preservation and not taste but, of course, it's the flavour that's important today. The company are working to get PGI status for the "London Cure" (that's Protected Geographical Indication).
We had a demonstration from Darren Matson who is the world record holder for boning and slicing salmon – a skill that is judged for speed and accuracy. You can see a video of him doing what he does over on my Facebook Page.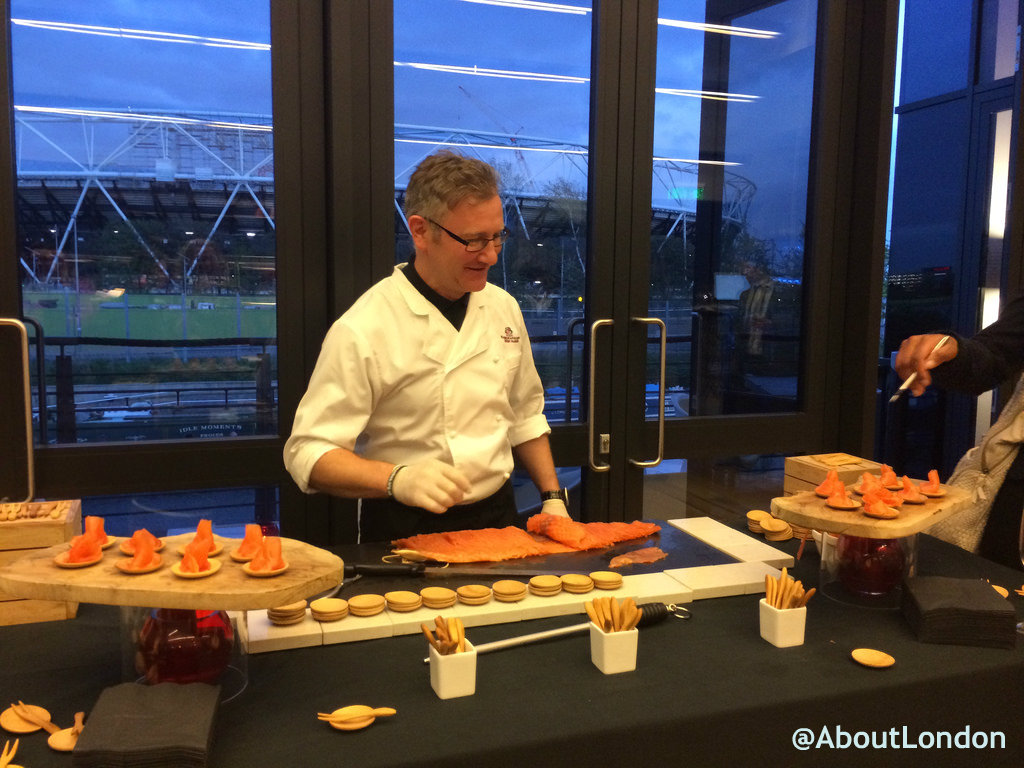 Anyway, I told you at the start I was here to try the new chop'd menu and that's what we did. I spoke to Eddie Holmes, the Managing Director, who told me he started the company with a good friend about ten years ago and wants to only use quality ingredients from local suppliers.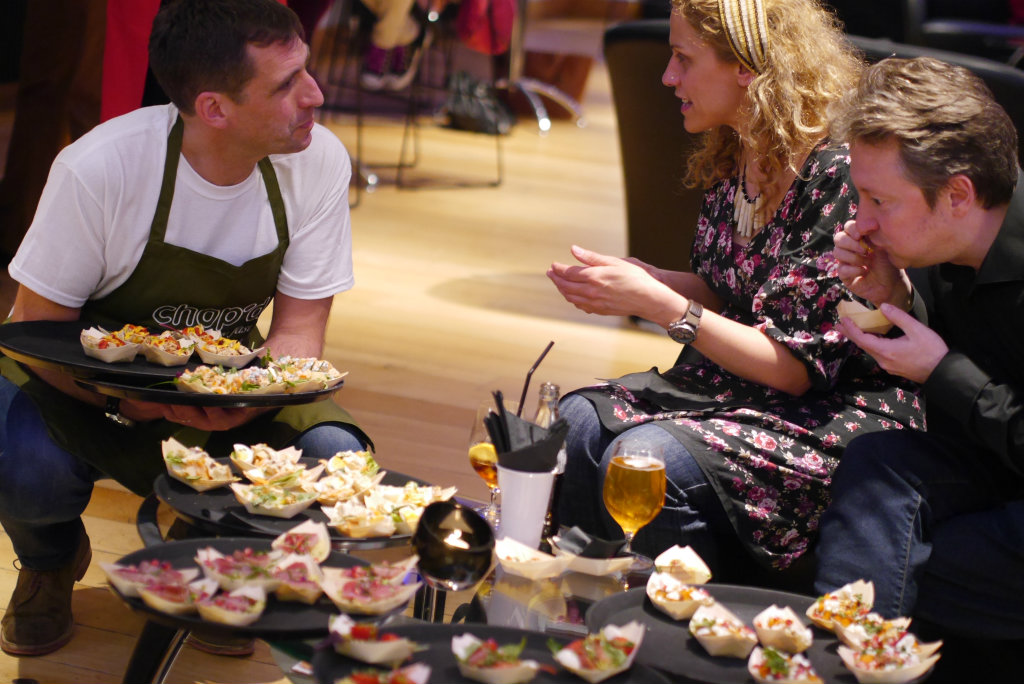 chop'd started getting their hand-flaked chicken from Forman's when they discovered the poor quality of most chicken that was available. While the ethics of injecting the chickens with water to increase their weight is one thing, they found out many were also injected with pork fat as an emulsifier! Of course, Forman's also supply the smoked salmon too.
chop'd are proud to champion local ingredients and feel natural food simply tastes much better. The tofu they use is made on Brick Lane which surprised me but what impressed me even more was how delicious the new Tofu Salad tastes.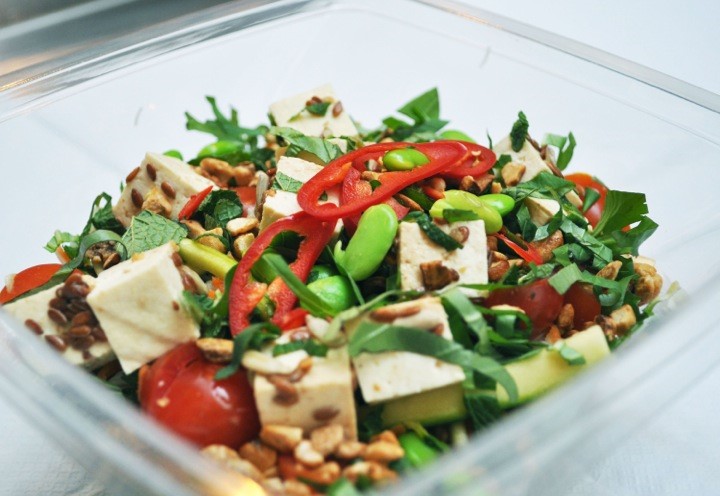 This is truly scrumptious and I'll definitely be going to chop'd regularly to enjoy more. It includes courgettes, spring onions, mint, coriander, carrots, basil, cashews and red chilli noodles, and is very moreish.
While we were trying small taster size dishes (I did have four of this!) I didn't realise how big the portion size you buy in-store was until I saw containers. Let me tell you it's huge and you may choose to share, although I wouldn't as the Tofu Salad is too darn gorgeous to share with anyone.
As a company, chop'd really do have a good attitude. Even their plastic containers are 50% recycled and manufactured in Cambridgeshire. There are nine locations across London and you can download the chop'd app to beat the lunch hour queues.
Many at the event admitted they didn't regularly buy lunch from chop'd but by the end of the evening everyone agreed they'd be heading to a store soon. The salads are priced around the £5 mark which is very reasonable when you know you can rely on the quality of the ingredients.