It is always worth walking down a back street in central London as you never know what you will find. On Bourdon Place in Mayfair, W1, there are three bronze statues called 'Three Figures' by sculptor Neal French.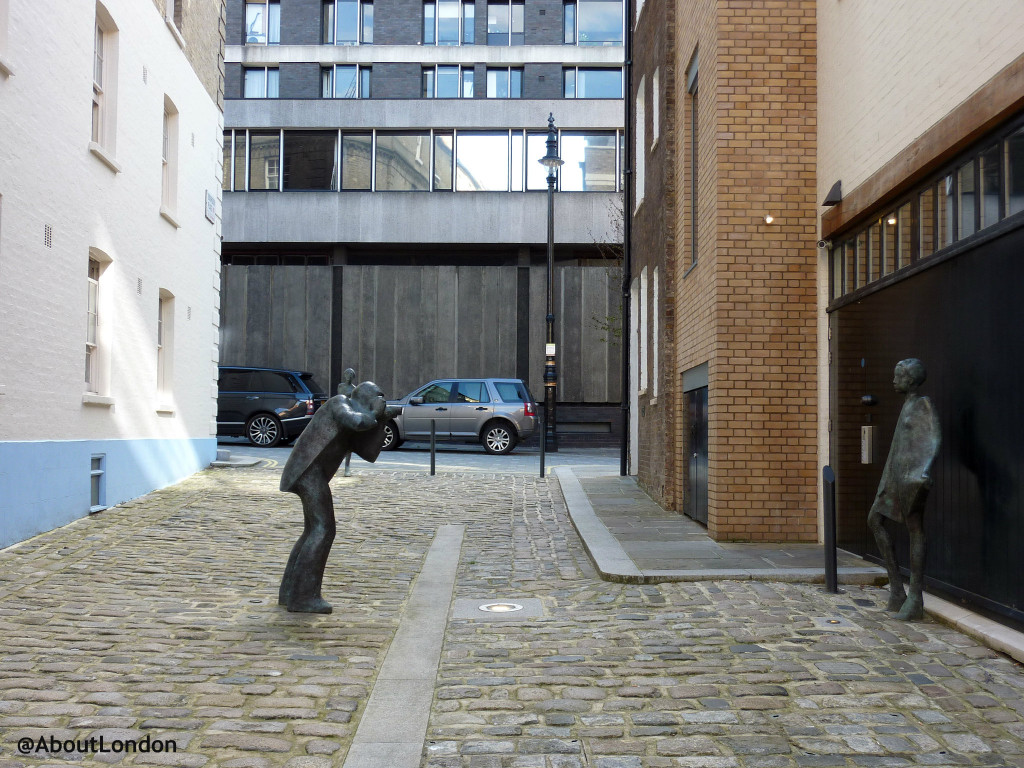 The Bourdon Place Statues represent Terence Donovan, the photographer, on a photo shoot with the model Twiggy, plus a shopper who walks by and seeing the photo shoot.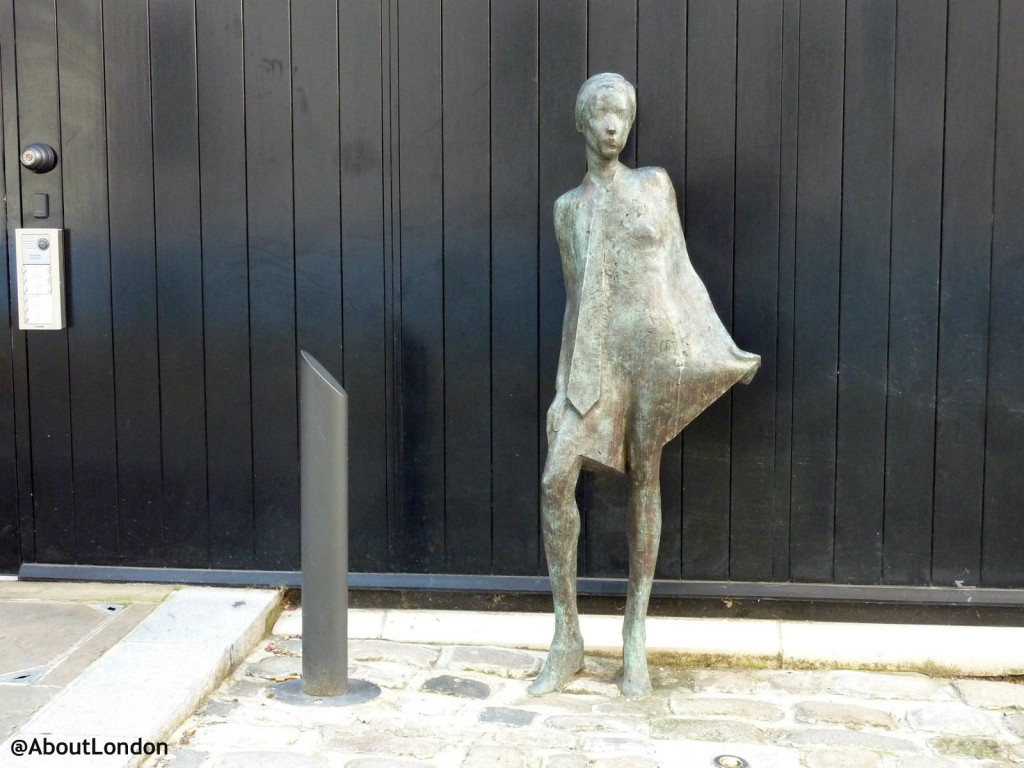 Photographer Terence Donovan (1936-1996) worked in the area from 1978 to 1996, according to a green plaque on the wall where his studio was on Bourdon Street. The artist of these sculptures has noted "A passing shopper stumbles upon Terence Donovan photographing the model Twiggy near to his studio in 1960s Mayfair" but I'm guessing there's a mix up here. Donovan is well known for photographing the 'swinging sixties' in London, and he did seem to prefer taking photos out on the street, but he moved to 30 Bourdon Street when he branched out into film production.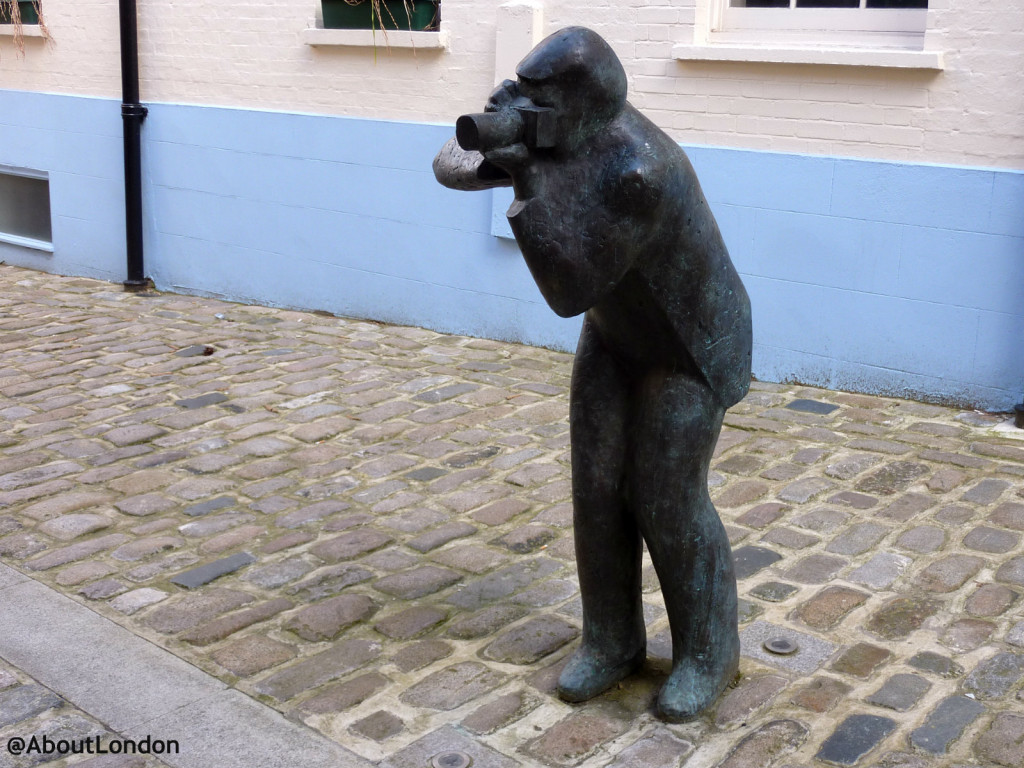 Anyway, let's not pick on the artist as I like these statues. They were commissioned by Grosvenor Estates when they were redeveloping Fifty Grosvenor Hill as offices in this London conservation area. They managed to keep the 'mews' character of the area while creating five floors of modern open-plan offices inside. This sensitive redevelopment project also included more trees and this public art.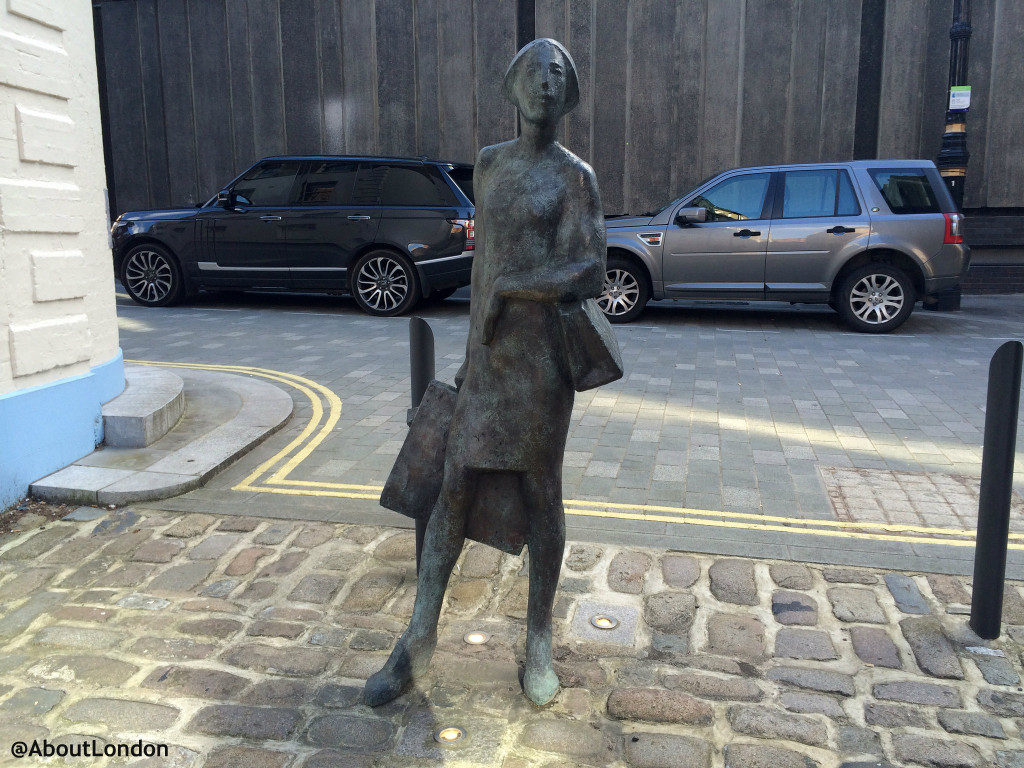 Twiggy unveiled the trio of bronze figures in May 2012 and, I feel, they are well worth seeking out.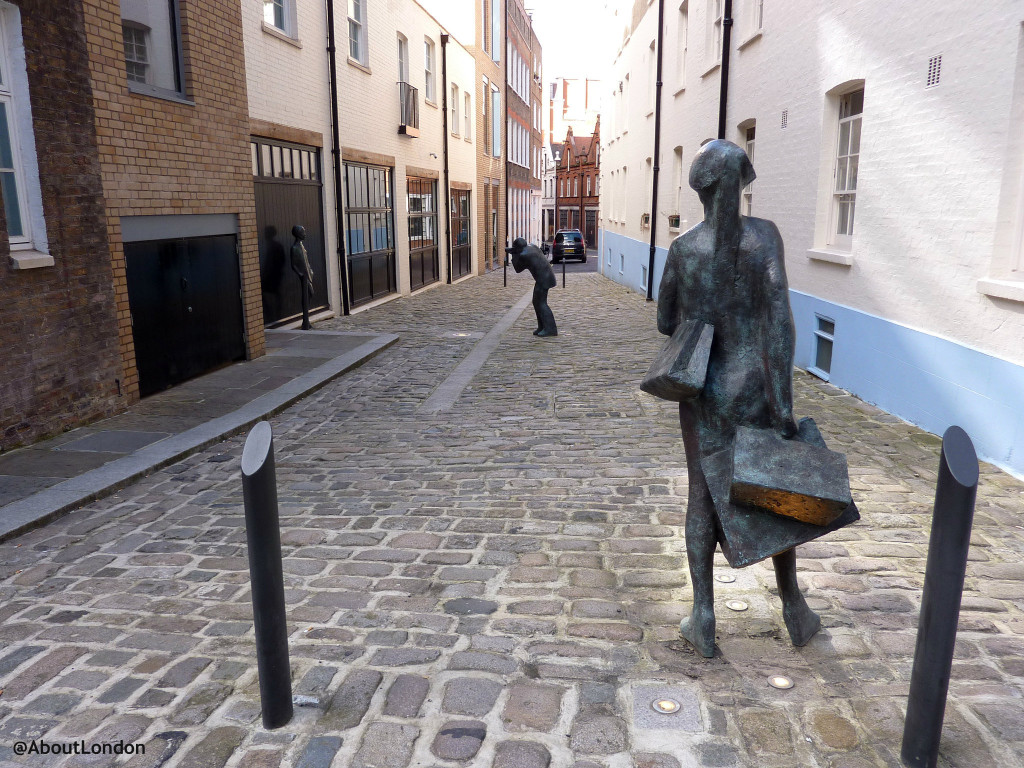 Directions: The nearest tube stations are Bond Street and Green Park.
From Bond Street station, turn off Oxford Street onto Davies Street and Bourdon Street is 5 minutes down on the left. Bourdon Place is on the left.
From Green Park station, turn off Piccadilly onto Berkeley Street, and continue past Berkeley Square onto Davies Street. Bourdon Street is on the right. Bourdon Place is on the left.