In celebration of the 120th anniversary of Tower Bridge, the Museum of London Docklands has a free summer exhibition simply called Bridge although it's not focusing on only that one iconic river crossing.
The curators have searched the Museum of London's significant art collections to exhibit rarely seen contemporary and historical artworks, plus photography and film, making this the largest art exhibition ever to be staged at the Museum of London Docklands.
The oldest photograph in the museum's collection has also never been on display before. It's by William Henry Fox Talbot and is called 'Old Hungerford Bridge'. It's a salt print photograph and shows Isambard Kingdom Brunel's original Hungerford Bridge in the year it opened – 1845. It was one of the longest suspension bridges at the time (1,462ft) but was demolished, ironically, within 15 years to make way for a railway bridge.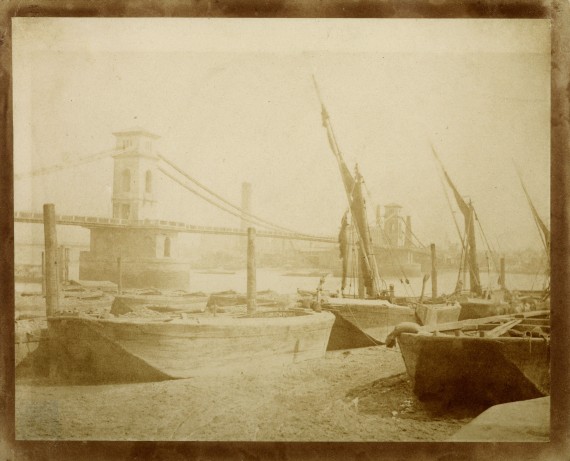 This delicate salt print will only be on display during the first month of the exhibition for conservation reasons. It's in a darkened room and you can press a button to get a few seconds of light to admire.
Bridges are not just functional, connecting across the river's divide, they offer a different view and feel. They have an emotional appeal and show the power of the river. Bridges offer an unconventional view of the city and the first section of the exhibition (River) features unconventional views of bridges.
Bridge looks at all of London's bridges and how they allow us to move around the city, as well as providing inspiration for artists. The exhibition is displayed in themes: River, Building, Crowds, Icon and Bridge. Here are some examples from each category.
River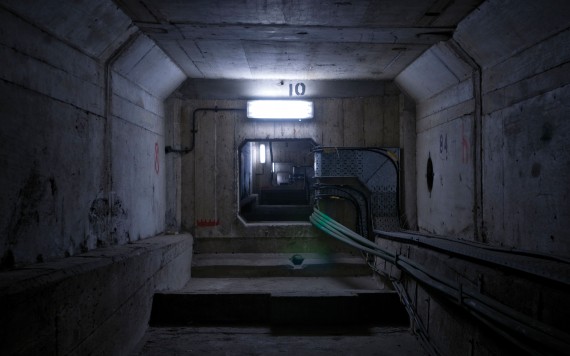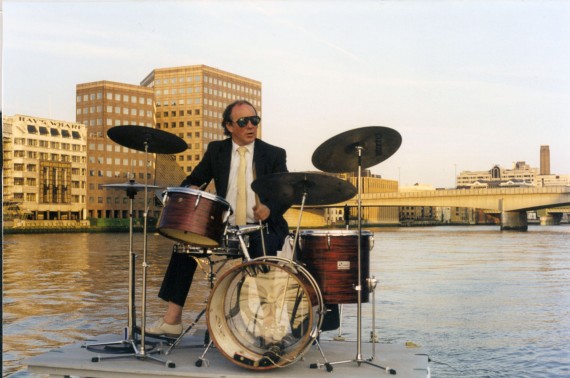 I was lucky enough to meet William Raban at a preview of the exhibition and was thrilled to discover he was just as friendly and inspiring as I hoped. I could have watched this film over and over again as it starts with the early morning scenes of west London at Richmond Bridge and introduced the rhythmic sounds of the trains before we get Paul Burwell sitting on a boat wearing a business suit playing a full drum kit! The sound bounces under the bridges and it is bonkers but brilliant. The film journey ends at Dartford in the east.
Building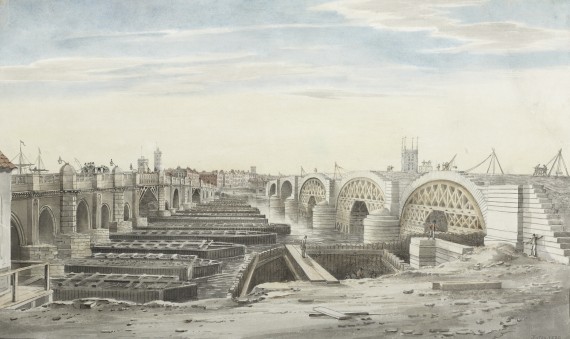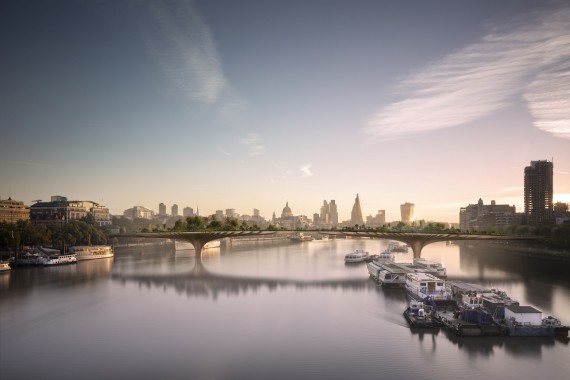 Do notice what an idyllic view of London this shows – there are no cranes, building sites at all!
Crowds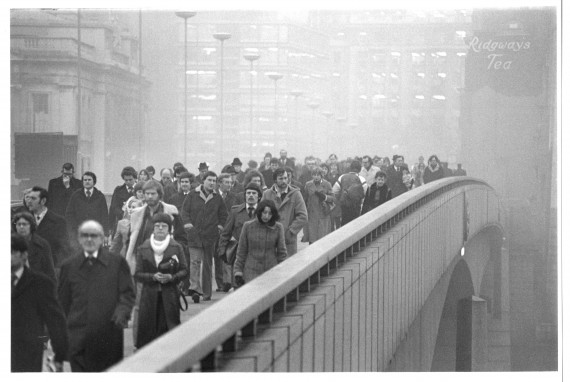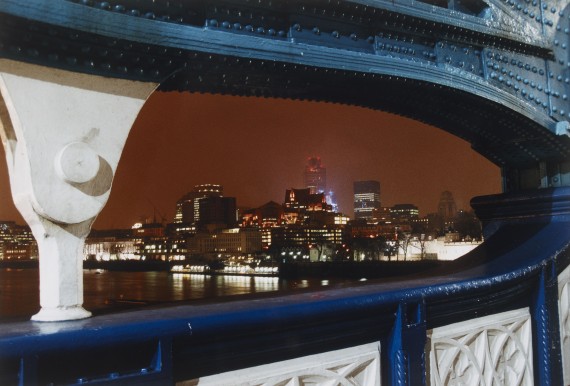 Bridge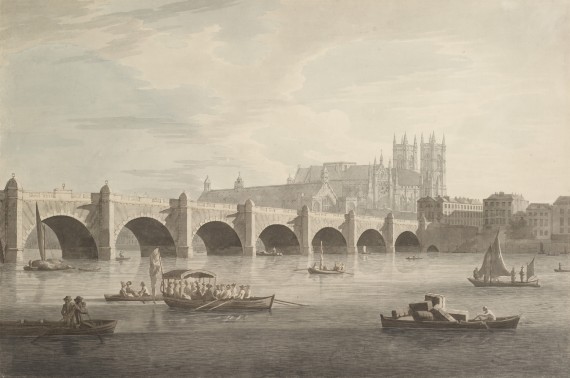 There is also a new sonic art commission by Scanner called Bridging the World which will be revealed at Late London: sonic city on 5 September. It's a collection of names of bridges across the world spoken by those who submitted them as 'vocal contributions'.
Exhibition Visitor Information

Exhibition Title: Bridge
Address: Museum of London Docklands, No.1 Warehouse, West India Quay, London E14 4AL
Dates: Friday 27 June to Sunday 2 November 2014
Admission: Free
Website:www.museumoflondon.org.uk/docklands