I've enjoyed a lot of afternoon teas in London. (Actually I've enjoyed a lot of afternoon teas in many locations!) But for some reason I had never been to Conrad London St James.
The Conrad Candy Shop afternoon tea was the reason to get me there. How great does this look?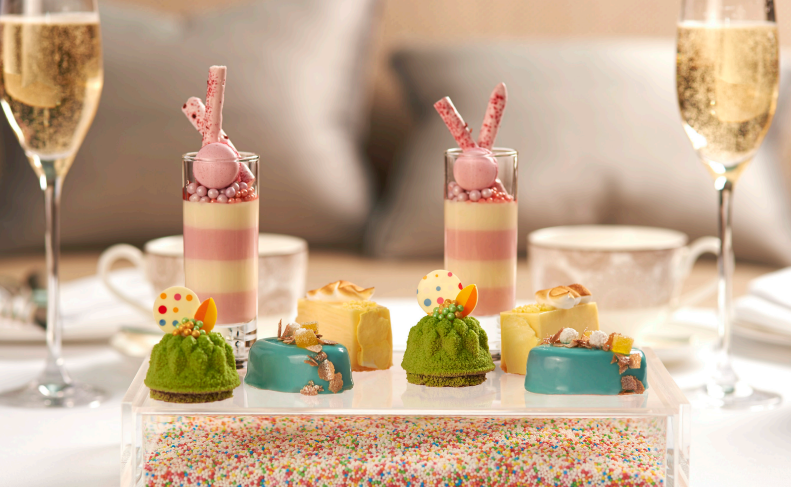 The afternoon tea menu at Conrad London St James changes regularly for four seasonal and several limited edition afternoon teas. Each menu is designed by Executive Pastry Chef Zoe Wager (she was previously Executive Pastry Chef at Intercontinental Westminster).
The afternoon tea menus for the rest of 2016 are:
Conrad Candy Shop: 20 June – 11 September
Tea Fusion: 12 September – 27 November
Winter Solstice: 28 November – 11 February
The Venue
Conrad London St James is such a grand venue. A doorman wearing a hat and tailcoat welcomed us and walked us to Emmeline's Lounge.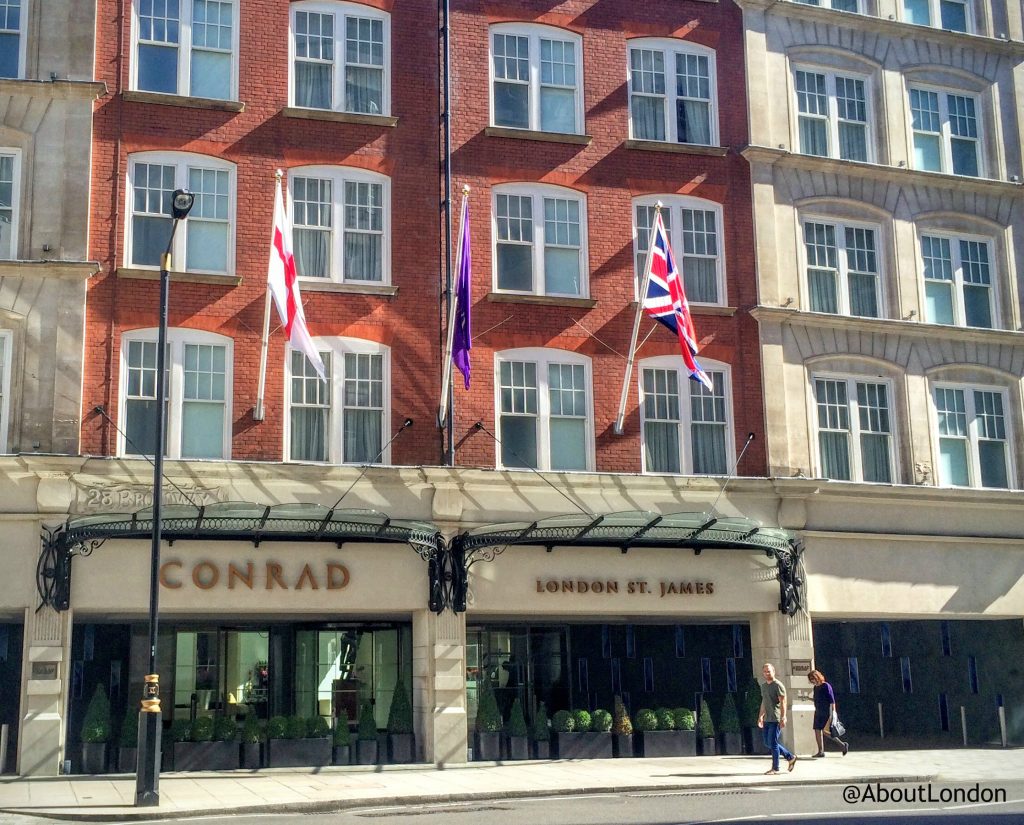 As the hotel is close to the heart of British politics (only a few minutes from the Houses of Parliament), Emmeline's Lounge is named after the 19th century British political activist Emmeline Pankhurst. It's a lovely room with nooks along the sides, plus mood lights that changes colour.
The large seats are comfortable and the tables are spacious enough so your dining companions are not obscured by the cake stand. Smaller tables have a side table for the cake stand so there is always plenty of space.
The hotel has some well-chosen contemporary art and there's pleasant and unobtrusive background music. (At the weekends there is a live harpist who performs unique classical interpretations of popular contemporary songs.)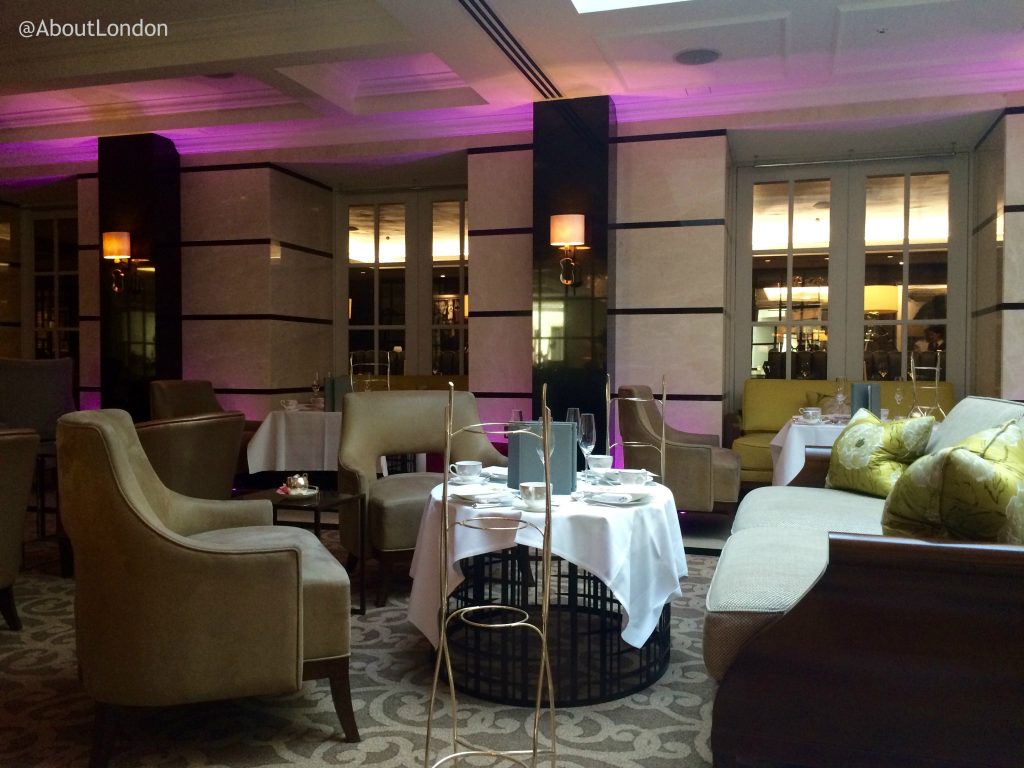 As an aside, the lighting in Emmeline's Lounge is fantastic for taking photos of the sweet treats. Go on, try and tell me you won't take photos of this afternoon tea!
Tea Selection
There is a good choice in the tea menu with fine teas, black teas, white tea, green tea, scented and oolong tea plus herbal options too. All are served in stunning antique silver teapots.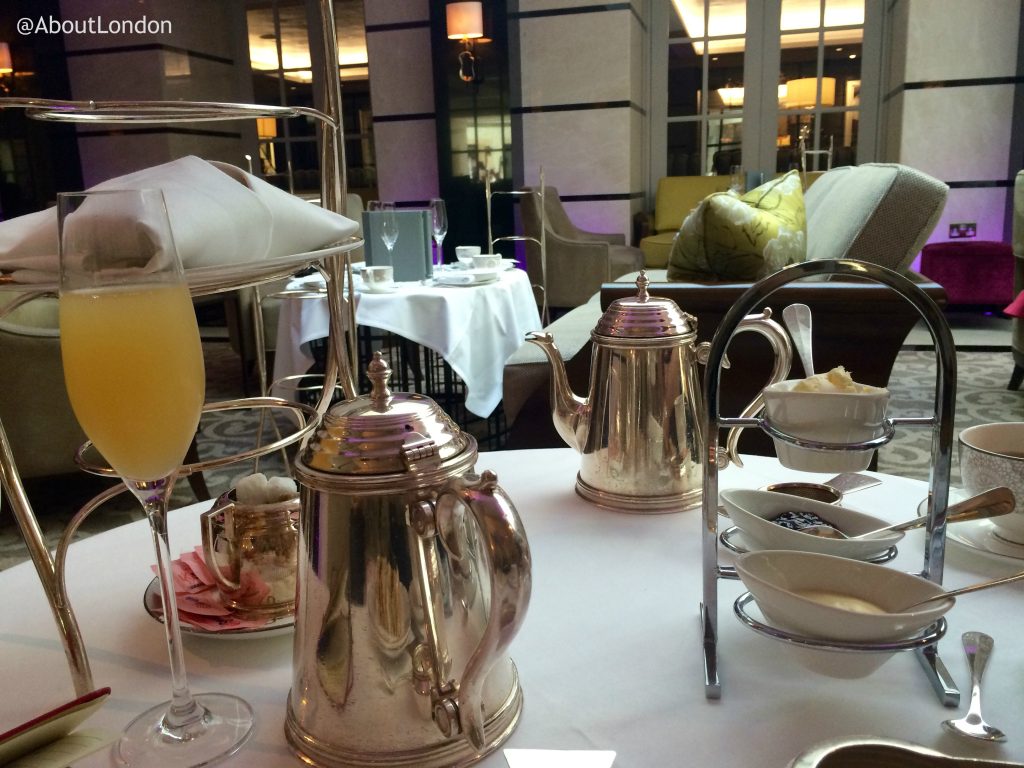 The crockery is white with an elegant design.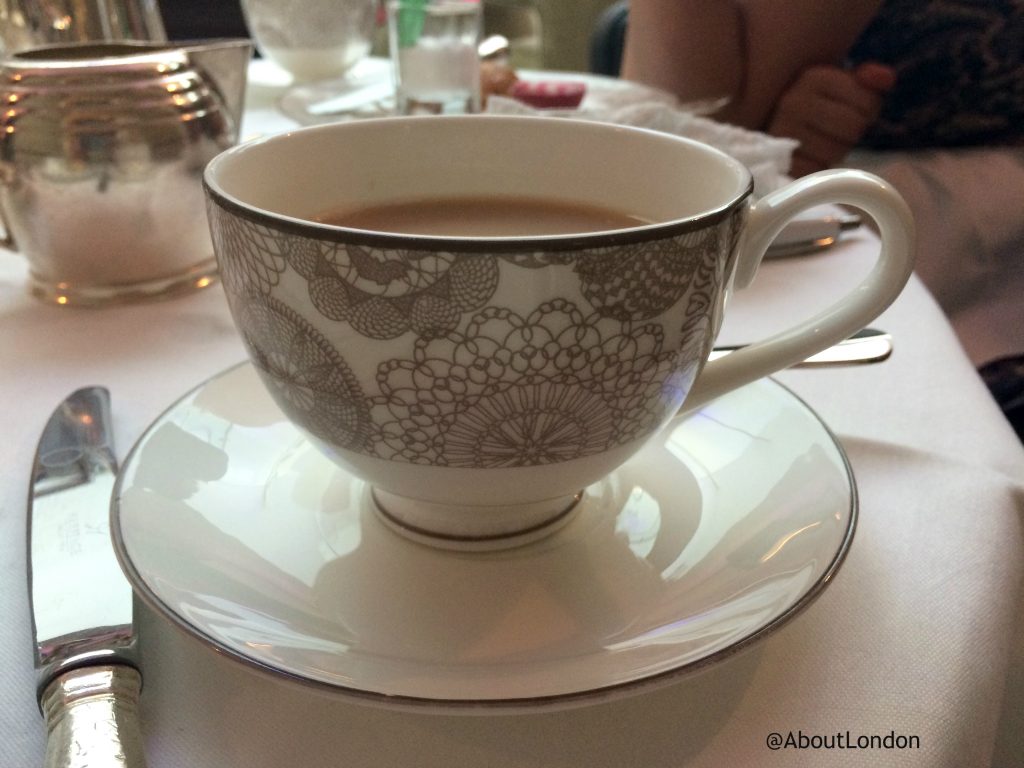 Selection of Savouries
Before the cake stand is even considered you are presented with three savouries. The standard menu offers a Pesto chicken and tomato cone, Chicken parfait brioche and a candied beetroot and goats' cheese tart.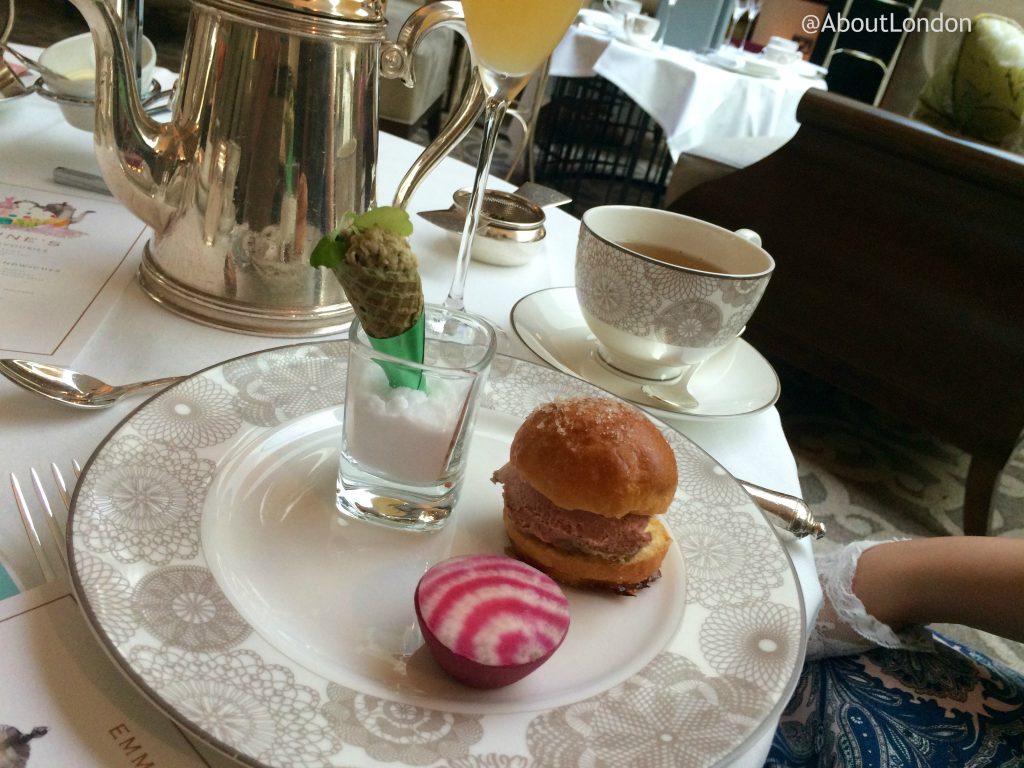 As I'm vegetarian, my savouries were a quinoa and butternut squash, a tahini filled brioche and that amazing beetroot and goat's cheese tart.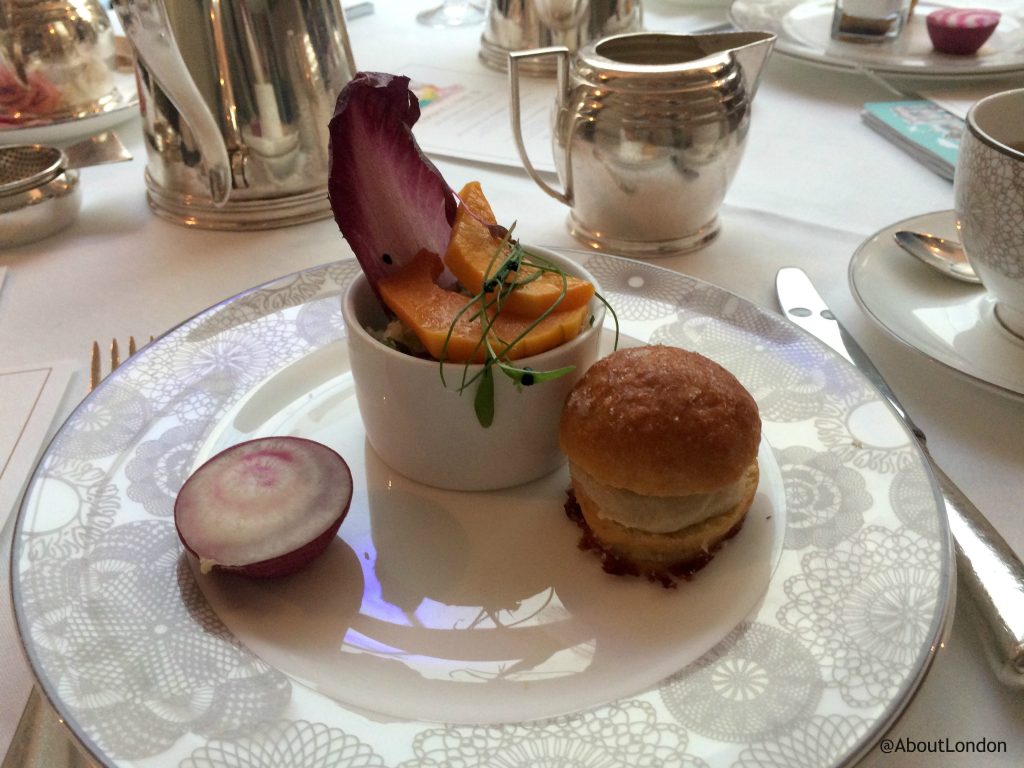 Finger Sandwiches
The standard menu finger sandwiches are: Smoked salmon, roast beef and mustard, and roast peppers and avocado. Again, there was no problem with adapting the menu for my veggie fillings.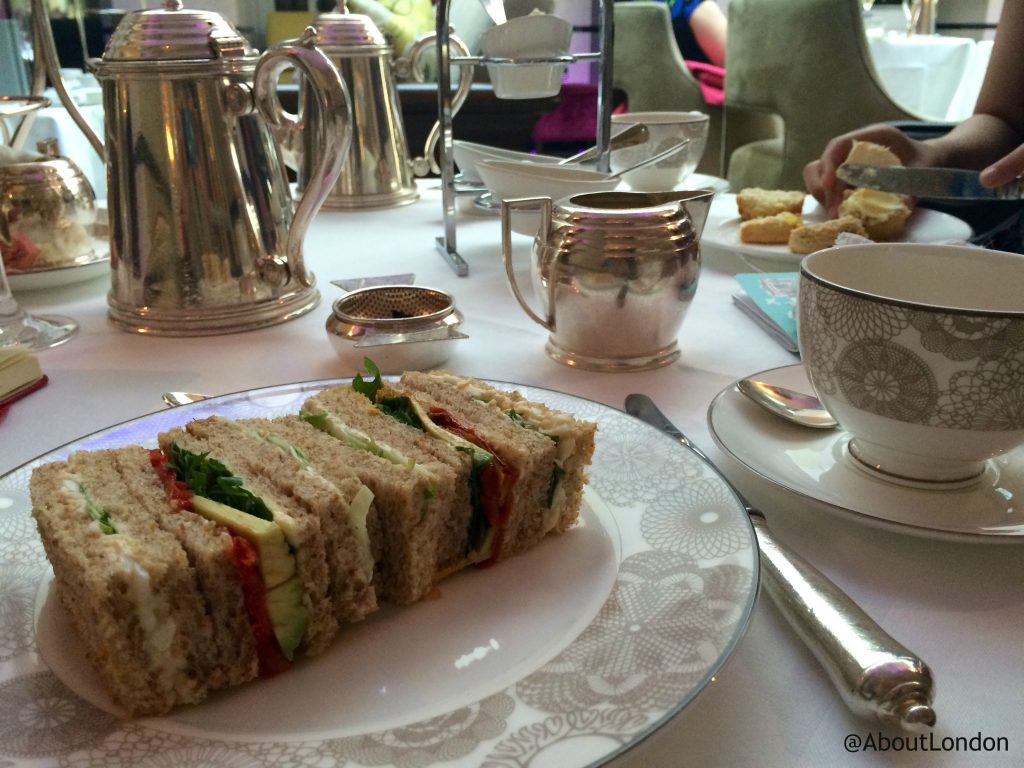 Scones
The scones come wrapped on a linen napkin to keep them warm. The flavours are candied pineapple and a brown sugar & spice scone each. (Yes, do think 'sugar and spice and all things nice' as the inspiration.)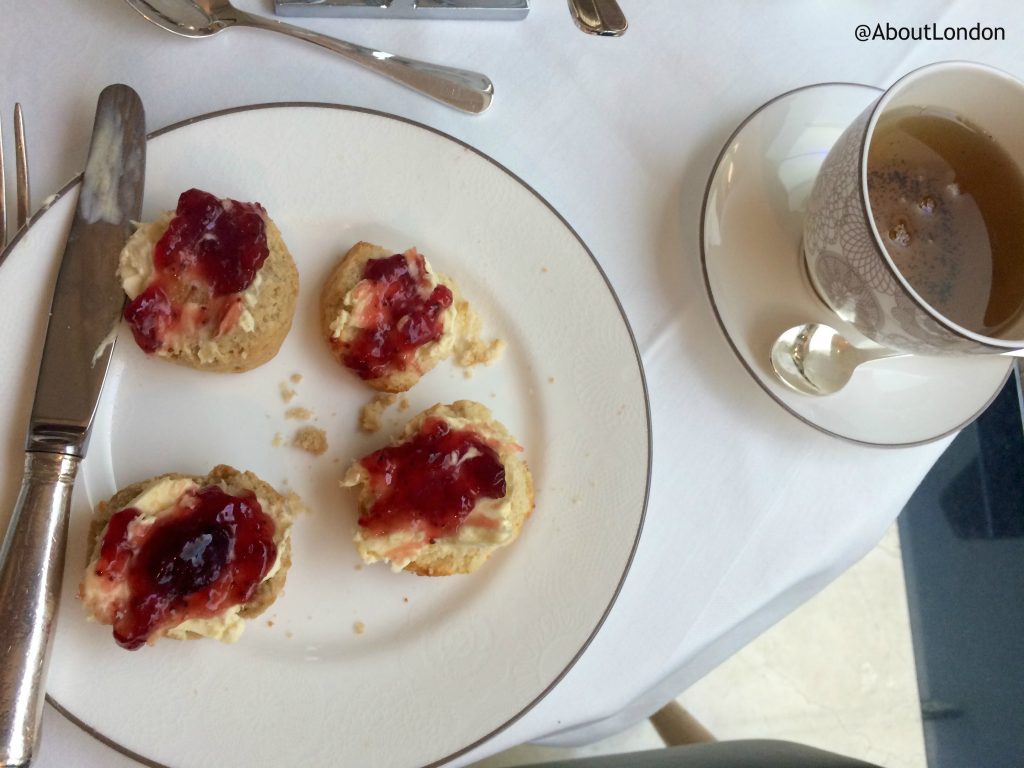 All are served with a lavish amount of Devonshire clotted cream, strawberry jam and a sharp lemon curd. I wouldn't normally choose a lemon curd but it went incredibly well with the brown sugar & spice scone.
Sweet Treats
As this is a Conrad Candy Shop afternoon tea the sweet treats have to be something special. And, oh my, they are very special indeed! My daughter's first reaction was, "I don't want to hurt them!" as they do look so amazing.
Presented on a clear perspex box stand with a drawer full of candy sprinkles, waiting staff beautifully describe the sweet delights.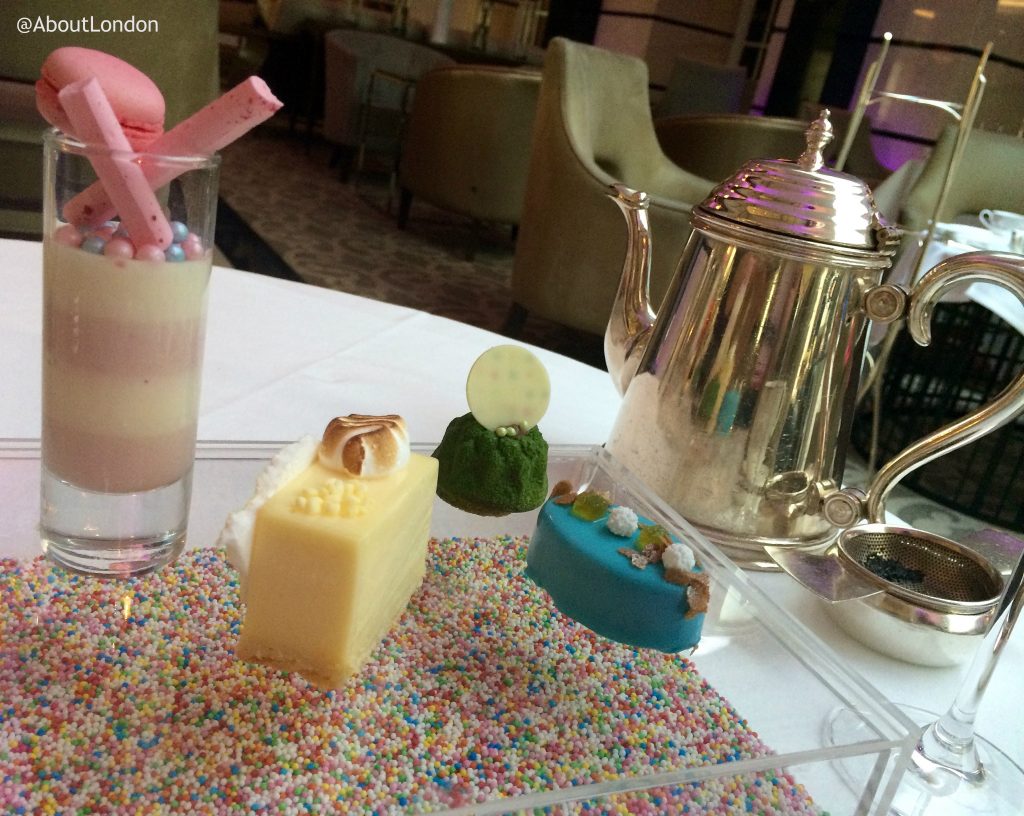 There's a strawberry & cream panna cotta with mini bubblegum macaron and meringue sticks that tingle on your tongue.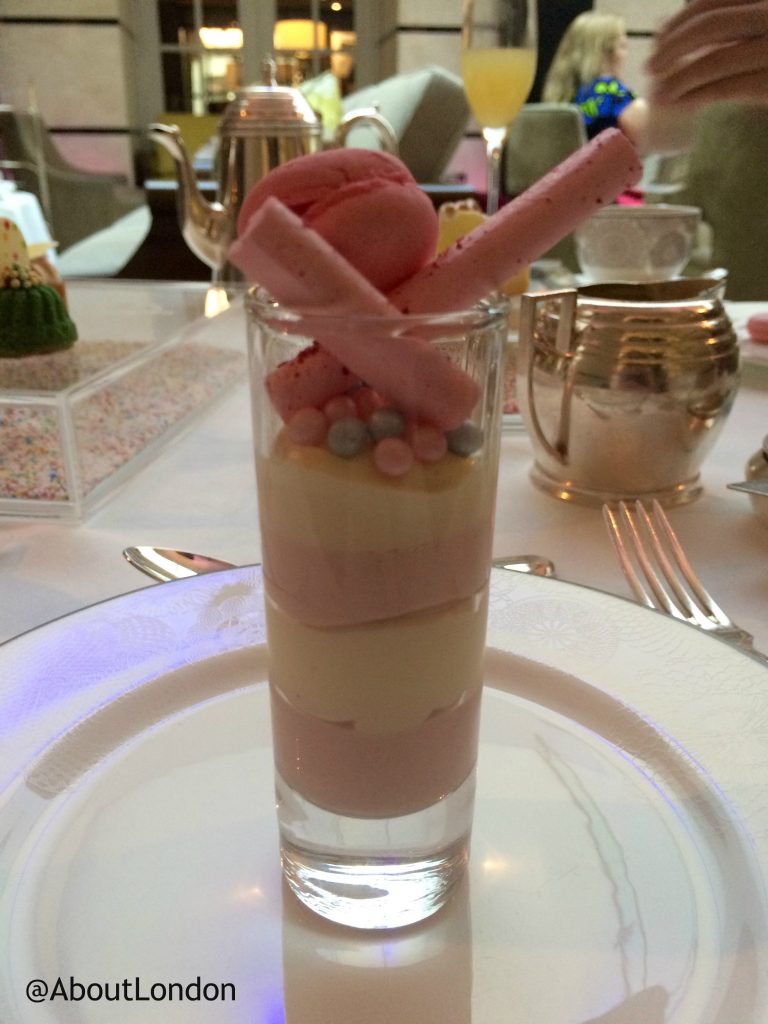 Also, a fabulous lemon sherbet meringue pie and a Valrhona chocolate and mint cheesecake, made with mascarpone and peppermint oil, that I said looked like a mini mountain!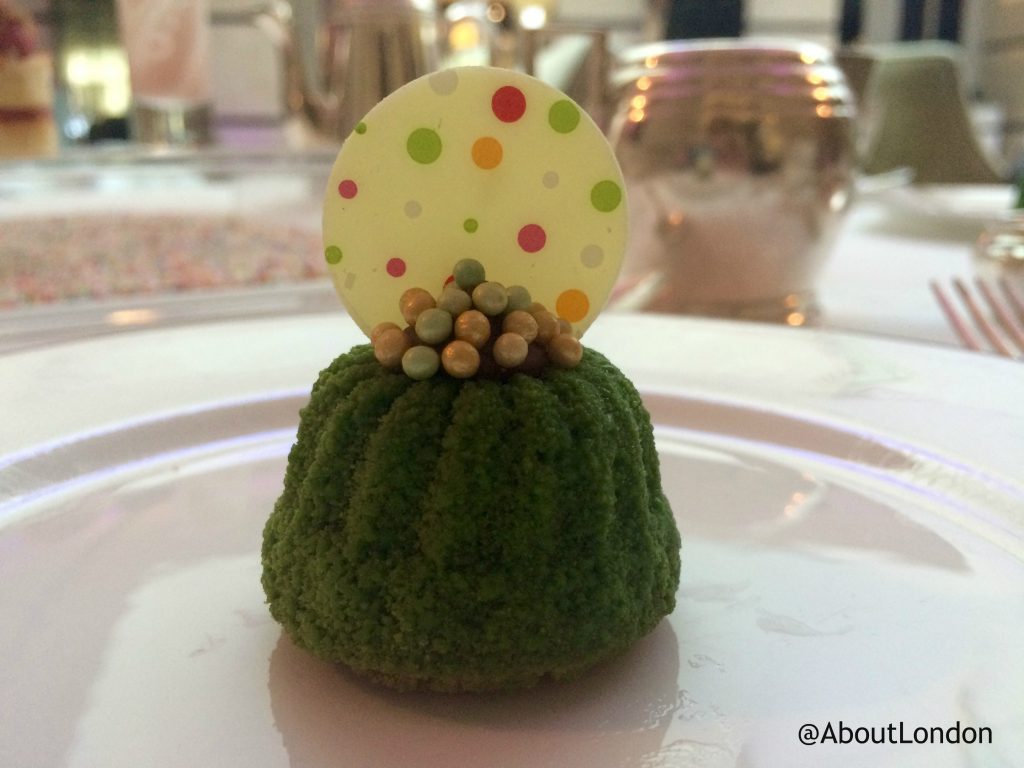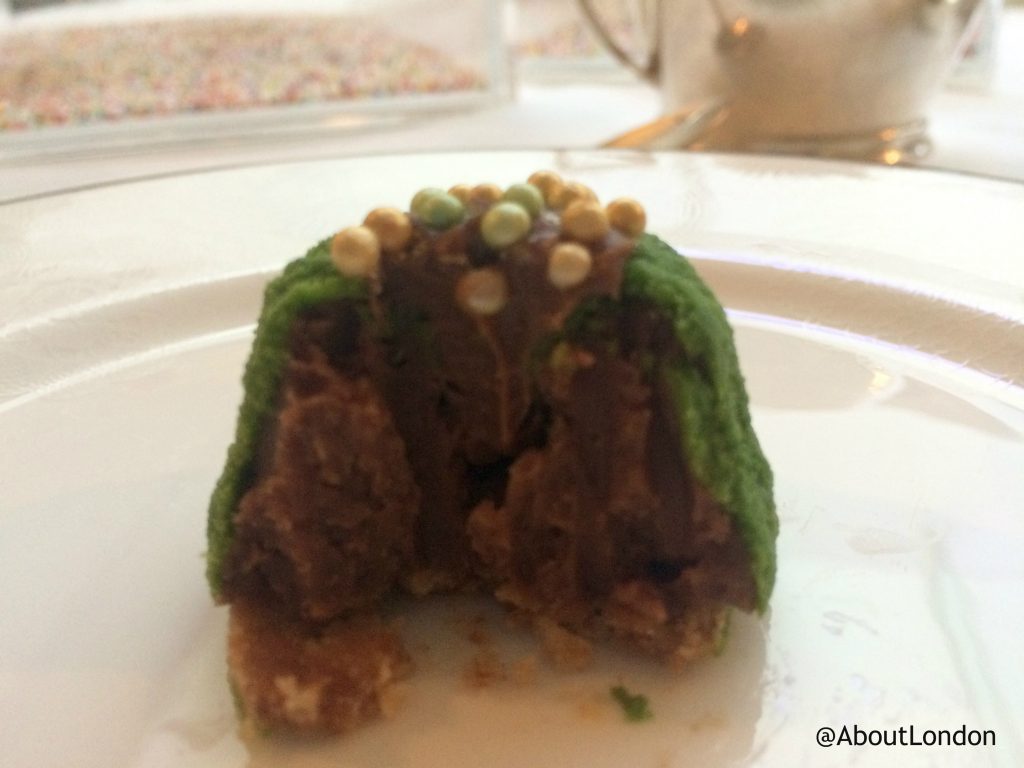 And there's an extraordinary blue raspberry mousse with a great back story. Apparently, in the US in the 1950s confectioners needed a colour for raspberry that wasn't red as that was already used for strawberries. So they chose blue and that's why this is raspberry flavoured blue chocolate over a blue raspberry mousse with tiny mimosa sugars and orange pate de fruit decorations.
Staff
As well as an exquisite afternoon tea in a grand location, staff here are a real asset. Smartly dressed and very friendly, both Ian and Metin were able to help us with tea recommendations. Their attitude to supporting their dining guests is exactly the right balance to put you at ease. Really, very good service indeed.
Booking Information
Afternoon tea is served in Emmeline's Lounge at Conrad London St James every day from 2pm to 6pm.
The Conrad Candy Shop afternoon tea starts from £39 per person.
Address: 22-28 Broadway, London SW1H 0BH
As the afternoon tea menu changes regularly, every guest receives a postcard offering 10% off their next booking.
Disclaimer: As is common in the travel industry, the writer was provided with complimentary afternoon tea for review purposes. While it has not influenced this review, AboutLondonLaura.com believes in full disclosure of all potential conflicts of interest.