Dickens World is a Dickens-themed visitor attraction in Kent based on the life, books and times of Charles Dickens.
Dickens World opened at Chatham Maritime in 2007 and is a day trip from London. Dickens lived in Chatham, Kent, when he was 5-10 years old and his father worked at the Royal Dockyards. Dickens also returned to the area later in his life so the location is well chosen.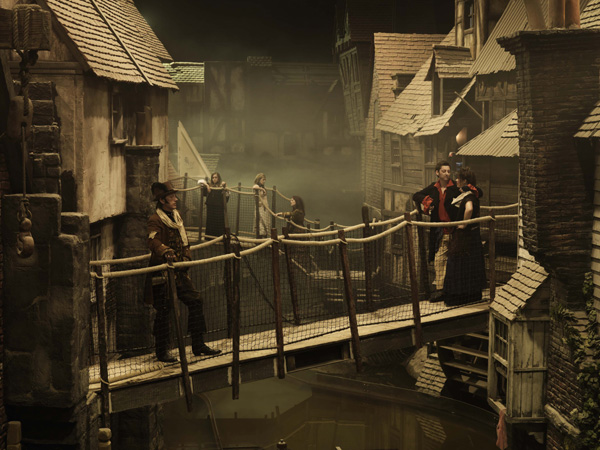 From the outside, you would not expect to find the 19th century London street scene that awaits you inside. It's dark and feels like you've been transported back in time, or at least to a really good film set.
When I visited (in 2012) you could wander around for as long as you like but tickets are now sold for 90-minute tours.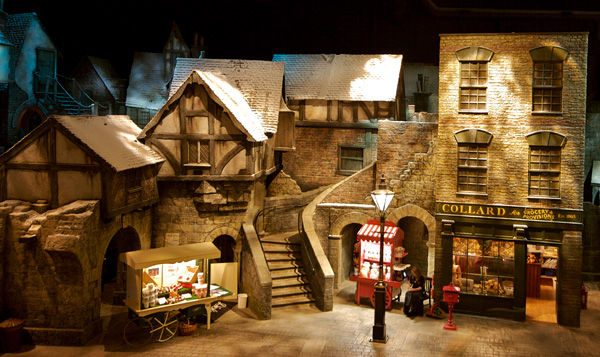 There was an indoor Great Expectations Boat Ride but that was stopped for 2013.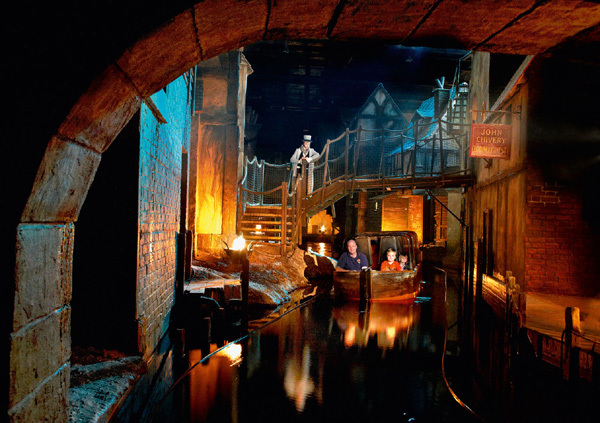 Dickens World is in Chatham Maritime in Kent. It's about an hour by train from London to Chatham and then a 10 minute bus ride to the door.
Official Website: www.dickensworld.co.uk