Where in the UK would you expect to find the Wild West? And, yes, I do mean the cowboys-style Wild West not the windswept coastline. I doubt you were thinking it would be in a city in Scotland.
Edinburgh Wild West isn't known by most who live in Edinburgh but it is worth a visit. I've been a few times and it still impresses me at what a bizarre sight is tucked away in this 'nice' neighbourhood*.
* Morningside is on the south side of Edinburgh. It's a wealthy area and it's most famous (but fictional) resident was Miss Jean Brodie.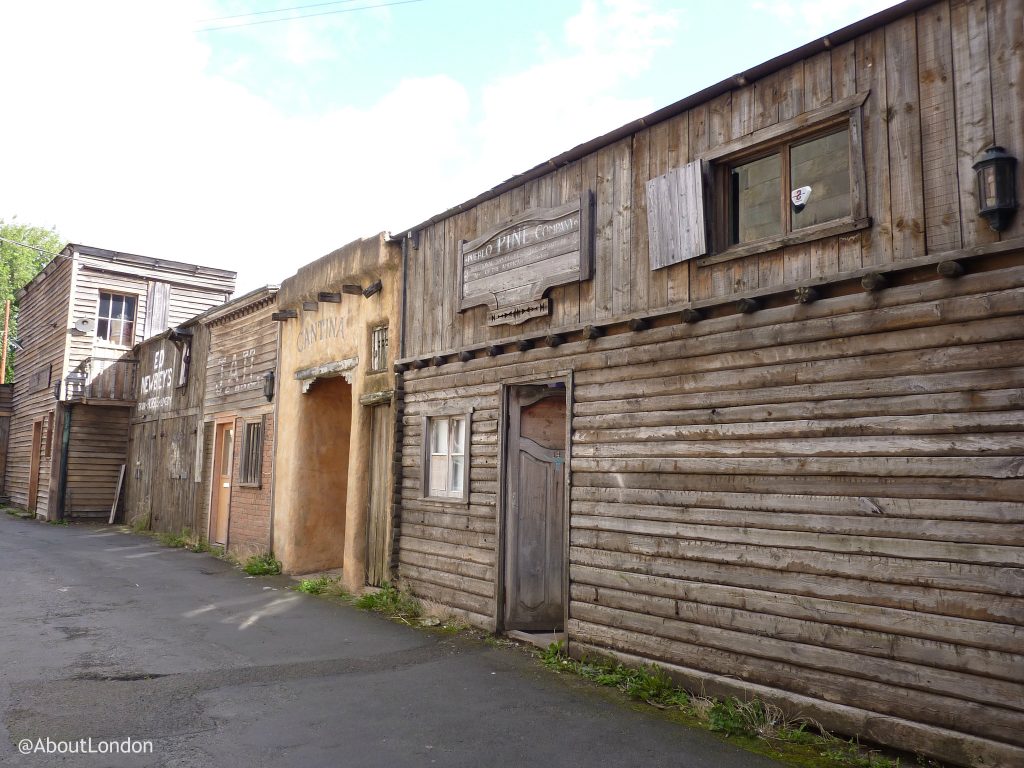 Why Is It Here?
Wild West Town was built over six months in 1995-6 for an advertising feature for "The Great American Outdoors" store in Morningside that sold 'Santa Fe' style furniture. One of the store's employees had worked on the construction of Euro Disney (now Disneyland Paris) so had the skills to create something quite authentic-looking. (See photos from 2005.)
There were a number of let units in 'El Paso' style too, occupied by ceramists and other artists. These storage units are described by signs such as 'Saloon', 'Cantina', 'Jail' and 'Livery'. Most are used as work spaces for the local garage.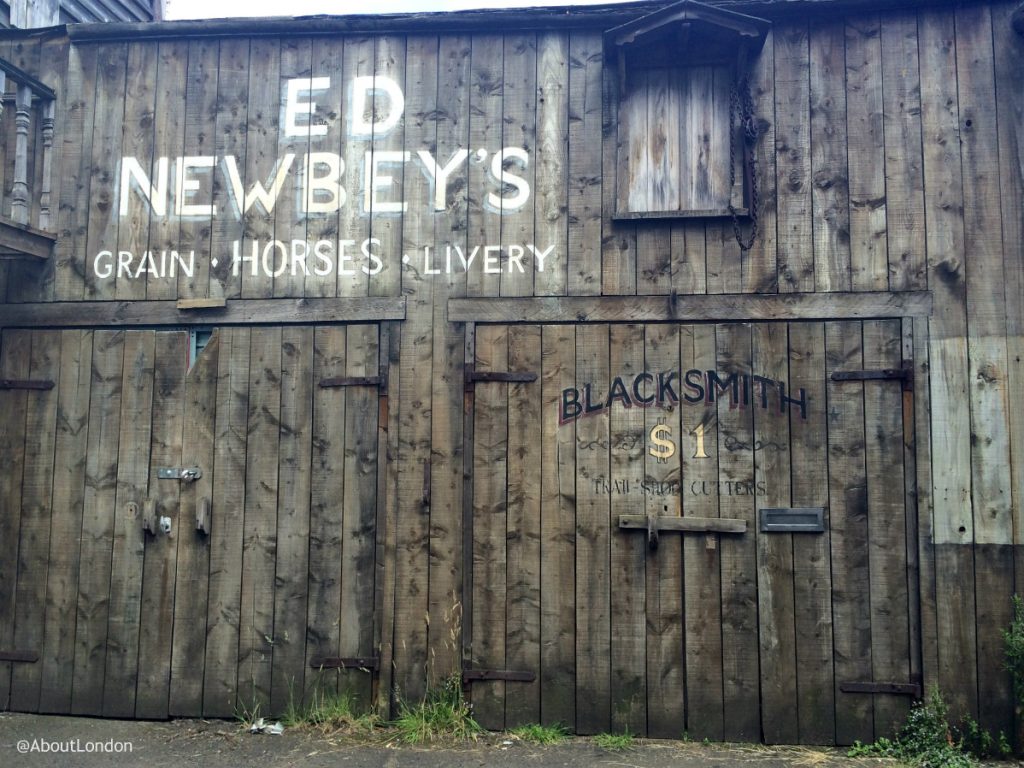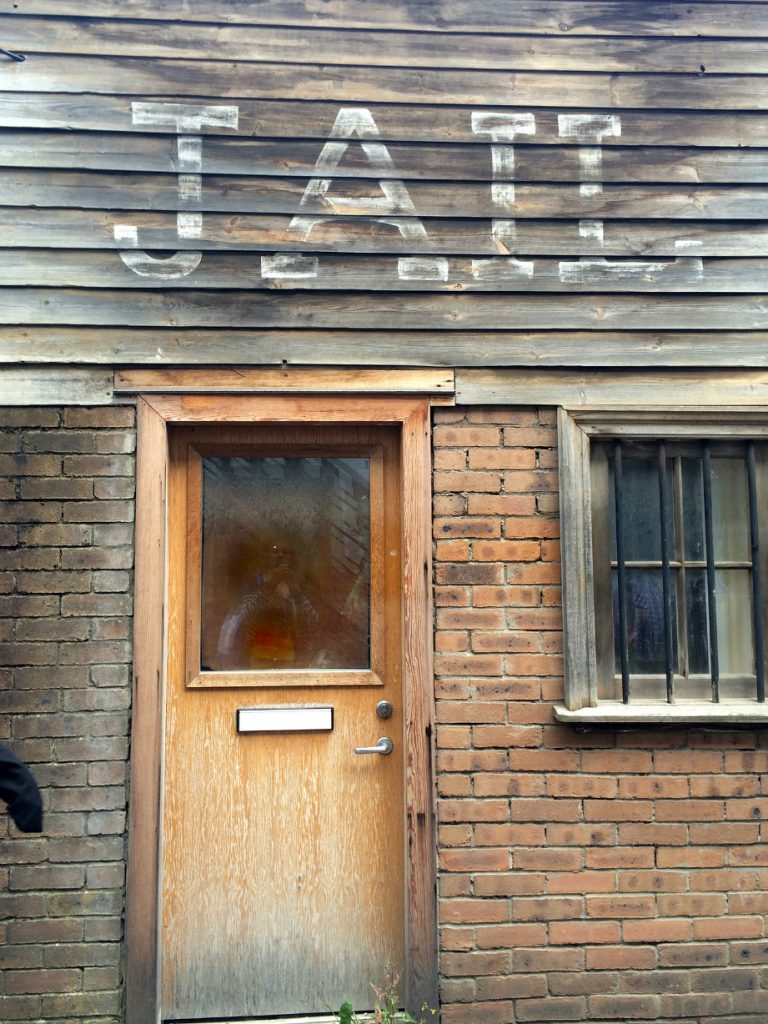 Where Is It?
Edinburgh Wild West is in Springvalley Gardens, behind the Morningside Library (Edinburgh EH10 4PU). The 'Cantina' door is actually the Morningside Library emergency fire exit!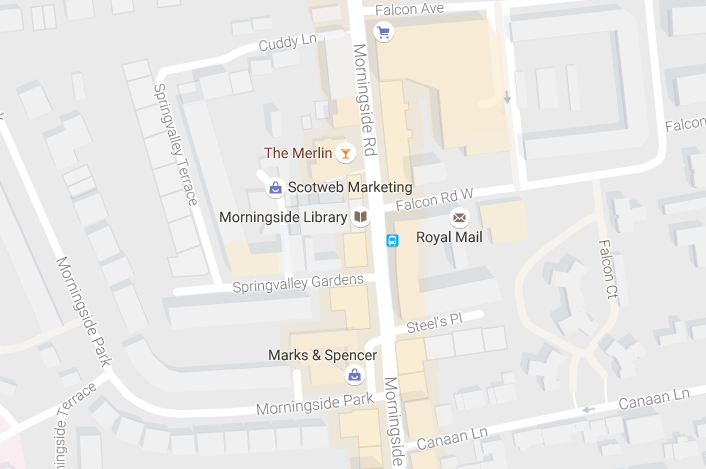 It's open 24 hours a day and is a fun place to take a few photos. You can see a video from 2010 here. I visited first in 2014 and these photos are from 2016.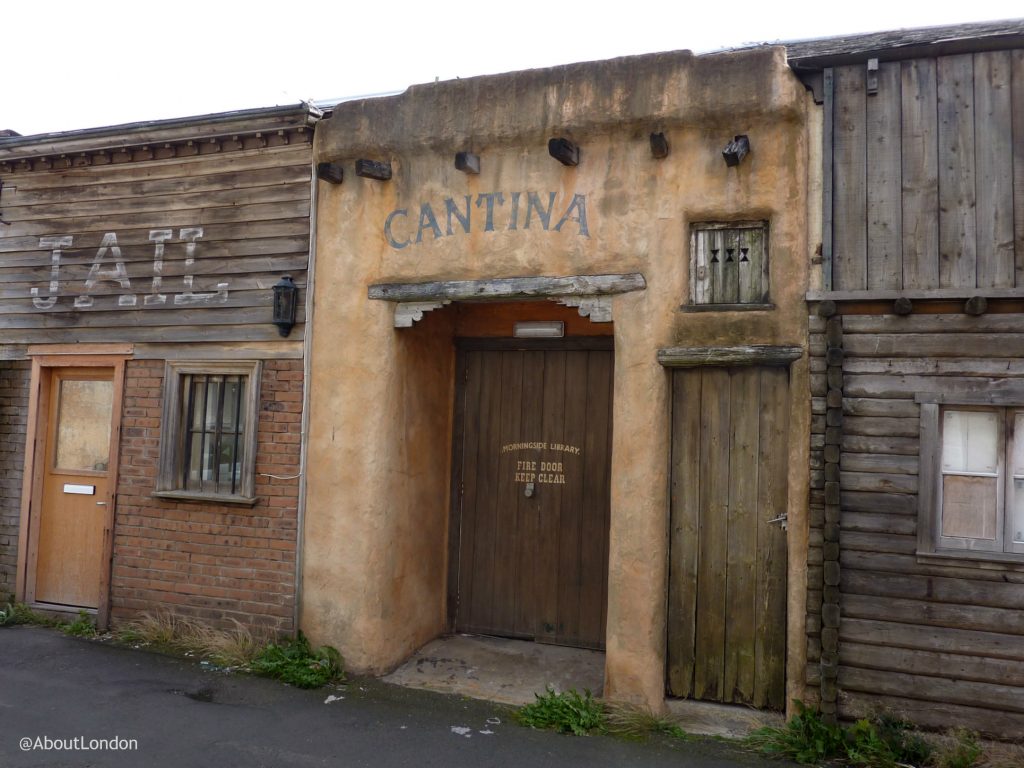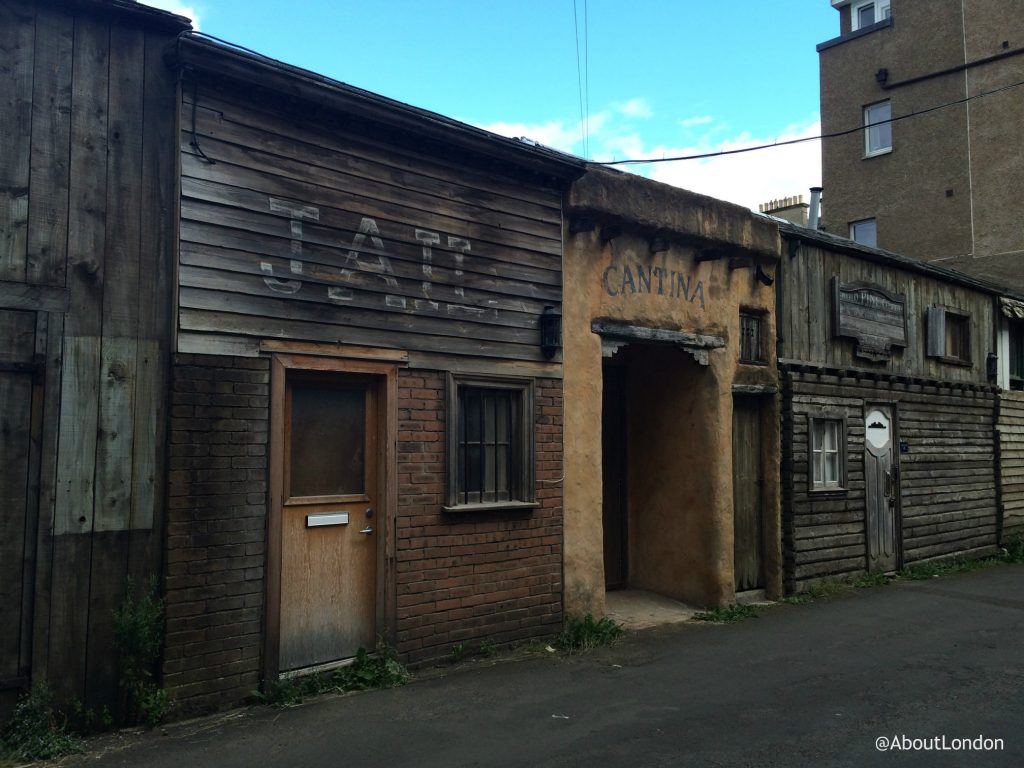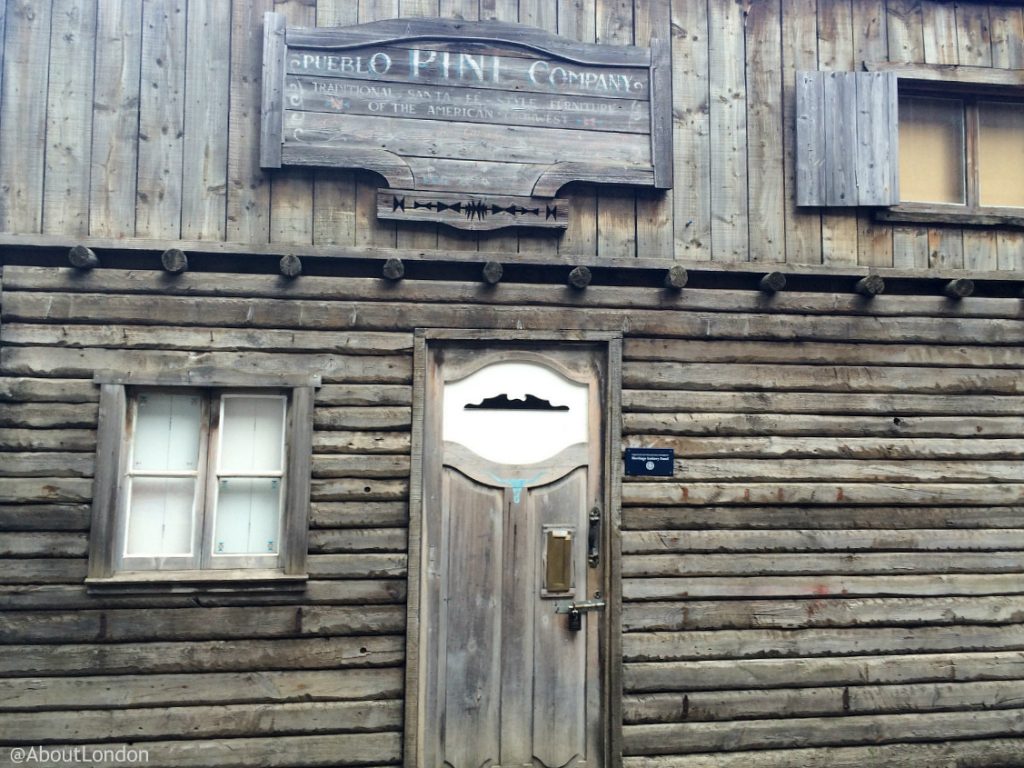 Springvalley Gardens was also the site of the old 200-seat Springvalley Cinema which became the "Silver Slipper" ballroom in 1938. There was a popular Saturday morning cinema for 1 penny.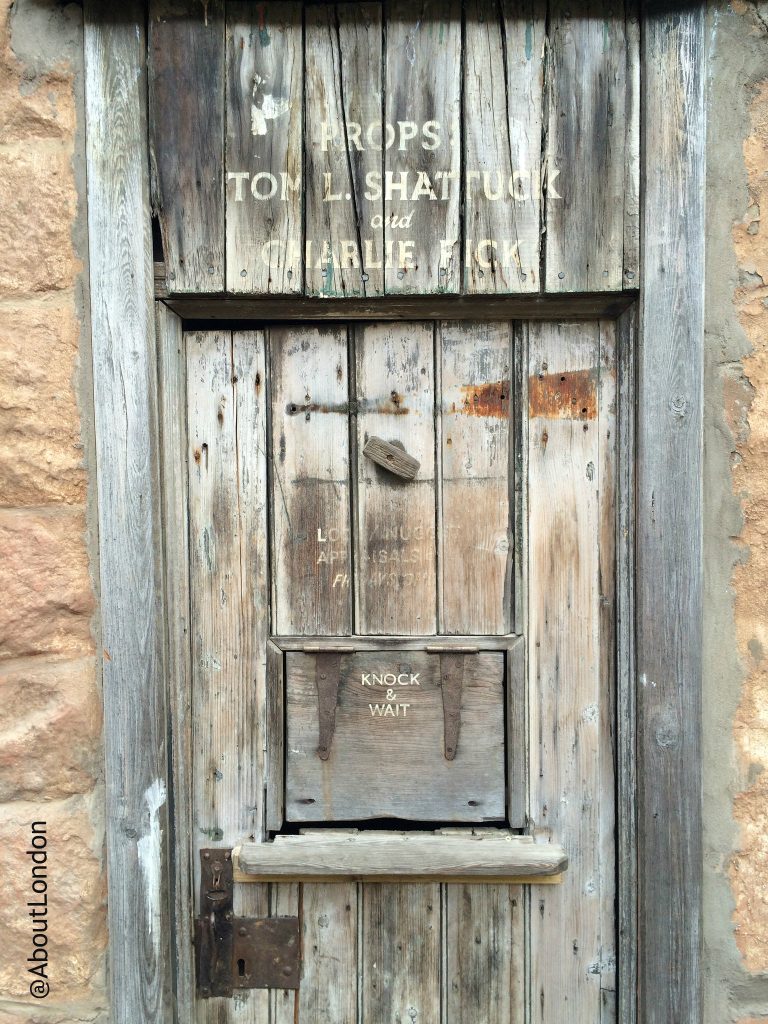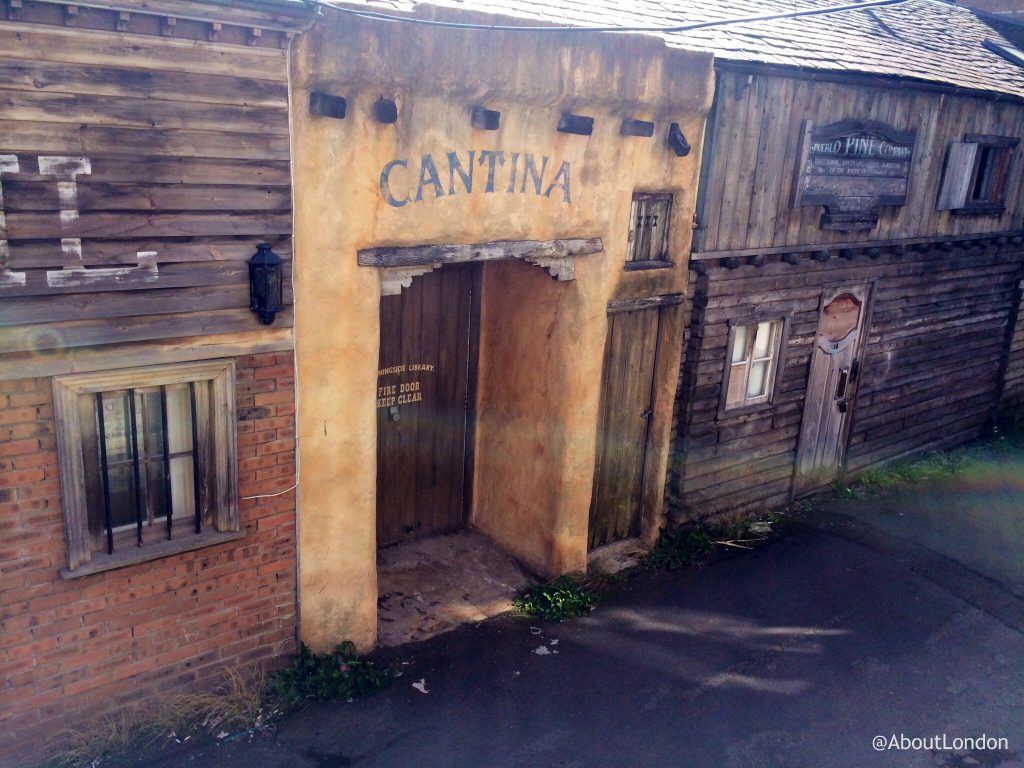 So there is a cowboys-style Wild West to be found in Scotland without a trip to the US.
Shopping
If you get the bus out to see Morningside Wild West then I can recommend the charity shops here as there are plenty, and we all know charity shops in wealthy neighbourhoods have some of the best items on sale.
More in Edinburgh
I've also written about how to make the most out of Two Days in Edinburgh and what to see along The Royal Mile. I can also recommend Safestay Edinburgh for a good, well-priced and central place to stay.