While I often go on bus trips to see friends I hadn't been on a coach day trip for a long time. Evan Evans suggested I try a day trip from London and I chose to head to 'The Garden of England' to see attractions in Kent. Leeds Castle, Canterbury Cathedral and Dover in a day sounded like a tall order so the only way to really know if it works was to book and give it a go. 
The tour started from Victoria Coach Station and the coach was modern with really comfy seats. The bus had free wifi available (limited to 200MB) but no plugs for charging your phone.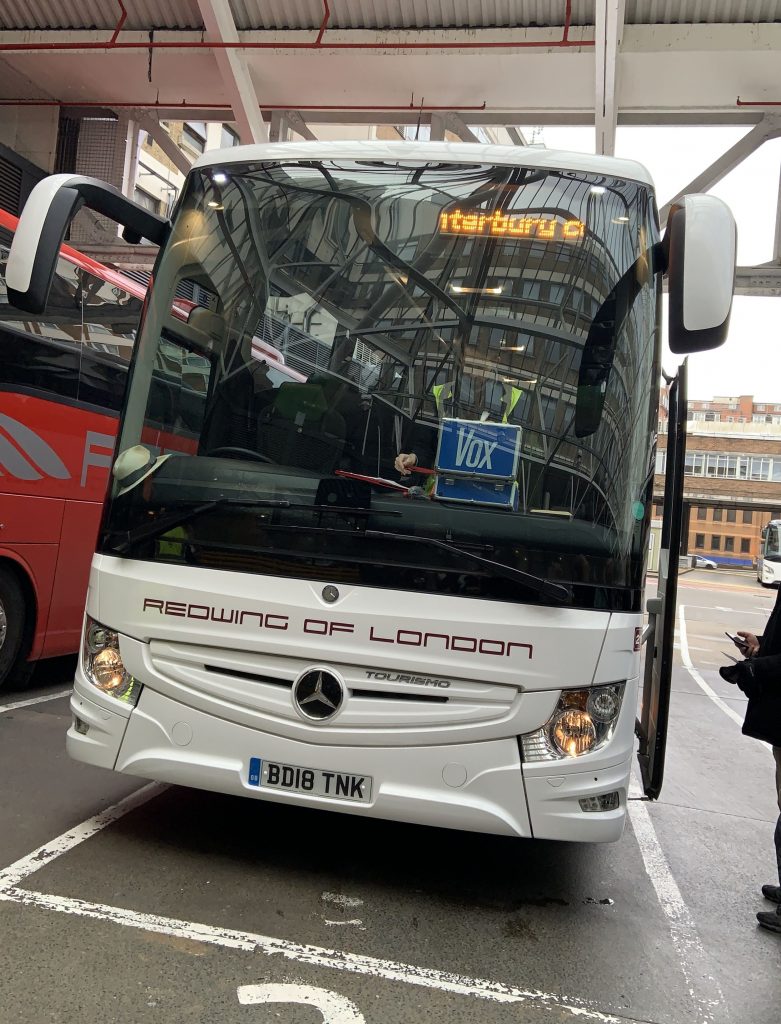 Who Goes On These Tours?
These tours are aimed at those with limited time in the UK while basing themselves in London and yet would love to see more of the country. As you might expect, we were the only passengers from the UK. The other passengers were from the US, Canada, Australia, Italy, Japan and China.
Each tour has a Guide who travels with you. They will point things out along the way and give you some background information before you reach each attraction.
Our Guide was Kevin and he could speak English and Japanese so all of the group could enjoy the commentary. He kept the English history accessible by making it simple and entertaining.
Before we even left London we were learning as we passed through Greenwich. Did you know that a "wich" was a market? As we reached Woolwich we all knew the name was because there was a wool market there in the Anglo Saxon era.
Leeds Castle
The first stop was Leeds Castle. Kevin jumped off and got our tickets sorted and brought back another Guide from the Castle to join us onboard. The Castle Guide came with us to the drop-off point which brought us nearer to the entrance. (Other visitors had to park cars further away and either walk or get a land-train to the entrance.)
In those couple of minutes we discovered the symbol for Leeds Castle is a black swan. Lady Baillie, the last private owner of the Castle, brought the black swans back from Western Australia. (It's said she had some seats removed from a first class flight so they could travel with her!)
We had 1.5 hours to explore Leeds Castle and were free to look around at our own pace. There were audio guides available at a small fee but I chose to just enjoy exploring.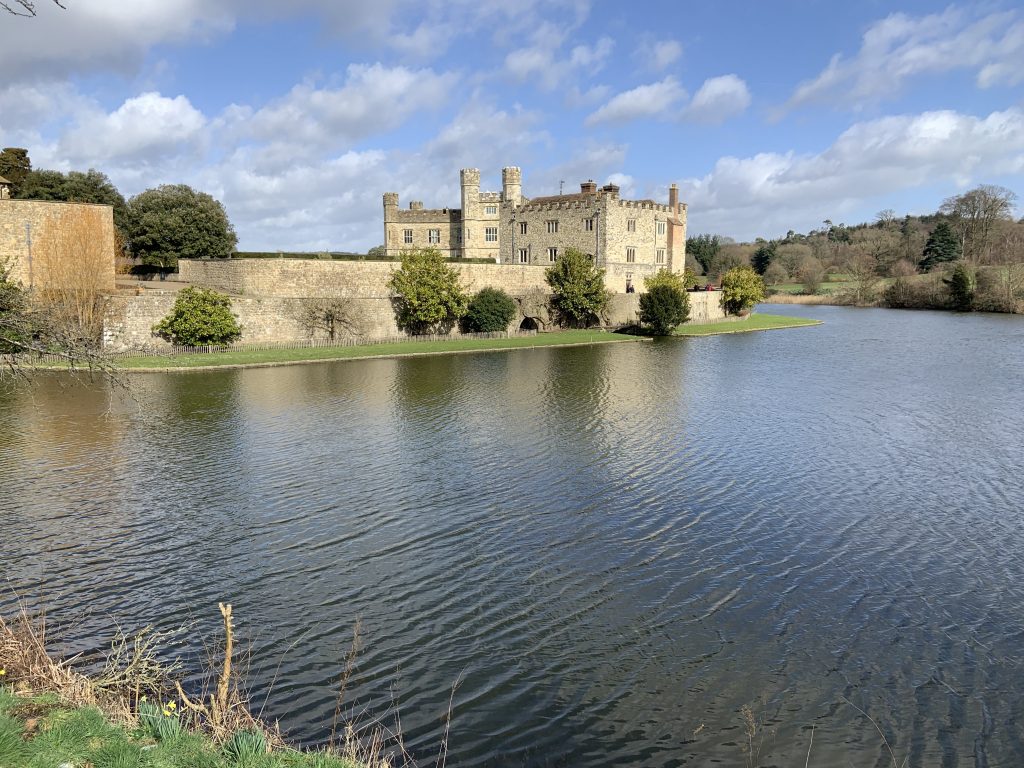 Leeds Castle calls itself "The Loveliest Castle in the World" and it really is quite beautiful. It's set on an island with 500 acres of landscaped parkland and maintained gardens too. And this year is the perfect time to visit as the Castle is celebrating its 900th anniversary.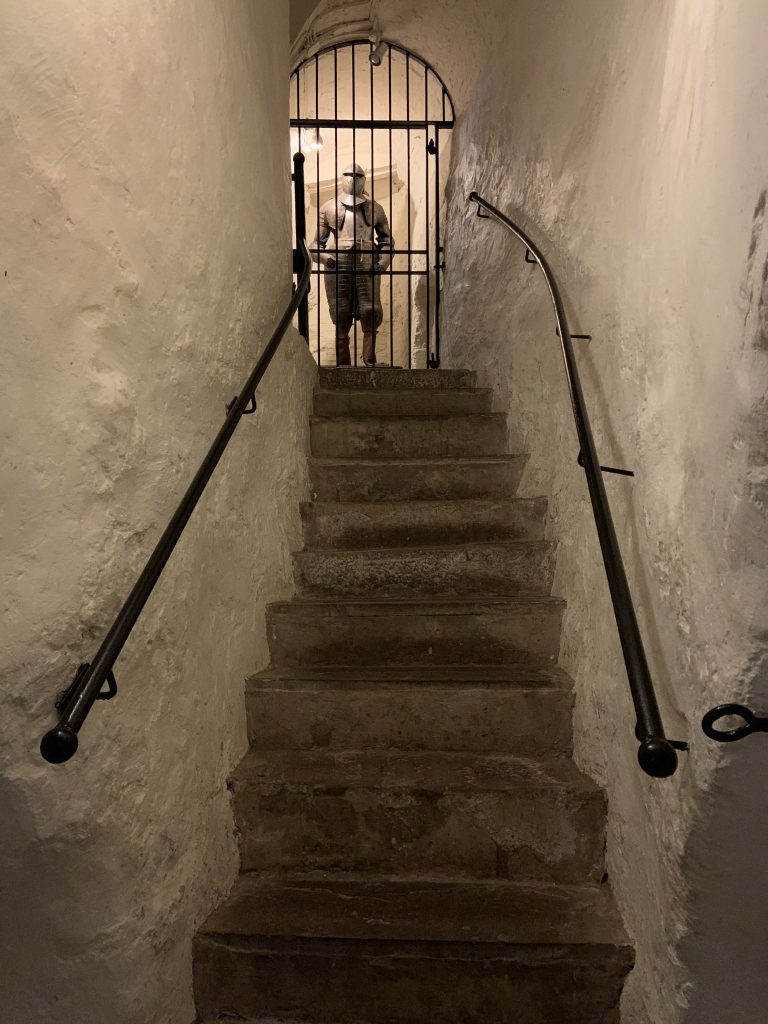 The first stone Castle was built in 1119 by the Normans and it has been home to no fewer than six queens. In Tudor times King Henry VIII gifted Leeds Castle to his first wife, Catherine of Aragon.
In 1710 Catherine, Lady Fairfax inherited the Castle along with tracts of land in Virginia from her late husband, Lord Fairfax. He was the only peer to move permanently to America in colonial times and in memory of Virginian connections the sundial on Castle Island reads UK and Virginia time.
In 1822 the front part of the Castle was rebuilt on its Norman foundations and has been known as the 'New Castle' ever since, despite being 200 years old.
Lady Baillie bought Leeds Castle in 1926 and threw lavish parties for film stars, leading politicians and royalty. She set up the Leeds Castle Foundation in 1974 so the Castle can be still be enjoyed by visitors.
We had time to walk around the Castle and to go to the Exhibition Centre to see the Dog Collar collection (a slightly odd addition but it made us smile).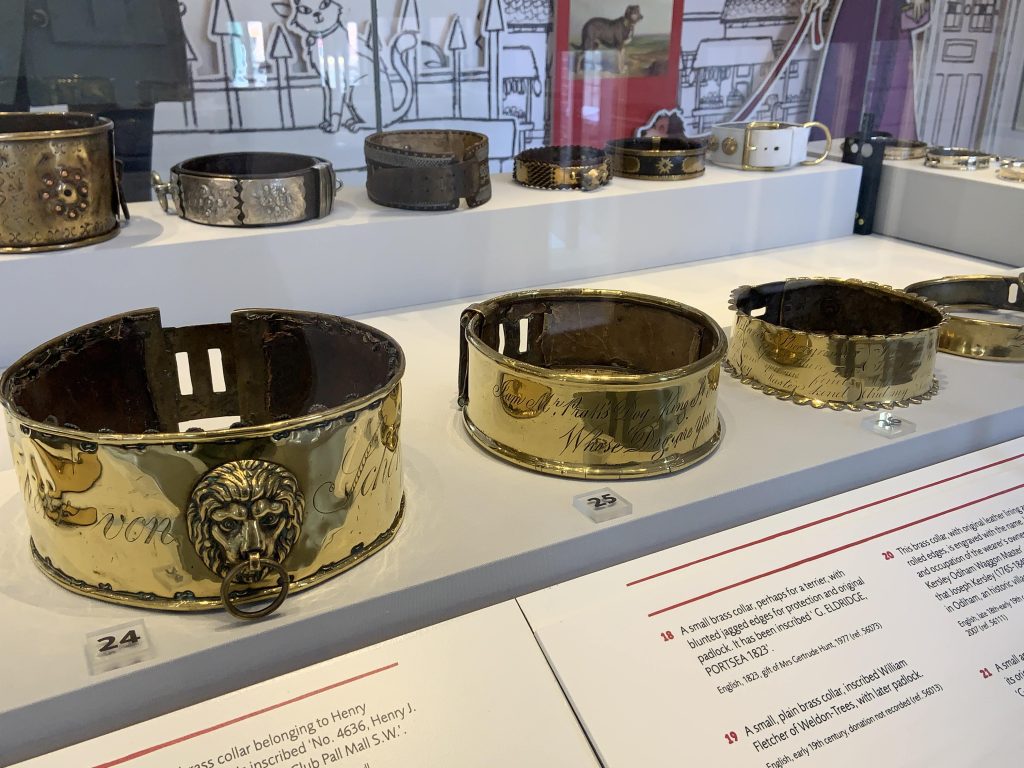 We also had time to find our way to the centre of the maze and explore the underground Grotto. And we bought a bag of swan and duck feed too so thank the local wildlife for such a lovely visit.
I'd certainly love to visit Leeds Castle again and the fact there are holiday cottages and bed and breakfast here give me many reasons to plan a return trip. Oh, and there's 'Knight's Glamping' for the more adventurous!
Canterbury Cathedral
We had longer for the next stop as that included time to eat lunch. A meal isn't included in the tour but the Guide could pre-order a meal at a restaurant near to the Cathedral. Most choose this option but we wanted to explore so went for a walk and met back half an hour later.
For this section of the tour, the Guide gave us each an audio headset with a single earpiece so we could hear him without him shouting. The single earpiece was a good idea as we could remain aware of our surroundings too.
Canterbury Cathedral is a UNESCO World Heritage Site. It is the Mother Church of the worldwide Anglican Communion and seat of the Archbishop of Canterbury, the spiritual leader of the Church of England. Founded by St Augustine in 600 AD, the Cathedral today is one of the finest examples of Gothic architecture in England, and the first building in the country to be redesigned in this popular style in 1774.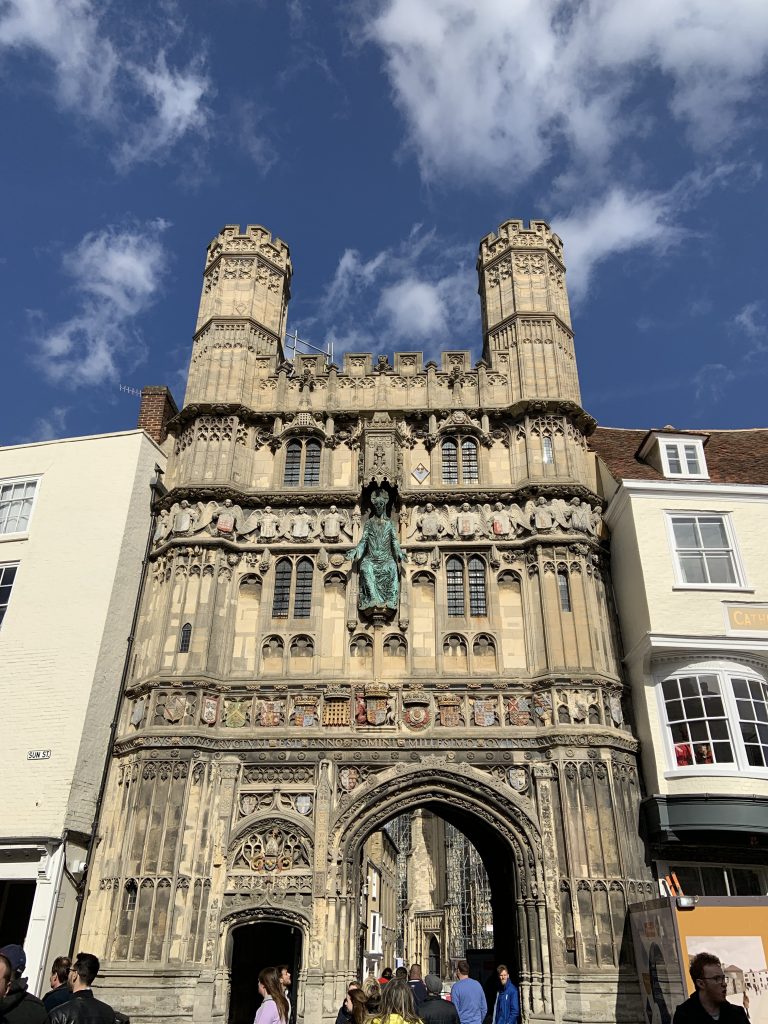 In 1170 Archbishop Thomas Becket was murdered here after a power struggle with King Henry II. They had got on well but when the King said, "Who will rid me of this turbulent priest?" four knights took it as an instruction and went to Canterbury Cathedral and killed him. When Henry was told he said he never actually wanted his friend murdered so Thomas became a martyr and then a saint. Soon after he was murdered in the Cathedral miracles started to happen. And the Cathedral became one of Europe's most important pilgrimage centres.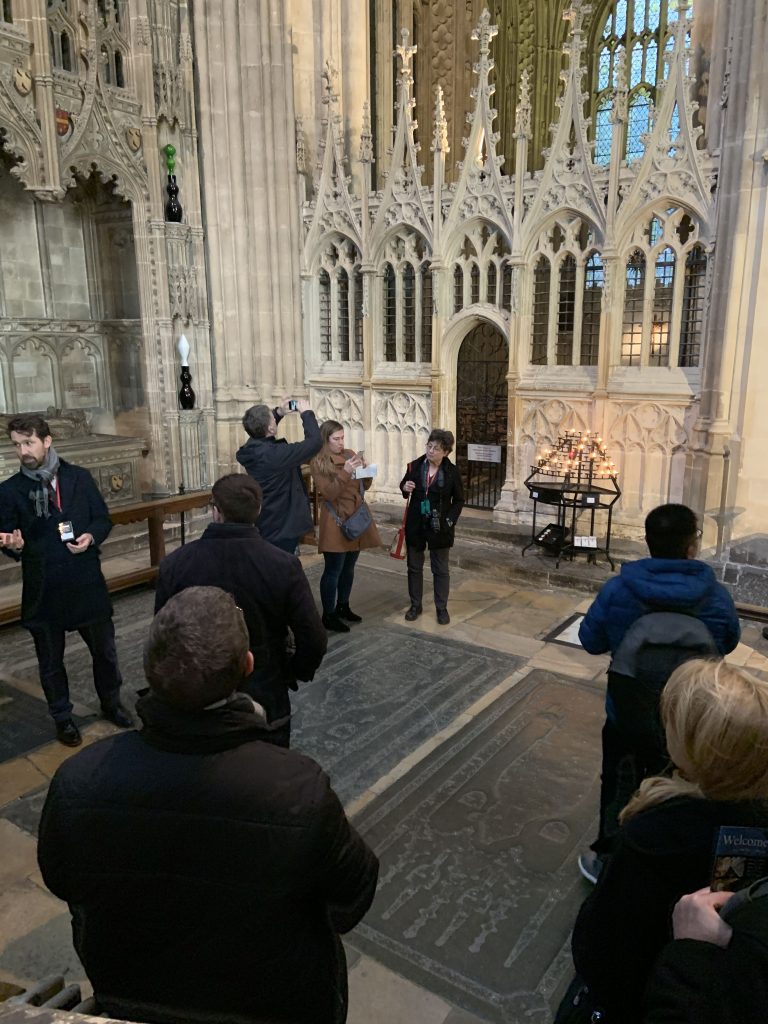 On the tour, the Guide gives some information inside the Cathedral (via the headset) then you are free to wander. Highlights include The Martyrdom where Thomas Becket was murdered, the beautiful Quire and Trinity Chapel area where there's a candle that always burns for the saint, and time to just sit in the Nave and admire the building.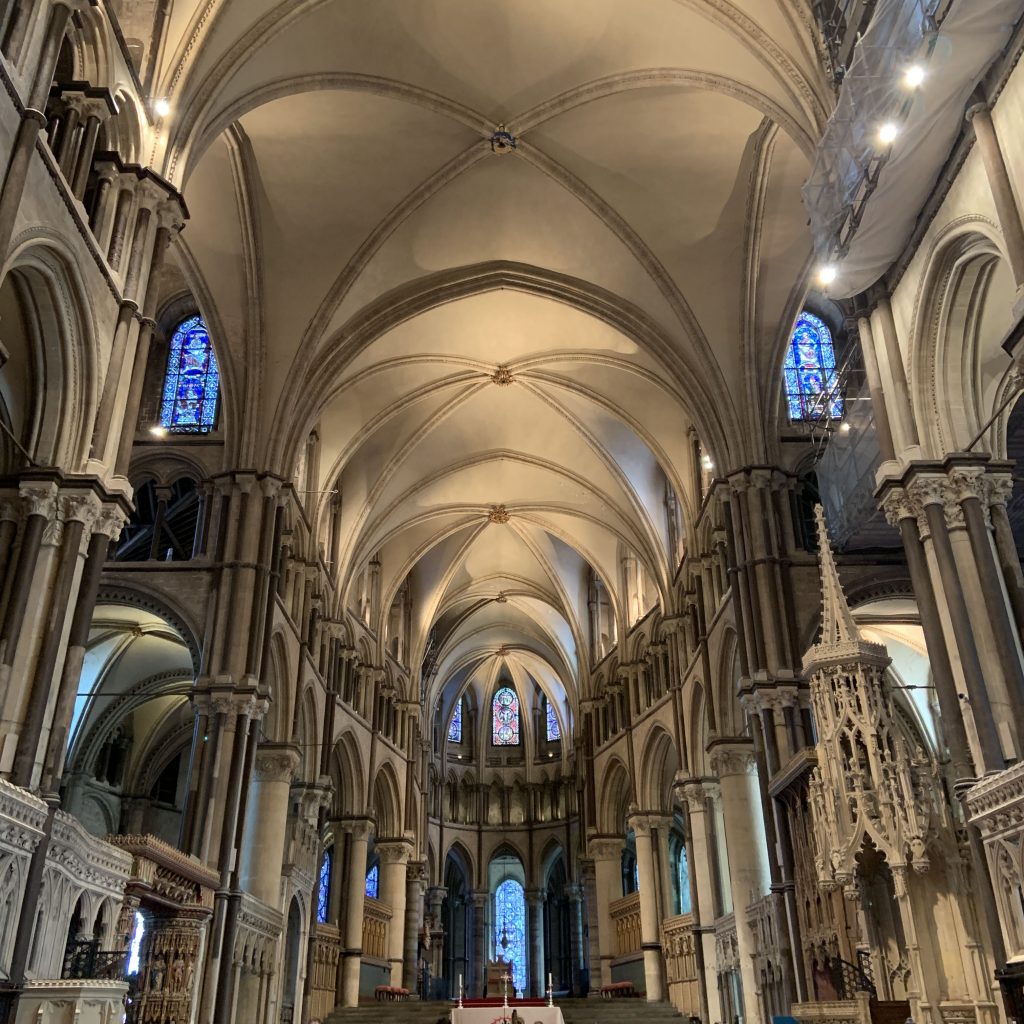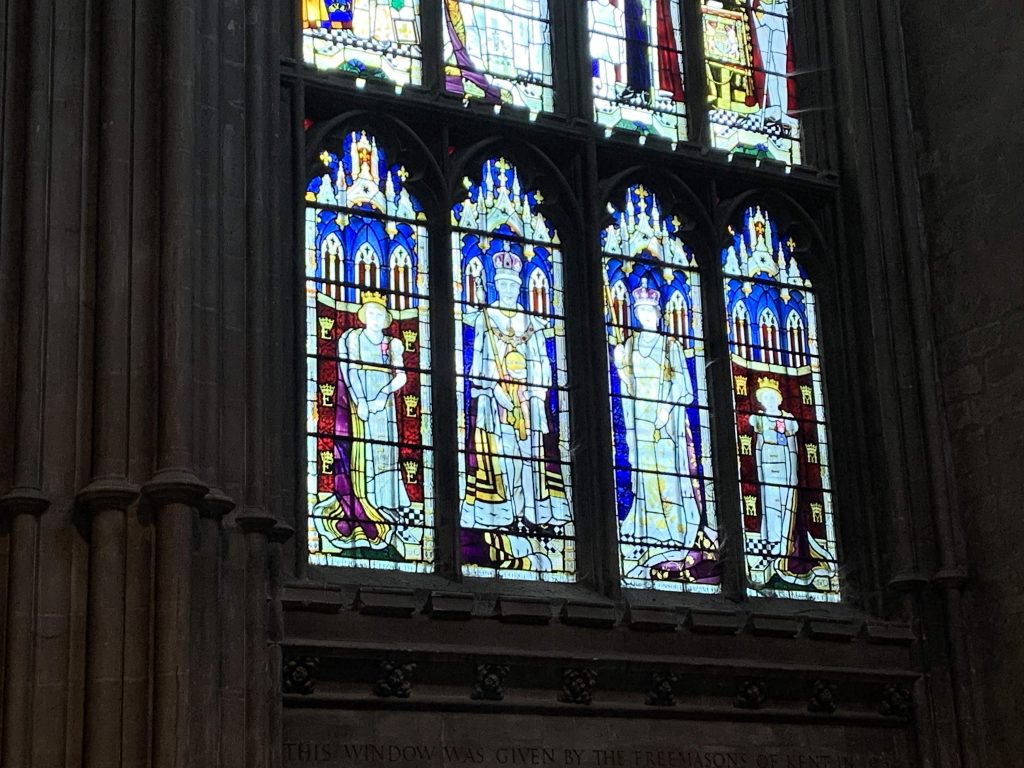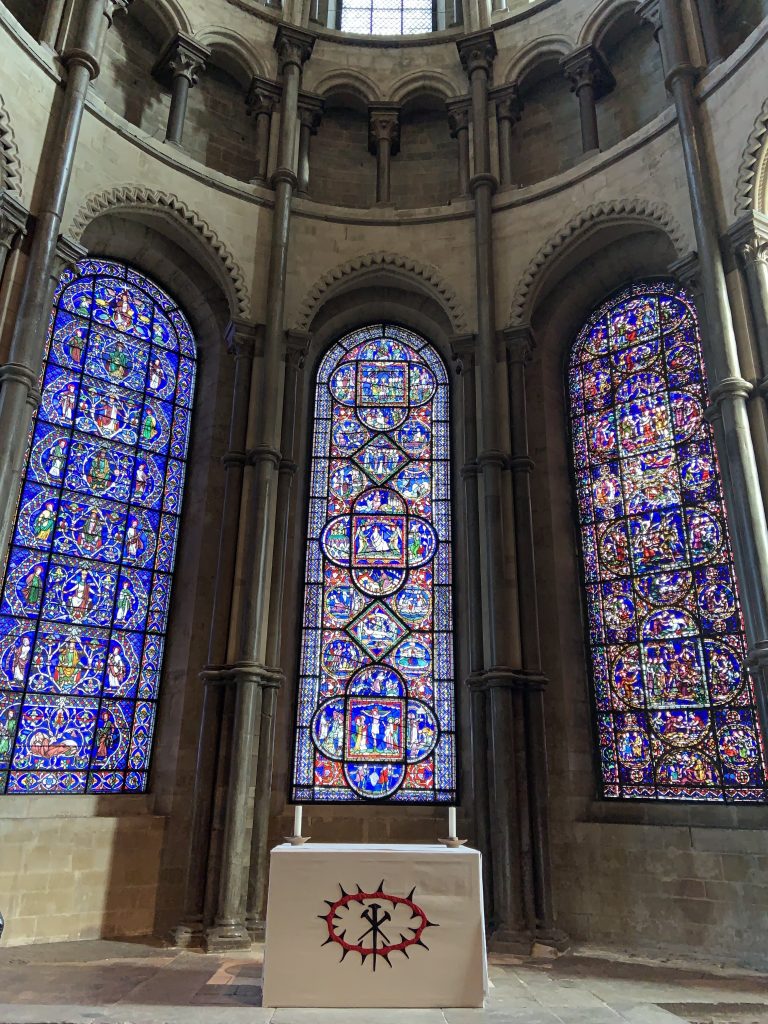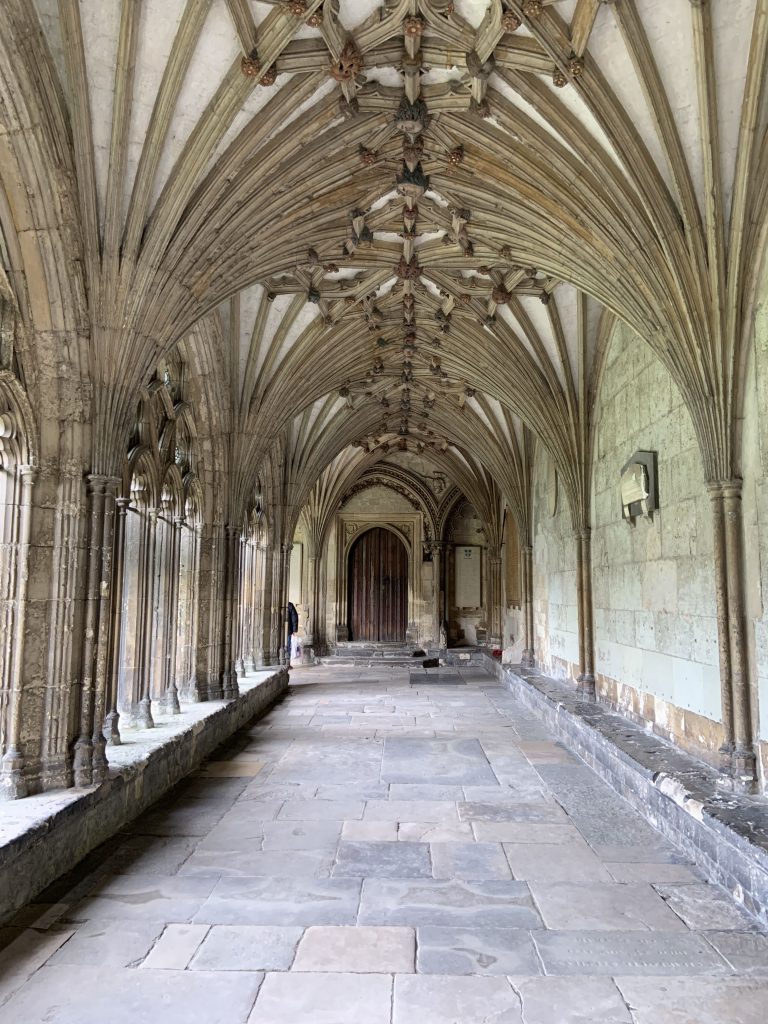 Oh, and the shop had some great gift ideas.
Dover
The last place to see on this tour is Dover. Now, there's not much to see there but it would be a shame to have got so close and not get to say you had seen the white cliffs of Dover.
These 350 feet high cliffs face towards France and there's a major shipping port here which means the coach can't park right next to the cliffs but you do get to see them and then stop as near as possible.
It's a short stop (20 minutes) to get some photos, go for a comfort break and we even had time to touch the sea.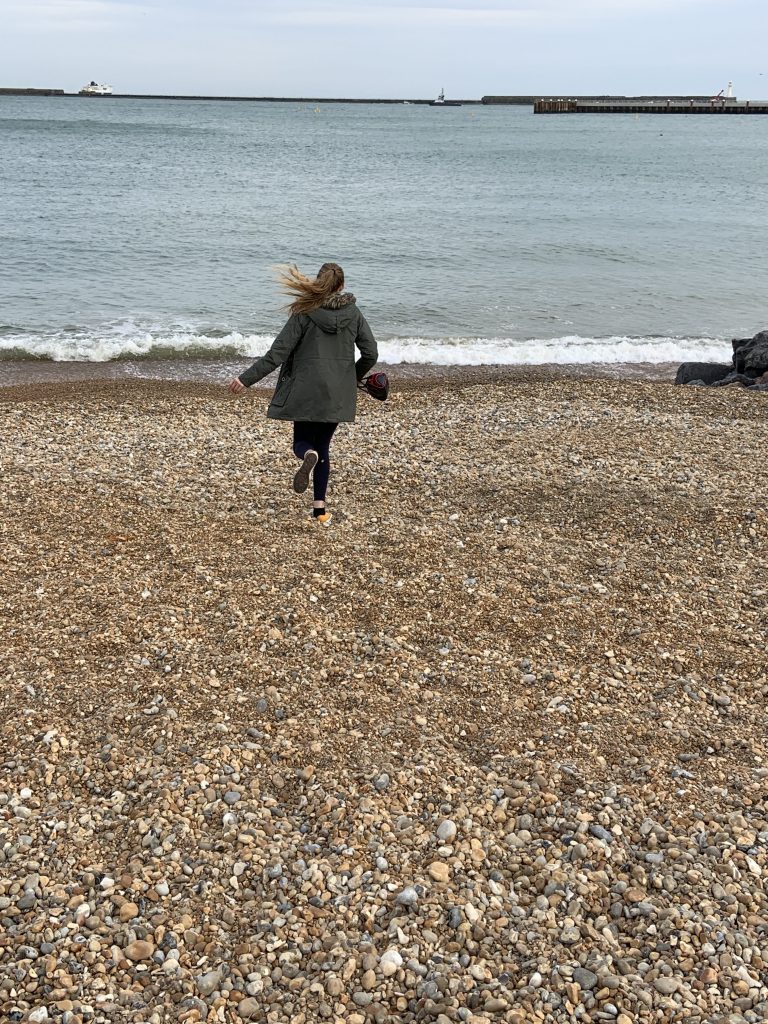 There's then another 5 minute photo opportunity at Dover Castle.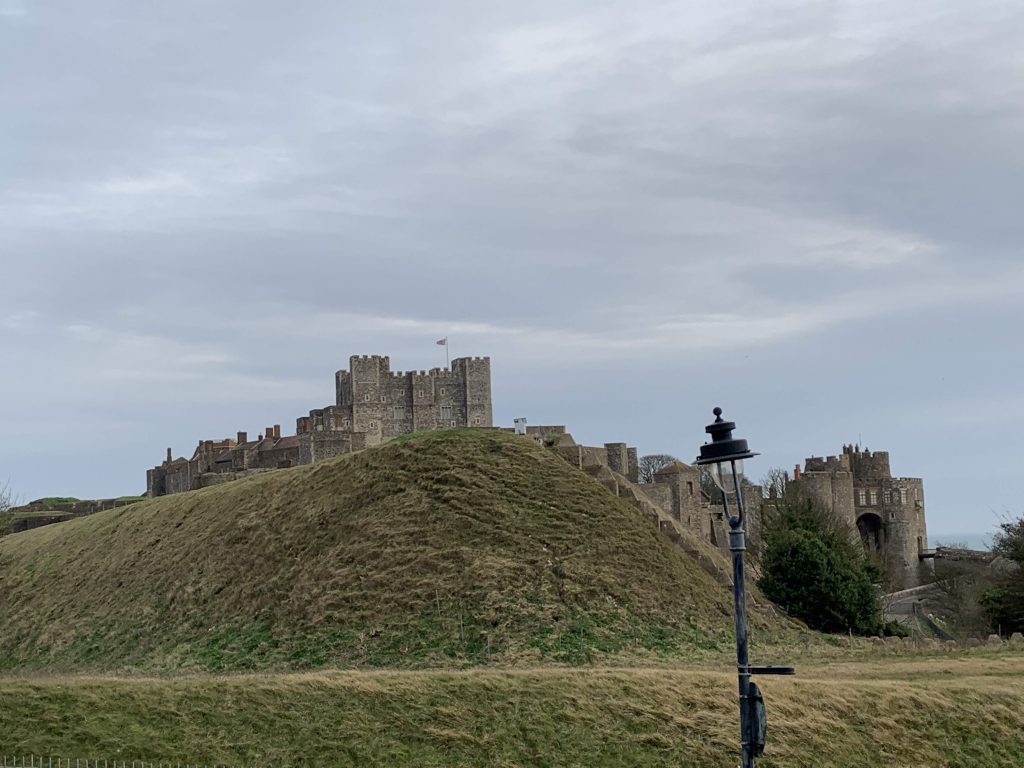 And then it's the 2 hour return journey to London. As we'd all stayed quiet for most of the time on the coach we took the time to chat to friends and new friends before we all settled down to rest.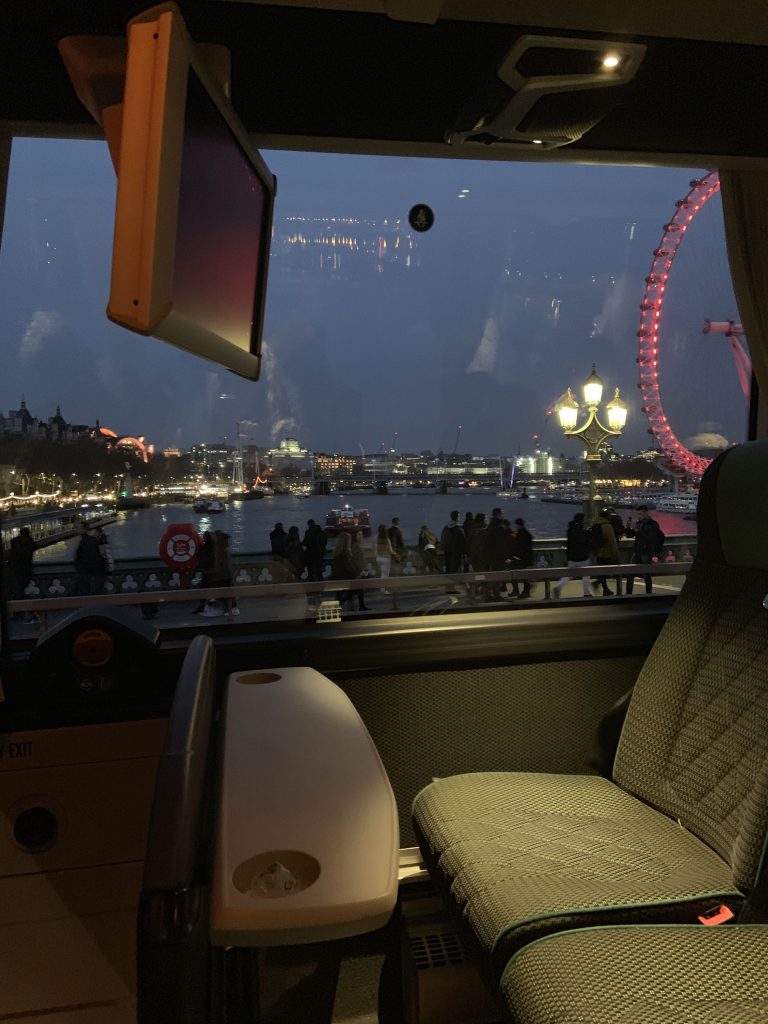 Timing
Let's have a look at how the day is planned.
9am We left London

1.5 hour journey to Leeds Castle

1.5 hours at Leeds Castle
45 minute journey to Canterbury

2hr 15mins in Canterbury (includes 30 minutes for lunch)

20 minute journey to Dover
20 minutes at Dover (plus another 5 minute stop for Dover Castle photos)

2 hours back to London

Arrive in London at 6-7pm
The Guide was very clear at the start that we all needed to keep to the timings given so we could all enjoy our day. That seemed like a fair rule and everyone got back on time from each stop.
Was it as exhausting as I was expecting? Actually no, it wasn't. Some of the passengers were making dinner arrangements on the way back so it wasn't as if we all felt we had to rest for the evening.
Value for Money
At the time of writing, an adult ticket for this tour is £59. That includes the entrance tickets too.
If you had to buy the admission tickets that would have been £26 for Leeds Castle and £12.50 for Canterbury Cathedral. That's a total of £38.50 in admission charges. (Yes, I appreciate group bookings get a different rate but this is the best price comparison.)
That leaves £20.50 for the transport to and from central London. That is exceptional as transport in the UK is not cheap. And there's no way of reaching the three stops in a day by public transport.
And I haven't even mentioned how helpful it is to have a live Guide with you who you can ask questions of in each location.
Disclosure: As is common in the travel industry, the writer was provided with complimentary tour tickets for review purposes. While it has not influenced this review, AboutLondonLaura.com believes in full disclosure of all potential conflicts of interest.