Being a creative and artistic city, London has lots of free public art and free music performances. Sure, you can listen to the licensed buskers at the designated locations on the London Underground (usually at the bottom of escalators or along long corridors) but there are more places to hear great music without spending any money.
Southbank Centre
The Clore Ballroom, inside the Royal Festival Hall, at Southbank Centre often has free events and entertainment during the day and at weekends. Some are aimed at families and some are for the grown-ups.
The 'what's on' list is always extensive here so you can plan to visit for a special performance (I've seen David McAlmont here twice) and also seen choirs, orchestras and so much more. It's a great venue for a relaxed view from the bar or take a seat on the ballroom floor to listen undisturbed.
Nearby at the National Theatre, the free foyer music has been suspended but that suggests it will return, although no date has been offered yet. When it did happen there was live music on Mondays to Fridays at 5.45pm and Saturdays at 1pm and 5.45pm.
Of course, there are usually street performers along the South Bank too for some open-air entertainment.
Address: Belvedere Rd, London SE1 8XX
southbankcentre.co.uk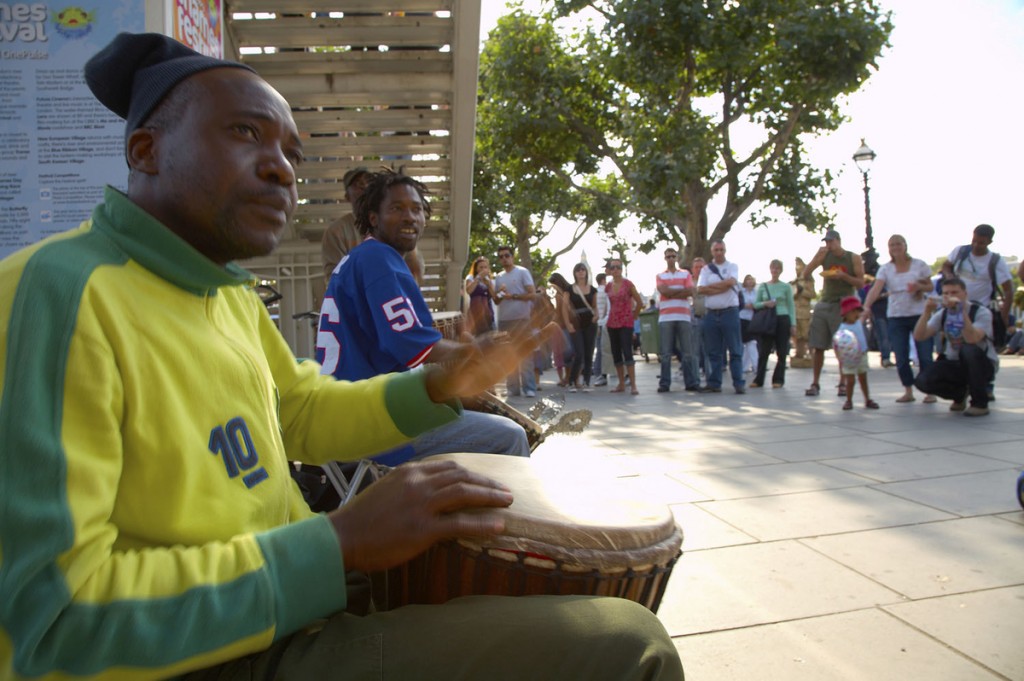 St James's Piccadilly
St. James's Piccadilly was designed and built by Sir Christopher Wren in 1684. Even though St Paul's Cathedral is often considered to be Wren's finest work, St James's Piccadilly is often named as his favourite.
Churches are a great source of free music in London and here there are free Lunchtime Recitals here every Monday, Wednesday and Friday at 1.10pm. The recitals last 50 minutes and all are free to attend although a donation of £3.50 is suggested.
Address: 197 Piccadilly London W1J 9LL
www.sjp.org.uk
Or, if you find yourself in The City, St Olave's has free lunchtime recitals on Wednesdays and Thursdays at 1.05pm. This is another noteworthy venue as it is where the famous 17th century diarist Samuel Pepys is buried.
Address: 8 Hart St, London EC3R 7NB
www.sanctuaryinthecity.net
Kings Place
Kings Place opened in King's Cross in 2008. It has art galleries, music performances, debates,  and more plus dining overlooking the canal basin too.
Kings Place has weekly themes and has free events on that theme, plus on a few Fridays each month, at 6-9pm, the Spitz Jazz Collective perform in the Rotunda Bar & Restaurant. This is completely free and no ticket is required.
Address: 90 York Way, London, N1 9AG
www.kingsplace.co.uk
Royal Opera House
The Royal Opera House has free lunchtime concerts on Mondays at 1pm. Tickets need to be booked in advance and are available up to 9 days before the performance.
Address: Bow Street, Covent Garden, London WC2E 9DD
www.roh.org.uk
Buckingham Palace
You don't need to go inside the palace to hear free music as the Changing of the Guard includes a band. While the paperwork is sorted to sort out for the shift change the band for the new guard play songs to entertain the crowds. It can be rousing military marching music or it can be contemporary classics and film music.
Address: London SW1A 1AA
www.royalcollection.org.uk/visit/buckinghampalace/what-to-see-and-do/changing-the-guard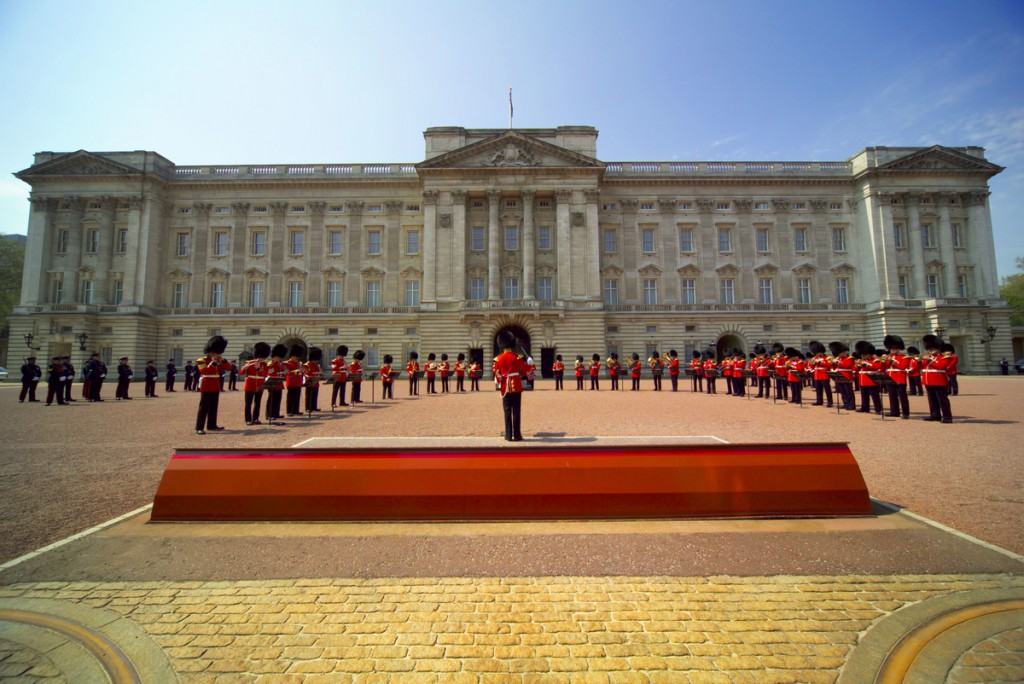 St. Martin-in-the-Fields
This is technically the Queen's parish church as its Trafalgar Square location makes it close to Buckingham Palace.
St Martin-in-the-Fields has one of the longest running free lunchtime concert programmes. You don't need a ticket and can just turn up to see classical music performed by emerging talent.
Address: Trafalgar Square, London WC2N 4JJ
www.stmartin-in-the-fields.org
Royal Academy of Music
There are free concerts by the students at the Royal Academy of Music. Chamber groups and solo performers are on Tuesdays and Thursdays at 1.05pm. You don't need to book in advance and can just turn up on the day. And on Fridays the lunchtime concerts feature symphonic repertoire and other ensembles but there is now a charge for these.
Address: Marylebone Road, London NW1 5HT
www.ram.ac.uk
Royal College of Music
The Royal College of Music also has free concerts but you do need to book a ticket. Concerts on offer are by students and professors.
Address: Prince Consort Road, London SW7 2BS
www.rcm.ac.uk
Poppie's Fish and Chips Camden
The Camden branch of this 50s styled diner not only serves the best fish and chips in town but also has free live music on Friday and Saturday nights.
Address: 30 Hawley Crescent, London NW1 8NP
poppiesfishandchips.co.uk
St Luke's
The London Symphony Orchestra plays inside the atmospheric St Luke's church. Most Fridays they offer a free classical concert at 12.30pm. No booking is required.
Address: 161 Old St, London EC1V 9NG
lso.co.uk/lso-st-lukes
Covent Garden Market
Away from the performers on the cobbles outside St Paul's Church, head into the covered market and there are usually singers and musical performances near to the Crusting Pipe wine bar and restaurant. I've heard some beautiful opera here and seen some fun violinists too. You can watch from above as the performers are on the lower level.
Address: Henrietta St, London WC2E 8RF
www.coventgardenlondonuk.com