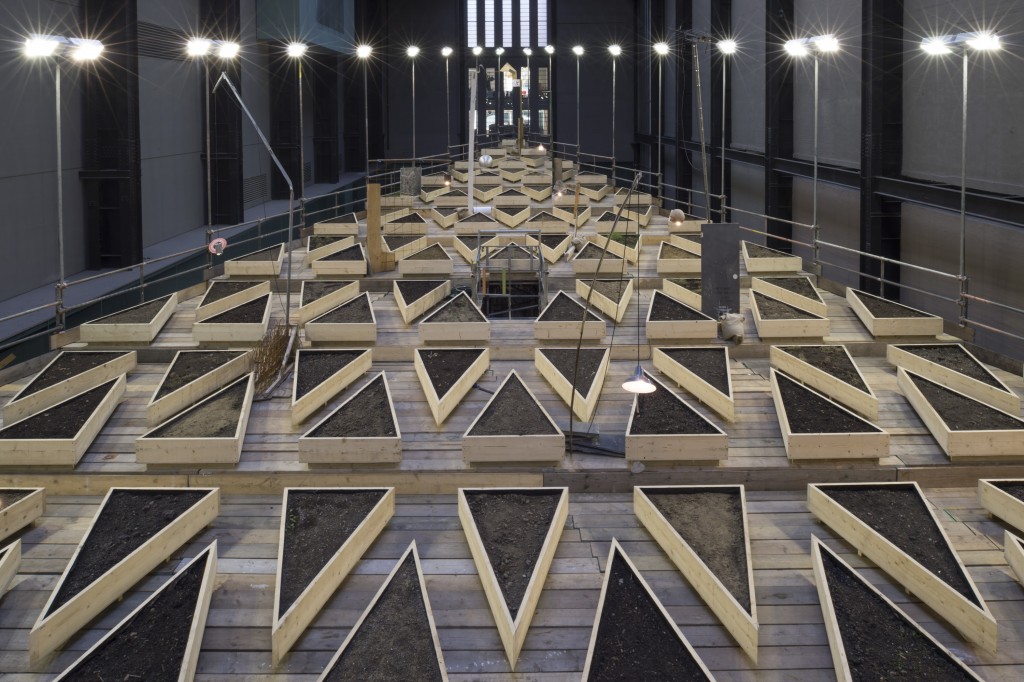 This is the latest Turbine Hall installation at Tate Modern that's now open to the public. It's called "Empty Lot" and is by Mexican artist Abraham Cruzvillegas.
We're told "Empty Lot is a large new sculpture provoking questions about the city and nature, as well as wider ideas of chance, change, and hope."
I saw this being constructed a month ago and it was clear a lot of soil was going to be involved.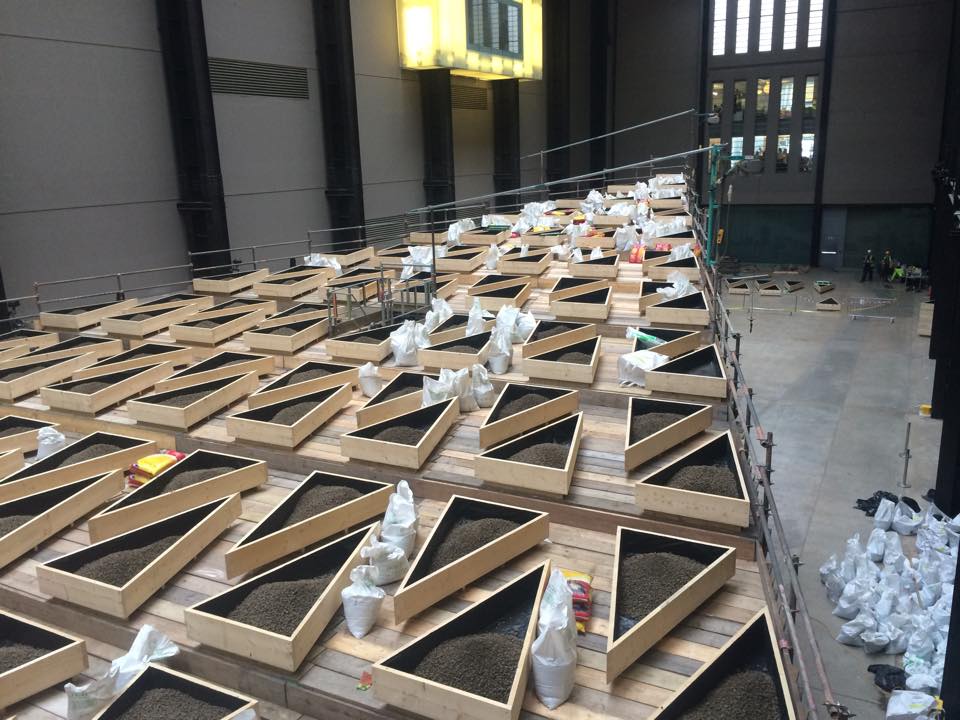 A mass of scaffolding holds up two triangular platforms so you can walk underneath as well as view from the Turbine Hall bridge. There are 240 wooden planters and these have been filled with over 23 tonnes of soil collected from parks and gardens all across London from Peckham Rye to Regent's Park.
While the soil doesn't obviously come with plants (they didn't grab loads of bulbs too or anything like that) and no seeds have been added we all know things will grow.
Abraham Cruzvillegas has also made some lampposts using materials found in skips and building sites around Tate.
The Hyundai Commission: Abraham Cruzvillegas – Empty Lot will remain until 3 April 2016.
Comments so far have included "It looks like a cool allotment" and "Hmm, I'm not sure" but what do you think?