When I last visited the London Aquarium I was't impressed. It was the crowds, the lack of information and staff to speak to, plus the poor value for money that really bothered me.
SEA LIFE London Aquarium was great at taking my feedback and I was pleased to be invited back to see the expanded Penguin Point zone – the home of their ten Gentoo penguins.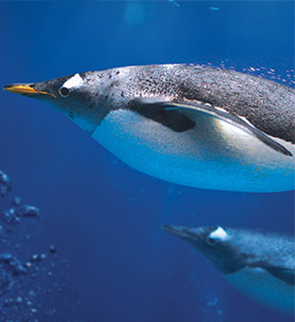 Penguin Point
My complaint about this area had been that while it was an amazing opportunity to see the penguins, both in the water and above, the view was always blocked down low (the underwater view) by toddlers, and above by a barrier of their parents.
The new Antarctic-themed Penguin Point is much larger with two pools and lots of landing areas for the birds. The area is also lighter and brighter than other zones in the Aquarium so visitors can watch them more easily. The viewing space has been expanded and there's even one of those glass domes where you can pop your head up inside their enclosure to get closer.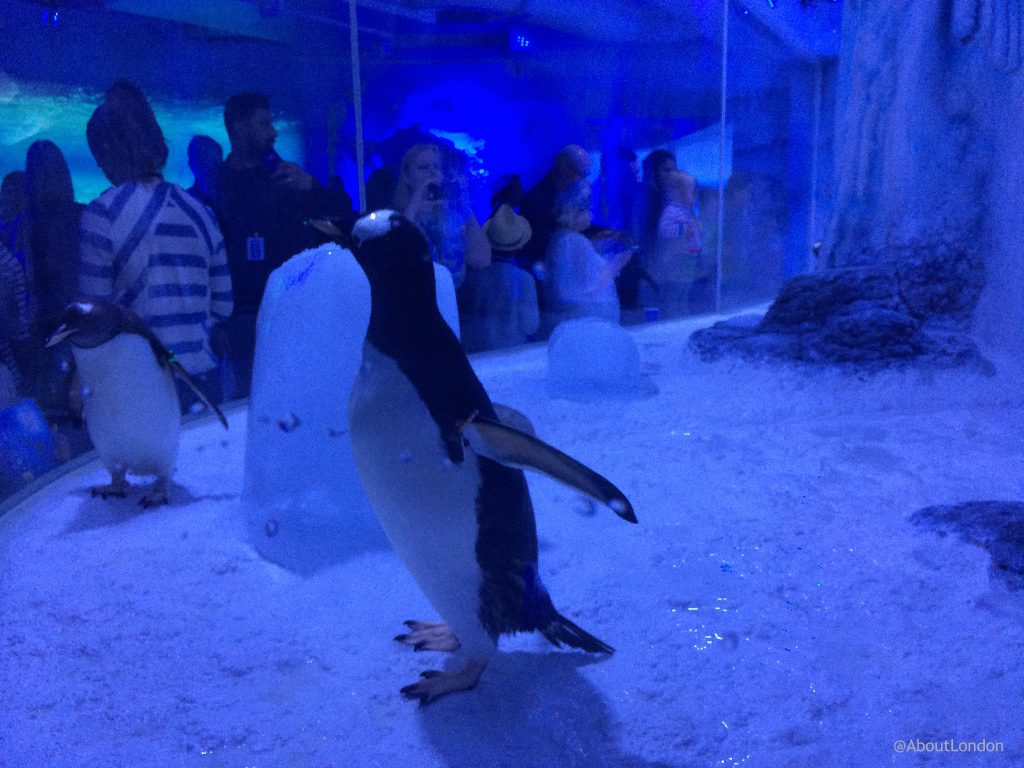 Through Penguin Point, SEA LIFE London Aquarium is supporting the efforts of the charity Falklands Conservation who work in partnership with the local and international community to conserve the Falkland Islands' natural environment which is home to the largest population of Gentoo penguins on Earth.
Sunday Morning
To do a good comparison with my last visit (when I felt it was too crowded) we visited on a Sunday morning at the start of the school holidays.
The first tanks visitors reach are still hard to see as we all arrived excited to see the fishes but by the 'Ray Lagoon' we were able to find a member of staff to explain more about them to us. All of my group felt this really enhanced their visit and we all came away with new facts about the sea creatures we saw in the Aquarium.
At the 'Rock Pool' – where you can touch starfish – we, again, had a good chat with staff who explained how the starfish only do a couple of hours in the rock pool and then go to rest and others are brought out. We learned they have eyes on the end of each tentacle and that they can grow a whole new tentacle, if needed.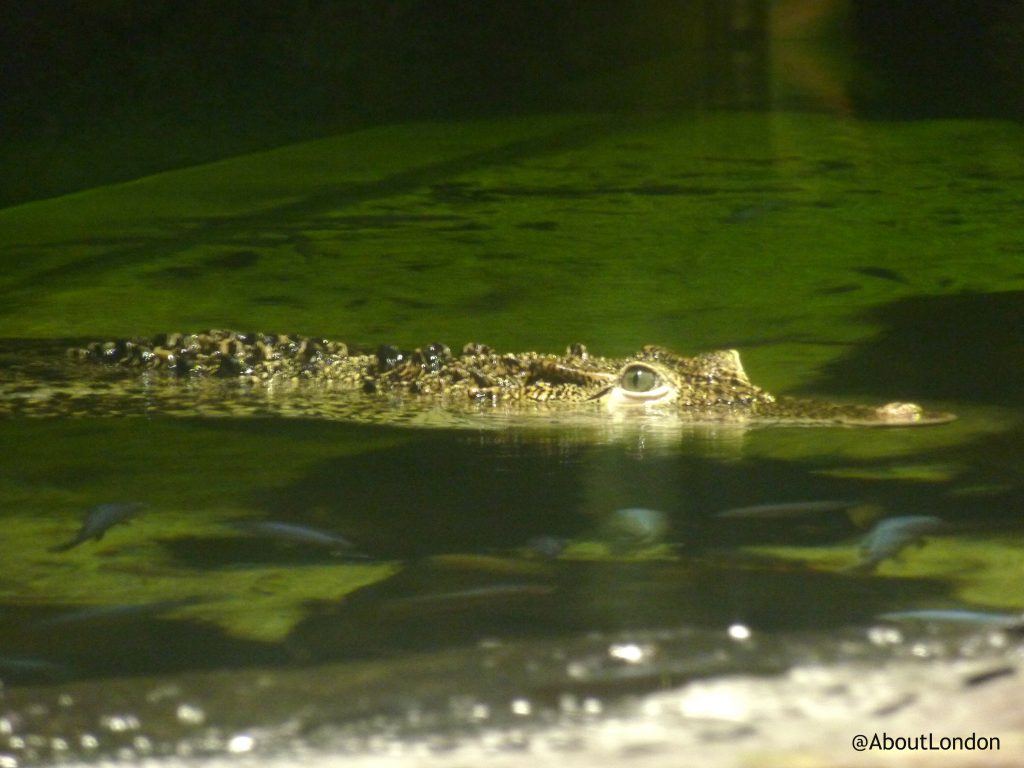 We spent time looking at the tank information panels to try and gain more facts as talking to staff enthused us to know more. We did meet one more member of staff who helped us spot some camouflaged frogs in the Rainforest Zone and I wish there had been more staff inside the Aquarium as it really helped.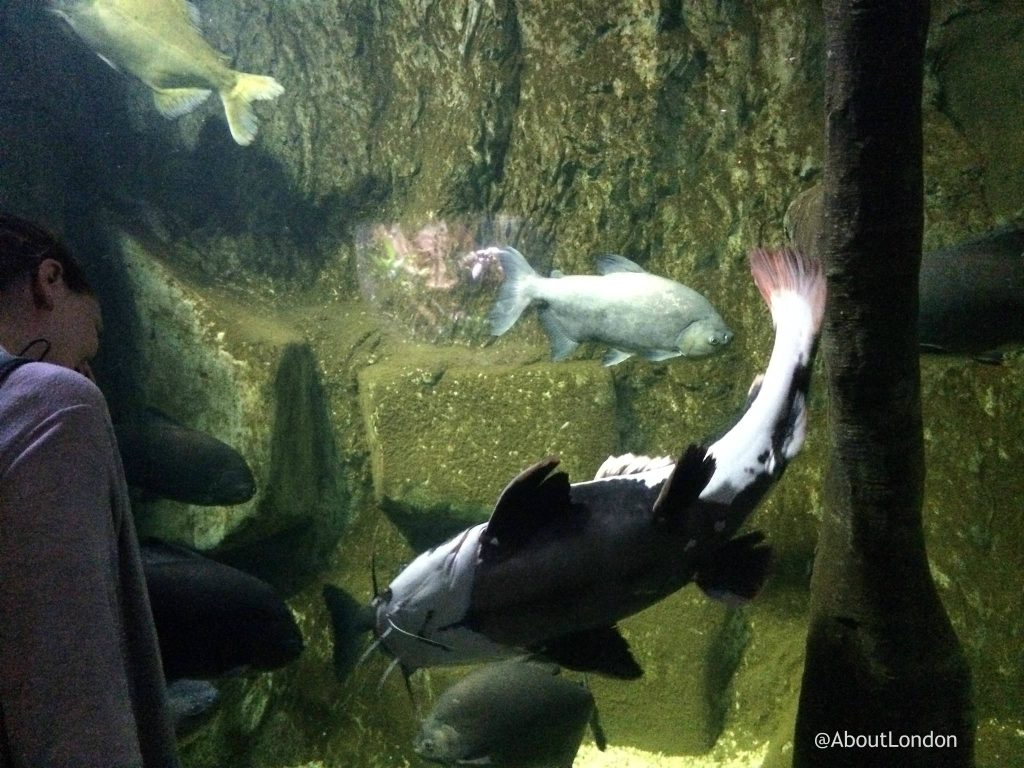 Augmented Reality
I'm lucky to have visited the Aquarium quite a few times and it's always good to see the changes. As well as the new penguin home there's Frozen Planet: Face to Face which opened in March 2016. This is an augmented reality experience based around the epic BBC natural history series. You get to encounter a polar bear and her cubs and killer whales too!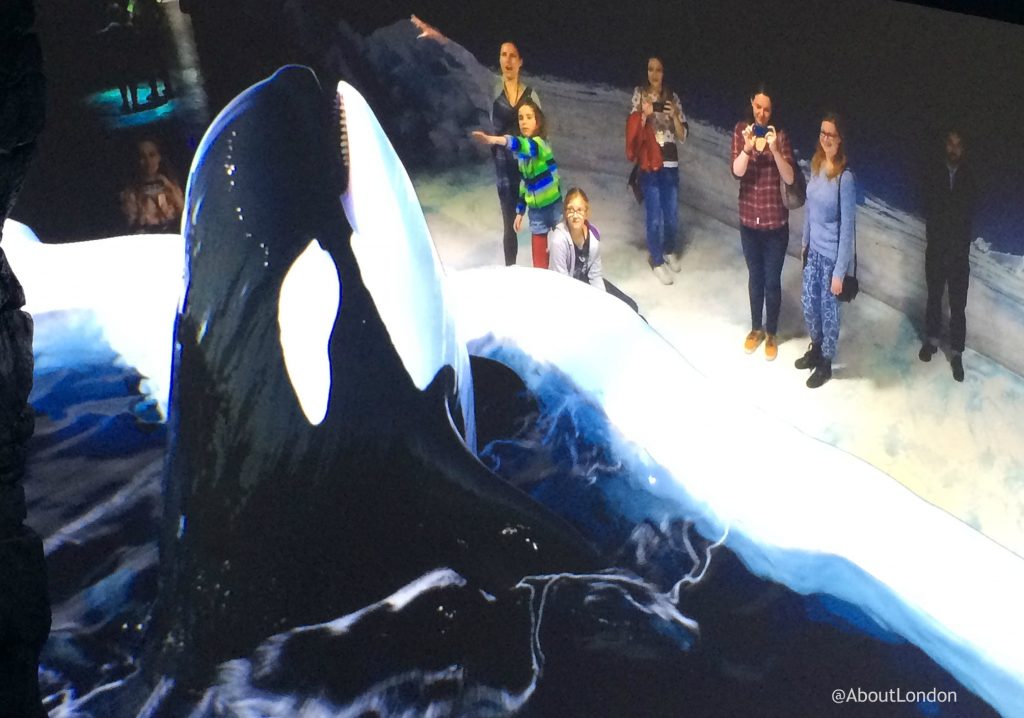 This is right at the end of your visit and we noticed many walking past as they didn't realise what was happening. We stayed for ages 'stroking' the polar bears and trying to 'touch' the killer whale when it rose out of the water.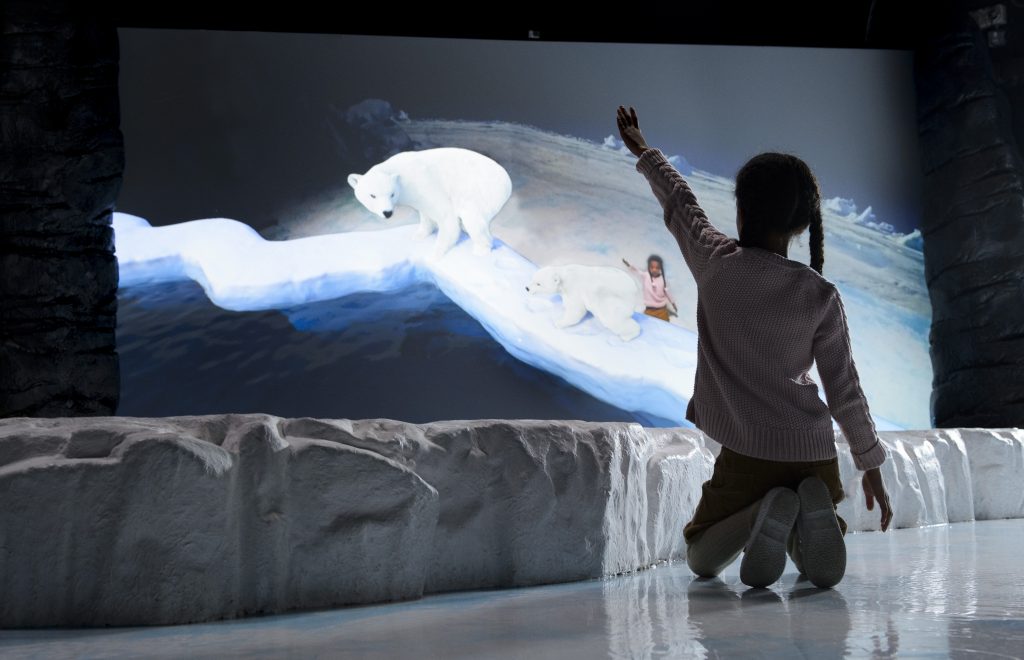 Improved
I felt the SEA LIFE London Aquarium has improved since my last visit. The timed ticket system is working well as the crowds were more manageable and we were able to see most tanks.
I would still love to see more of their knowledgeable staff within the Aquarium for visitors to speak to but there are regular talks throughout the day so check the schedule when you arrive.
There's no time limit on how long you can stay so try not to feel rushed. We stayed for 1.5 hours and we didn't see everything so you could stay longer. There are around 6000 colourful aquatic inhabitants in the Aquarium representing over 600 species in 65 immersive displays. That's a lot to see!
The first hour in the morning and the last couple of hours of each day are less busy and tickets are cheaper if you can arrive at these times. It's also best value to book online in advance so plan your visit well.
Official Website: visitsealife.com/london