The London Brass Rubbing Centre is in the crypt of St. Martin-in-the-Fields church on Trafalgar Square. You simply choose a design and then spend time creating an artwork to take home.
And you get an exclusive reader discount if you read on!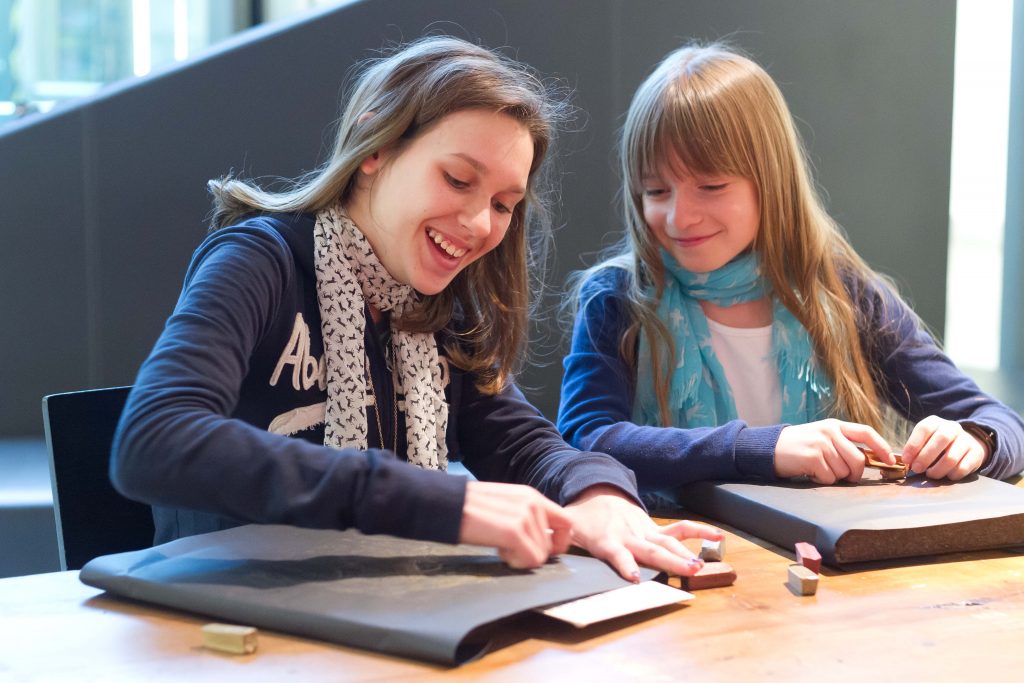 What is Brass Rubbing?
In Victorian times church visitors often liked to take home a record of the brass monuments on burial places by laying over a piece of paper and rubbing a waxy crayon on top to get the outline.
Over time this rubbing could damage the brasses so the London Brass Rubbing Centre have put together over 100 replica brasses from churches and cathedrals across the UK so we can enjoy this pastime while sitting at a table and not crawling on the floor.
The designs include medieval knights in armour, fire-breathing dragons, Tudor characters as well St George and William Shakespeare. All are mounted on wooden blocks so can be moved and there are tables for you to sit at so it's a civilised pastime. And don't forget the Café in the Crypt is beside the London Brass Rubbing Centre so you can bring your cuppa through to the reserved tables for those doing brass rubbing (no pre-booking needed.)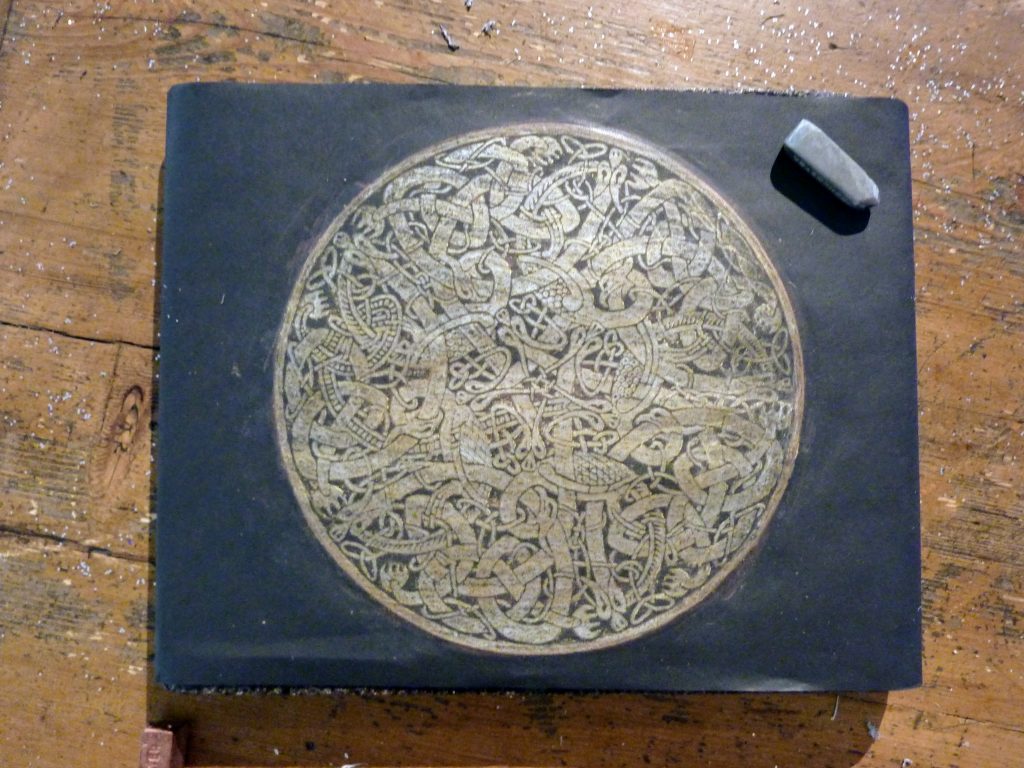 How it Works
There's a corridor of designs to choose from, all individually priced (from just £4.50).
Once you have made your selection you take it to the desk (they are not as heavy as they look) and staff secure paper over the top (there's black or white available but most people choose black). You then choose a colour of metallic wax and staff then demonstrate the techniques to follow to get the best result.
The gist it to go around the outline and then rub with your chosen colour crayon in the same direction to get a nice sheen. We got tips on how to remove our mistakes and then we were free to take our time and create a masterpiece.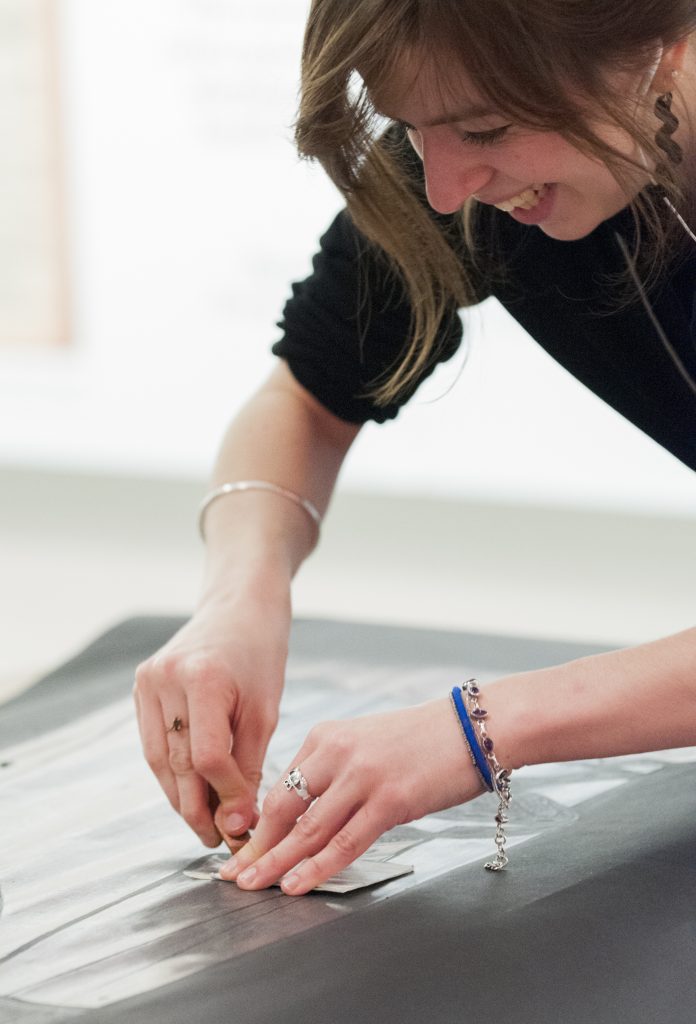 All Ages
I tried brass rubbing with my twelve year old daughter. I had brought her here before but it was so long ago she couldn't remember.
Don't think this is a children's activity as I saw plenty of adults doing brass rubbing on their own or with friends. I saw family groups all giving it a go and it was clear this was a fun way to spend an hour whatever your age.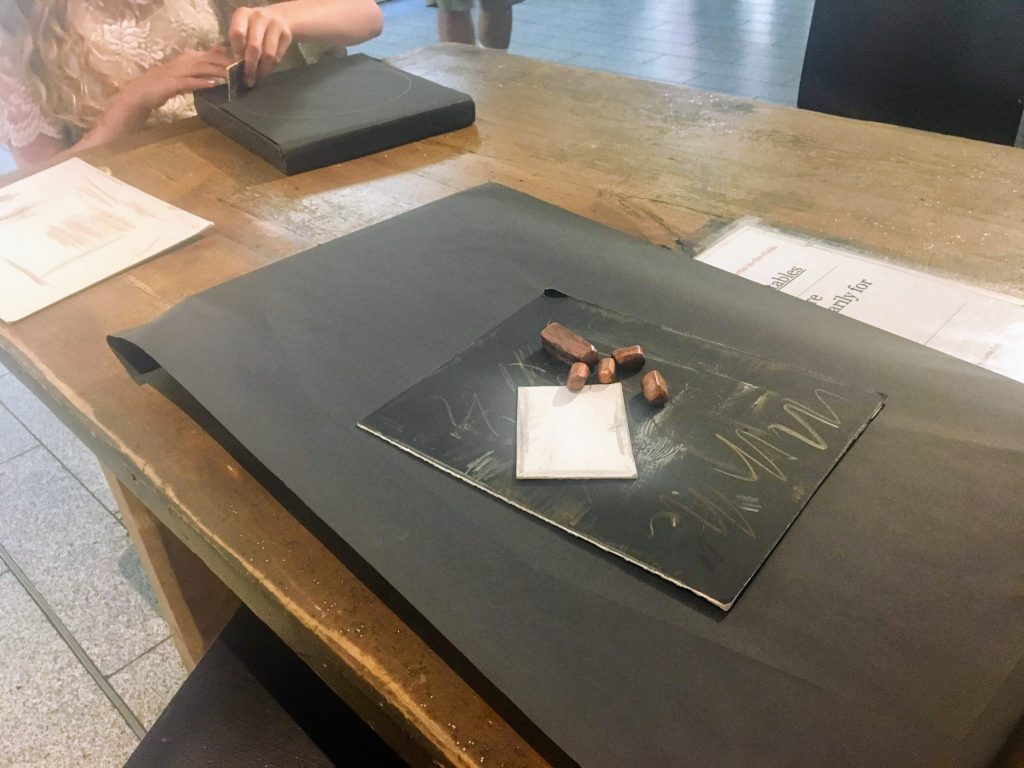 Sociable
It's a great way to start a conversation as we went to see what the table next to us had chosen and others visiting the cafe came over to see how we were getting on.
No Rush
It's a peaceful environment and brass rubbing is calming so this can be a good choice if you've already packed in lots of sightseeing. It takes around an hour to get a basic brass rubbing completed but you could stay much longer if you are working on a larger design.
It's a lovely 'rainy day' activity and is very affordable.
Luxury Afternoon Tea
I've also enjoyed afternoon tea at Café in the Crypt and would recommend booking ahead and combining the two activities. Readers can get a free glass of prosecco. Read my review and find out how to get the free bubbly.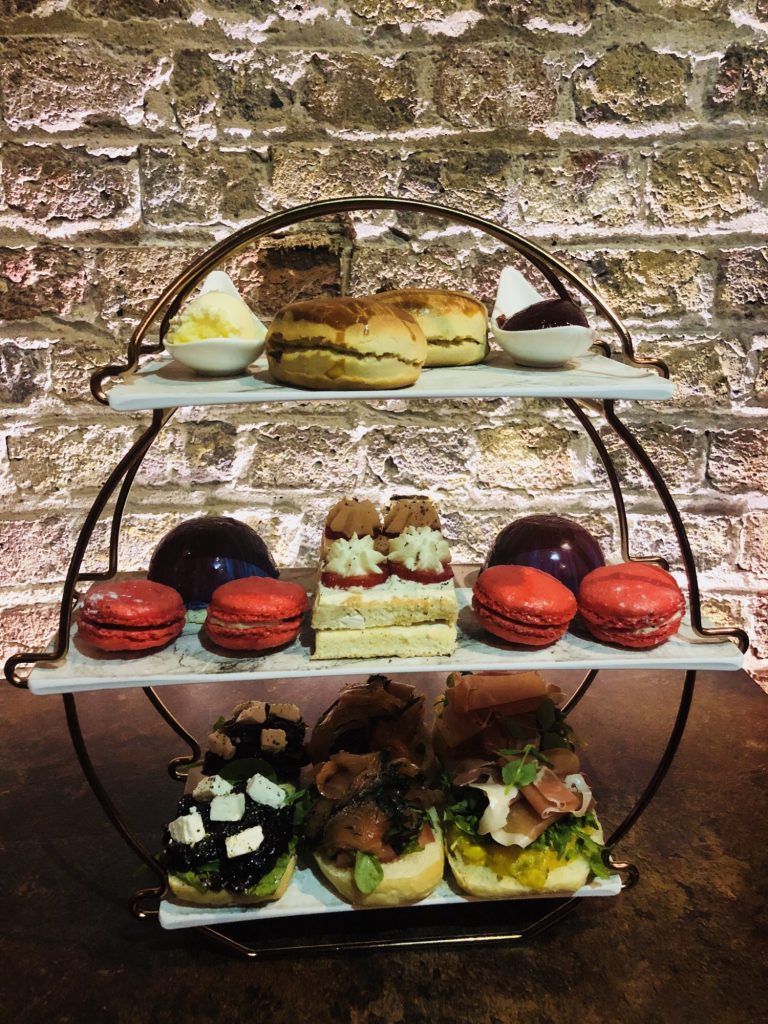 London Brass Rubbing Centre
Address: London Brass Rubbing Centre (The Crypt), St Martin-in-the-Fields, Trafalgar Square, London WC2N 4JH
Telephone: 020 7930 9306
Opening Hours: Mon-Wed: 10am-6pm, Thurs-Sat: 10am-7.45pm, Sun: 11am-5pm
Official Website: www.stmartin-in-the-fields.org/visit/things-to-see-and-do
Disclaimer: As is common in the travel industry, the writer was provided with a complimentary visit for review purposes. While it has not influenced this review, AboutLondonLaura.com believes in full disclosure of all potential conflicts of interest.