London Uncovered is the second London book of photographs by Peter Dazeley and looks at 'Sixty Unusual Places to Explore' from pubs and shops to museums and churches.
Have you dined at The Ivy? Or seen a bingo hall in Tooting with a Venetian Gothic interior? No-one is stopping us from going to these places but there is every chance you've still not seen inside.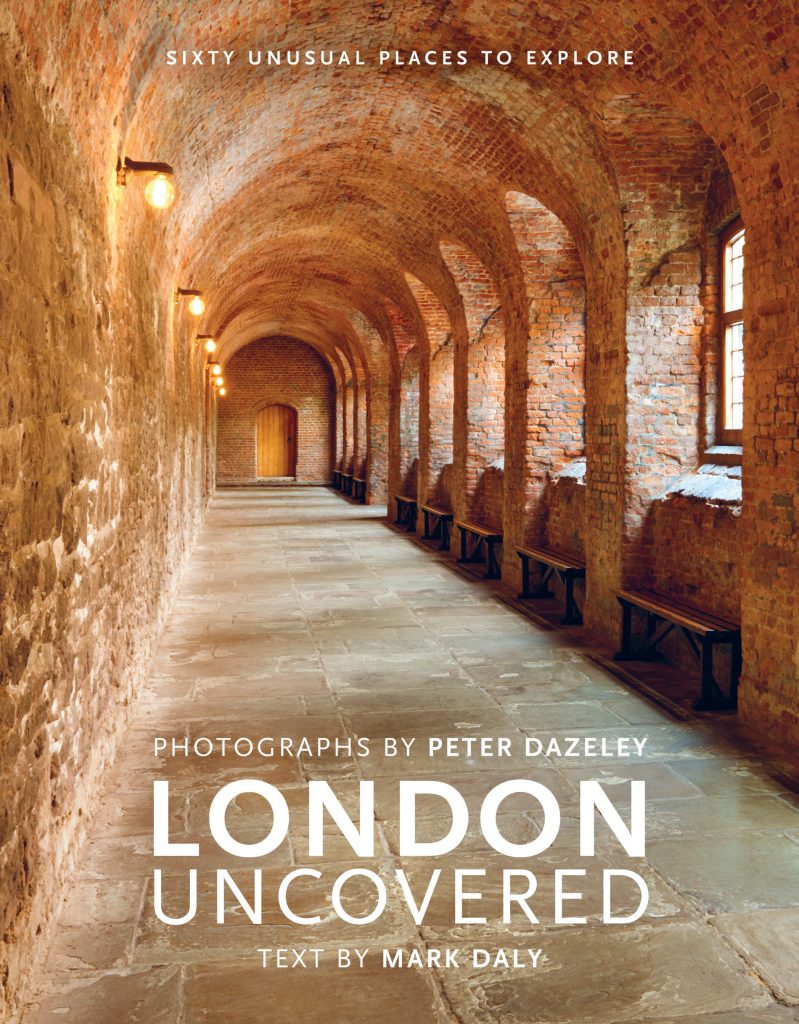 A Sequel
'Uncovered' doesn't mean hidden areas; it means places you may well know of but have never looked at in detail.
London Uncovered follows on from Unseen London (published in 2014 and revised in 2017) with the photographer addressing reader frustration at not being able to visit all of the locations featured. Which is what gave him the idea to produce this book of London's lesser-known places that we could all visit for ourselves.
And so this sequel was published in 2016. (I have also reviewed London Theatres, published in 2017.) Each is the same heavyweight size and a joy to flick through or study in-depth.
Words and Pictures
As with his others, what sets this book apart from other publications about 'unusual places in London' are Peter Dazeley's outstanding photographs. The photos are, once again, better than being there (although I would still say it offers wonderful encouragement to visit these places).
Real highlights are the images of St Pancras Renaissance Hotel in the introduction and back cover, and the Arab Hall at Leighton House Museum where his skill for making small places seem larger is impressive.
But it's not just a book to flick through as the information by Mark Daly on each location is well-researched and fascinating too.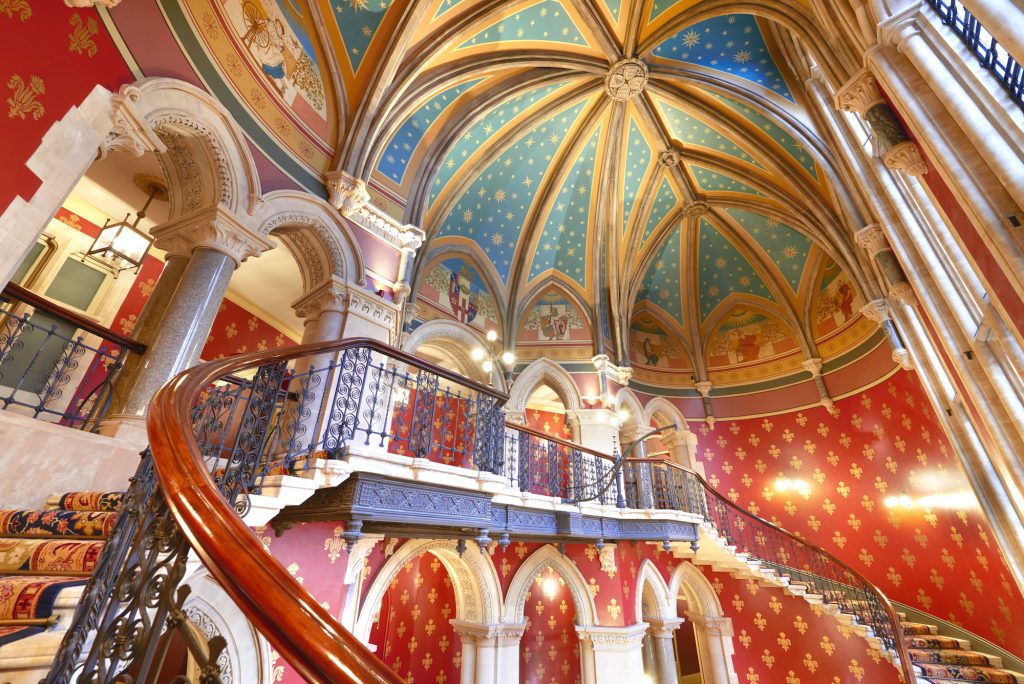 Open House
In the introduction, the author, quite rightly, points out that Open House London is one of the best opportunities to see these places in more detail. It's an annual event that usually takes place on the third weekend in September.
For example, I've visited St Mary-le-Bow church a few times (the crypt cafe is good) but I have never seen the Bow bells. Yes, those that define a Cockney. And that's the kind of extra you'll see on Open House weekend.
Quirky Facts
At John Lobb Ltd "shoes can cost £4,000 but it is acknowledged as representing the pinnacle of the shoemaker's art". The photos here don't just show us a shop but shoe production in the workshop, and even the wooden lasts for customers such as Frank Sinatra and Lady Diana Spencer (Princess Diana).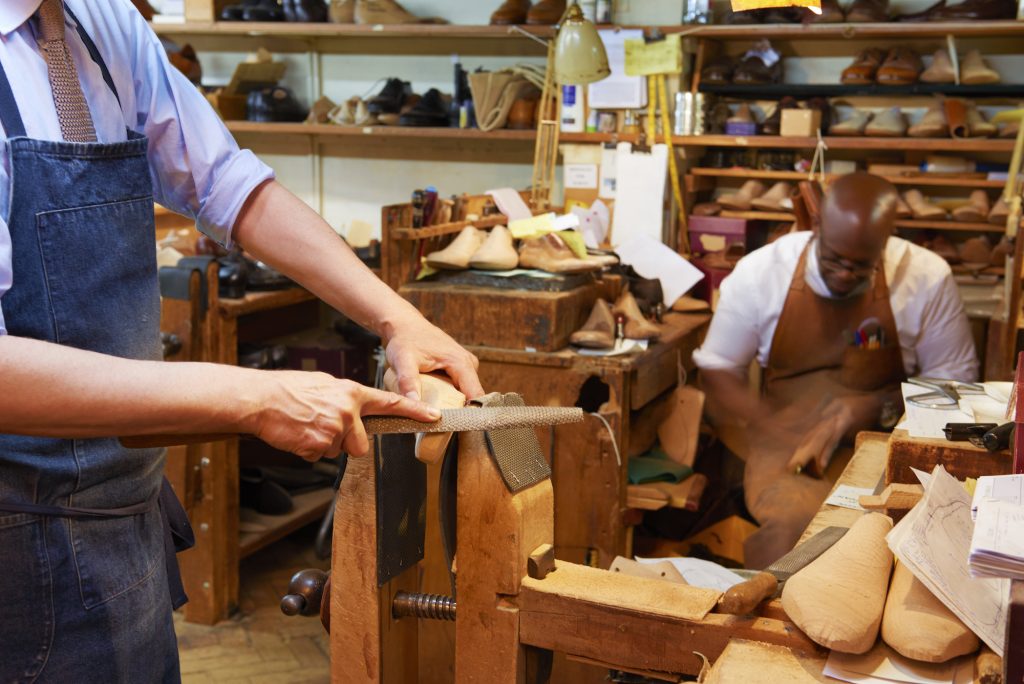 And at Steinway & Sons [pianos] the insight includes the fact that "the action for a single key is made up of more than fifty parts".
The Norfolk Cloisters at The Charterhouse features on the book cover and ends with the "persistent claim" that the football off-side rule originated here.
And, as well as the fun stuff, the book also includes excellent contact information for each place too.
Categories
Charles Dickens Museum and Two Temple Place are in the Historical Homes section, and L.Cornelissen & Son art supplies is in Remarkable Shops. And so it should be as it is more like an apothecary you would expect to find on Diagon Alley in a Harry Potter tale. Where else still sells "traditional quills made from goose and turkey feathers, cut by hand and cured in hot sand"?
Food and Drink has The Blackfriar pub (which is a hidden gem). I knew the 'lost' River Fleet ran nearby but didn't know you can still see fragments of stonework from the lost abbey of Blackfriars in the area.
In the same vein, I knew Berry Bros & Rudd in St James still has its large original scales (big enough to weigh a person) but I didn't know that Napoleon's nephew's truncheon hangs outside the Napoleon Cellar.
In Places of Entertainment, the Rivoli Ballroom looks incredible. "Illumination is by Chinese lanterns, French chandeliers, glitterballs, candelabra and scallop sconce uplighters."
Science and Education has a fascinating photo of Alexander Fleming's Laboratory Museum. Yet, while it looks authentic, it's actually a 1990s recreation. This is definitely one of those times when the book wins out over an actual visit as 1. Photography is not allowed for paying visitors, 2. Visitors are escorted throughout which must certainly make for an uncomfortable visit, and 3. There's really not much to see when you get there. After reading about Ian's recent visit I definitely won't be rushing to go. I'll be admiring Mr Dazeley's photograph instead.
Other categories include Places of Worship, The Inns of Court and Unusual Museums.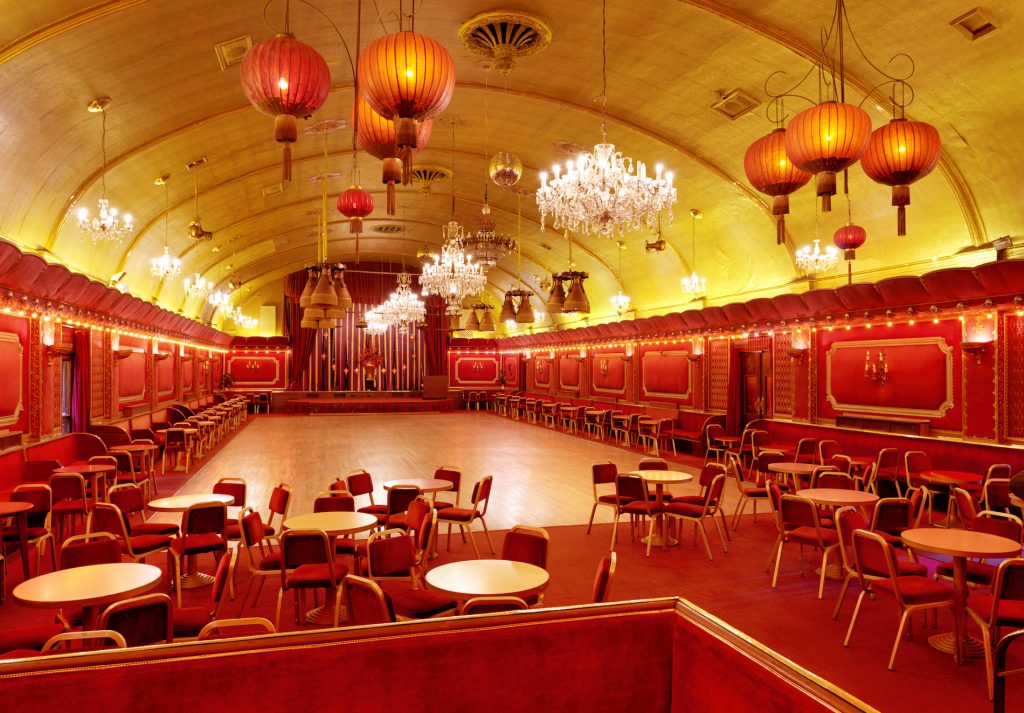 Inspiration
Of the sixty places featured in the book, I haven't been to them all.
I'm pleased the very wonderful Ragged School Museum is included as it really is one of my favourite places in London. The Musical Museum in Brentford though remains off my radar.
But I have been to Strawberry Hill House since reading about it here. (I've written about Strawberry Hill House for Londontopia magazine, issue 2.)
Conclusion
As with Peter Dazeley's other London books, this is a wonderfully useful coffee table book. You could just admire the photographs but if you did that you would miss out on discovering so much more. And I'd be surprised if this book didn't add at least one place to your London 'must visit soon' list.
The book is available from Amazon and all good bookshops.
Disclaimer: As is common in the travel industry, the writer was provided with a review copy for review purposes. While it has not influenced this review, AboutLondonLaura.com believes in full disclosure of all potential conflicts of interest.