The Lord Mayor's Show is an annual event in November that, for some reason, I'd never attended before. I was even given the chance to be in the Parade a few years ago and turned it down. Yeah, that was daft as it is truly wonderful. Today, I've changed my mind about this London tradition and will be going every year from now on.
HISTORY
The first Lord Mayor's Show was in 1215. Today it's about history and tradition as well as recognising what The City of London is today.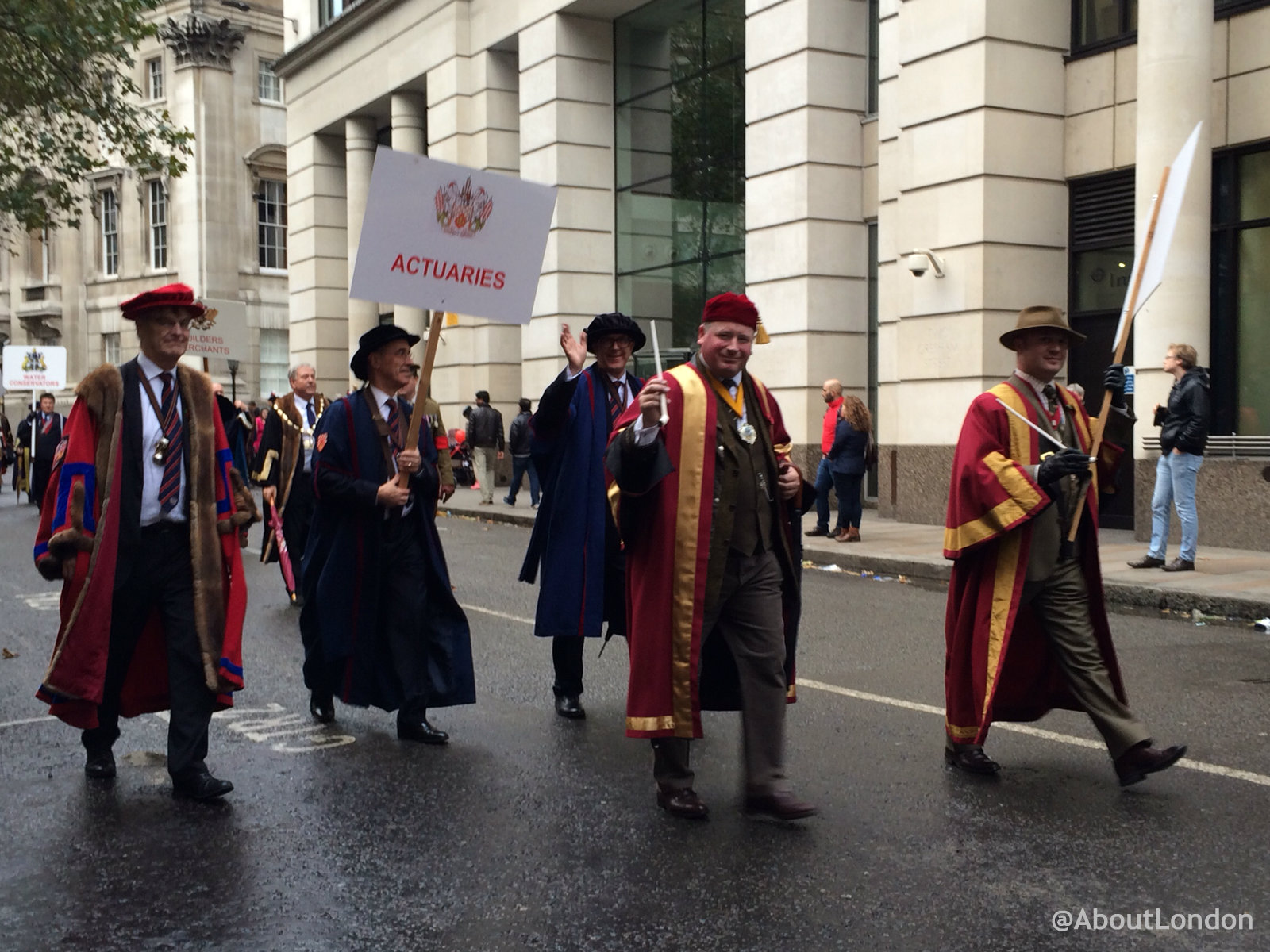 TIMING
The Parade is the biggest part of the day. It is about three miles long and takes about an hour to pass you if you stay in one place to watch. It has a different route on the way back.
10.45am: Lord Mayor travels from Guildhall to Mansion House
11am: Procession leaves Mansion House
12.40pm: Lord Mayor arrives at the Royal Courts of Justice
1.15pm: Procession sets off from Victoria Embankment (near Temple)
2.40pm: Lord Mayor arrives back at Mansion House
5.15-5.30pm: Fireworks (from a barge on The Thames between Blackfriar's Bridge and Waterloo Bridge)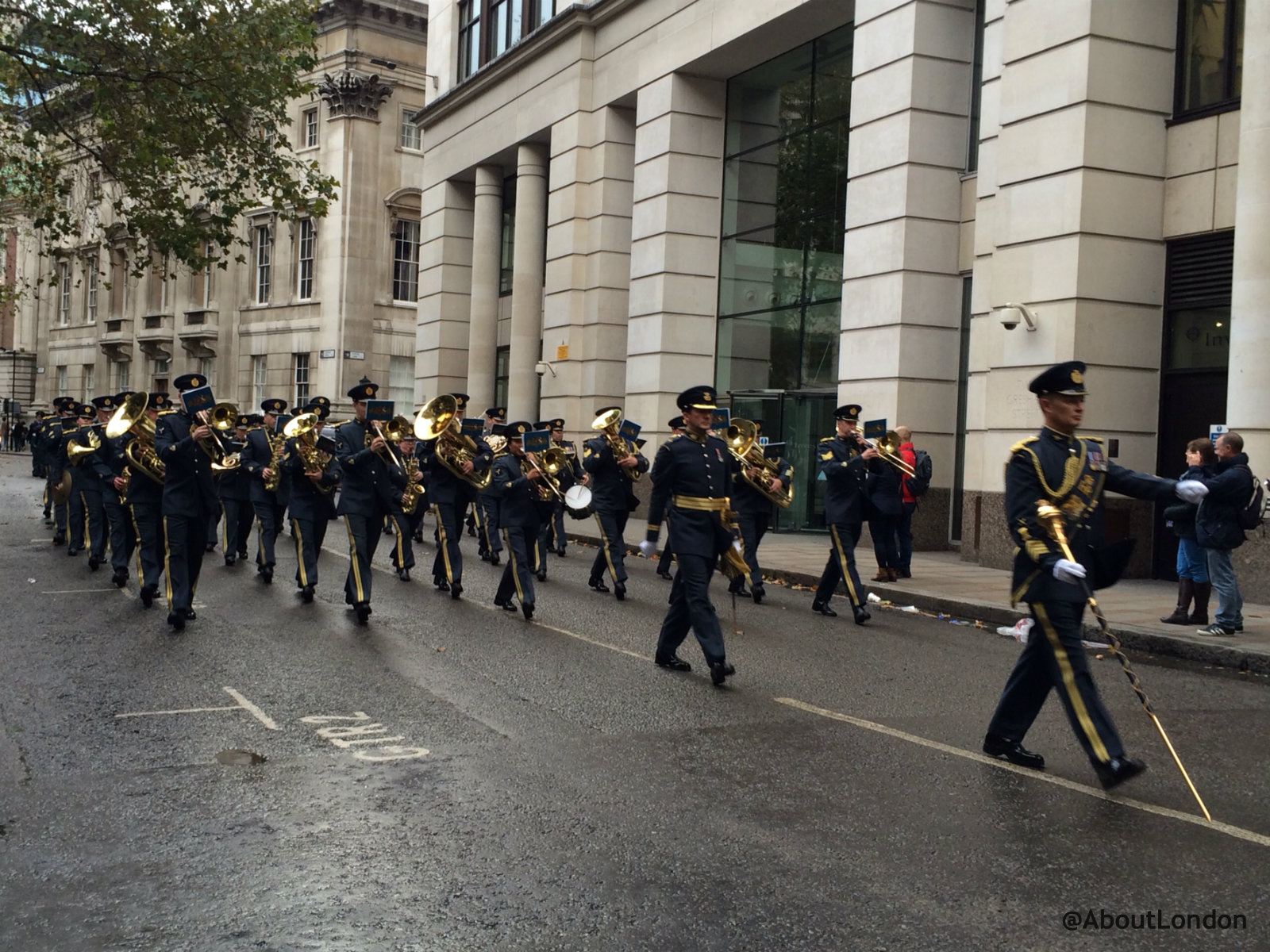 MY BEST TIPS
I took my daughter so didn't want to be stuck in big crowds but what's great about this Parade is that there were sections where it was 10 people deep and around the corner we could stand at the front. Plus, behind those deep crowds there was actually no problem walking around so you could almost visit The City and avoid the event which surprised me.
I also thought TfL might shut some of the tube stations along the route if it got too crowded in the area so we went to Barbican tube station which is about a 10-15 minute walk away from St Paul's Cathedral. It turned out St Paul's station was open all day but by going to Barbican we got to see the back of the Parade with absolutely no crowds. We chatted to some of the marching bands and then walked down to the Museum of London roundabout.
The high walkways to the Museum were great viewing spots so I'd recommend going there at 10am and seeing the Museum for a while and then watch the Parade from around 11am. We walked through at around 11-11.30am and saw loads.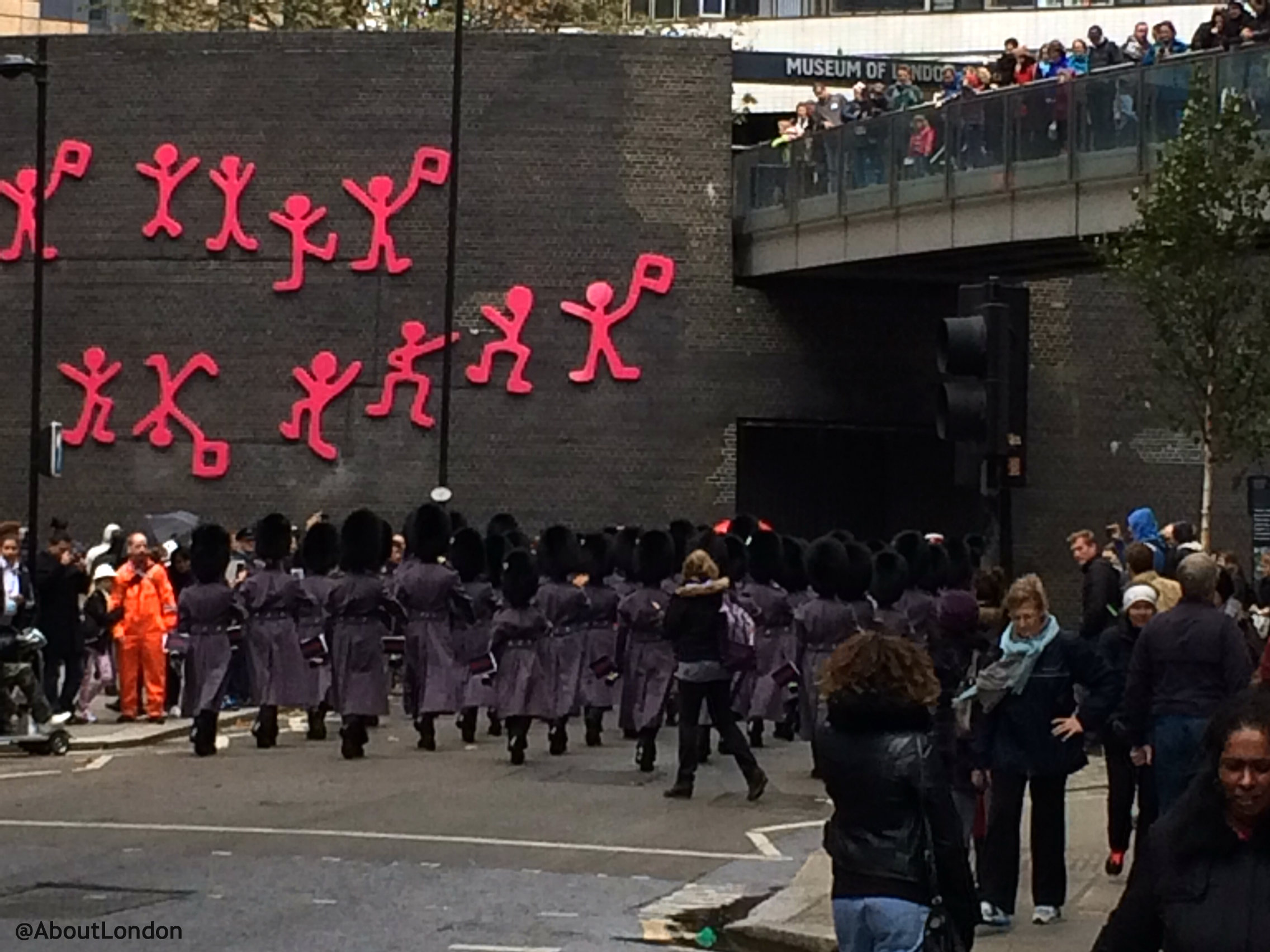 Next, walk up to St Paul's Cathedral (the Parade turns down Gresham Street) and you can watch the Parade on the cathedral steps and then go inside and explore as it's free admission – just for this day. We looked around for half an hour or so and then took a seat under the dome for the 1pm Peter and the Wolf performance. We saw Alistair McGowan narrating the story (apparently the Grandfather sounds like Doctor Who/Peter Capaldi) accompanied by the cathedral organ and a percussionist. And, yes, it was magical.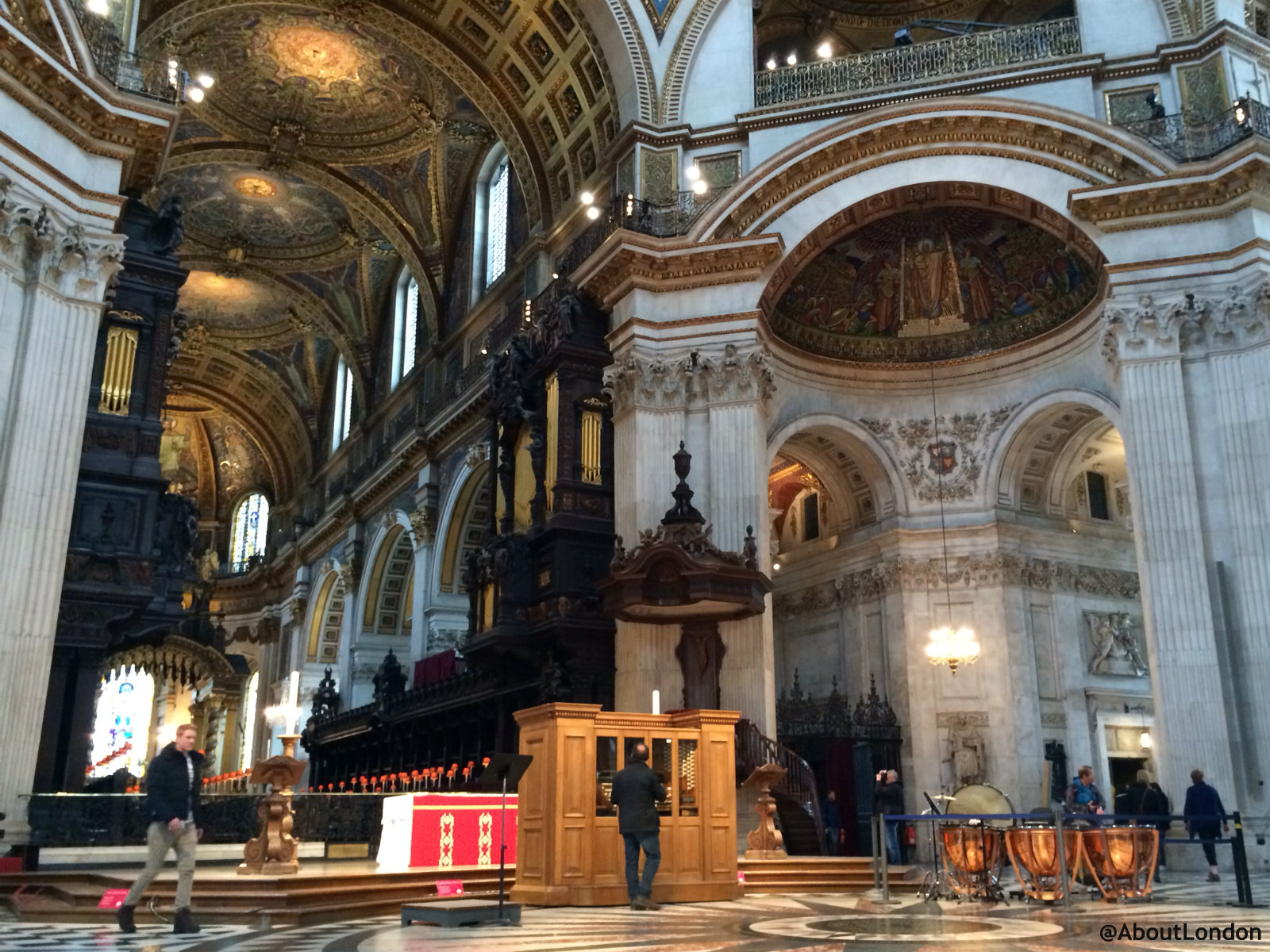 After the performance, at about 1.30pm, head back outside and walk towards the Museum of London. Stop at Gresham Street (on the right) as the Parade will come down this street and turn either left or right (towards their parking spot to end).
Now, this was the perfect viewing spot as there was no-one there! Seriously, we watched for a good 10 minutes before others stopped to join us waving.
You do need to be prepared to wave and smile to every float and sometimes you'll be rewarded with sweets but you'll always get a smile.
We watched for an hour and had so much fun! Those in the Parade were not willing to show they were getting tired and still made sure everyone watching was having a good time.
There are lots of charity floats in the Parade so I was surprised at the lack of collecting money as we'd brought lots of coins ready to give out but only saw one to give to. It was mostly lots of high fives for the kids and dancing to the music.
You could spend a few hours warming up in the Museum of London or St Paul's Cathedral and then watch the fireworks but we chose to go home.
Would I go again? Too right, I would! I'm a bit embarrassed I hadn't gone before. From now on I hope to see this every year.
Official Website: http://lordmayorsshow.london
PHOTOS, LOTS OF PHOTOS
And here's the bit you've been waiting for: