Last weekend I visited Wellington Arch and Apsley House – two English Heritage properties at Hyde Park Corner, London.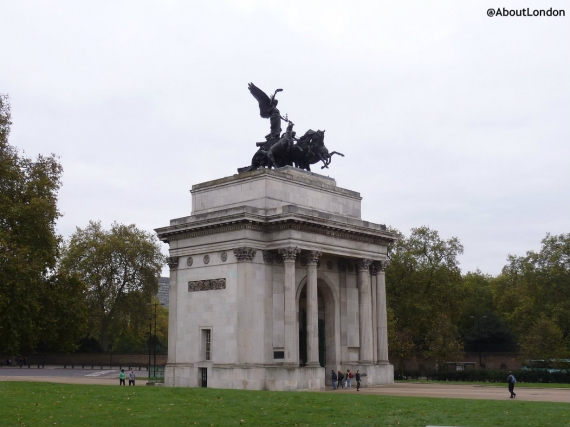 There's not a lot to see at Wellington Arch – there's a small exhibition about the building and a special temporary exhibition (currently about WWI) – but time your visit well and you'll get a great view of the Household Cavalry on their way to Changing of the Guard at Buckingham Palace. At 10.30am daily the Household Calvary reach Hyde Park Corner from their barracks in Knightsbridge.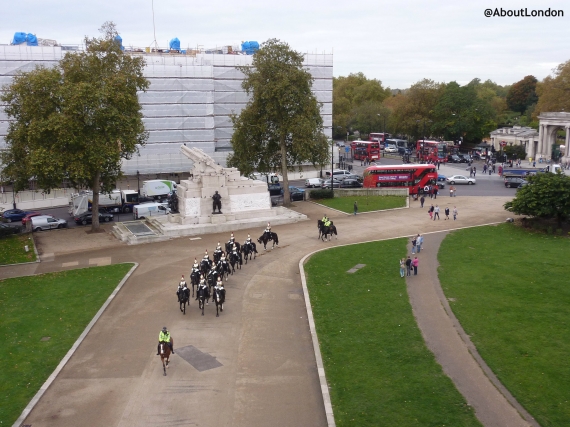 There's a balcony on Wellington Arch so you can get this great 'high up' view of the 'soldiers and horses' passing.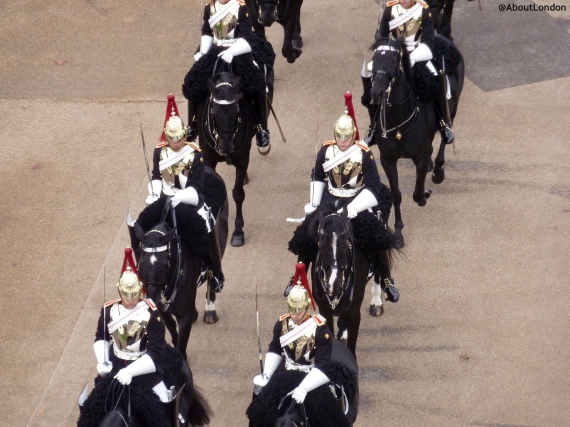 They go through Wellington Arch so the fun thing to do is to run to the other side to see them continuing on their way towards Horse Guards Parade.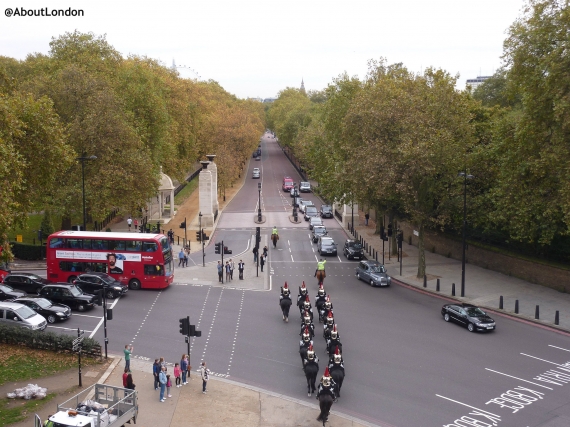 Next we went to Apsley House, the home of the first Duke of Wellington.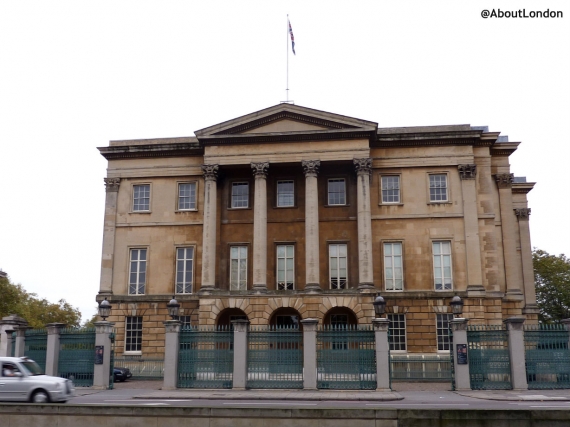 We were exploring the building when staff called us over to the window to see the Household Cavalry returning to their barracks.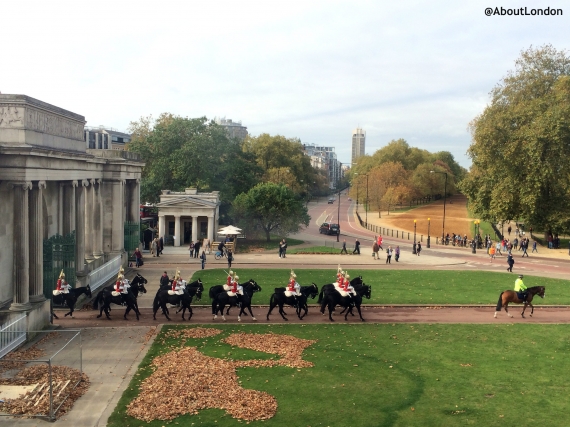 From the Waterloo Gallery we had a great view as they headed towards that tall tower block in the distance.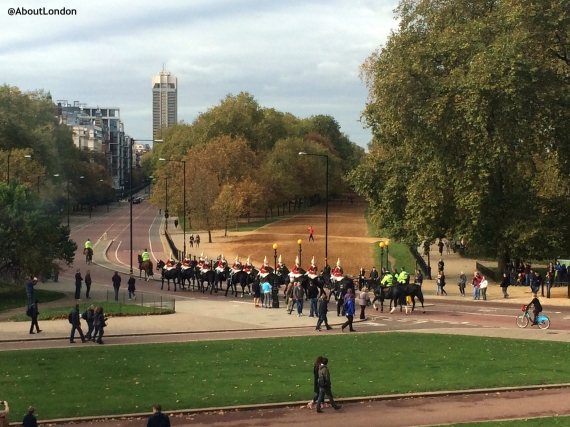 I do love seeing these free daily ceremonial events in London, don't you?