I showed you the shortlisted architectural designs for the new Museum of London recently and now the winning design has been chosen.
The new West Smithfield site for the Museum of London will be designed by Stanton Williams and Asif Khan.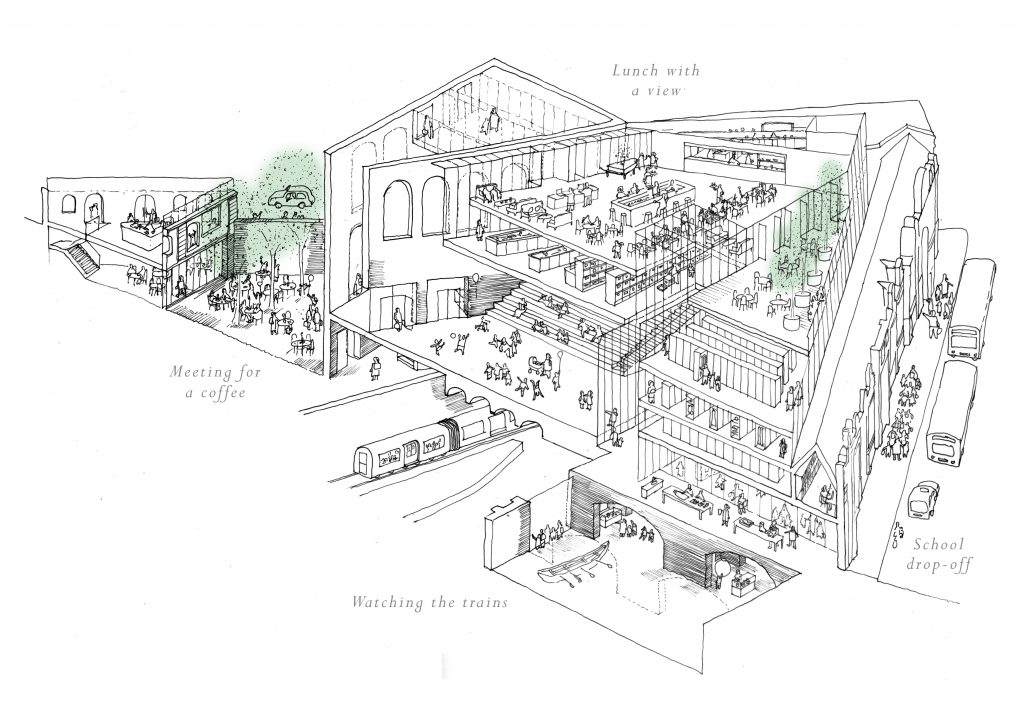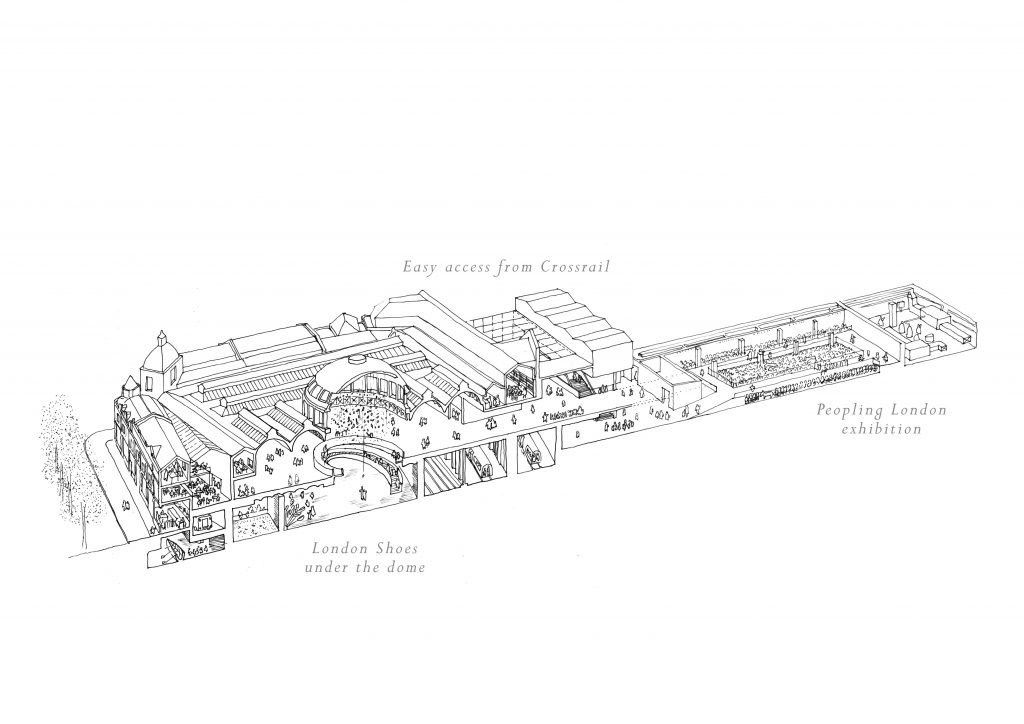 I love this space – it reminds me of the Tooley Street entrance to London Bridge station.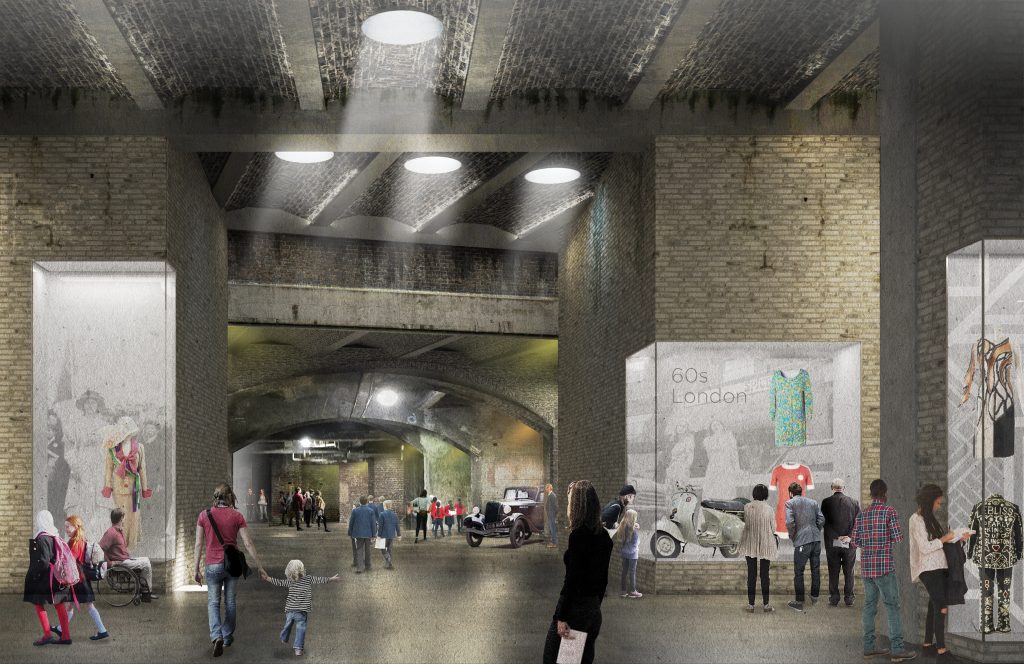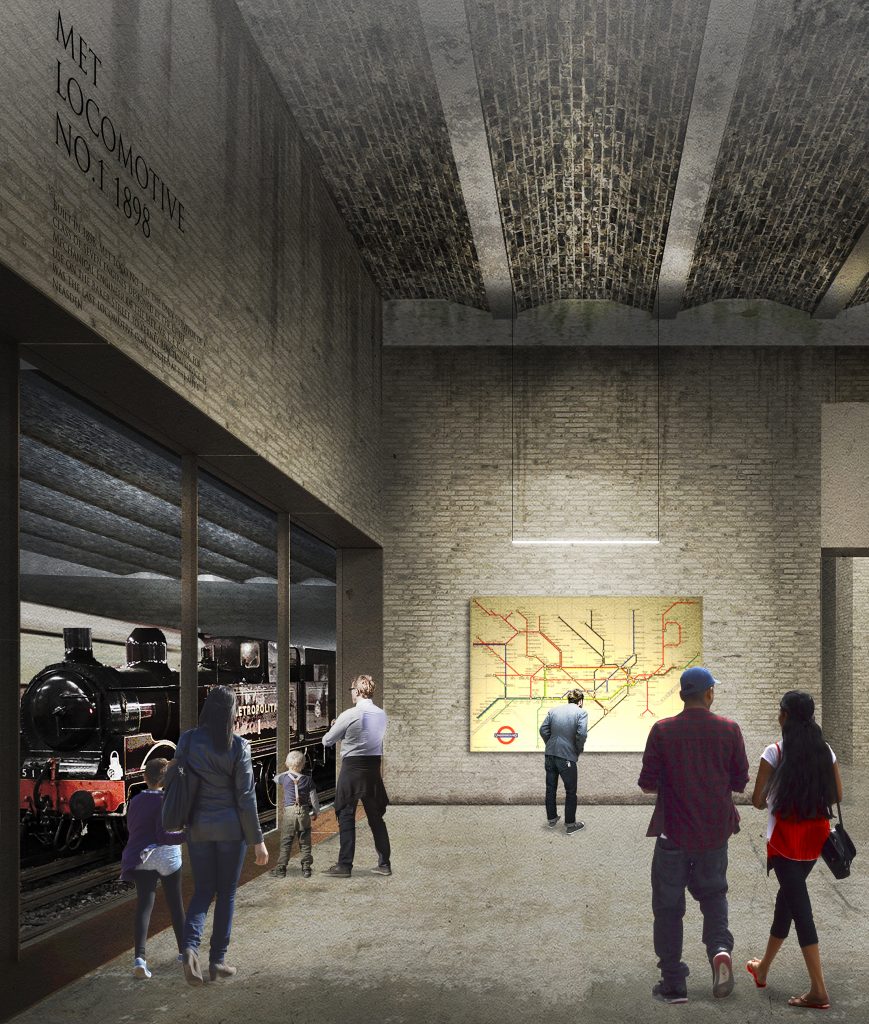 From over 70 entries the winner was chosen based on innovative thinking, sensitivity to the heritage of existing market buildings and understanding of practicalities of creating a great museum experience.
What to Expect
Stanton Williams and Asif Khan will be working with conservation architect Julian Harrap and landscape design consultants J&L Gibbons. The early stage design concept (that means it could still change based on planning permission) includes:
A new lifted landmark dome to create a stunning light-filled entrance to the museum with spiral escalators to transport visitors down to the exhibition galleries in a vast excavated underground chamber.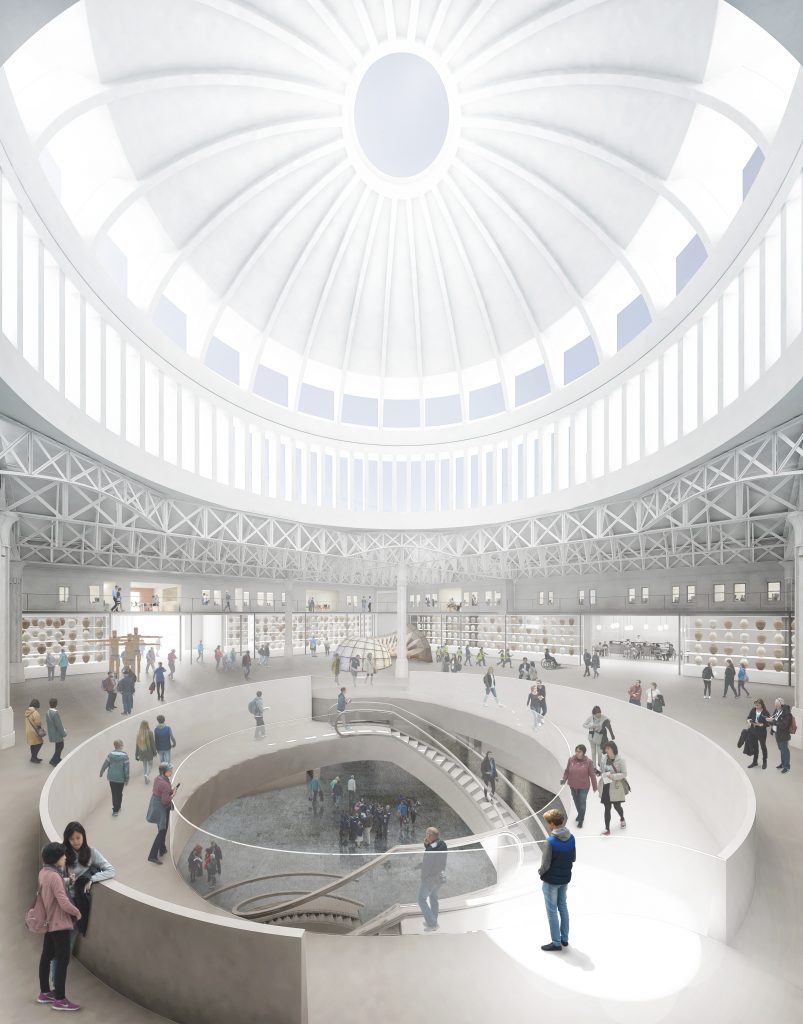 A new sunken garden and green spaces to provide pockets of tranquility.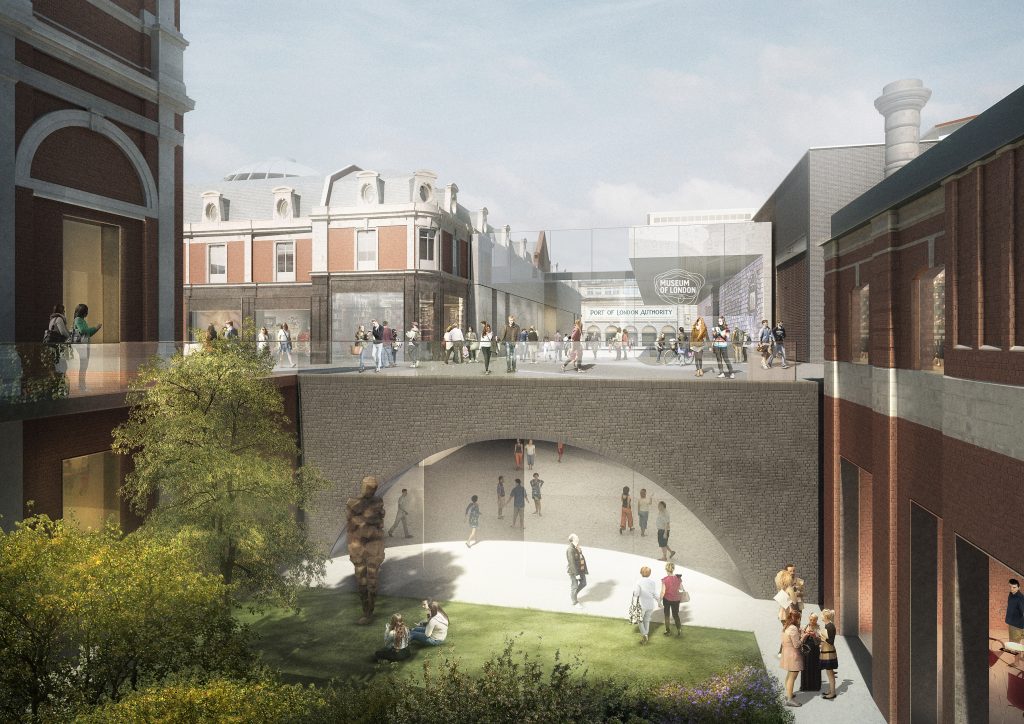 The museum intends to submit a planning application for the West Smithfield site to the City of London Corporation in 2018 and to deliver the new museum by 2022.
The public exhibition displaying the shortlisted design concepts for the new museum at West Smithfield will remain on display at the Museum of London until 11 September 2016.
Sharon Ament (Director of the Museum of London) and Paul Williams (Director of Stanton Williams) are giving a public talk about the project with New London Architecture at the Building Centre on 12 August 2016. (Book free tickets).