Each year, the summer opening of the State Rooms at Buckingham Palace has a special exhibition and this year it's all about Royal Childhood. The exhibition covers 250 years of objects from the Royal Collection, the Royal Archives and the private collections of the Royal Family.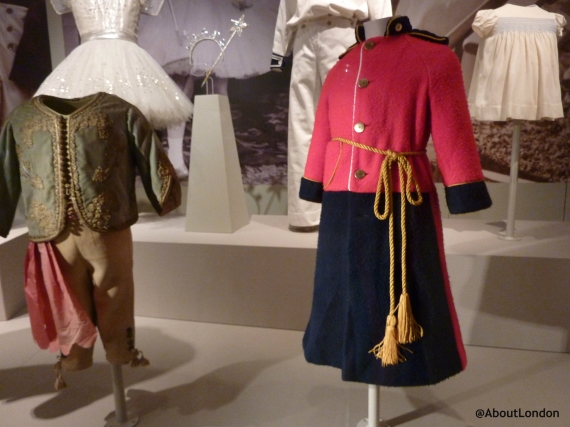 The exhibition is in two rooms including the Palace Ballroom. Some of the highlights include previously unseen photographs and film footage, as well as some of The Queen's own childhood toys. Outfits worn by young royals and school work made me smile, while the official announcement of the birth of 'Prince George' displayed on the famous easel was popular with many visitors.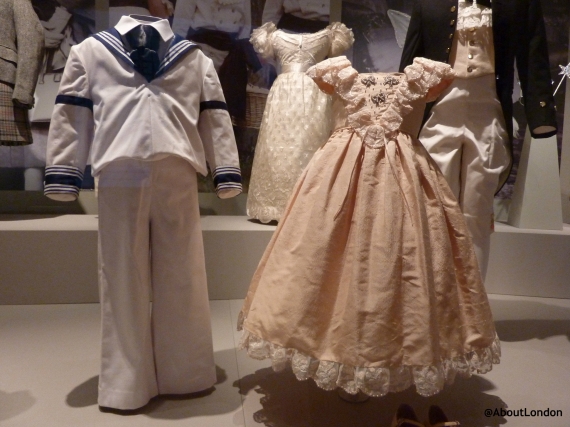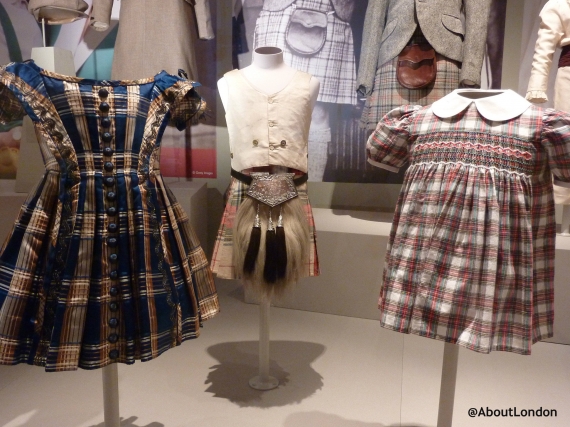 Family-Friendly
As well as the usual audio guide, this year is more family-friendly as there is a Family Multimedia Guide for children under 12. I tried this with my daughter and friends and we enjoyed Rex the corgi giving facts about each room and the quizzes.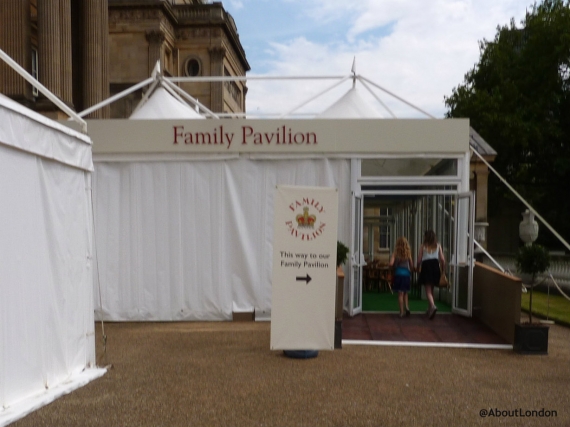 There is also a new Family Pavilion on the West Terrace (opposite the Garden Cafe) at the end of the tour. Mar Dixon has written more about this.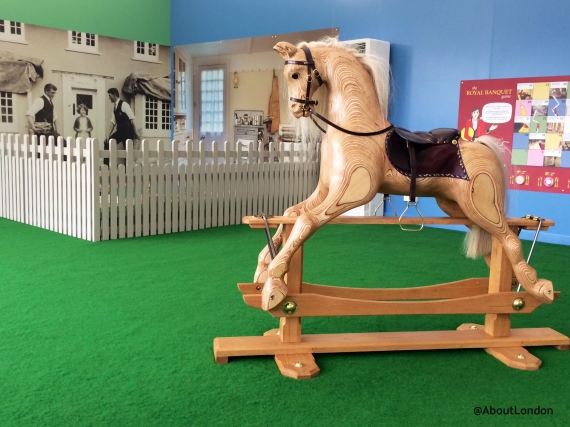 Seating Added
I was also pleased to see seating had been added to many of the rooms which will help visitors of all ages to stop and enjoy the grandeur in the State Rooms. Previously, there has been nowhere to sit until the end of the tour which was gruelling for older visitors on crowded days.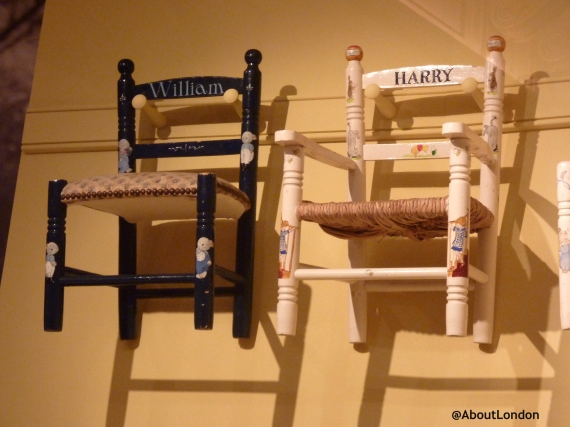 Did you know? All Buckingham Palace menus are written in French.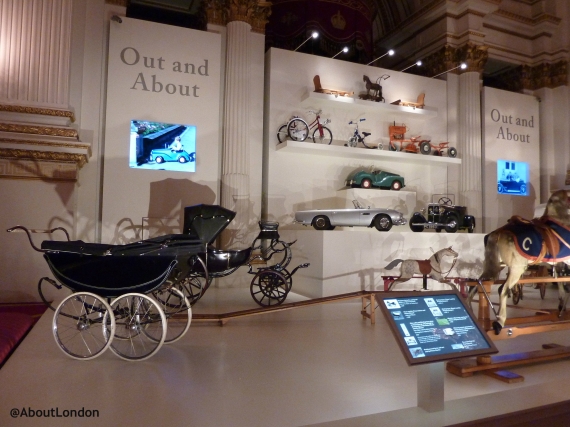 Did you know? Buckingham Palace has 20,000 works of art.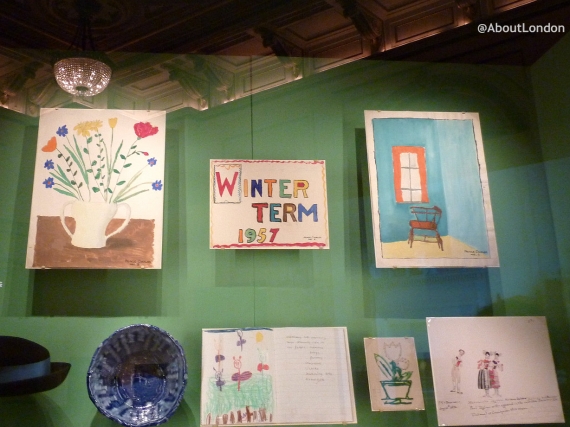 As with all good visitor attractions, you exit through the gift shop.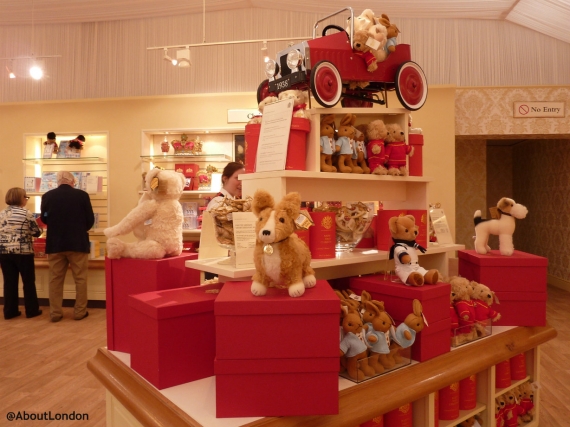 Do look for this tree sign just by the gift shop exit.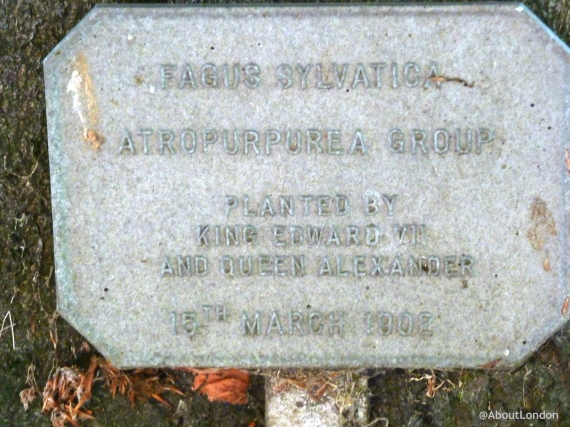 Everyone gets to enjoy the palace gardens as it's the only way to leave the grounds. We did the 'Nature Trail' and enjoyed looking for birds and special trees.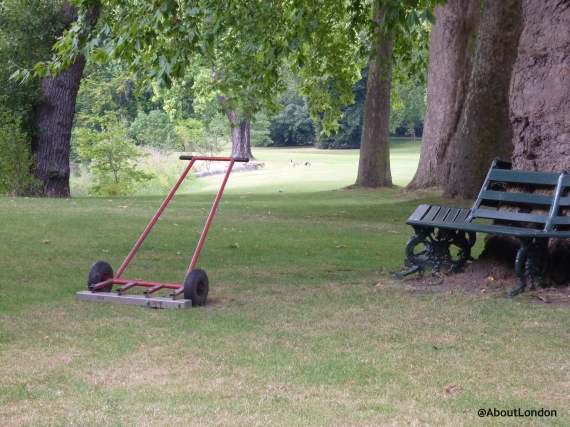 This year seemed to be a definite improvement in the appeal for families and we spent at least 2 hours on our visit – much longer than in previous years.
As expected, the special exhibition rooms were the most crowded and I know I missed a lot as I couldn't see all of the glass cabinets due to the crowds. But I'm still glad I went and do think it's a real treat to see inside this iconic palace.
Official Website: www.royalcollection.org.uk/visit/the-state-rooms-buckingham-palace