Looking for a day trip from London? The National Trust's Scotney Castle in Kent fits the bill nicely. It was about a 1.5 drive away and has interesting buildings in a beautiful wooded estate.
Scotney Castle
Scotney Castle itself is in a picturesque setting so is popular with photographers. The original moated castle was built in the 14th century (in response to the threat of French invasion) but it was largely destroyed in the English Civil War. In the 1830s, the Hussey family restored the castle and created the gardens that we see today.
I was surprised to read that the building was deliberately ruined to create a centrepiece for the garden.
Victorian Mansion
There's also the Hussey family's Victorian country mansion to see too with its eclectic collections.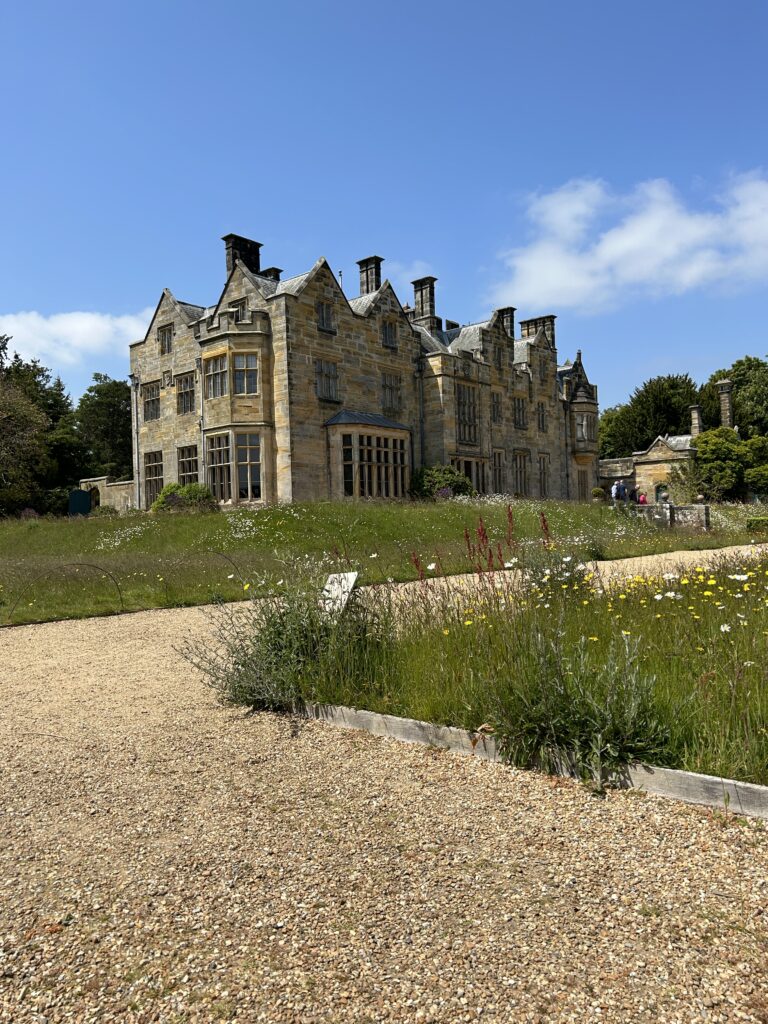 There were some imposing quotes to read on the fittings throughout.
But it seemed like a sociable home.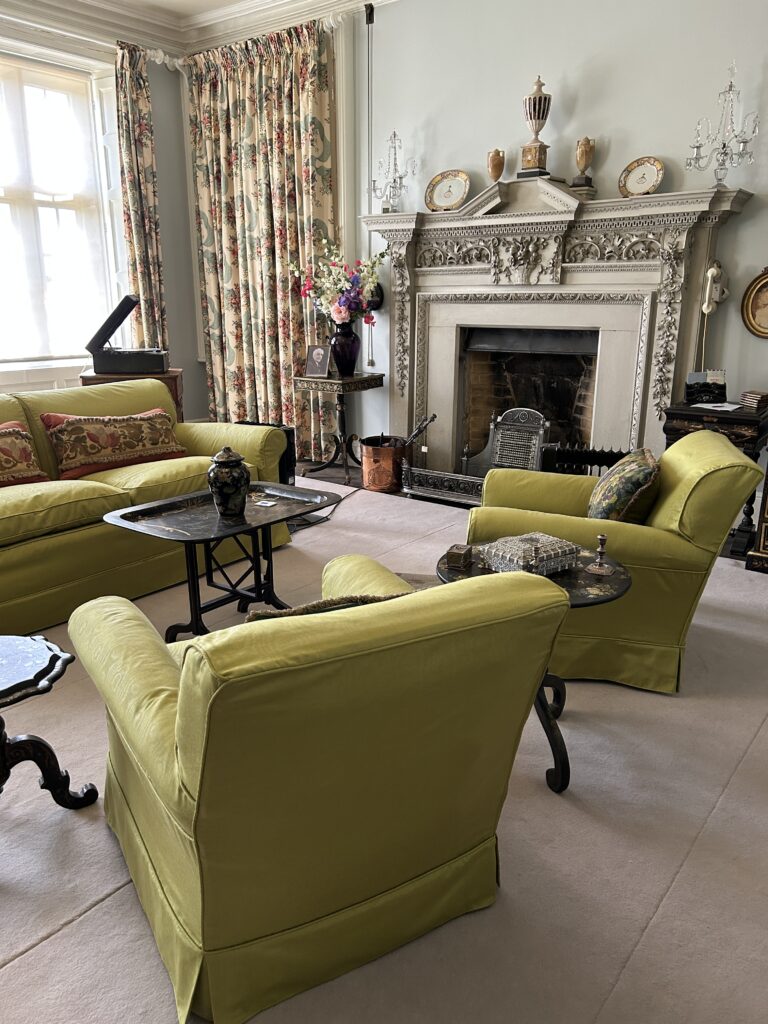 Location
The Scotney estate is nestled in the valley of the River Bewl on the Kent/Sussex border. The nearest town is Lamberhurst.
As with many National Trust properties outside of London, it's easier to visit by car. If you are taking a train, the nearest train station is in Tunbridge Wells.
Plan Your Day
You can take in as much as your time and energy will allow. I chose to see the castle and mansion and then just sit and admire the landscape. But you may choose to follow the Scotney Parkland Trail which is 2 miles through the woodland. This is popular with dog walkers and those planning a picnic.
I stayed for about 4 hours but you could easily stay all day if you take in the woodland too. On a sunny day, with the flowers out, this was a really lovely, and peaceful, day out.
Gift Shop and Cafe
As you would hope and expect, you exit Scotney Castle through the gift shop and reach the cafe. There's plenty of outdoor seating for your tea and scones. I recommend spending time in the secondhand bookshop (opposite the entrance) as it has a huge range at bargain prices.
You can check opening hours and admission on the National Trust website. When I visited, it was open 10am to 5pm and admission was £15.
Official Website: www.nationaltrust.org.uk/visit/kent/scotney-castle