I really look forward to my annual pantomime trip to Hackney Empire and this year was as much fun as ever. Sleeping Beauty is on until 8 January 2017 and has all the essential elements: over-the-top characters, a goodie lead, a baddie to boo and bold and bright sets and costumes. Plus it's West End performers with East End prices in this stunning Victorian theatre.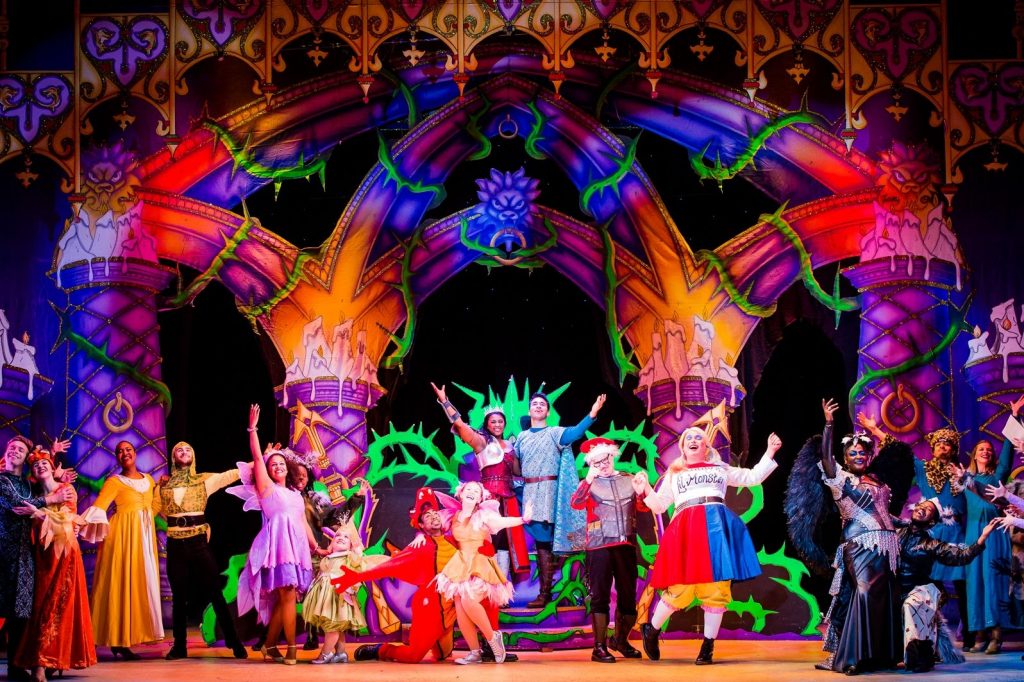 Hackneytonia
The Hackney Empire pantomime is always tailored for the local audience so you gets lots of local references as well as the nods to national and international events throughout the year. They travel high in the mountains of Canary Wharfia and, yes, Trump and Brexit do feature, obviously. As does Great British Bake Off in the classic hilariously messy kitchen sketch.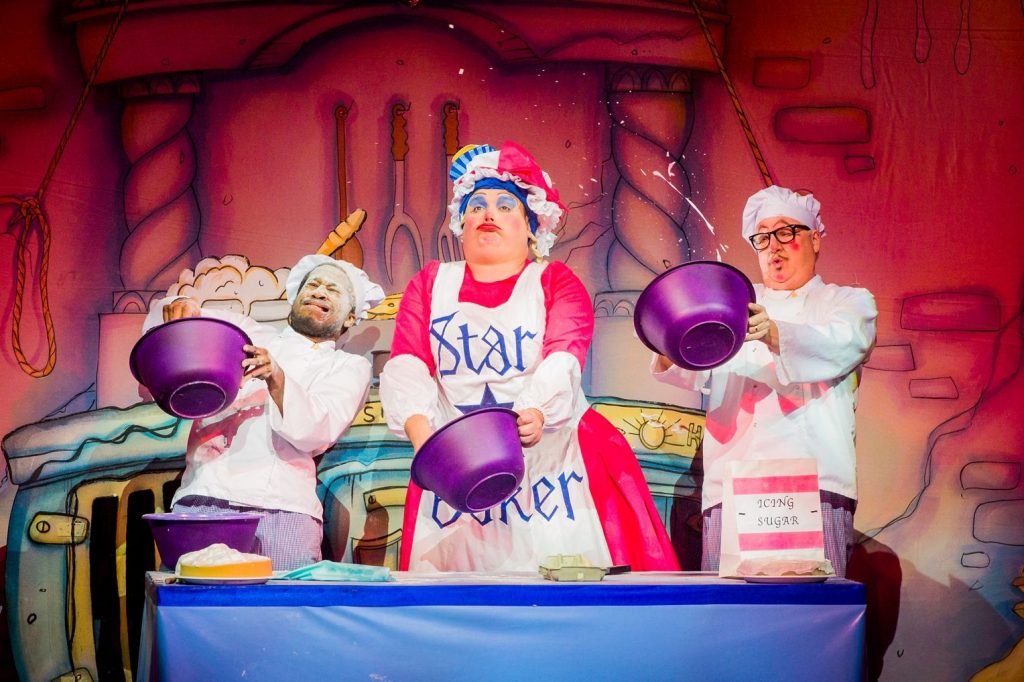 Hackneytonia is an enchanted land of fairies, unicorns and dragons where, once upon a time, a princess is born. Spurned at the celebration party, malevolent wicked fairy Carabosse casts an evil spell which changes Princess Tahlia's life forever after she pricks her finger on the "only spinning wheel not lost to gentrification". Yep, the classic fairy tale certainly has some modern day twists.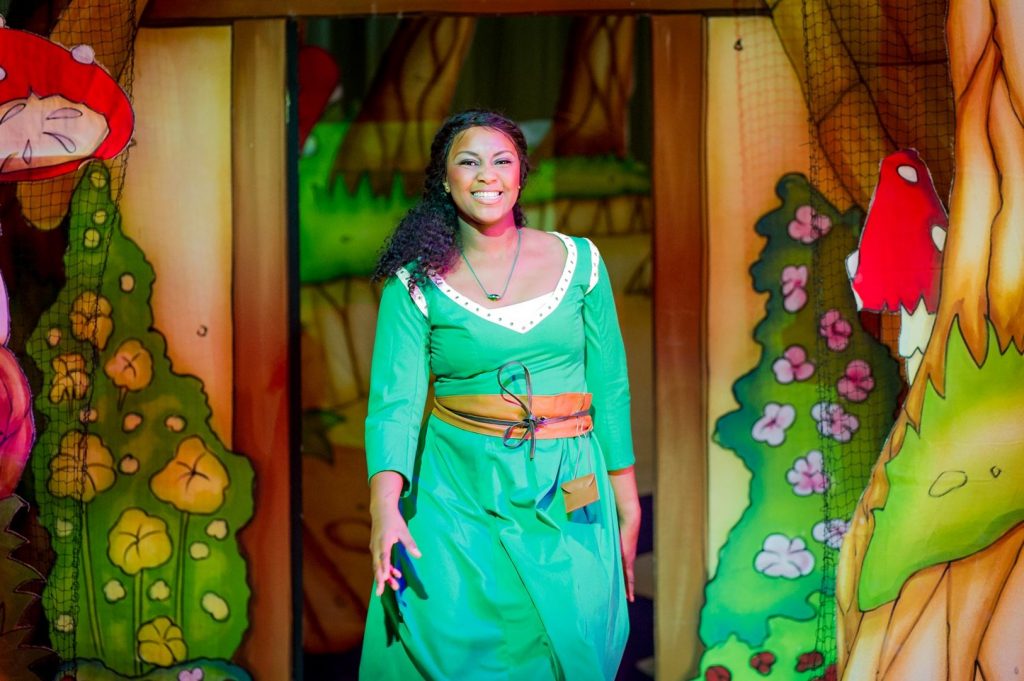 The Stars
Alexia Khadime is the lead Princess Tahlia and Wayne Perry is Prince Gabriel of Westminsteria. Kat B and Darren Hart are back again as Denzil the Dragon and wolf-man Ikoboo, respectively. The pantomime dame this year is not the well-loved Clive Rowe but instead Gavin Spokes who does a fantastic job as Dame Nanny Nora. (I'd be more than happy to see him back next year.) Sharon D Clarke is the evil fairy with the most amazing voice.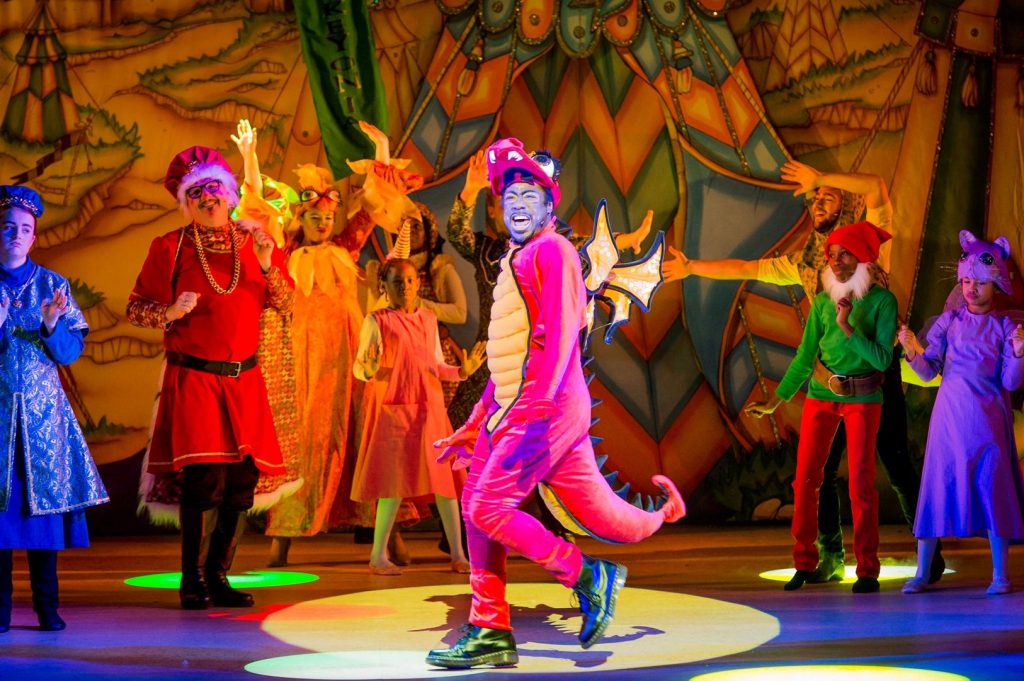 Song and Dance
A good pantomime has to have some great songs and this year the cheeky anti-Brexit number is You Can't Ask the People What They Think. Carabosse sing's Cameo's Word Up brilliantly and there's a Justin Bieber number in there too. And if you're not dancing on your way home following the Can't Stop The Feeling! finale you need to give in to the fun more often.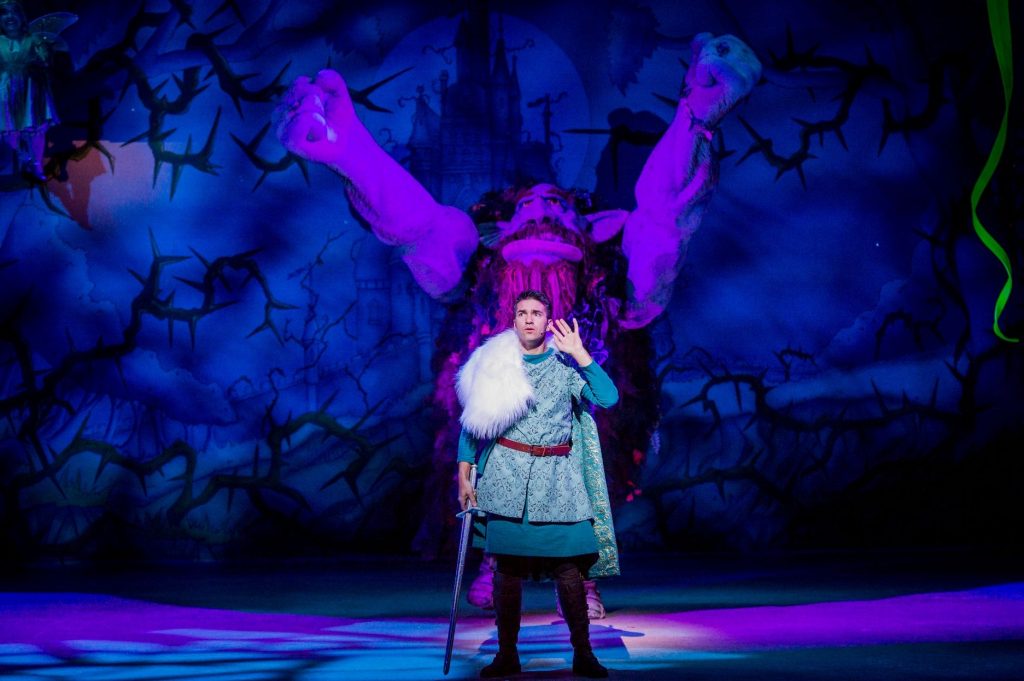 Review
When you see adults in the front row (without kids in tow) wearing sparkling reindeer antlers with hanging baubles you know this is a welcome fun night out for grown-ups too. Panto is most definitely not just for the kids as the amount of adults out with friends will concur.
I saw a chap celebrating his 33rd birthday with his friends all dressed as elves, and a 50th birthday party attending too. There was also a 5 year old sitting nearby with her grandma and they were both laughing loads which shows the power of the panto.
This year, Susie McKenna has said this is her most unashamedly political panto but it has been one heck of a year so that's understandable. 'The last court jester is now the Foreign Secretary' joke was considered funny enough to use more than once but there were also the character catchphrases to call out and the 'It's behind you!' lines that we all love.
The 10 year old told me Ikoboo (below) was her favourite character this year so thank you Darren Hart for making her night.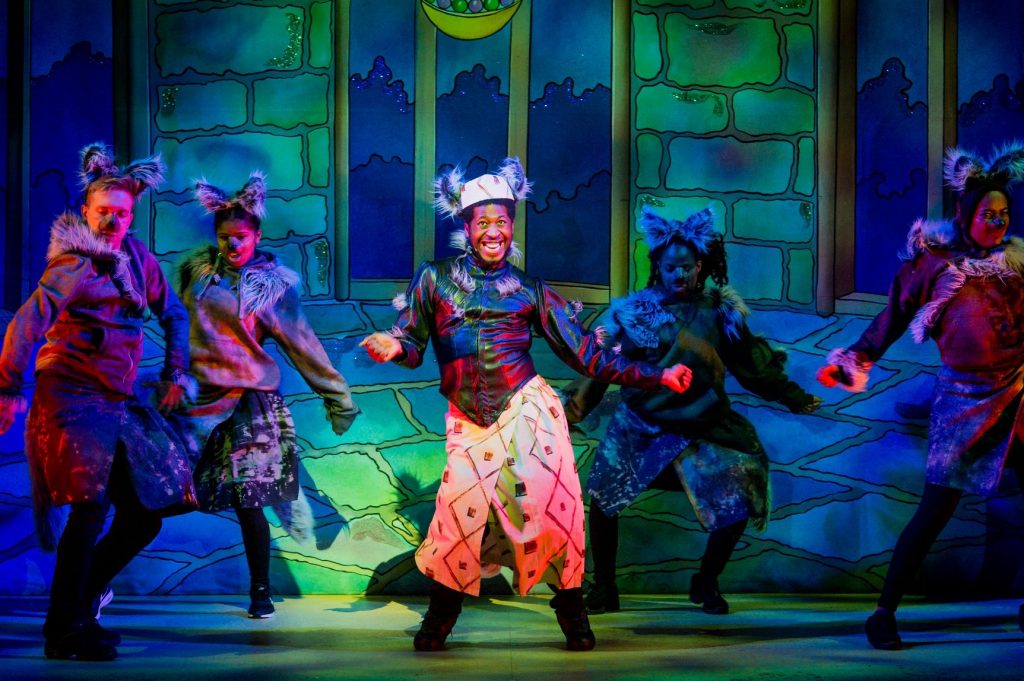 The show really is incredibly good value as tickets are from just £10 for over 2.5 hours entertainment from performers who have all seem to have West End theatre and TV credits. And it's a wonderful introduction to theatre for those who think 'it costs too much/isn't for them' as this is quality musical theatre with lots of laughs, plus the audience get to shout lots too.
After the interval there's a dance routine and song words to learn, then the whole audience stand up to join in the finale dance so there's no awkwardness about wanting to get up to clap and cheer at the end.
While there are no 'celebs' in the show I much prefer Hackney Empire's style of using the best comedy performers with amazing voices. It's a great night out.
Official Website: hackneyempire.co.uk
Disclaimer: As is common in the travel industry, the writer was provided with complimentary tickets for review purposes. While it has not influenced this review, AboutLondonLaura.com believes in full disclosure of all potential conflicts of interest.