The Indytute has been around since 2013 offering inspired workshops, lessons and talks. Essentially it sells gift vouchers for 'experiences' to try in London. And I was tempted enough by that to make a booking.
What's Available?
When I looked there were trapeze classes, making wire birds, hula hooping, origami, photography, walking and cycle tours, cookery, cocktails and inspirational talks. And that's just for starters. The neon workshop to make your very own neon sign was very tempting (I do love God's Own Junkyard) but I eventually chose a Vintage Plate Upcycling Workshop. (That means we were decorating old cups and plates.)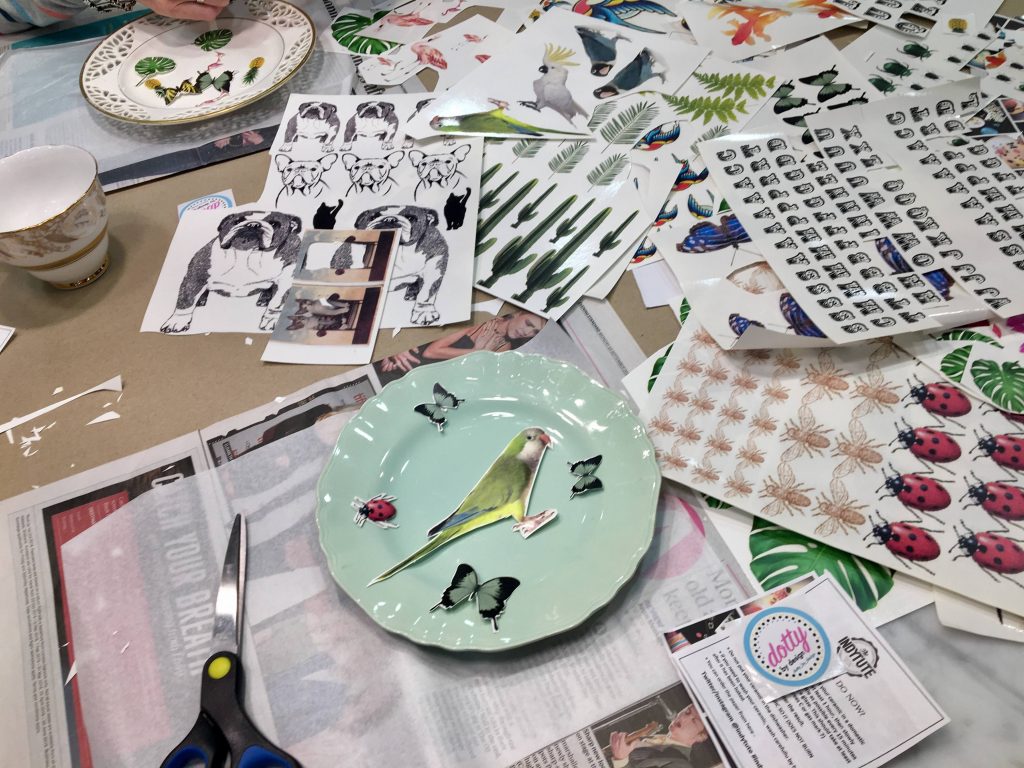 Where?
All of the experiences happen in London but the venues are varied. They aim for 'unique places of learning' such as in shops, galleries and restaurants with both inside and outside choices.
The workshop I tried was in a central London furniture shop so they really do mean what they say.
View this post on Instagram
How to Book
Well, initially you aren't booking as you're buying a gift voucher. You peruse the website, which has a few filters such as 'Food & Drink' or 'Creative' and then pay online via AmazonPay.
You can order an Instant Download if you need the gift quickly or you can have the voucher sent via post.
Once you have your voucher you then go back to the website to 'Redeem Gift Experience' and you can then choose a date and get it booked.
Any Niggles
I'm always restricted by dates and times so I would have liked to see those options on the experience pages as I was reluctant to choose something I might then find I was unable to do. I've noticed there's now a What's On Calendar so you can choose your experience by your availability so they obviously listen to feedback.
I would still like to see more detail on the experience pages as the location isn't always included. I'd like to see the upcoming dates there too for all experiences although I realise when it's bought as a gift it may not be claimed for many months.
My Experience
Once I'd chosen a date, I received a booking confirmation from Eventbrite. I booked months in advance so was grateful for the Eventbrite reminder a few days before although about a week before would be even better.
The Vintage Plate Upcycling Workshop was lovely as it was a booking for two people so I could take a friend. I met couples who had received it as a Christmas present from siblings, a mother and daughter who travelled into London to make this part of a great day out together as well as lots of friends wanting to try something new. We were a good mix of ages too so don't go thinking the company's trendy name means it's only for twenty-somethings.
The event was run by Claire who was really welcoming and wanted to ensure we all enjoyed the workshop. The tables were ready before we arrived and we were all given information to take away.
There was lots of crockery available and lots of design options. We got the instructions in stages so we didn't forget anything and she was there to help throughout.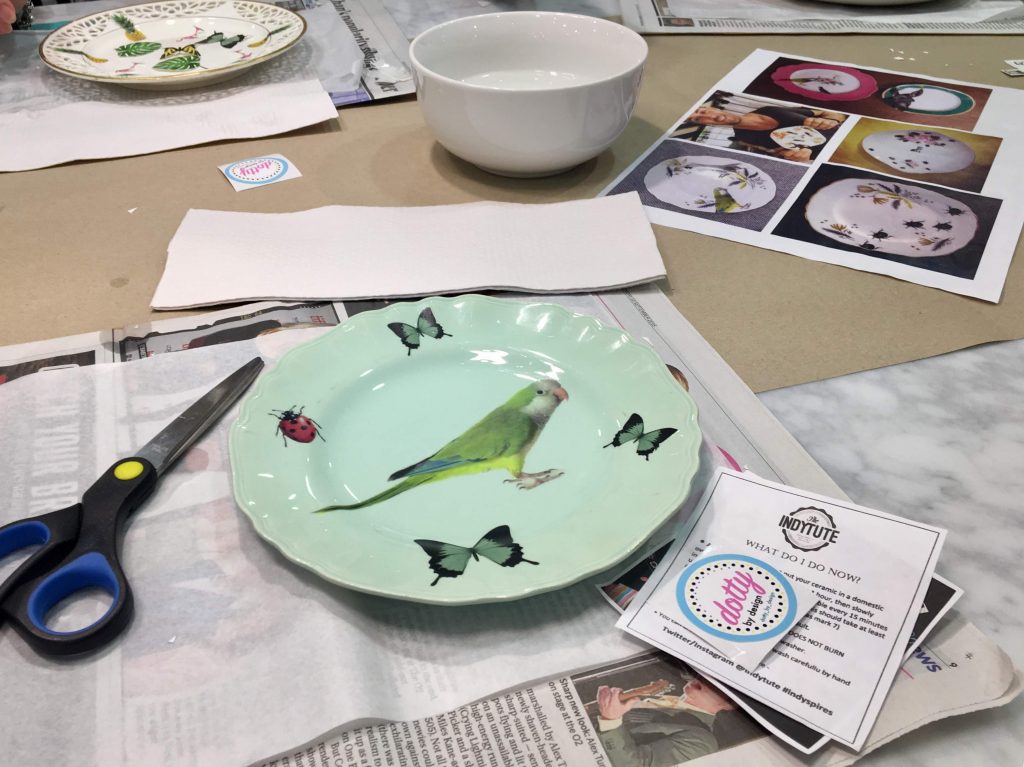 At the end of the 90 minutes, as I had finished my plate project, Claire made suggestions on good places to go for lunch or for some culture in the area.
And as promised, the next day I received an email from Claire with a link where the special paper could be bought – just a helpful tip and nothing more.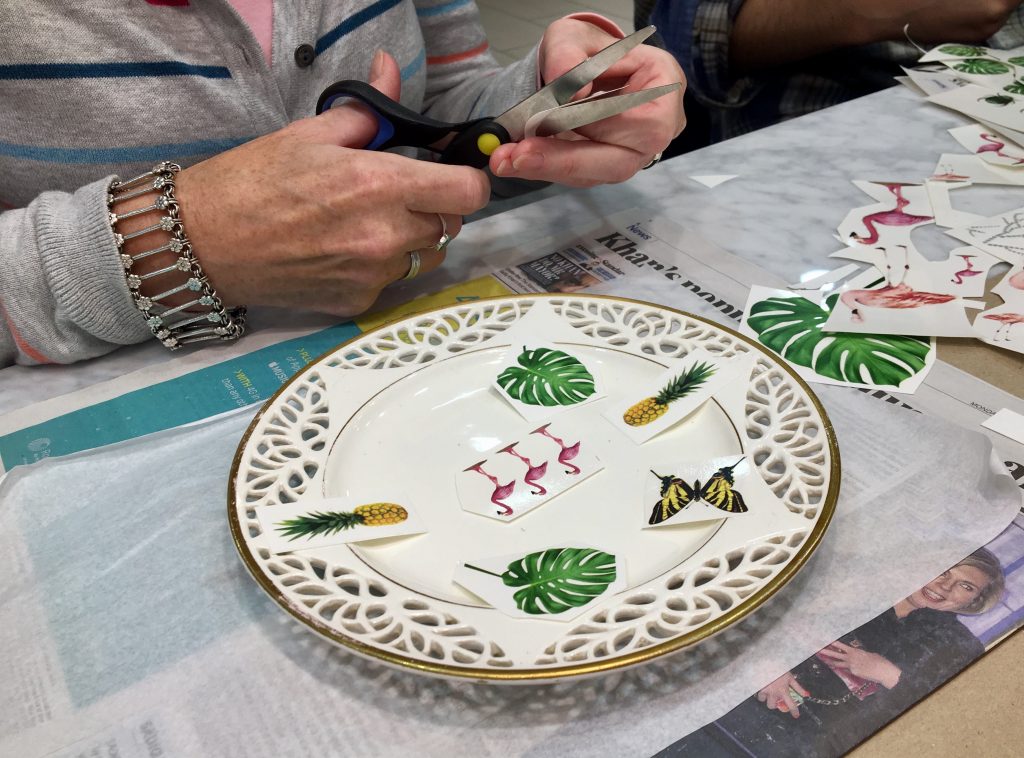 Would I Recommend?
I'm often sceptical of these 'experience booking' companies but I was really pleased with the Indytute. Buying the voucher was simple and booking the workshop was too.
On the day, everything was very professional as well as fun.
With Christmas coming, I reckon an Indytute voucher would be an appreciated gift. There's a section on the website for ideas under £30, and if you can't decide you can give an Indytute experience gift card.
I always prefer doing something with friends or family rather than getting something that will live on a shelf and not be used. Giving experiences as gifts has got to be the way forward.
Official Website: www.indytute.com
Disclaimer: As is common in the travel industry, the writer was provided with a complimentary experience for review purposes. While it has not influenced this review, AboutLondonLaura.com believes in full disclosure of all potential conflicts of interest.