God's Own Junkyard is a neon wonderland in northeast London. It's not open every day, and it's not somewhere you're likely to walk past, but it's most definitely worth making the effort to visit.
Where?
I wouldn't usually recommend travelling to an industrial estate in Walthamstow but this one is somewhat different. At Ravenswood Industrial Estate there's also the Mother's Ruin Gin Palace and the Wild Card Brewery making this quite the weekend destination.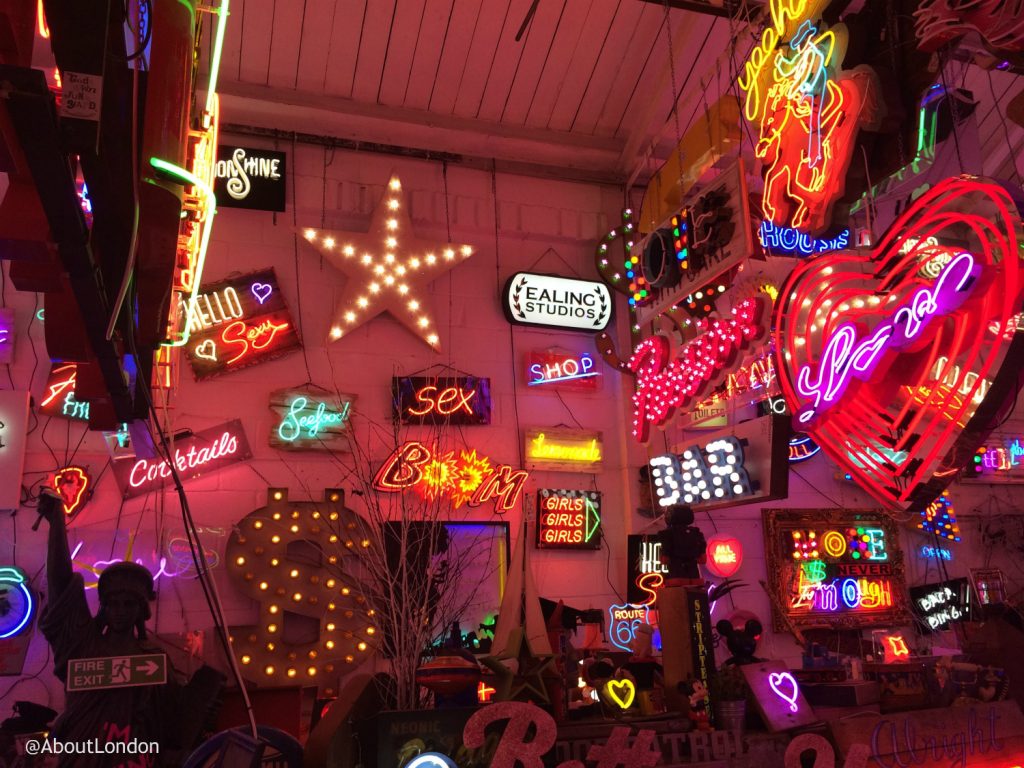 What is It?
Even before entering God's Own Junkyard you know you've found somewhere quirky with the painted cow outside on sunny days. Once inside it's hard not be amazed at the immense collection of neon lights and large film props. You may not even notice the full-size Doctor Who TARDIS near the front as the lights are far too appealing.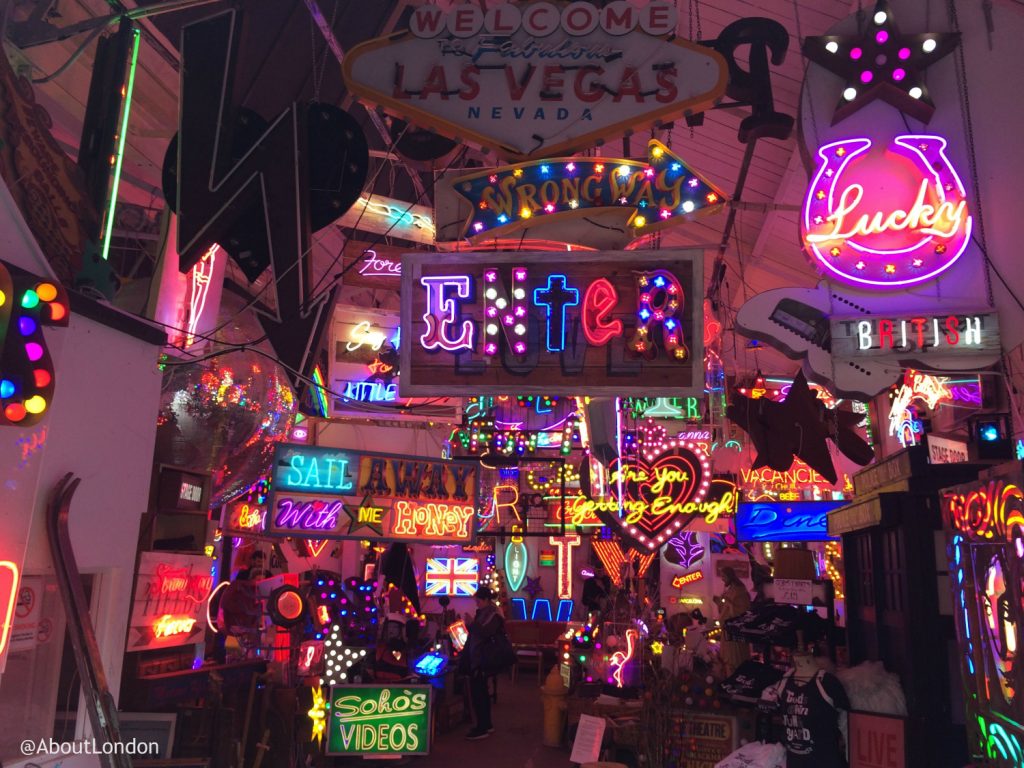 This is the largest stock of vintage neon lighting and signage in Europe. Neon signs hang from the ceiling and cover every wall so you don't know where to look. Every time I visit I notice signs that I hadn't remembered seeing before.
It's a relatively small space – it is a single unit on an industrial estate – but you could spend hours here. No-one can resist taking a few photos and there's no reason to rush away as there's the Rolling Scones cafe/bar here too. (I can recommend the homemade cakes!)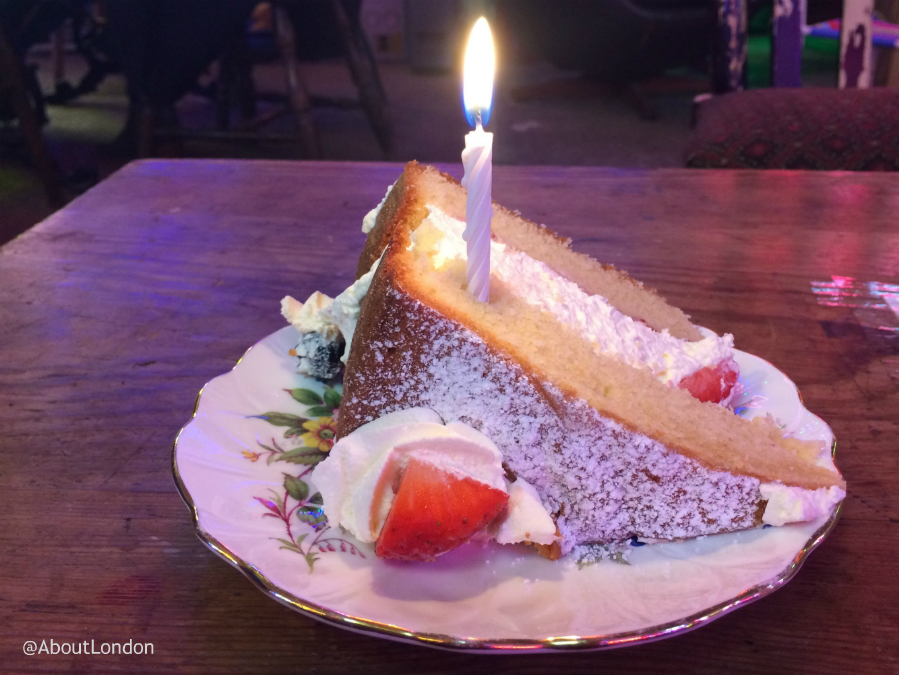 Chris Bracey
God's Own Junkyard was started by Chris Bracey who, sadly, died in 2014. Chris had worked with neon for nearly 40 years and this is still a family-run business now headed up by his son Marcus Bracey.
Chris Bracey started out as a graphic designer in the 1970s but found his niche as a neon artist, working for his dad's business. The company supplied many of the sex industry signs in London's Soho advertising sexy shows, dancing ladies and 'models'.
As the area changed, Bracey collected and restored the signs so many are on display here.
This is a gallery, a set, a prop store, a museum, a cafe and a bar – all in one. Bracey described the interior of God's Own Junkyard as "what the inside of my brain looks like".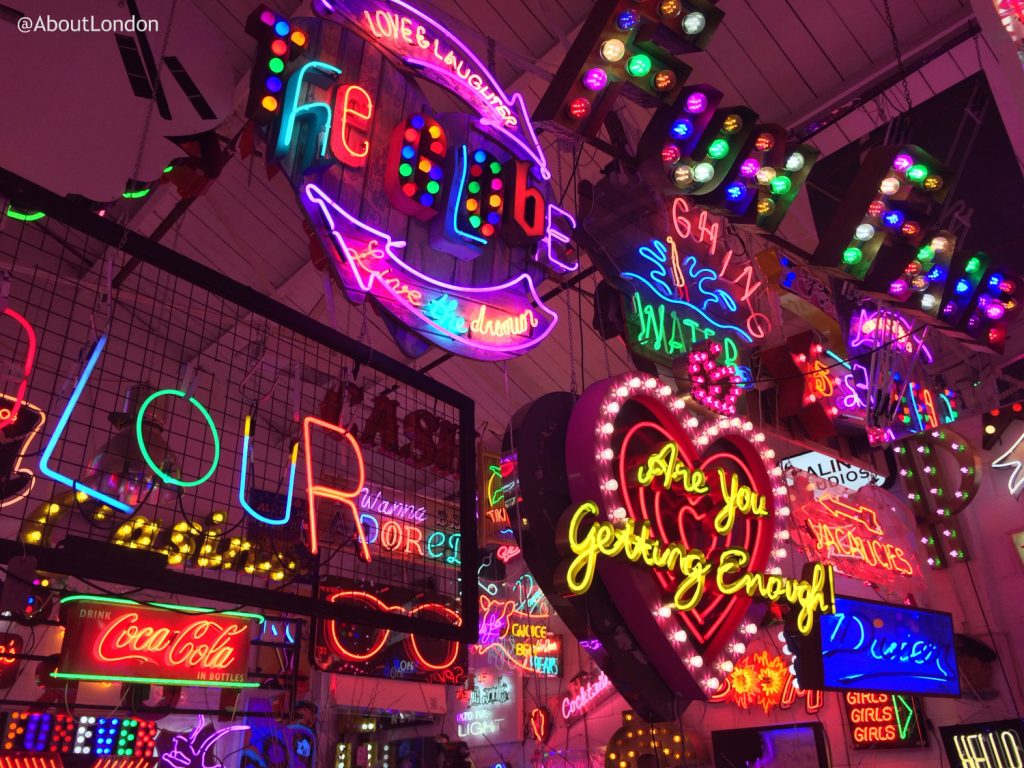 Visit
Amongst the neon signs, fairground and circus salvage and movie props there are tables and chairs at the back for the cafe/bar. Customers include the local car mechanics (this is on an industrial estate), fashion editors (the venue is used for photo shoots Monday to Thursday), young families in the daytime and hipsters in the evening. There's a small back garden too that is loved by young families in the summer months.
God's Own Junkyard is open to the public on Fridays (11am-9pm), Saturdays (11am-9pm) and Sundays (11am-6pm).
If you're tempted to get your own neon artwork you'll be pleased to know God's Own Junkyard are still producing new signs and everything on display can be hired or purchased. To find out about prices look out for "Gothic John" who is always there to help you choose and explain more about the stock.
The electricity bills here must be high but it is totally worth it to have such a unique venue available to visit.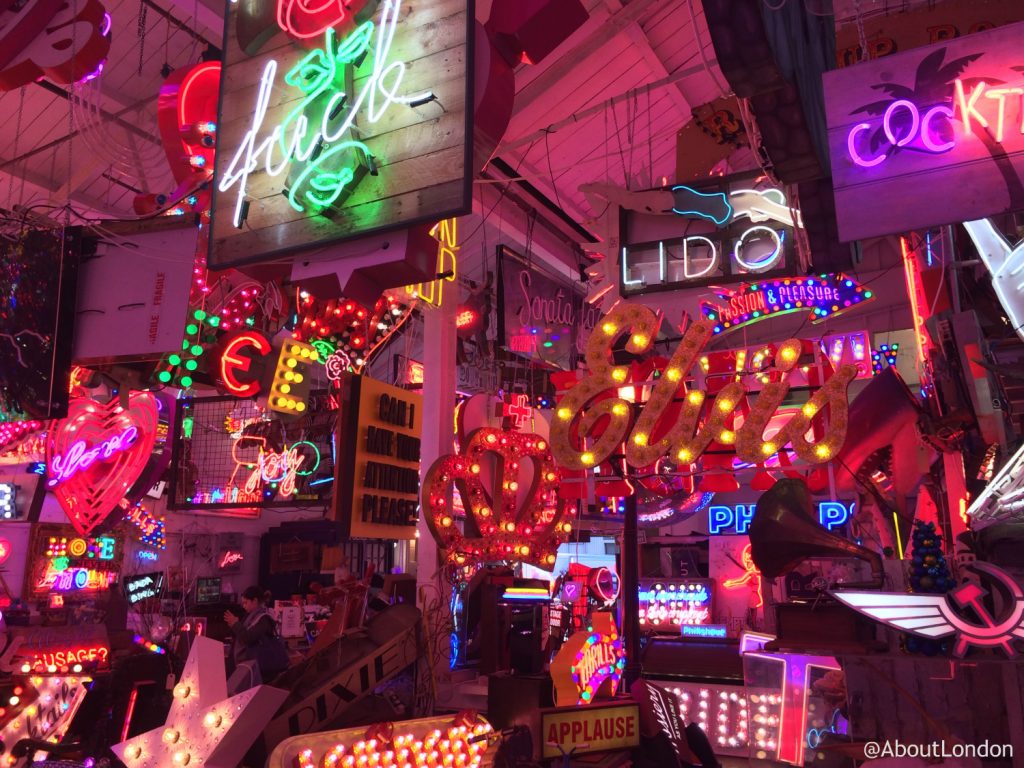 Address: Gods Own Junkyard, Unit 12, Ravenswood Industrial Estate, Shernhall Street, Walthamstow, London E17 9HQ
(See directions from Walthamstow Central station.)
Official Website: godsownjunkyard.co.uk