The Making of Harry Potter at Warner Bros Studio Tour is a lot of fun. You get to see the real film sets used in the eight Harry Potter films and marvel at the attention to detail.
Upon Arrival
You must book in advance so arrive 20 minutes before your timed ticket allocated entry time. This gives you time to use the toilets, free cloakroom and go to the cafe, if you have longer. Do note, while most of the attraction is indoors there is a fun section outside so you may want to hold onto your coat for that reason.
Heading Inside
While in line to enter do stop and look at Harry Potter's cupboard under the stairs bedroom before you enter as a large group to see an introductory film and then open the doors to the Great Hall at Hogwarts.
What to See
The room is dressed in different ways throughout the seasons. The most magical time to visit is for 'Hogwarts in the Snow' at Christmas-time when there are Christmas trees and a festive feast laid out on the long tables.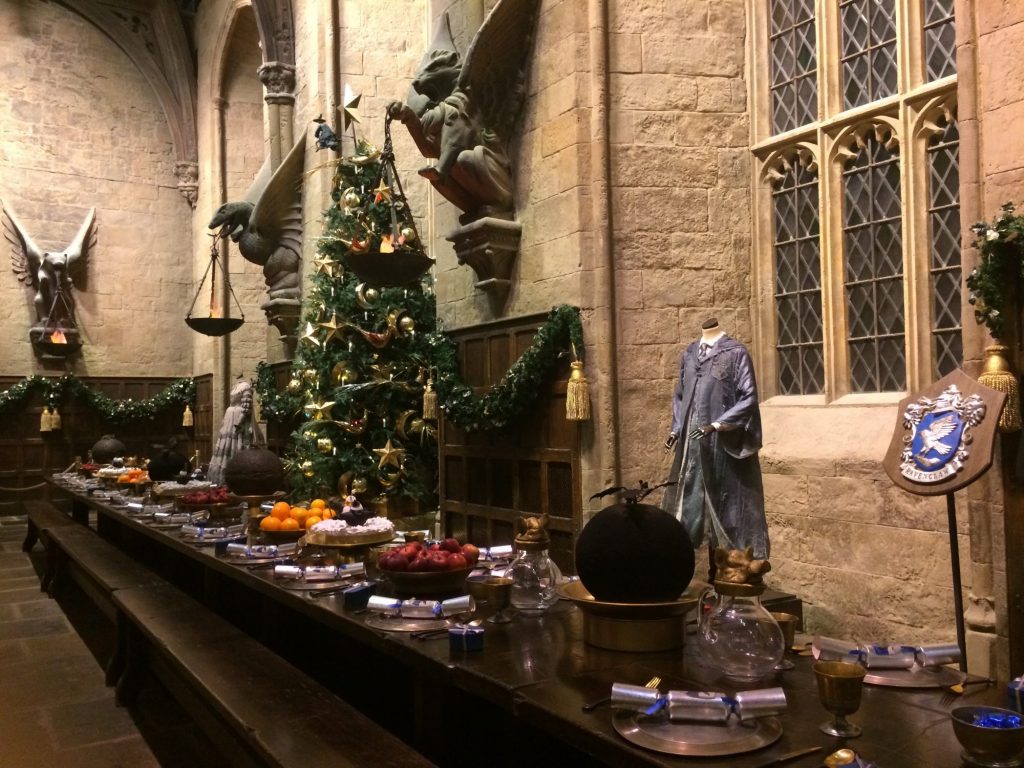 From here you walk through to see room sets including Dumbledore's Office and The Weasley's home (The Burrow). There are also smaller exhibits such as magical trophies.
It's hard not to be excited by the wonder of it all as we all know the stories and here they are brought to life. There's music from the movies to mask the general squeals of delight from visitors.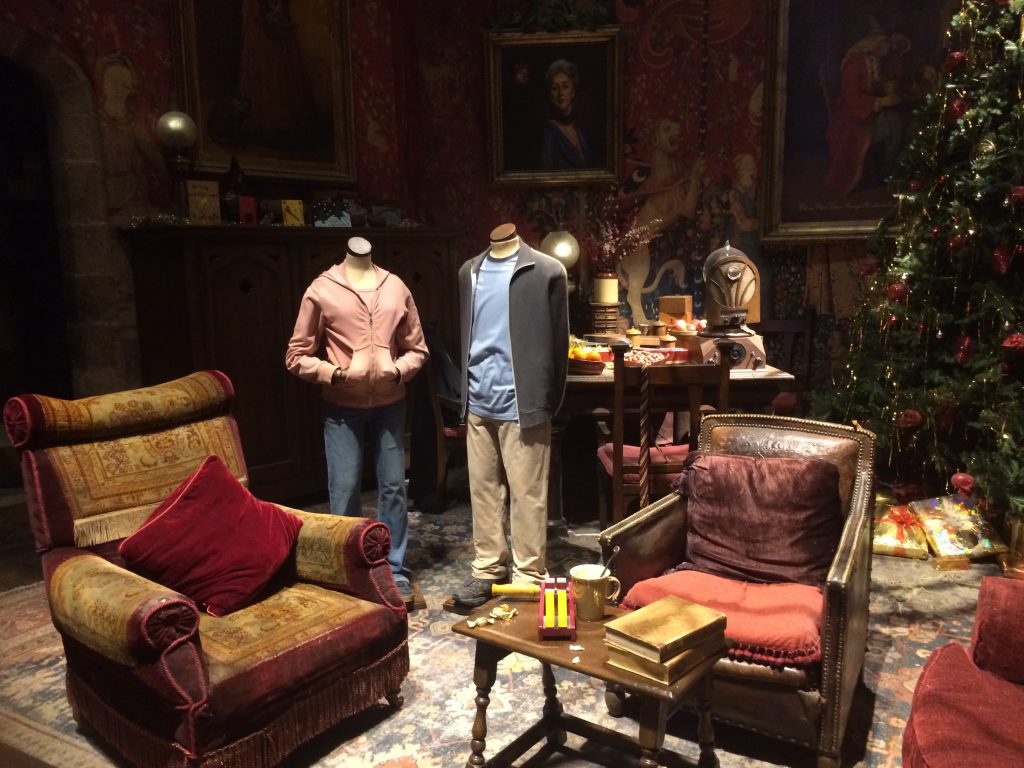 I've got another video inside the first hanger including the tiny Philosopher's Stone and the self-stirring cauldrons.
There's a green screen area where you can try riding a broomstick over the streets of London and can buy the video to take home.
And here's a video of The Burrow where The Weasleys live which has such delights as a self-cleaning frying pan.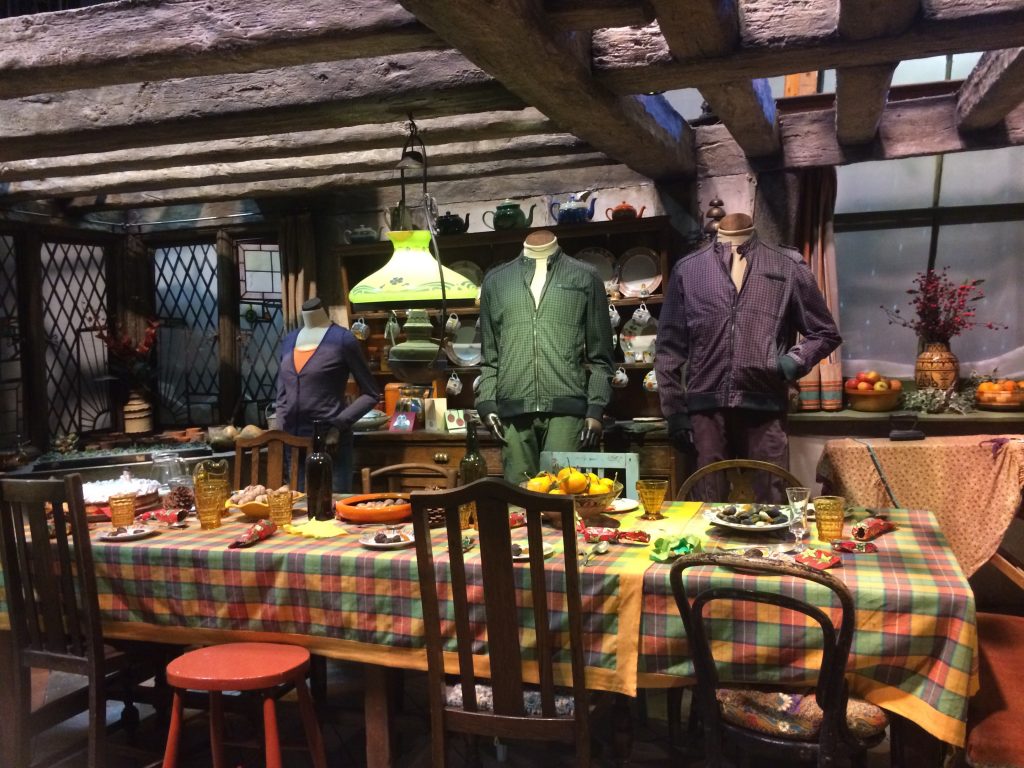 Hogwarts Express
From here you reach the Hogwarts Express which you can go inside.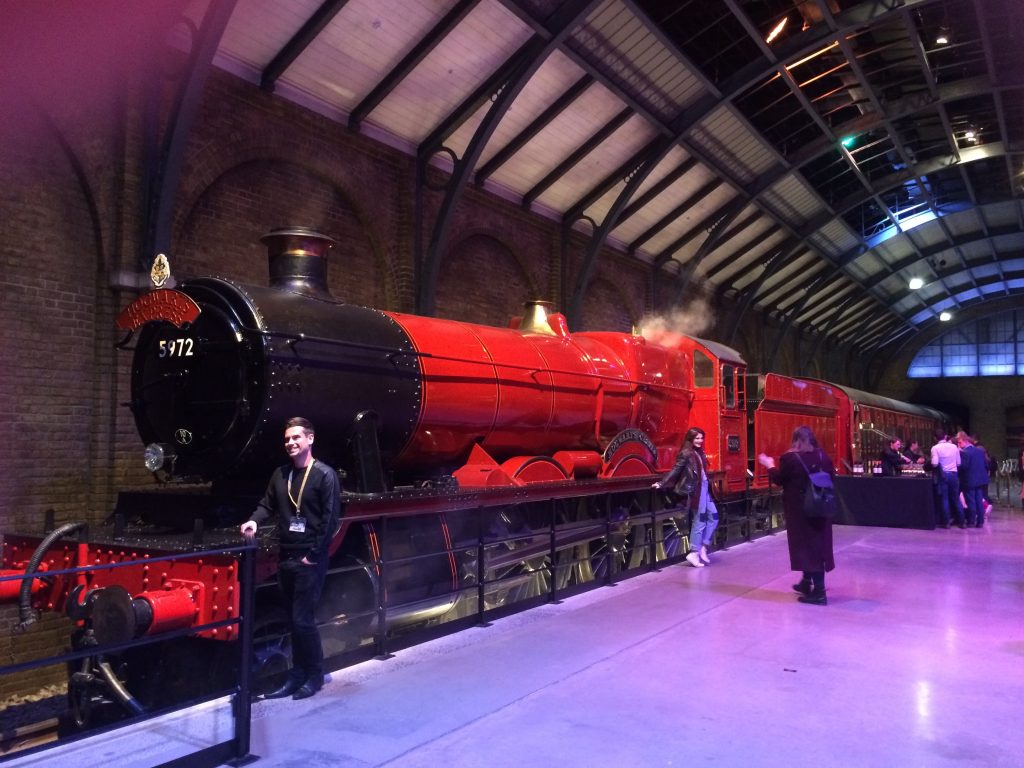 While you can't sit in the train carriages used for filming you can sit in open carriages and interact with a video so imagine you are on the train. And you can buy the photos later.
Butterbeer
After all that running around it must be time for a break so what better beverage to enjoy here than butterbeer?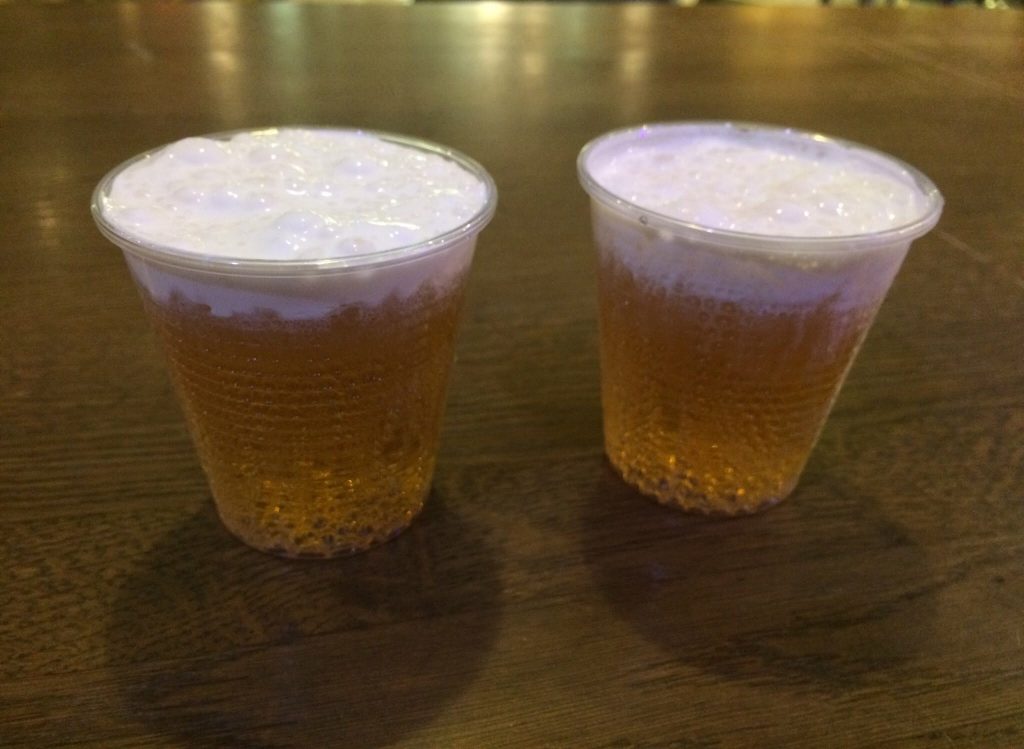 It is non-alcoholic (remember it is drunk by the children in the films) and I can report it takes a lot like cream soda.
Outside
This is the section I mentioned you might need your coat for as you don't want to miss the exhibits outside. There's the triple decker knight bus, a Ford Anglia car you can sit in and Hagrid's motorbike and sidecar which you can also jump in for a photo opportunity.
There's also Privet Drive so you can knock on the door at no. 4, and walk across the wobbly bridge too. And if you visit at Christmas time it snows here as well!
Back Inside
In the next hanger there are creatures such as Dobby and that enormous spider to get past before you reach Diagon Alley.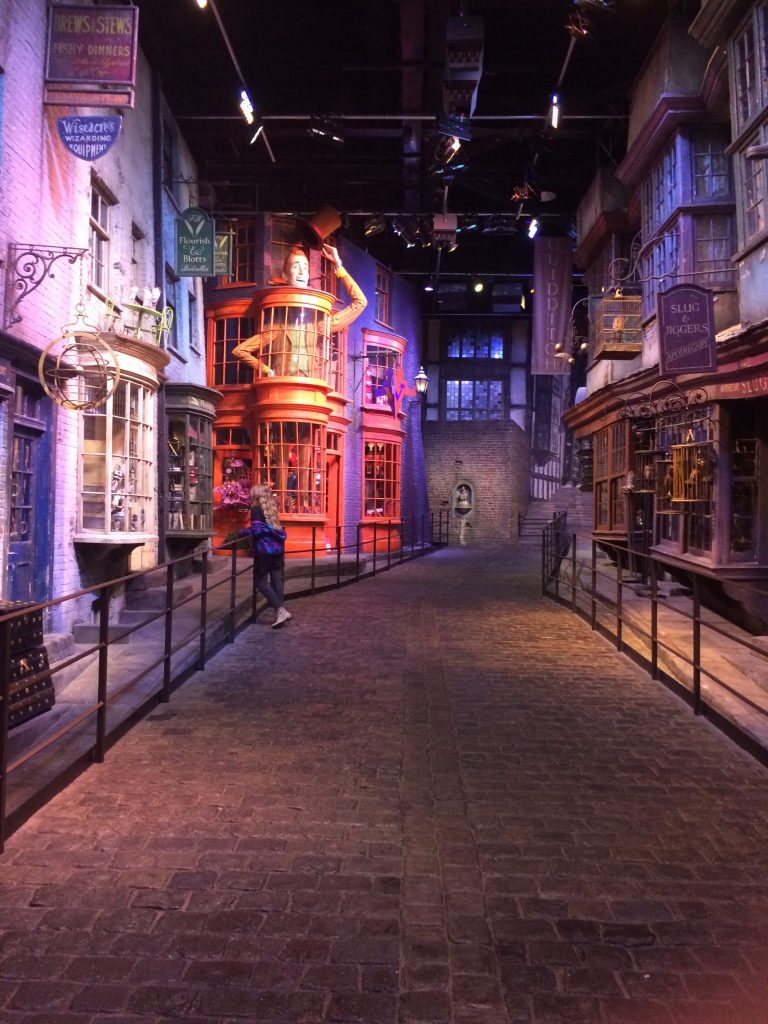 Hogwarts Castle
The tour ends at the enormous model of Hogwarts castle.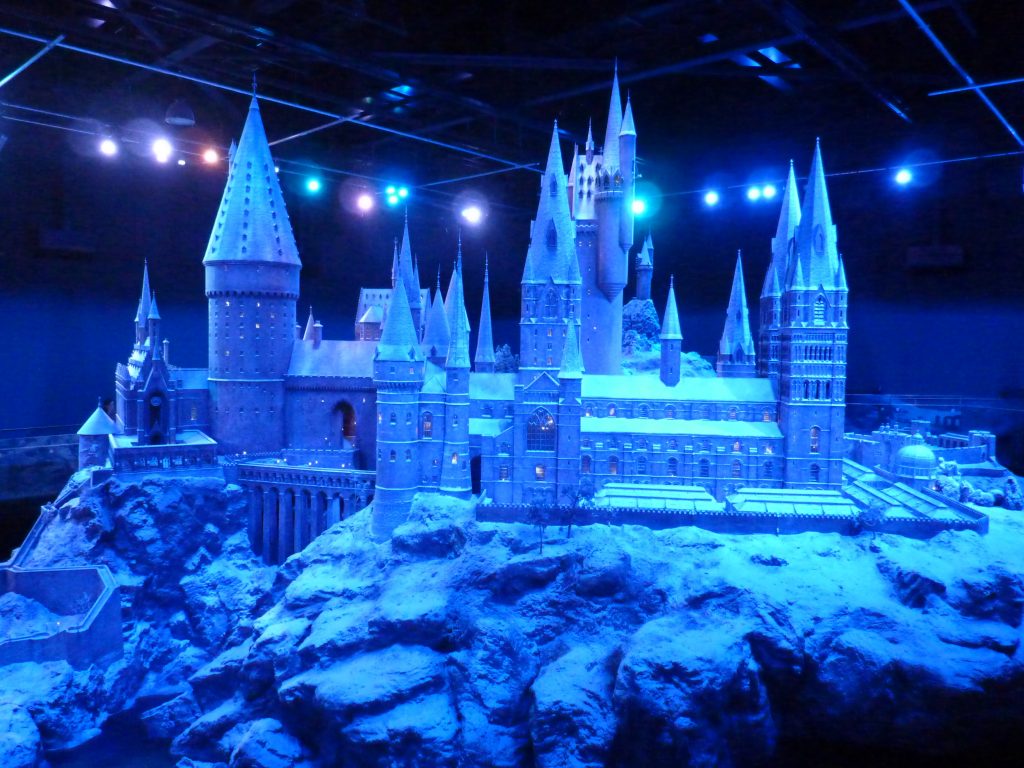 To give you an idea of the size of this thing, look at the people in this photo for scale.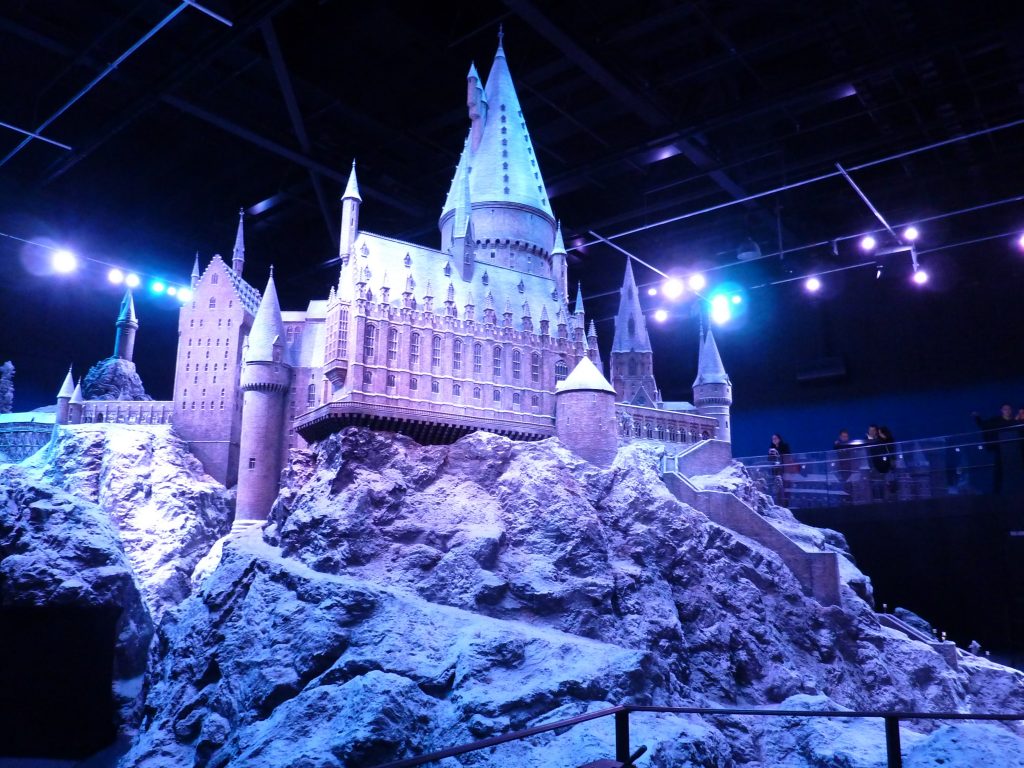 And you can also see the scale of the Hogwarts model in this video of the finale.
Conclusion
You can easy spend 2-3 hours here before you reach the gift shop and that actually makes it good value for money. Yes, the tickets aren't cheap but this isn't a replica – this is the real thing and worth every penny.
Visitor Information
Address: Warner Bros. Studio Tour London, Studio Tour Drive, Leavesden WD25 7LR
Getting There: Get a train from London Euston to Watford Junction and there's a dedicated shuttle bus to take you to the venue.
Official Website: www.wbstudiotour.co.uk
Disclaimer: As is common in the travel industry, the writer was provided with complimentary tickets for review purposes. While it has not influenced this review, AboutLondonLaura.com believes in full disclosure of all potential conflicts of interest.