I'll start with an open declaration: I love Zippos Circus. There, I've said it. In a world where kids think stunts on the telly are real life and there's a culture of 'be famous without actually having a skill' Zippos Circus can remind us that hard work and talent is more important.
I still find it thrilling to be so close to the performers in the circus ring. There are no barriers or glass walls to peer through; they are just metres away making us laugh and gasp and can see our reactions.
Hard-working
While theatre actors work hard I've never known anyone harder working than the Zippos Circus team who perform at least two times a day and the only days off are for travelling to the next location. Performers are also the crew when not in the ring as they help put up the tent and care for the animals.
Animals
And this is where the latest controversy has started. Yes, Zippos Circus has animals in the circus. Zippos Circus is celebrating it's 30th anniversary this year so they know about running a successful circus. But when I say animals what are you expecting? Are you picturing elephants standing on stools? A lion tamer putting his head in the animal's mouth? Well, shake those images away as this is what Zippos Circus has on offer.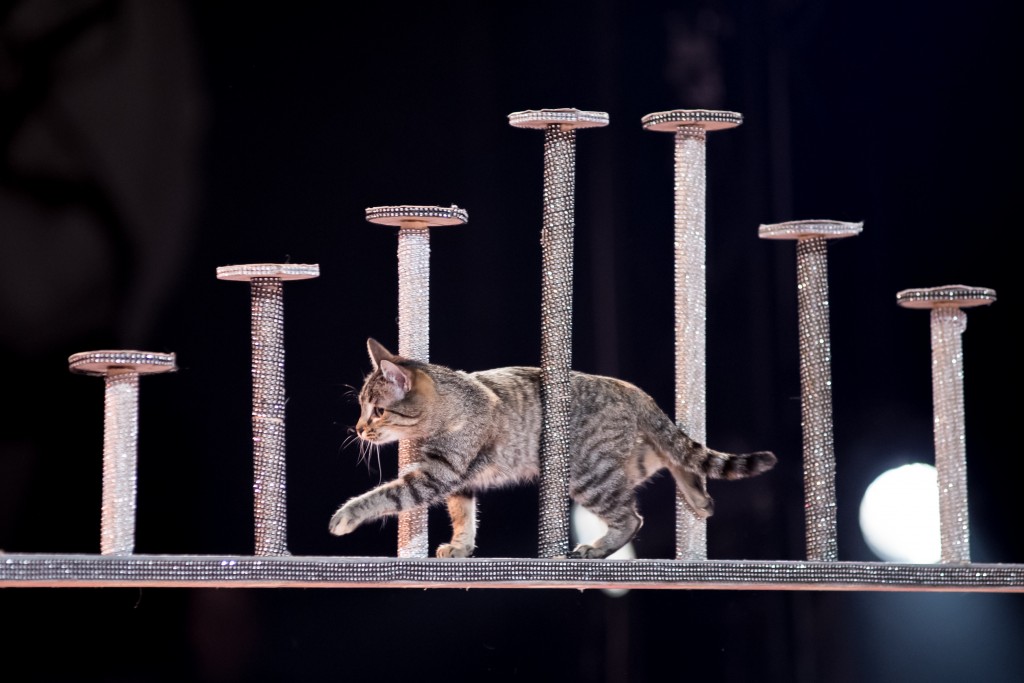 Domestic cats. Not scary but oh so cute. These kitties are all rescue cats from France where the Borrisov circus family found one cat in a terrible state and nursed him back to health before adopting more so he had company. Circus performing is their life so the cats joined in.
Anyone with a cat will know if they don't want to do something they won't so there's no cruelty here. I've read a lot of judgmental comments lately from people who haven't seen the show and have decided the cats must be forced to do the act. Just try and 'force' a cat to catch a piece of string, or jump onto your lap when they don't want to, and you'll know cats are not that easily coerced.
I was really pleased to see this article on Buzzfeed where the journalist came to find out for herself more about these cats. She found "27 former malnourished street cats who have become pampered performers at Britain's biggest circus".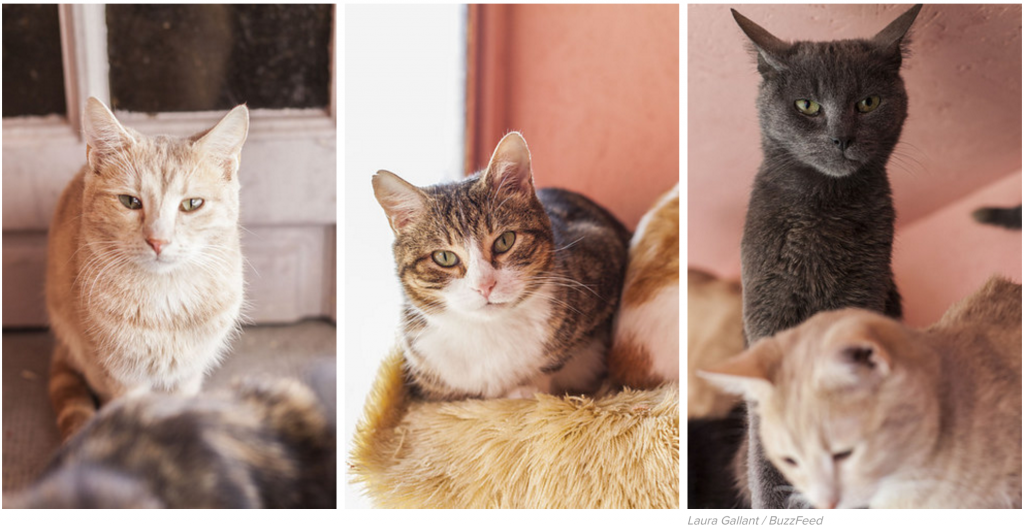 The Cat Act
The cats are acroCats so they perform tricks such as walking across a tightrope (only a couple of feet off the ground) and jumping from one stool to another. One cat, Felix, can climb a pole and then jumps down again onto a waiting cushion. If only we could persuade our own cats to do that when they get stuck on top of the wardrobe or in a tree, eh?
The Celebration Show
As I mentioned earlier, 2016 is the 30th anniversary for Zippos Circus so they've put together more than just the five minute pussy cat act.
The Borissov family also rescued two Percheron horses (this time from the slaughterhouse) and Boris Borissov performs an act standing on horseback.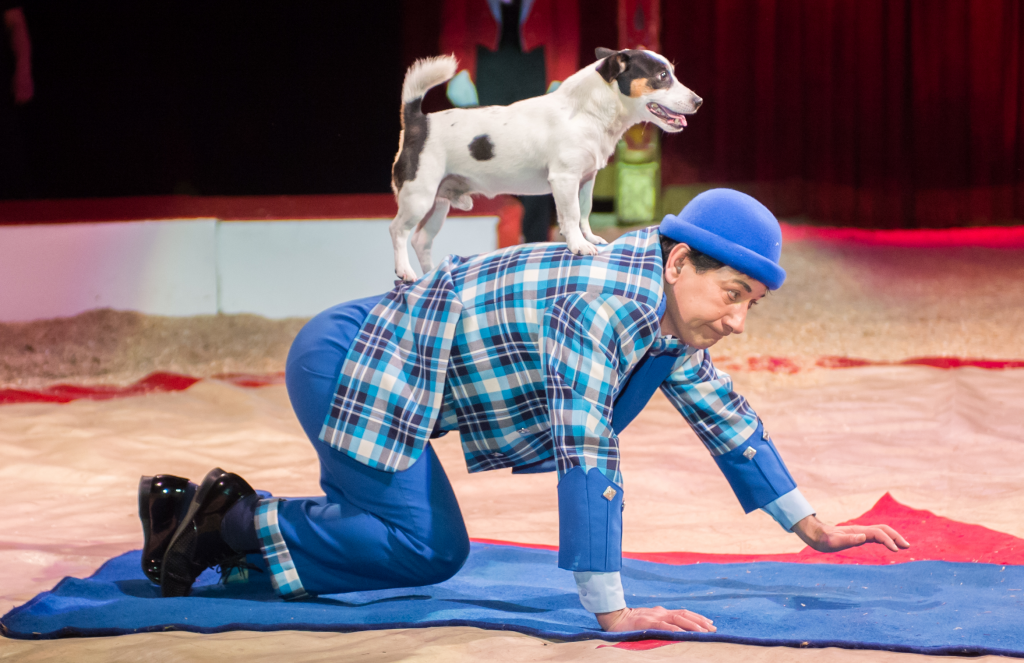 Speedy the dog is back with Mr N for some more silly fun and there's more clowning from Mr Lorenz and Alex the Fireman. Alex the Fireman was probably my favourite act as he did some great stunts on a spinning ladder and the kids sitting around me loved getting water squirted at us so were laughing all the way through.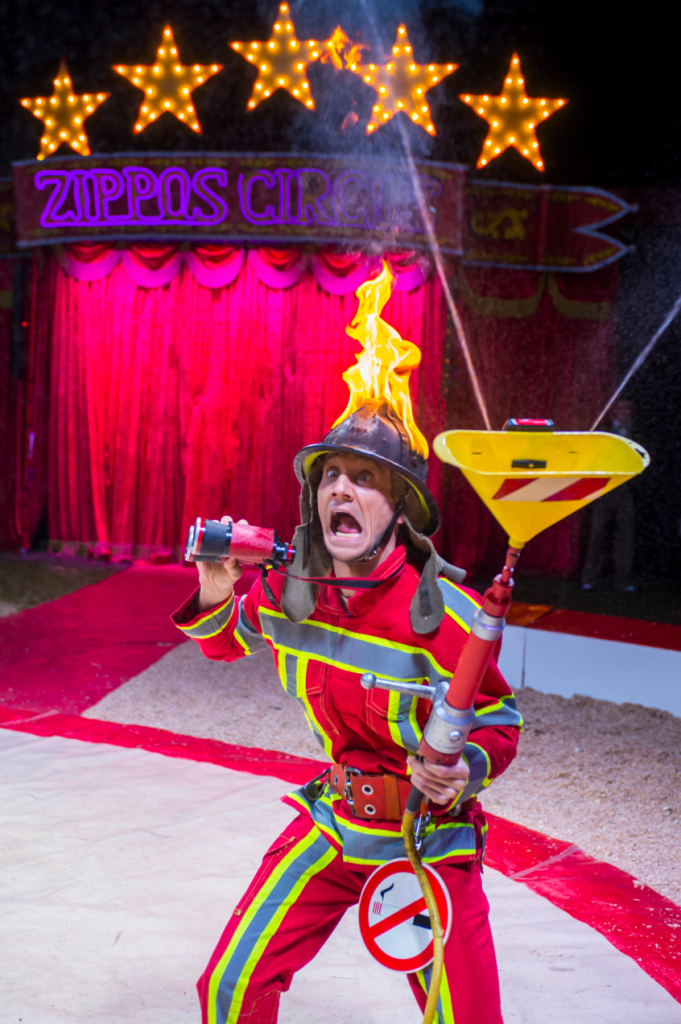 Any more animals? Well, yes there are. Norman Barrett MBE is everyone's favourite circus ringmaster and he is back with his performing budgies.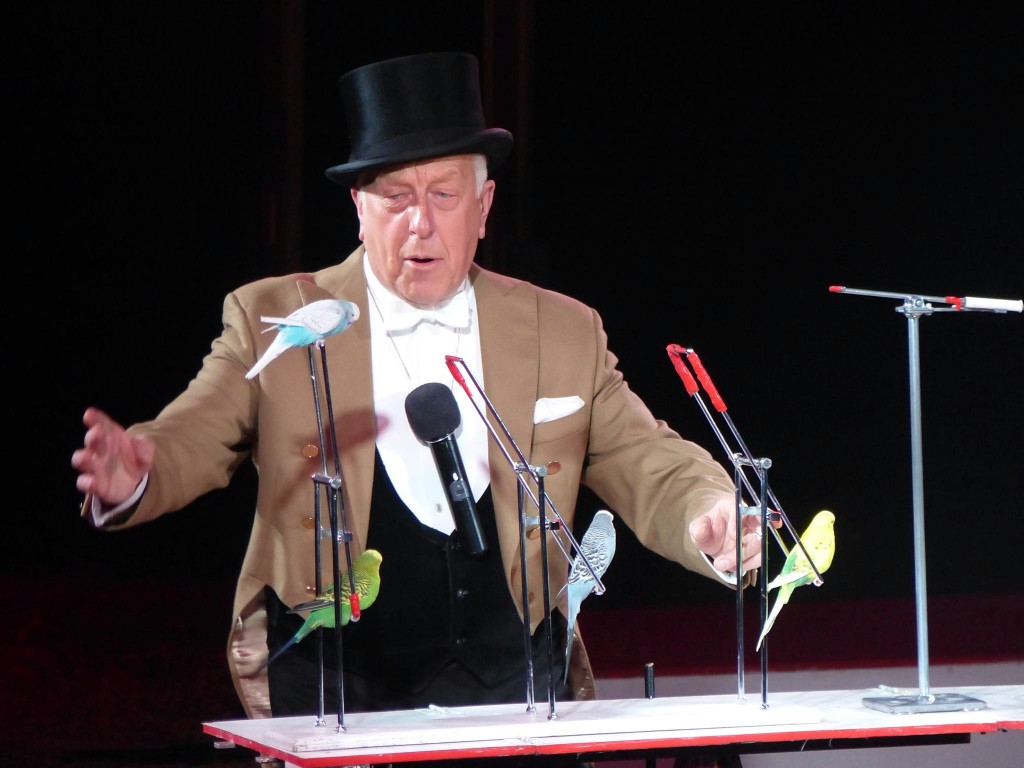 That's a lot of cuteness but what about those acts that make you gasp and want to cover your eyes? They've got those too with Alex Michael who climbs to the top of the big top and 'walks' upside down with just his ankles holding him up there!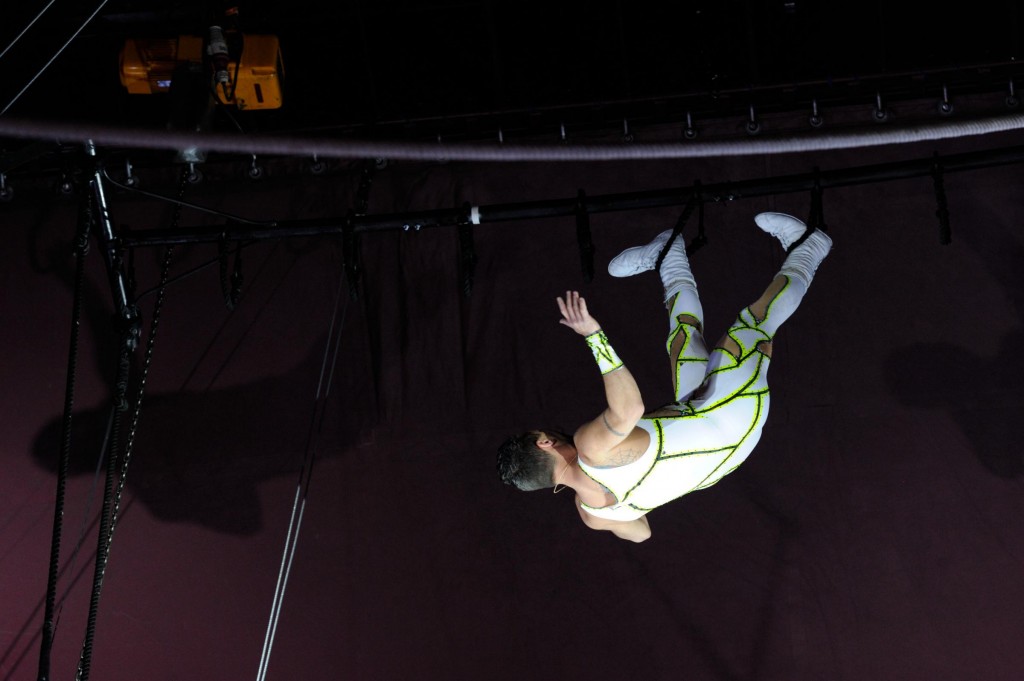 Duo Galaxy have the 'Wheel of Death' which, it doesn't matter how many times I see this act, makes me cover my eyes at times. And I did like the comment from the toddler sitting next to me who, when Markus put on a black hood to be blindfolded, asked why he had his pants on his head.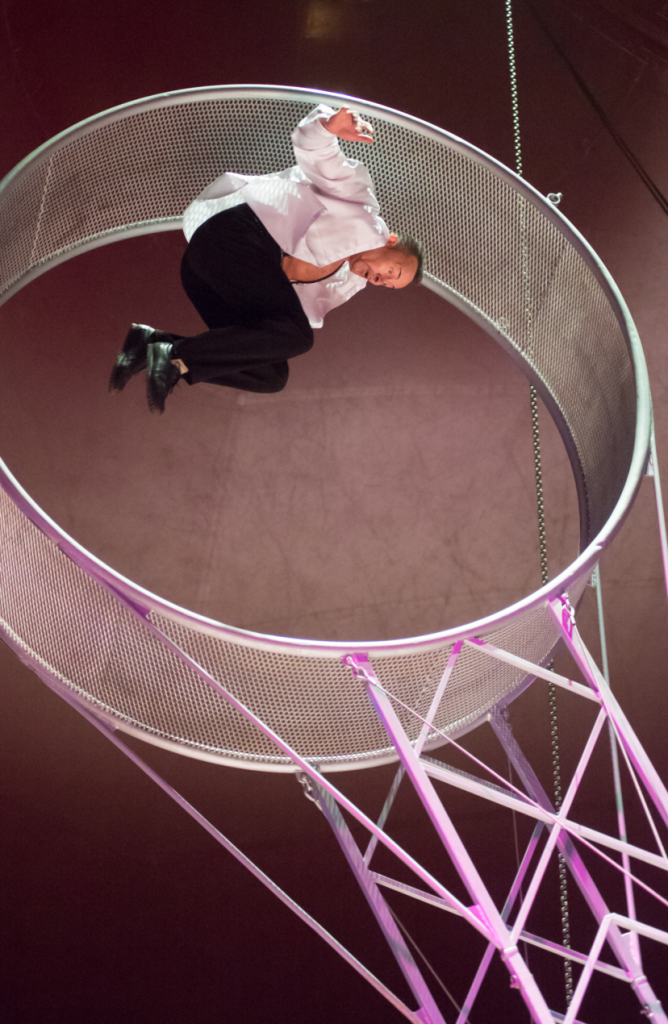 And there's even more acts than that as the show is about 2 hours long (with an interval). As you would hope and expect, Zippos Circus is a touring circus so do check their website to see when they are near you. Londoners are especially lucky this year as there are lots of London area locations but Zippos Circus also spend a fair few weeks in Scotland every year.
Tickets are from £7.50 and you can get a 30% discount with the code 'ZIP30' when booking online. See www.zippos.co.uk for more information.