There's a large restaurant in Leicester Square that I have walked past for years. It's not that I've heard bad things about it, or that I don't like the cuisine (in fact, I really like Mexican food). It's just that Londoners don't eat in Leicester Square, do they?
But I like to go to the places visitors to the city get to enjoy so I felt it was time to head inside and find out what I'd been missing.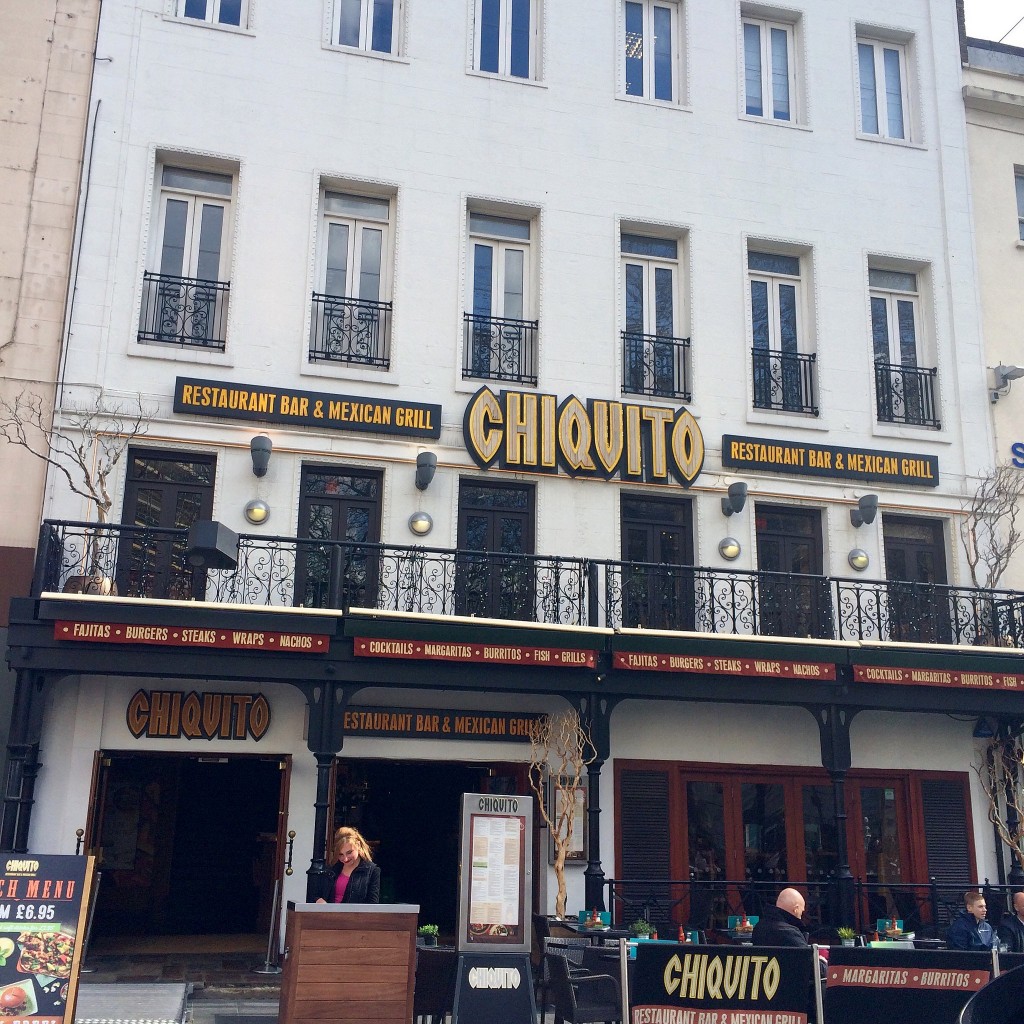 Chiquito
This isn't a new restaurant. Chiquito is a chain of 88 restaurants across the UK specialising in Tex-Mex food, drinks and fun. They have the mix of American and Mexican tastes from 'wild to mild' and everything is freshly-prepared.
The Leicester Square restaurant is a large cantina-inspired dining area across two floors with outdoor seating too. There's Latin-American music and a friendly welcome.
I know we all worry about the hygiene standards of central London restaurants but I can confirm this restaurant has a 5 star rating (highest level).
Street Food Menu
Inspired by the traditional Mexican markets, a Street Food Menu was added early in 2016. These small plates, named antojitos, mean 'little cravings' in Mexico and are made for sharing.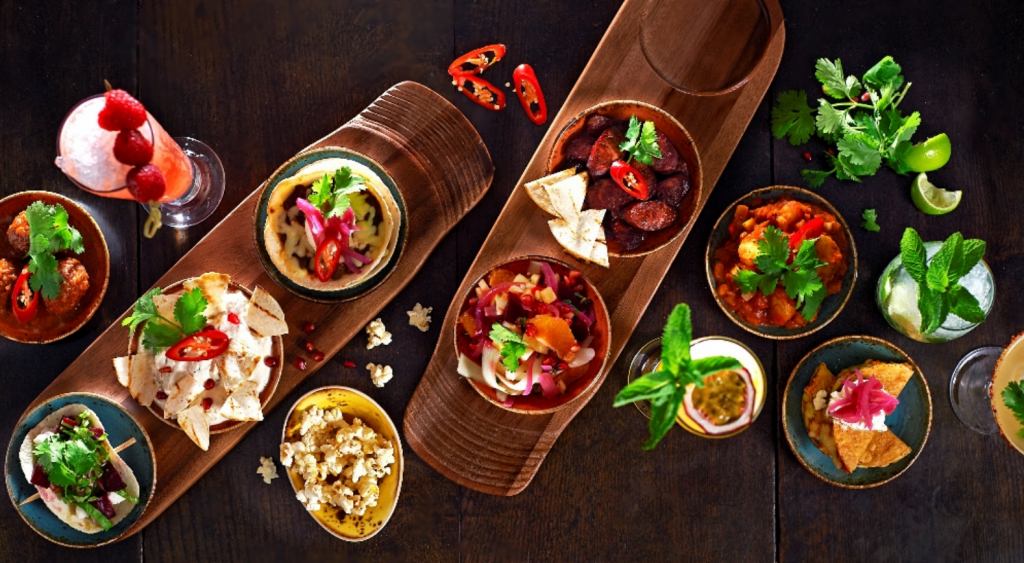 Presented on these wooden platters, I tried three vegetarian dishes and my dining companion chose the non-veggie options so we had lots to see and try.
I loved the Fiesta Salad and have no idea why I've never thought to put pineapple, beetroot and pomegranate together but I sure am grateful for the inspiration as it was delicious. Whipped Feta and Honey is another 'oh so simple, why didn't I do this before?' idea and was yummy with the toasted tortillas.
The Mini Classic Burrito was a good size for a light meal and the crispy tacos were a good bite size option.
Kid's Menu
There's a Kid's Menu and a Young Adult's Menu so your four year and twelve year old don't have to have the same size meal. My 'fear of spices' child chose the burger and chips and a rainbow drink which was so good she had another.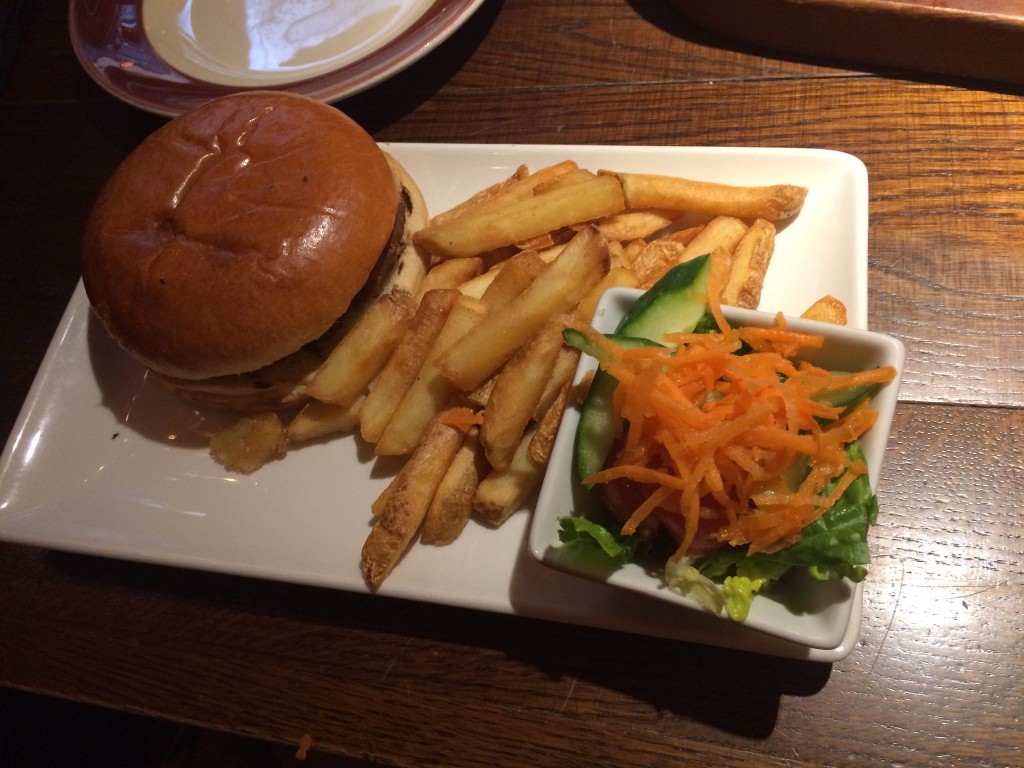 We visited at lunchtime and I was pleased to see there was a really good priced lunch menu (available 11am-5pm) as well as discounts for students.
The restaurant was busy but staff were friendly and efficient. There was a good mix of families, couples, work lunches and friends dining which is always good to see.
Next time I'd like to try the margheritas as they were recommended so I'll have to return for dinner soon.
Official Website: www.chiquito.co.uk
Disclaimer: As is common in the travel industry, the writer was provided with complimentary services for review purposes. While it has not influenced this review, AboutLondonLaura.com believes in full disclosure of all potential conflicts of interest.