When visiting York to try Safestay York Hostel I was adamant I had to have afternoon tea at Bettys York.
The iconic Yorkshire tea rooms have a fabulous reputation for afternoon tea and I have more than a fleeting obsession with posh tea and cakes.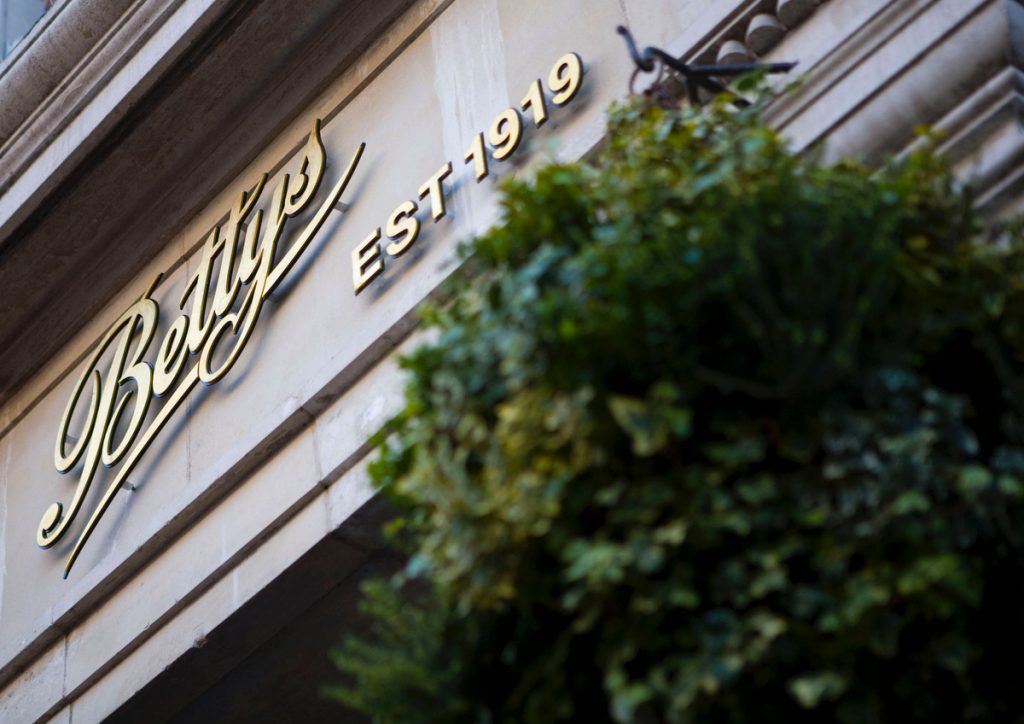 Bettys York (St Helen's Square)
There are actually two Bettys locations in York but I wanted to go to larger one at St Helen's Square.
There's a ground floor cafe at St Helen's Square but we made a reservation for afternoon tea in the upstairs Belmont Room.
Bettys is a Yorkshire institution with six café tea rooms across the county. Swiss baker Frederick Belmont founded Bettys in 1919 in Harrogate yet no-one knows why he chose the name Bettys.
Belmont Room
Frederick Belmont travelled on the maiden voyage of the Queen Mary in 1936 and used the decor of one of the ship's state rooms to inspire his design of the Belmont Room where we had tea and cakes. The room has elegant art deco wood panelling and ornate mirrors giving you the feeling of being aboard a luxury liner.
Do admire the marquetry pictures around the room too.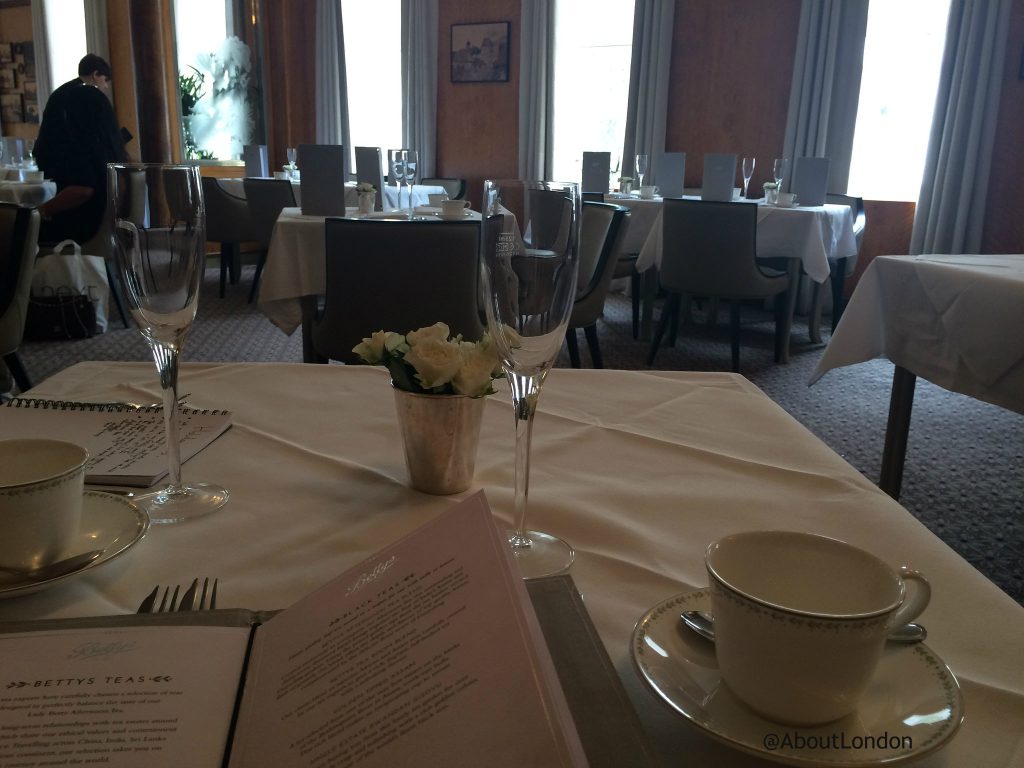 Wonderful Welcome
There's a separate entrance to the upstairs Belmont Room (no lift) and upon arrival we were escorted to our table and asked, "Celebrating anything special today?" This is such a nice touch as many do book for birthdays and anniversaries. My daughter chose to let our waitress know we were on holiday and how happy she was to be having afternoon tea here as I had told her so much about Bettys already.
There's a cafe pianist who adds the background music to the dining event and can take requests for special occasions.
Waiting staff wear a Bettys white apron over long black skirts and white blouses, buttoned to the neck with a Bettys brooch.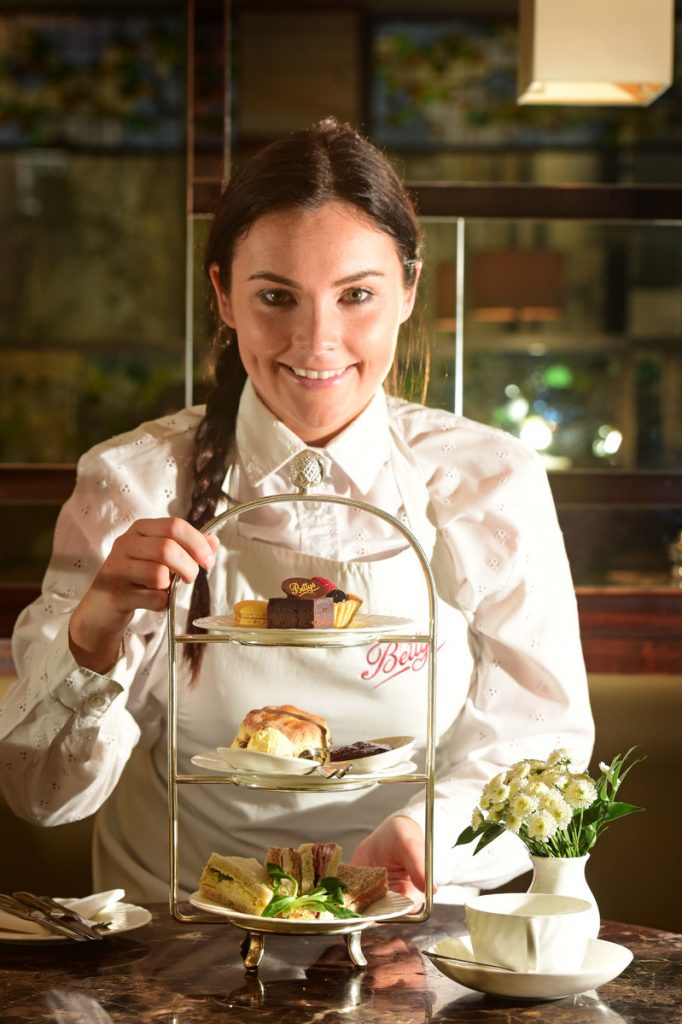 Keeping to Time
Staff here have to be highly trained as not only do they know the menu well but have to manage many tables to keep to the 1.5 hours allocated for afternoon tea bookings.
We booked for 3pm and, without feeling rushed at all, were ready to leave by 4.20pm.
Choices
We had 18 teas to choose from and our waiting staff was able to make suggestions for us both. My daughter also didn't want the Champagne glasses to be removed so a sparking apple juice was suggested, and appreciated.
You tea choice is served in a silver individual teapot with a silver tea strainer and stand. A glass teapot is used for caffeine free tea.
Bettys is all about local ingredients so the menu even includes a mini pork pie made with outdoor-reared Yorkshire pork.
I'm vegetarian so didn't try that but it was easy to make adjustments to the menu. Bettys can also offer gluten-free afternoon tea and were happy to help guests who hadn't booked the option in advance.
The Menu
Even before the silver cake stand arrives, the Lady Betty afternoon tea starts with a Prawn Cocktail appetiser, and a 'Savoury Selection': smoked salmon, cream cheese and dill roulade, and a miniature pork and apple pie.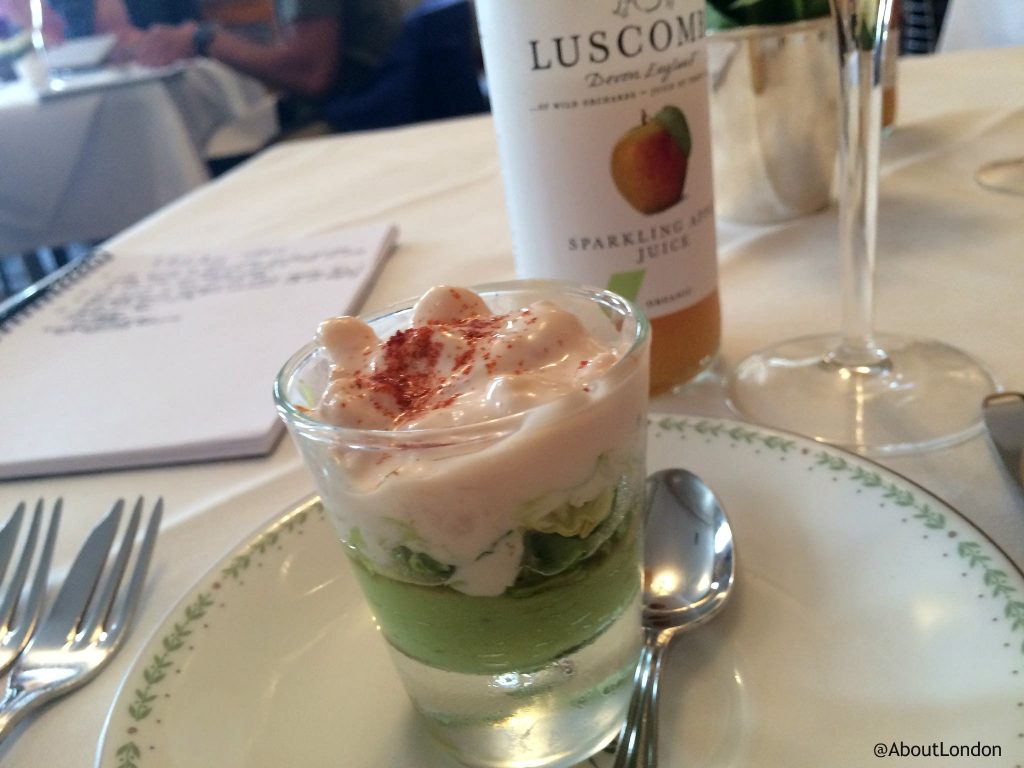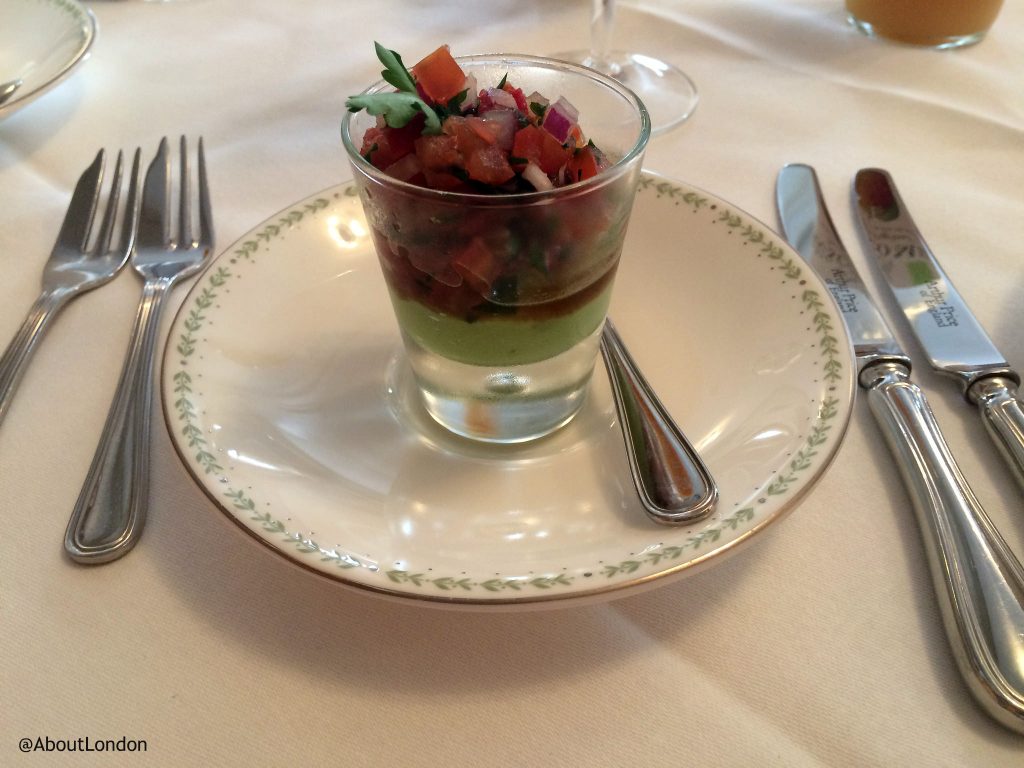 Then the joy of the cake stand was fully described with sandwiches (Yorkshire ham, Coronation chicken, egg mayonnaise), a small rose scone and lemon scone with clotted cream and strawberry jam, and the top layer of the cake stand with a selection of sweet treats including a macaroon, fruit tart and chocolate pave.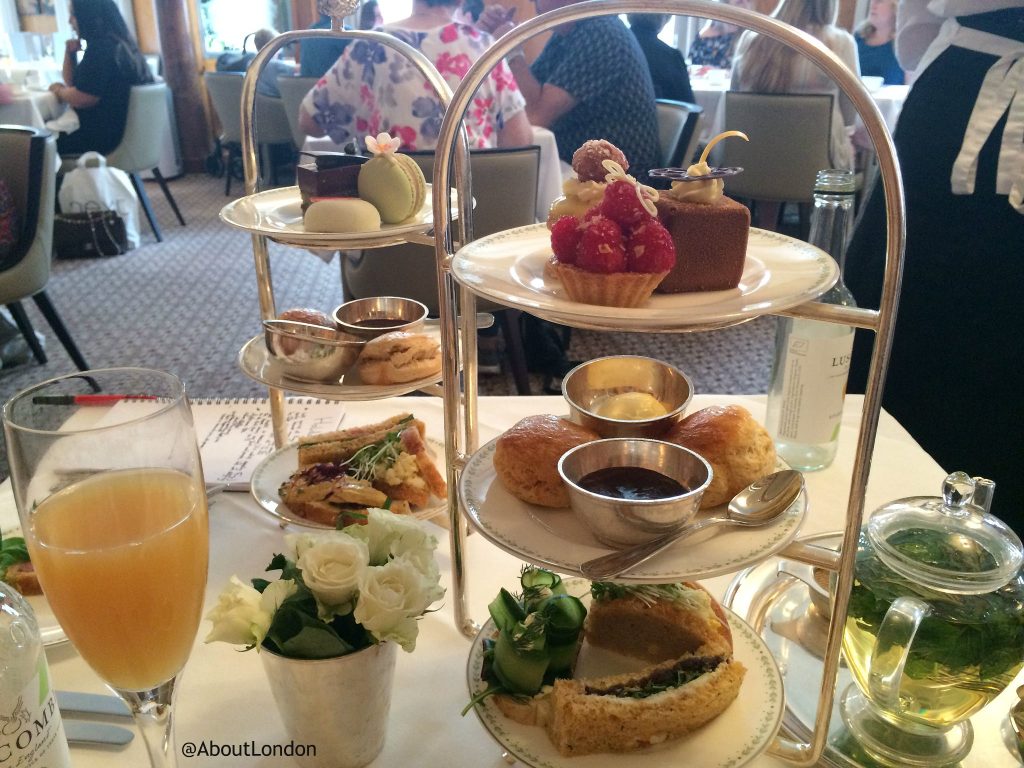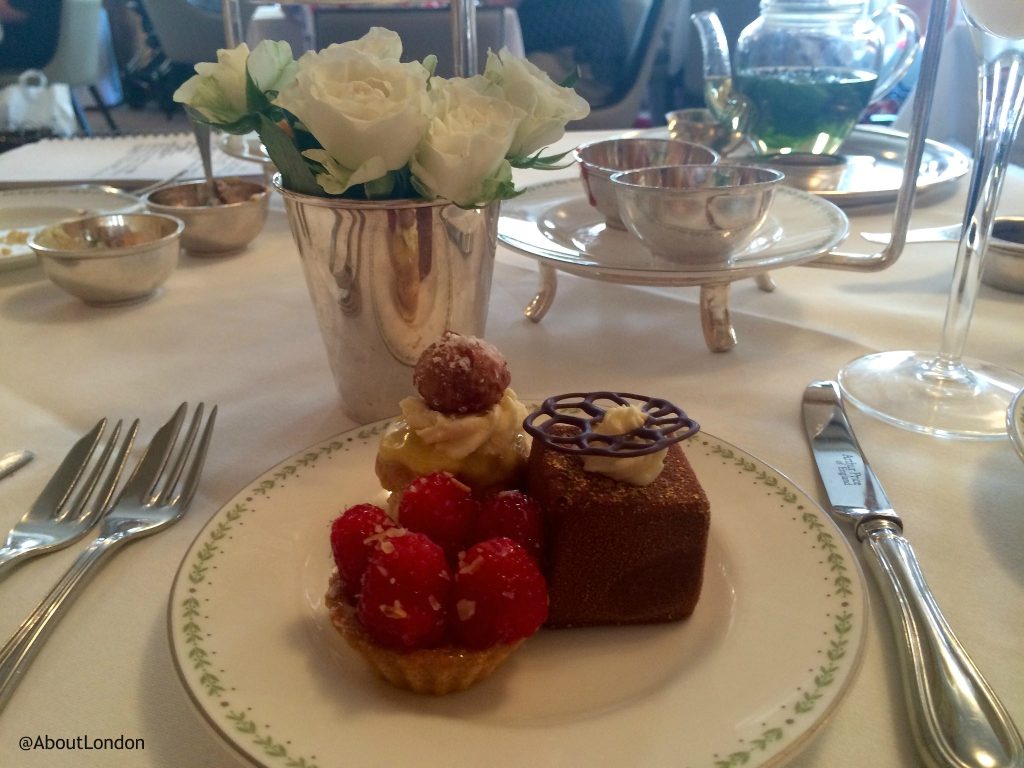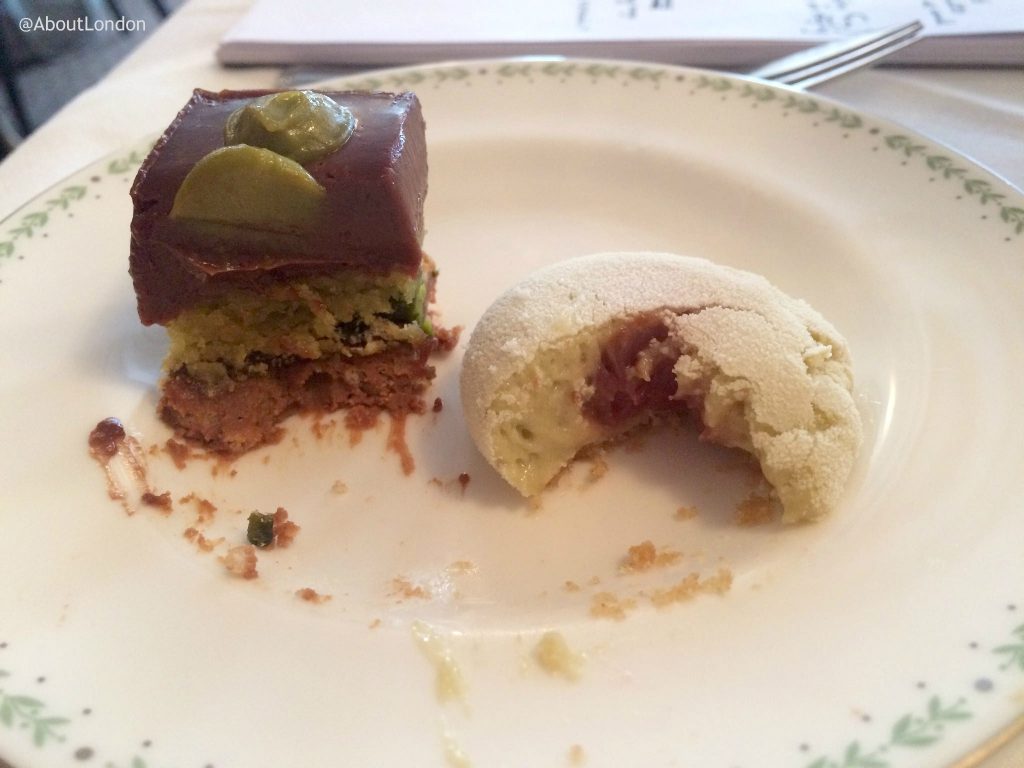 Clean Plates
Once you've had time to enjoy your sandwiches staff come back to offer more and to bring clean plates for your scones. This is not standard practice in London tea rooms but really should be. It's certainly standard practice at Bettys which is good to see.
Amazing Scones
While I've eaten a lot of scones I'd not had a lemon scone before and was really impressed. It cut easily in half and was still warm when I added cream and jam. I'll definitely be trying this at home soon.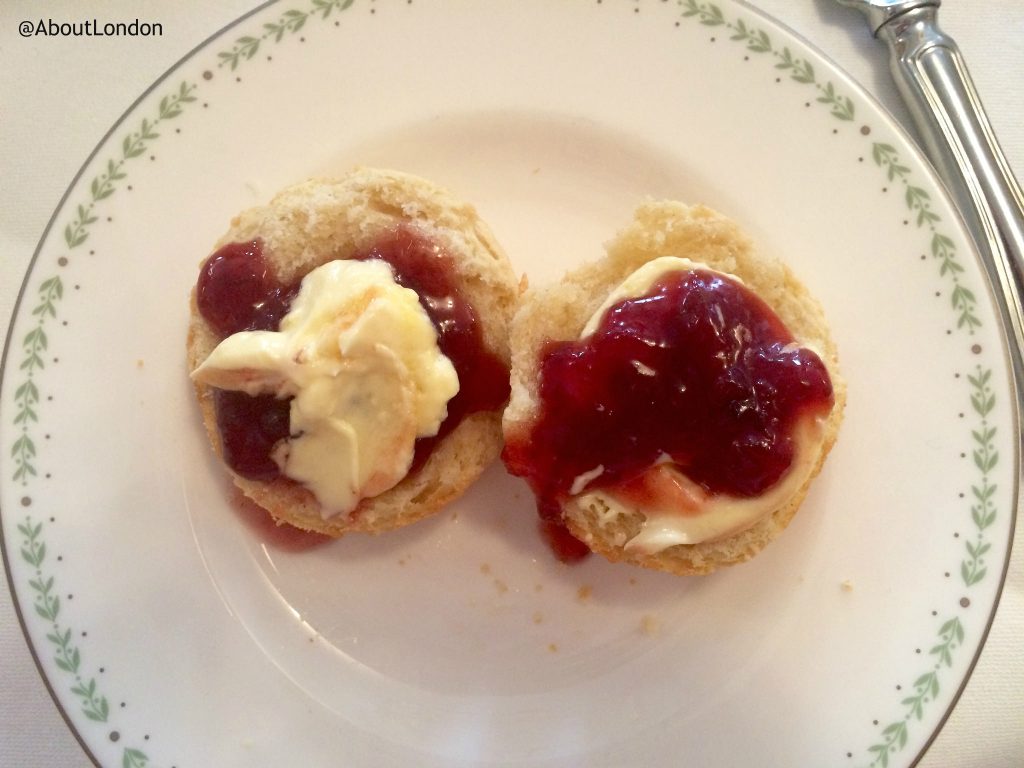 Family Friendly
I've taken my daughter for afternoon tea in London since she was 2 years old so she's very used to the delights of a silver cake stand. But it was clear to see at Bettys they welcome multi-generational groups as we saw grandparents dining with parents and their babies, and adult 'children' with their visiting parents. We also saw a group celebrating a wedding anniversary and a couple on a date which shows that afternoon tea really is for everyone.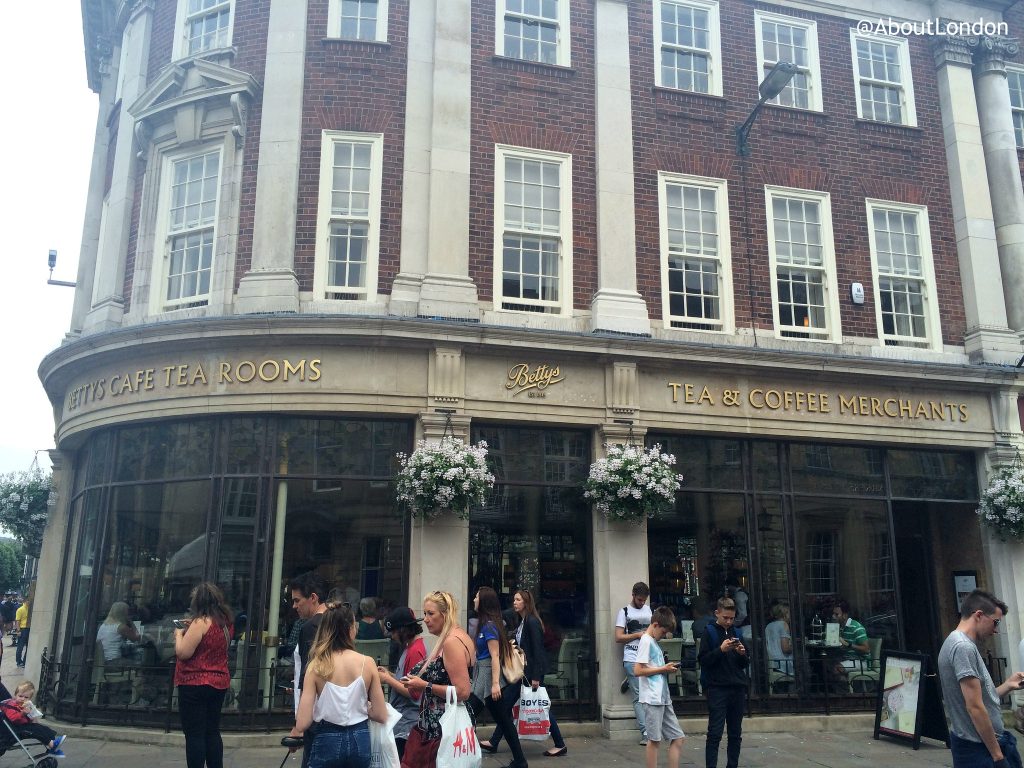 Conclusion
Bettys York offers an exceptional afternoon tea. It's a luxurious setting, with excellent staff and delicious treats. Definitely recommended.
Address: 6-8 St. Helen's Square, York YO1 8QP
Website: www.bettys.co.uk/tea-rooms/locations/york
Disclaimer: As is common in the travel industry, the writer was provided with complimentary afternoon tea for review purposes. While it has not influenced this review, AboutLondonLaura.com believes in full disclosure of all potential conflicts of interest.