I know what you're thinking. A hostel. Doesn't that mean loads of beds in a dorm for a cheap but uncomfortable night? And surely you wouldn't dream of taking the family somewhere like that? Let me tell you why Safestay hostels are different.
I first heard about Safestay when they opened a London hostel in 2012. What I found was a heritage building renovated with a stylish and contemporary design throughout. It seemed much more like a hotel with the 24 hour Reception, free wifi and gorgeous public areas to relax. Huge consideration had been given to the essentials of a good night's stay (comfortable bed, cleanliness, decent showers, etc) yet the prices remained low. This was how I got to know about the idea of a 'luxury hostel'. And where Safestay led the concept others have followed.
Given the opportunity to stay at Safestay York I jumped at the chance as there are some visitor attractions there I'd wanted to go to for ages, particularly to have afternoon tea at Bettys. (Do see my Two Days in York suggestions.) And I was able to bring my 10 year old daughter so she could give me her opinion on how family-friendly this hostel might be.
We got the train from London (2 hour journey) and it was a short walk to Safestay York on Micklegate. It was easy to find and a quiet location (we stayed on a Sunday and Monday night).
The Georgian building was Micklegate House, built for the Bourchier family in the 18th century.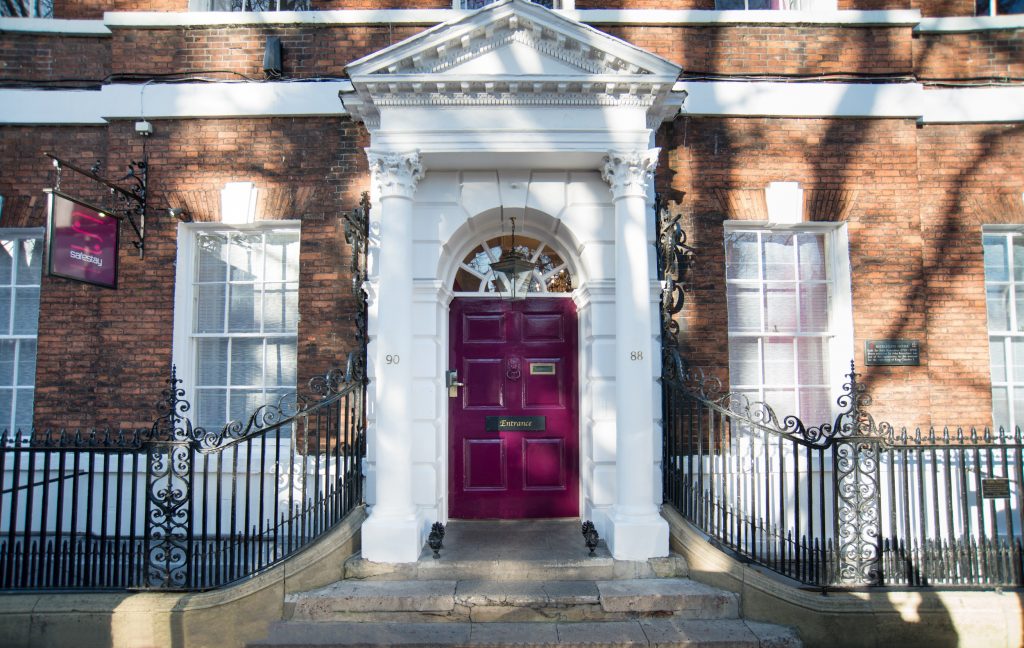 Outside the bedrooms are signs about the room's original use. (We stayed in the room for nine servants!)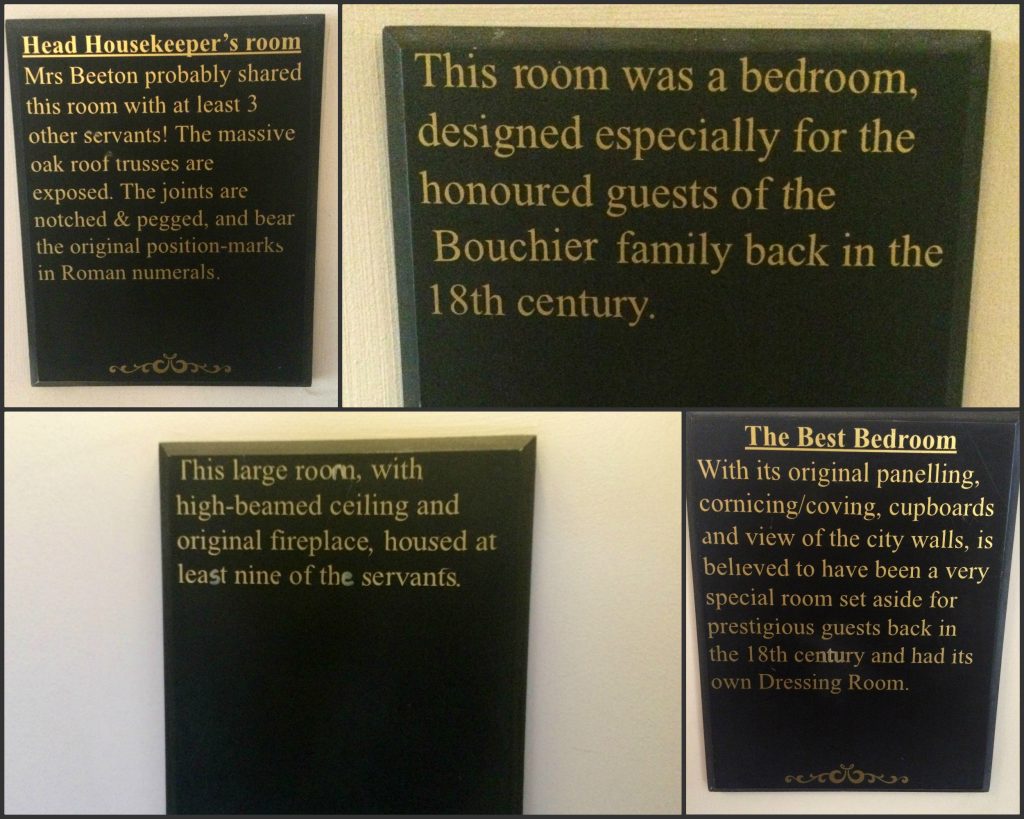 Here's what you see when you open the door.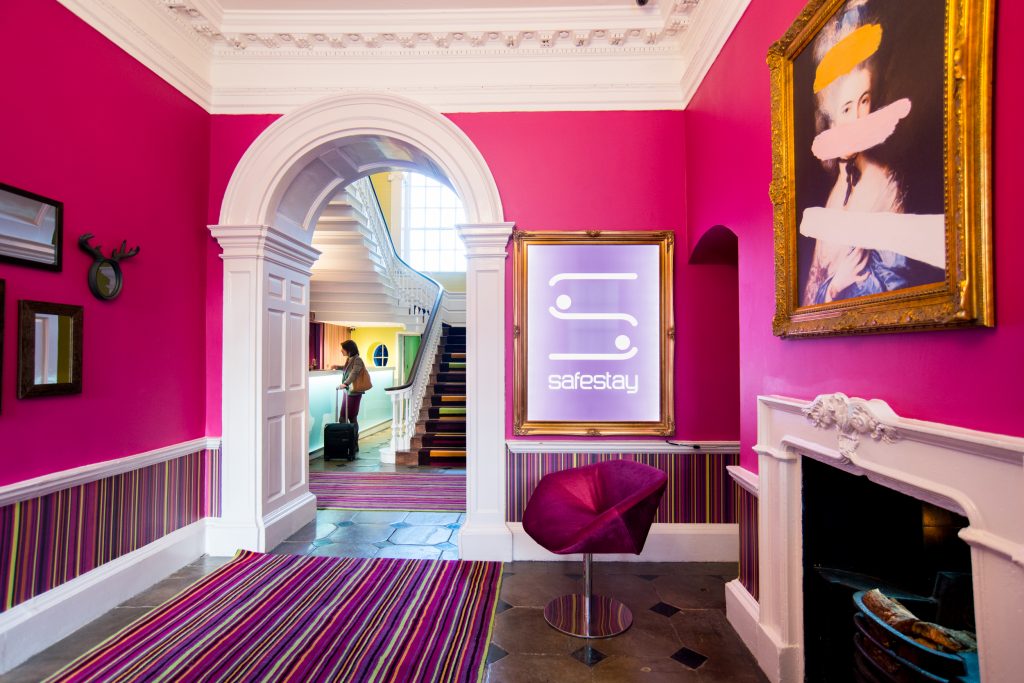 Now be honest, you weren't expecting that, were you? Safestay's brand colours are purple and hot pink with an accent of lime green (in case you hadn't noticed). The building has loads of original features (fireplaces, ornate ceilings and that sweeping staircase) but clearly also has a very modern feel.
At the 24 hour Reception we found the staff were always friendly and welcoming. There's a free Luggage Room so you can leave your bags if you arrive before check-in (2pm) or want to explore the area more after check out (10am).
There are free maps available and staff can give recommendations on where to eat or shop, and things to do in York.
Ground Floor
As well as the funky lobby, Reception and Luggage Room there are small lockers for your valuables in sight of the Reception (useful when staying in a dorm), a gorgeous bar and lounge at the front of the building, toilets and a dining room for breakfast and guest use throughout the day.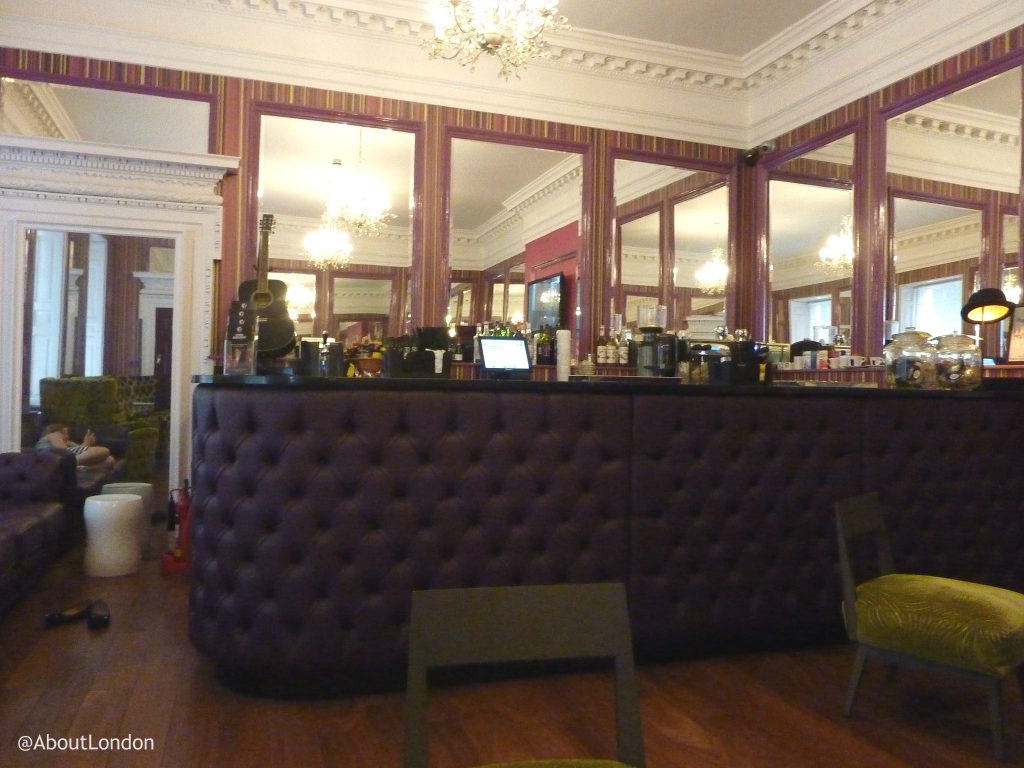 The dining room is possibly more hostel-like with benches and long tables. But it's got the touches that make is much more cool.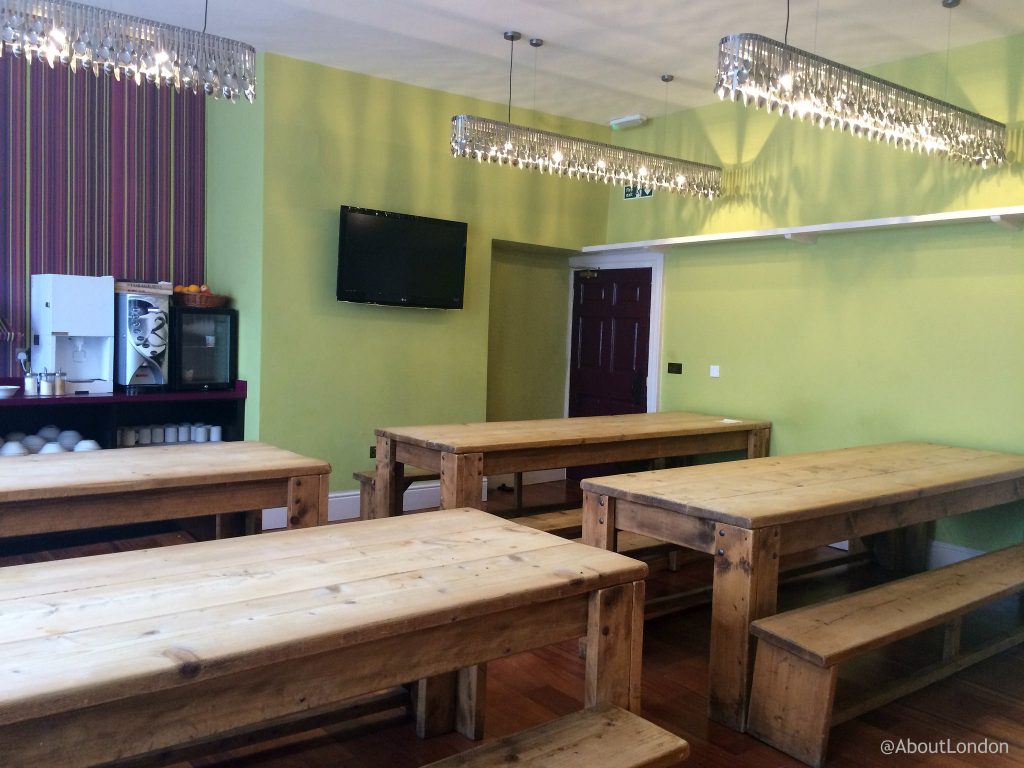 You pay for breakfast at Reception (get given tokens for each day) and it was a good array of what we wanted to start the day. There were pastries, eggs, toast, cereal, juice and yogurt and a decent coffee machine. I was pleased to see a choice of teas (including caffeine-free) on offer.
Unlike in hotels, guests need to clear the table after eating but it's easy enough to take your cup and plate to the trolley on the way out.
There wasn't a recycling option in the hostel so it would be good to have this added in the future.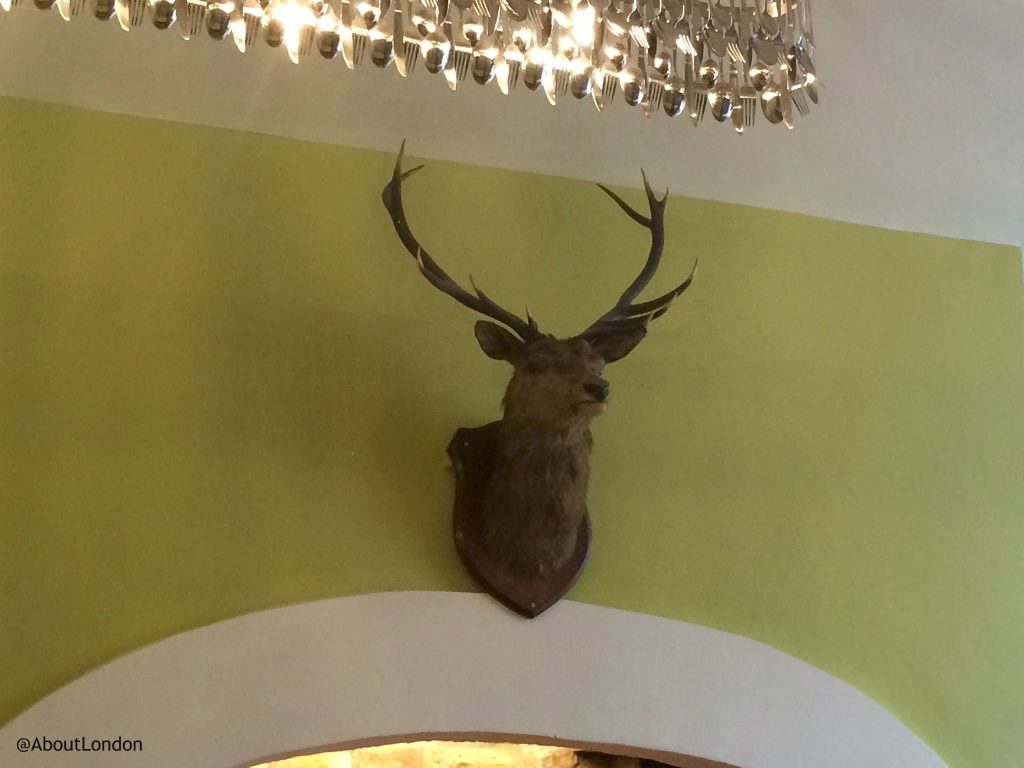 Nearby
Safestay York is under 10 minutes walk from York railway station and about 10 minutes walk to the heart of the city centre. On the way to the city centre (or on the way back), there's a Sainsbury's Local and a decent chippy almost opposite (Micklegate Fisheries).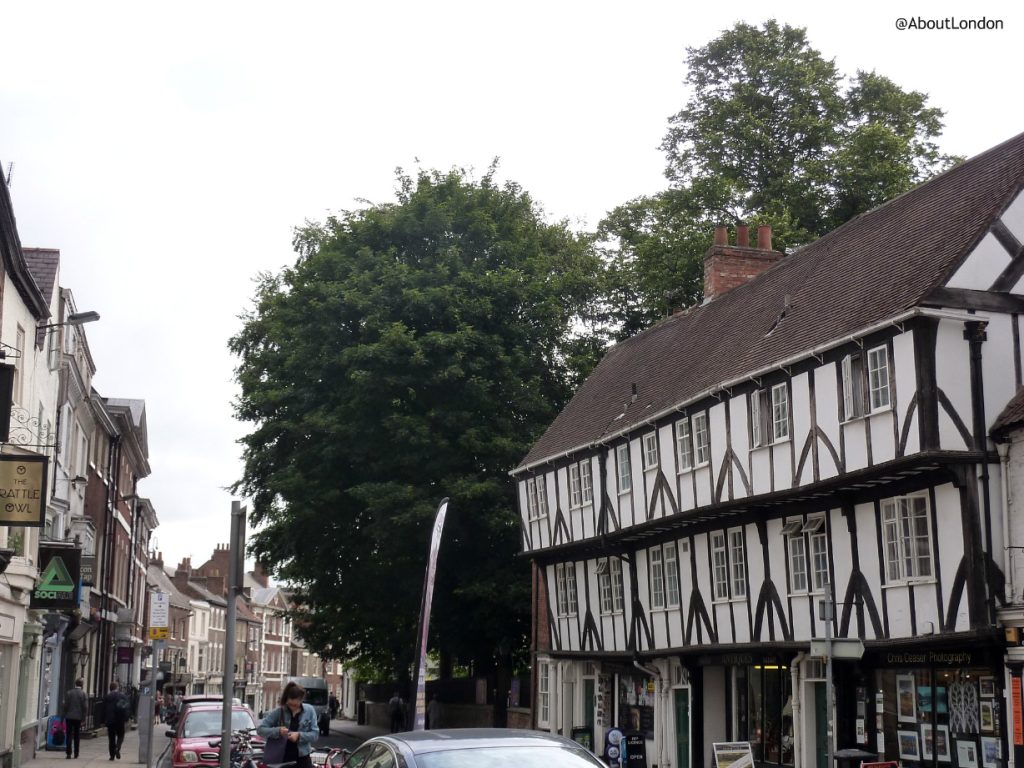 The Room
When staying with under 16s you have to book a private room or all the beds in a dorm (dormitories start from 4 beds up to 12 beds). We got a private room and as it had previously been a servant's bedroom it was at the top of the building. We got used to the three flights of stairs very quickly.
Our room wouldn't have been out of place in a boutique hotel. Antique beds, chandelier lighting, original fireplace, high ceiling, exposed beams and a super comfy Chesterfield sofa.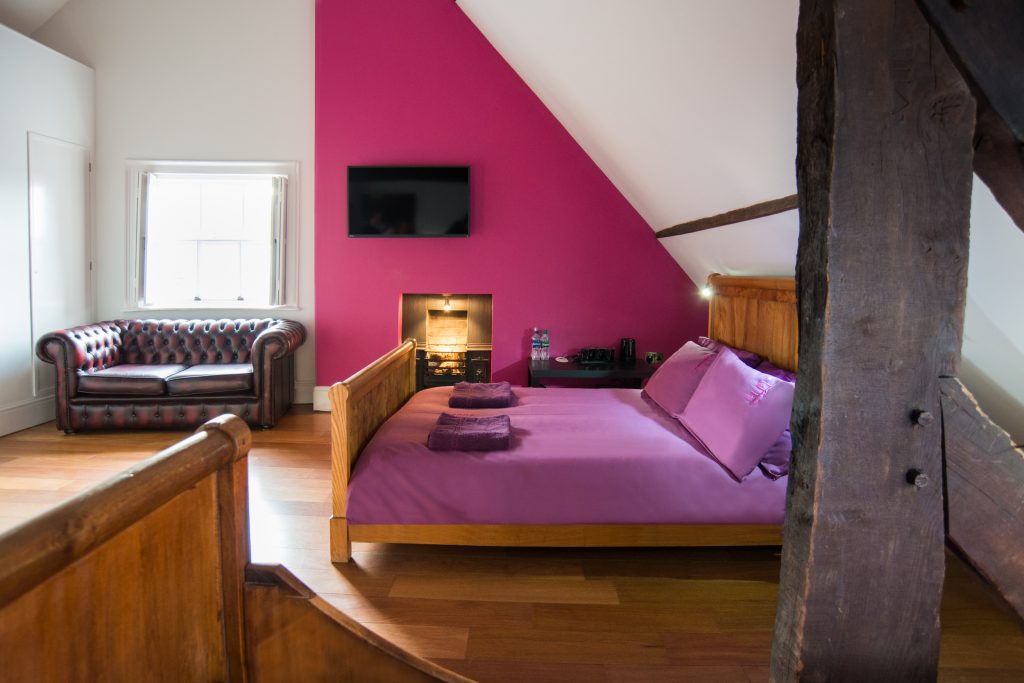 Just to prove we were there, here's a quick video of the room.
At Safestay hostels the beds are always already made (at other hostels you have to collect your bedding from Reception and make your bed). We found the mattresses super comfy and the duvets lovely and warm. Our room wasn't overlooked so we could have the window shutters open while dressing.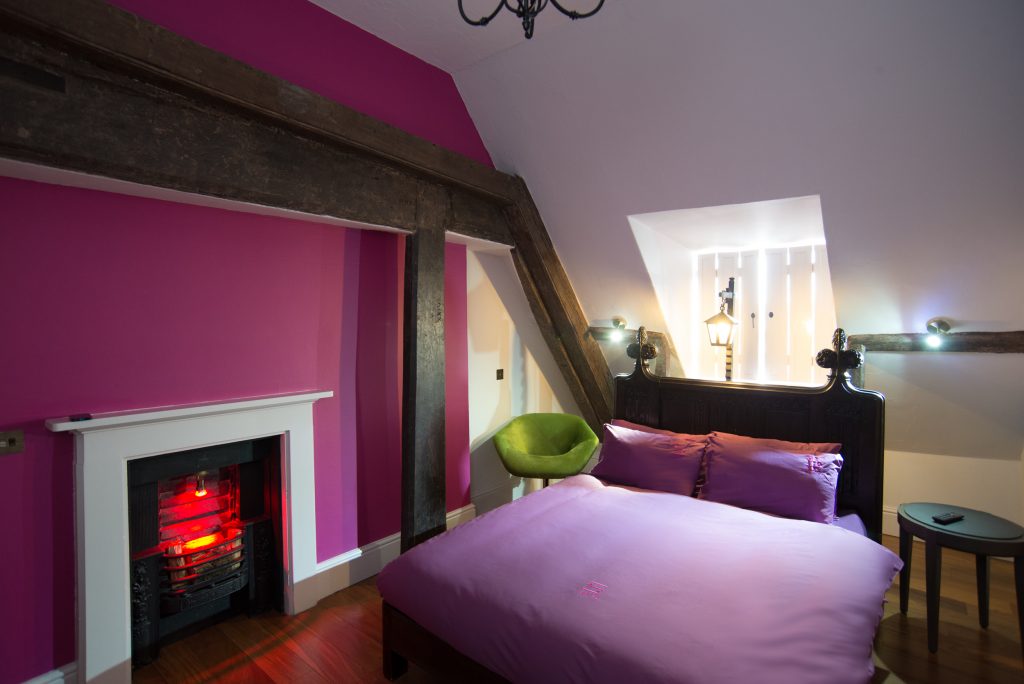 Usually when we travel I have a terrible night's sleep but take the benefit of enjoying a new destination and try and catch up on sleep when back home. But I slept really well here and felt refreshed each day.
As with all Safestay private rooms, we had a TV plus tea and coffee making facilities. We also had a iron and ironing board, plus a hairdryer too.
What makes it different from a boutique hotel was the lack of wardrobe – we did have an open hanging rail – and the bathroom is much more functional than luxurious. The bathroom has a powerful shower and towels and toiletries are provided for private rooms. But it is quite small and there's no bathroom shelf for your toothbrush. We found it easier to dry off and get dressed in the bedroom which was fine as there was so much space.
The bedroom door is a fire safety door so slams shut quite loudly and I did hear some other doors slamming in the morning. But that's a problem in many hotels so I can't really mark them down for that as we certainly felt safe in our room and throughout the hostel.
I'd always like more plug sockets but the room did have two by each of the beds so, again, that's more than you get in most hotels.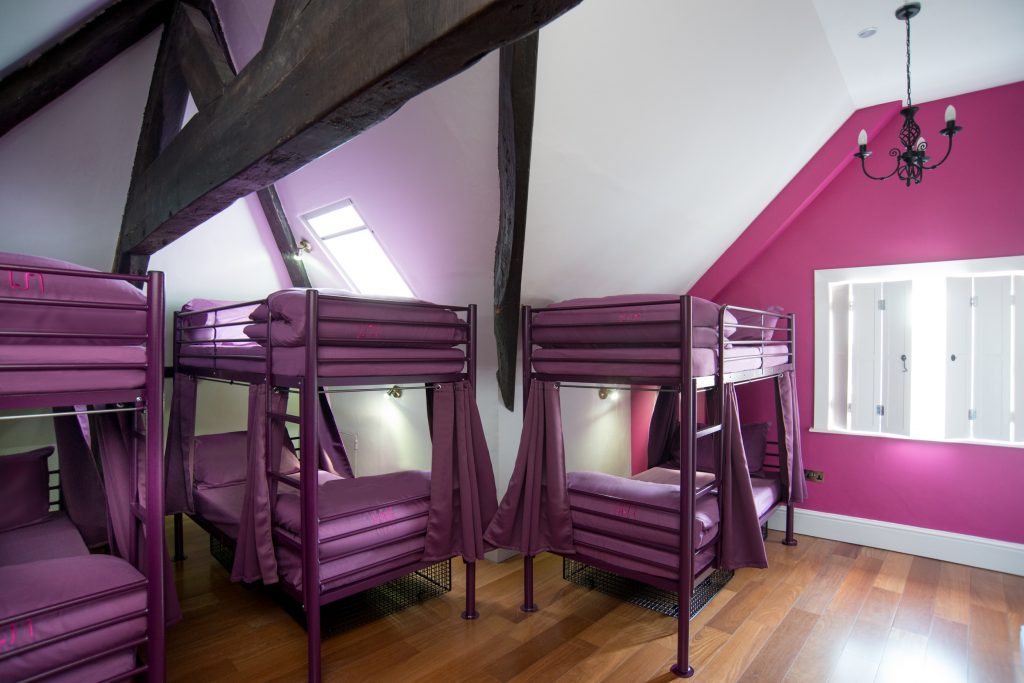 All in all, I was really impressed with Safestay York. My daughter hugged every member of staff and told them how happy she was staying there. And I have to agree, that decent night's sleep and luxury feel has totally changed my opinion of hostels.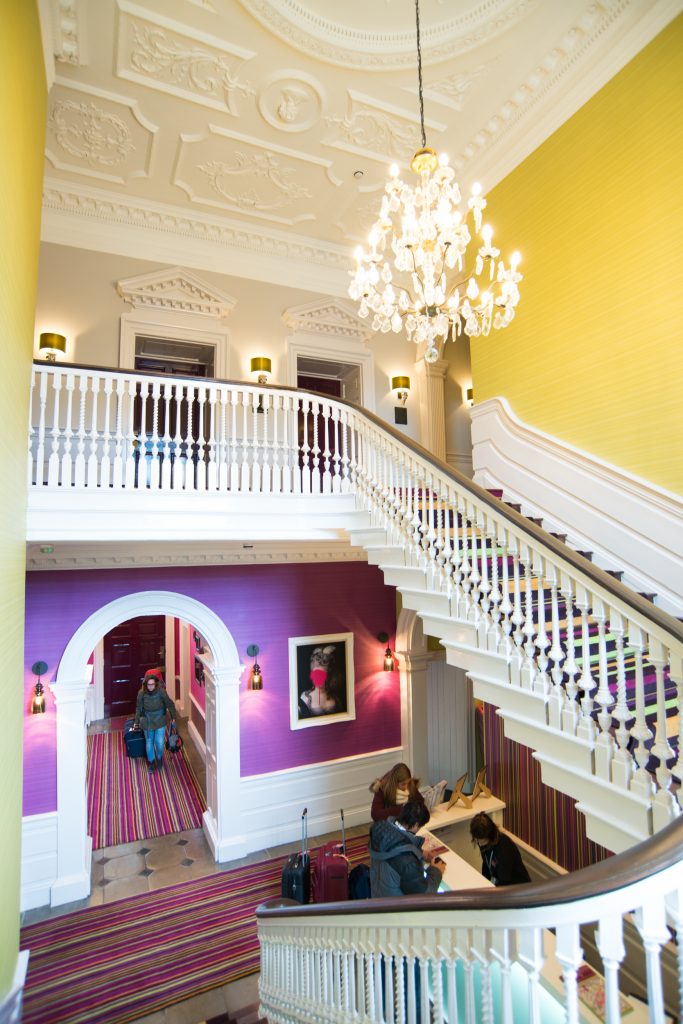 After this stay we headed further north and stayed at Safestay Edinburgh. Find out how you can make the most of Two Days in Edinburgh.
Special thanks to Safestay Hostels, Virgin Trains East Coast, Visit York and York Pass.