I'm always telling people what you can do in London but surely there must be some things you can't do here? I started to wonder about this after a conversation with my five year old:

5yo: Can we go to the Gherkin one day?
Me: Why do you ask?
5yo: Because I want to get a really good gherkin to eat.
Me: Oh, I'm sorry. The Gherkin is simply offices.
5yo: Oh, that's disappointing.
I love these insights into how a child's mind works. Journey Woman told me during her trip to London with her grandchildren that they were disappointed when they got to Oxford Circus as there were no clowns (although Londoners tell me they were just weren't looking hard enough). Luckily Oxford Circus is the nearest stop to Hamleys toy store so they were soon happy again.
I wonder how many other people have expected to find something in London and were let down in this way.
You are unlikely to meet a Baron at Baron's Court or an Earl at Earl's Court, and there are no shepherds at Shepherd's Bush any more but these name all have an historical link to days when – yes, I'm going to say it – this was all fields. Shepherds apparently used to graze their animals at The Common in Shepherd's Bush on their way to sell them at Smithfield Market, and the Baron's Court and Earl's Court names refer to previous owners of the land in those areas.
You'll no longer see monks in Blackfriars but the name dates back to 1317 and refers to a former priory in the City of London. And there are no elephants or castles at Elephant and Castle but the name relates to a coaching inn at the junction of Newington Causeway and Newington Butts in the 1700s. As Newington was a common name, the area was known by the pub's name, which in turn got its name from the blacksmith and cutler who were previously on the site. (The coat of arms of the Worshipful Company of Cutlers features an elephant with a castle on its back and apparently is a reference to the ivory that used to be used for cutlery handles.)
So what else can you not do in London? Here's are some pointers to remember when next in town.
You Can't Catch a Tube in the Middle of the Night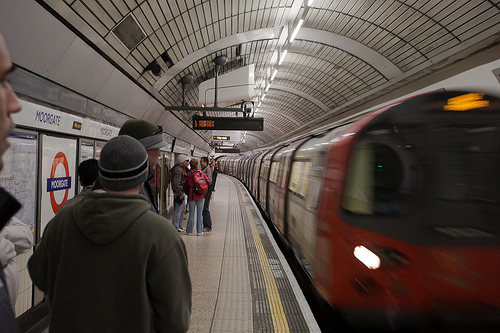 This was completely true when I first wrote this article in 2011 but now we do have The Night Tube. That means some lines do have 24 hours service on Fridays and Saturdays.
But why isn't the tube always 24 hour? I hear you cry. Other cities can manage this so why not London? The London Underground train system is actually the oldest in the world and it was never made to run 24 hours a day. The way the tunnels were built, and the buildings now above at ground level, leave few opportunities to perform cleaning and maintenance of the lines so this has to be done at night.
Tubes stop soon after midnight and start up again around 5am. Tube maintenance workers tell us this only gives them a couple of hours to get anything done as they have to wait for the train to reach the end of the line before all the power can be switched off and it's safe for them to start work.
You Can't Take Photos Inside St Paul's Cathedral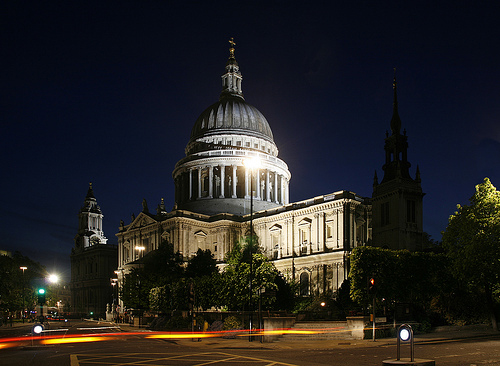 That's right, no photography in a church. It always amazes me that people are surprised at this and think it's the gift shop trying to sell more postcards. St Paul's Cathedral is primarily a place of worship, even though they welcome thousands of visitors every year outside of church services to enjoy the building.
I asked staff about the no photography rule and they told me they had tried allowing cameras for a while but the constant flashes and posing was too distracting to those who wanted to use the building for its real purpose. I'm not religious but that seems to be a perfectly valid reason to me. I wouldn't dream of trying to sneak a photo in a synagogue, temple or mosque so why do so many try it in a church?
UPDATE: This was written in 2011 but you can now take personal use images outside of service times.
You Can't 'Spend a Penny' – It's 50p These Days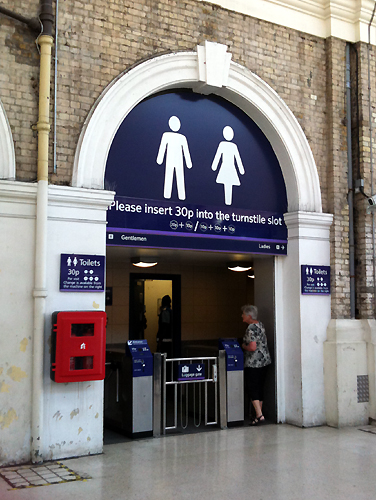 When I took this photo in 2011 the toilets in London train stations cost 30p but now they cost even more as it's 50p each to spend a penny!
It is harder these days to find somewhere 'to go'  without paying. Train stations now charge 50p and there are not many tube stations with toilet facilities. It's something we all do so we shouldn't be shy about it but should we be charged?
Debates rage about the facilities we pay for being cleaner and the fee covering staff needed to maintain the facilities, but department stores manage this problem well enough and Harrods has toilets on some floors that are fancier than a five star hotel's.
This article first appeared on the Visit Britain Super Blog in 2011.