We all know that Wales is a beautiful country but when there is so much choice it's good to get some recommendations on where to visit. One Historic Garden is a project bringing together seven Welsh parks, gardens and woodlands spread across south and west Wales with investment to restore and enhance their natural beauty and make them even more enjoyable to visit.
I have to say the friendliness of the people we met across south Wales should be mentioned. We parked next to someone taking their dog for a walk and they spent time chatting with us and giving us recommendations on more places to visit. We played outside in the rain with other families as if we were old friends. Everyone we met was proud of the beauty of their country and we could soon see why.
At Bryngarw Country Park my daughter and I went on a nature walk with Dan Lock, one of the Park Rangers. He took us to feed the ducks with a bucket of grain mix and I joked that London ducks live on organic wholemeal breadcrumbs which is not so untrue. Dan explained that grain was much better for them and he pointed out the variety of ducks and other birds that live at Bryngarw.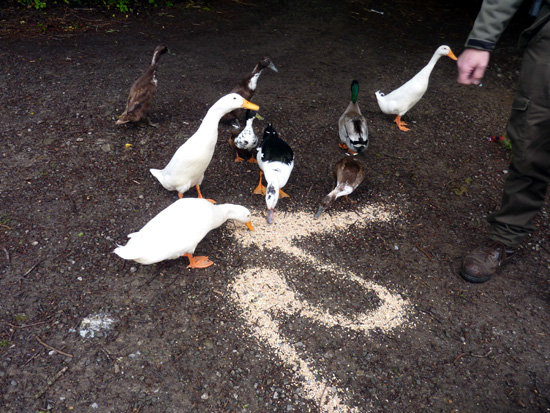 As my daughter sprinkled grain and I chatted to other visitors (I told you people were friendly here) we saw ducklings which had been born overnight and they swam over to us for their first feed.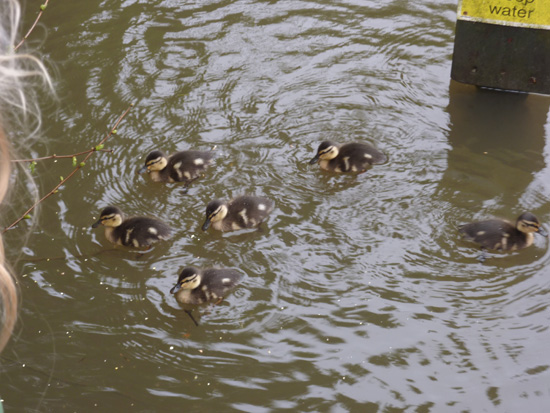 Bryngarw Country Park is 113 acres of woods and fields and we set off on a 'mini-beast hunt' as my daughter (and probably most children) adores finding insects. As we walked Dan told me about the improvements he is constantly making to the Park and about the plans he has to keep on improving things for the future. It's that passion for the Park which makes others fall in love with it too and the Park Rangers run many events to encourage more visitors to enjoy Bryngarw such as evening bat walks and field-craft days.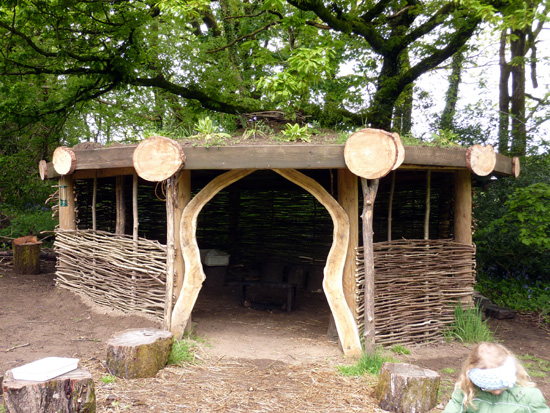 At the Visitor Centre you can pick up a map with suggested routes to walk around the Park. Each walk is only between half and three quarters of a mile long on easy surfaces so you could try all three of the meadow, woodlands and riverside walks.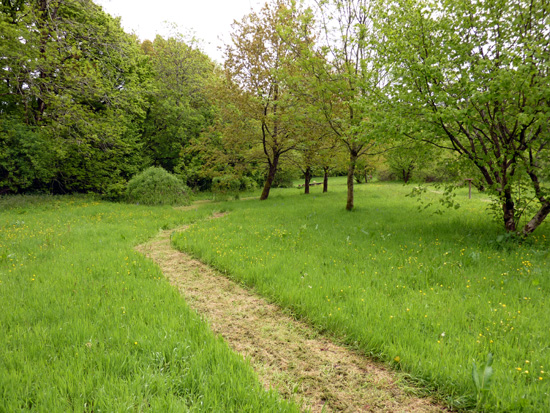 When you cross the streams at Bryngarw make sure you look for the dippers nesting under the bridges. Polecats are there too but harder to spot, as are pygmy shrews and bank voles but look closely at the river's edge as they are all there. In early summer, bats and owls can be seen swooping past in the evening.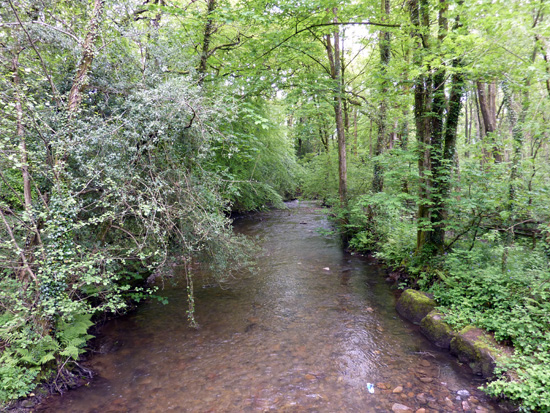 The Oriental Garden was created in the early 1900s and has been restored with One Historic Garden funding. It's a colourful and particularly romantic spot and therefore popular for wedding photos. It's also an excellent location for pond dipping.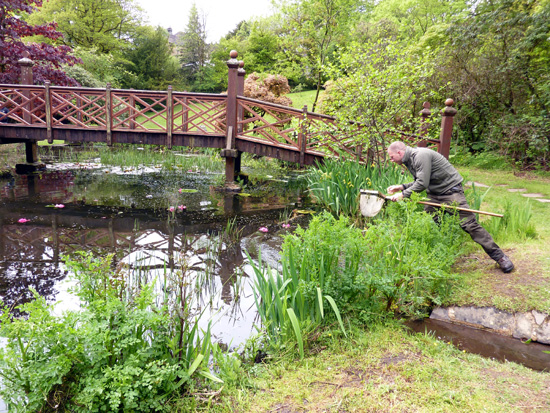 The last time my daughter tried pond dipping we only found water fleas but this time we had a chart of what we might see and we found everything on it! I thought we might be bringing home this newt as my daughter took quite a bit of persuading to put it back.
Do see 50 Things to Do Before You're 11¾ as it includes pond dipping.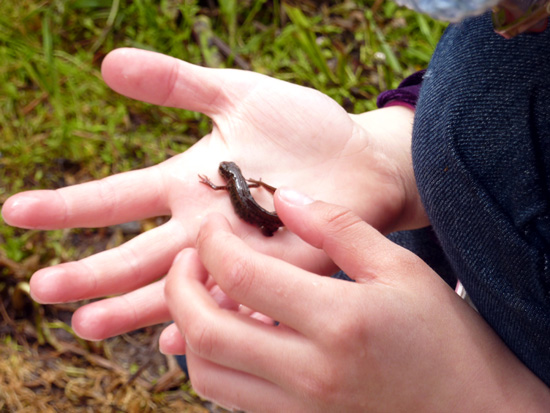 While I try to encourage my daughter to understand about nature and the environment at Bryngarw they have "nature on tap" as you can learn from seeing the real thing. We picked up hazelnut shells and could tell which had been neatly opened by adult squirrels and which were more messily cracked open by squirrel pups. We watched a colony of ants react when we lifted the log they were living underneath. They were not just running around but were organised and started to move their eggs to a 'safe room' that was lower down in the nest. We slowly lowered the log and left then in peace.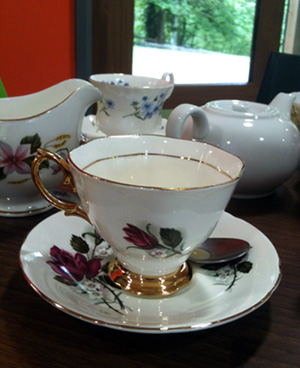 And I have to mention the cafe which is also part of the One Historic Garden improvements at Bryngarw. Even before I had arrived I had a chat with @CedarsTeaRoom on twitter as they got in touch when I said I would be in the area.
I soon discovered why the homemade cakes and pink lemonade are popular with visitors but I was even more thrilled to find the vintage tea cups and proper teapots, milk jugs and sugar bowls making this a really lovely place to stop for lunch.
I thought we'd never leave as we had lunch, then local ice-cream before ordering cakes too. All was delicious and there's no need to bring a picnic when coming to Bryngarw as Cedars is too special not to visit.
Bryngarw Country Park is well connected to its community as Bridgend Beekeepers Association look after eight hives at the Park which produce enough honey for the cafe's cakes with more on sale too.
I hope I've convinced you to visit Bryngarw Country Park soon. Bryngarw House is a historic building overlooking the Park and has accommodation so you could stay for a while. This is a popular area for family bike rides or just put on your wellies, like we did, and go and explore. We definitely didn't stay long enough and hope to visit again soon.
Bryngarw Country Park a short drive from Cardiff and just a few minutes from the M4 yet is utterly peaceful. There is a small car park charge but the Park is free to visit.
Do also see Margam Country Park and Things to Do in South Wales with Children.
This article was first published on the VisitBritain Super Blog in June 2013.