This article was first published on the VisitBritain Super Blog in 2013.
Horrible Histories celebrates their 20th anniversary in 2013. That's 20 years of sharing the gory/best bits of history to grab the attention of young history lovers through the books of Terry Deary. Warwick Castle has had its own share of troublesome history over the past thousand years but is now a popular attraction so I'm sure the three foul fayres were a hit.
Awesome Easter (23 March -14 April 2013)
Wicked Whitsun (25 May – 2 June 2013)
Stormin' Summer (20 July – 1 September 2013)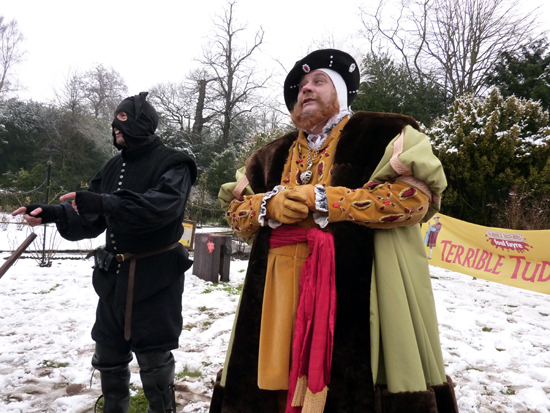 There were five Horrible Histories camps around the castle grounds where you could meet the Terrible Tudors and enjoy the rapping from Henry VIII and his royal executioner, or go to a Vile Victorians classroom and earn a school report. The Stormin' Normans were up on the Mound but worth the climb up as a fight breaks out and then you can try on some chain mail armour.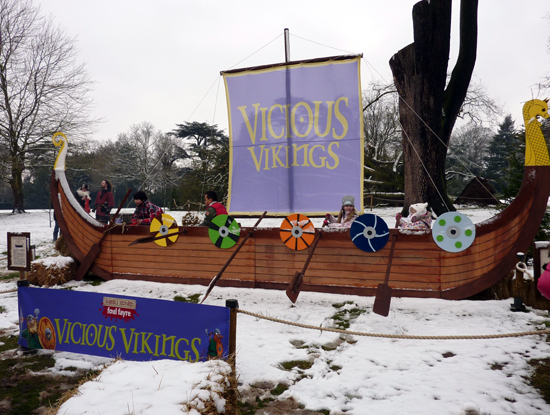 The Vicious Vikings had a fire to keep us warm and rowing and singing helped too. Ironically, Warwick Castle was first built in 914AD to protect the area from vicious Danish Viking marauders!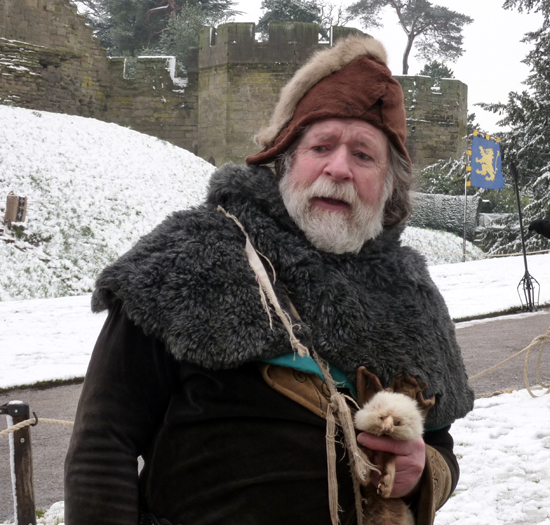 At the Measly Middle Ages we played rat skittles and learned that the protective ditch at Warwick Castle was never filled with water. Instead, during the Middle Ages, it was twice as deep and filled with the contents of the Castle's toilets!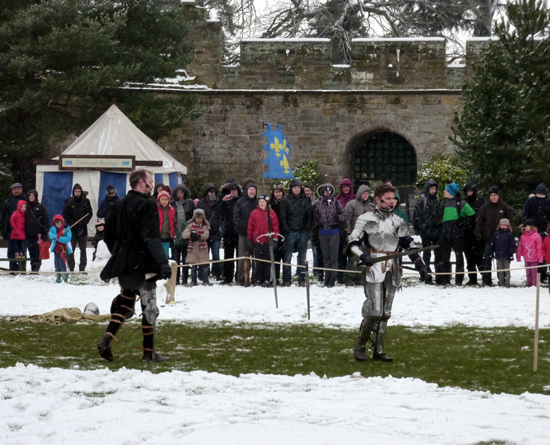 There's always lots going on at Warwick Castle including the daily Flight of the Eagles Show, firing the trebuchet and the Warwick Warriors battling in the Central Courtyard. Plus you can visit the State Rooms or climb up the towers and ramparts for excellent views. Young girls love The Princess Tower and Merlin: The Dragon Tower is fun too. Over 10s can buy tickets for the scary Castle Dungeons where the Witches of Warwick are ready to frighten you. I've been to Warwick Castle a few times and last went while exploring Birmingham and The Midlands.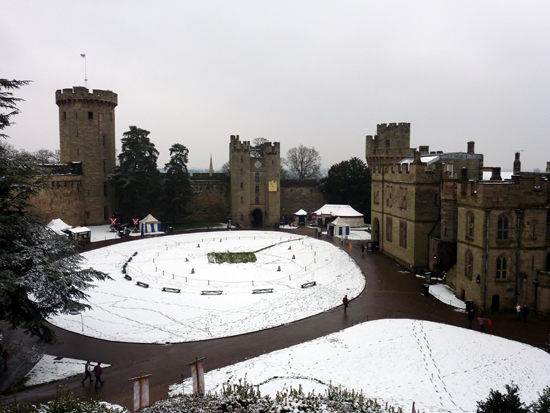 After visiting on the first day of 'Awesome Easter' when it was sub-zero and snowing I liked the fact the ticket prices at Warwick Castle have been frozen at 2012 rates. There was no additional charge to visit the Horrible Histories camps and each has games or activities for all.
Warwick Castle is a really easy day trip from London as the train from London Marylebone to Warwick is around 1.5 hours and it's then just a ten minute walk to the Castle.