When you think of the Hard Rock Cafe you are likely to think of the rock memorabilia but did you know you can see some real treasures without sitting down for a burger and fries? The Vault is the 'museum' at the Hard Rock Cafe in London and it's free to visit seven days a week.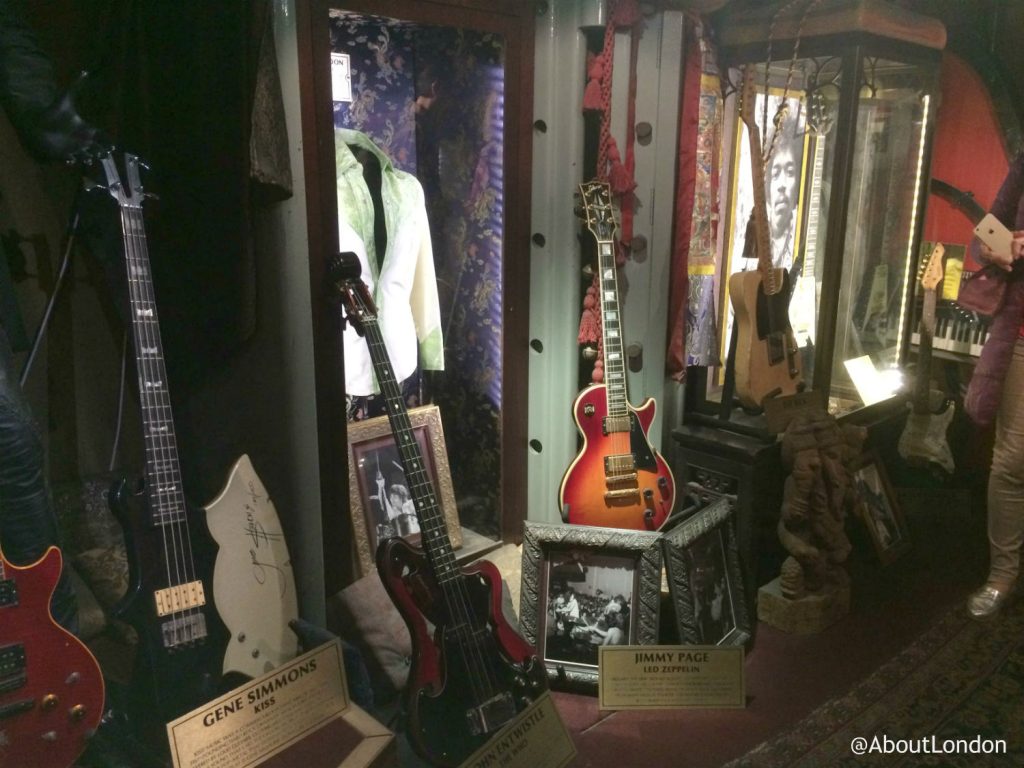 About The Hard Rock Cafe London
Did you know the Hard Rock Cafe in London was the first of the iconic restaurants? Two Americans, Isaac Tigrett and Peter Morton, wanted a decent American burger while living in London so opened the restaurant on Old Park Lane/Piccadilly in 1971. There are now nearly 200 Hard Rock locations across the world including cafes, hotels and casinos.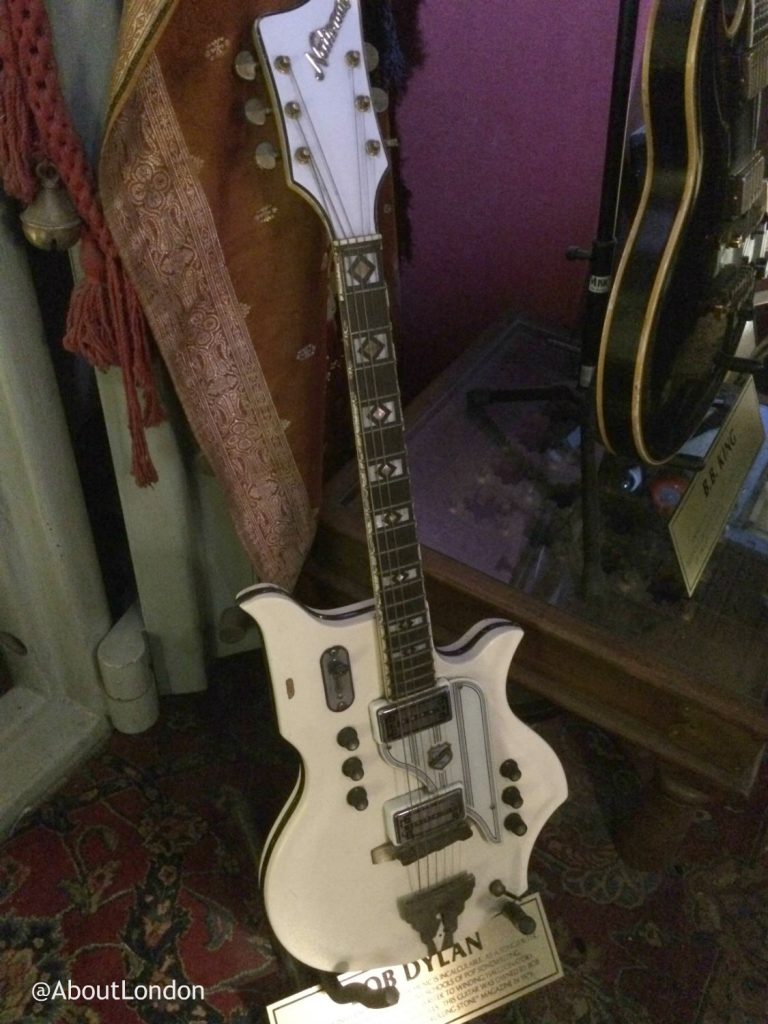 In 1979, Eric Clapton asked Isaac to hang his guitar over his favourite bar stool to 'mark his spot'. Not to be outdone, a week later, Pete Townshend of The Who sent the restaurant a guitar and the collection started. Both guitars are still on display and the memorabilia collection now has over 80,000 pieces and continues to grow.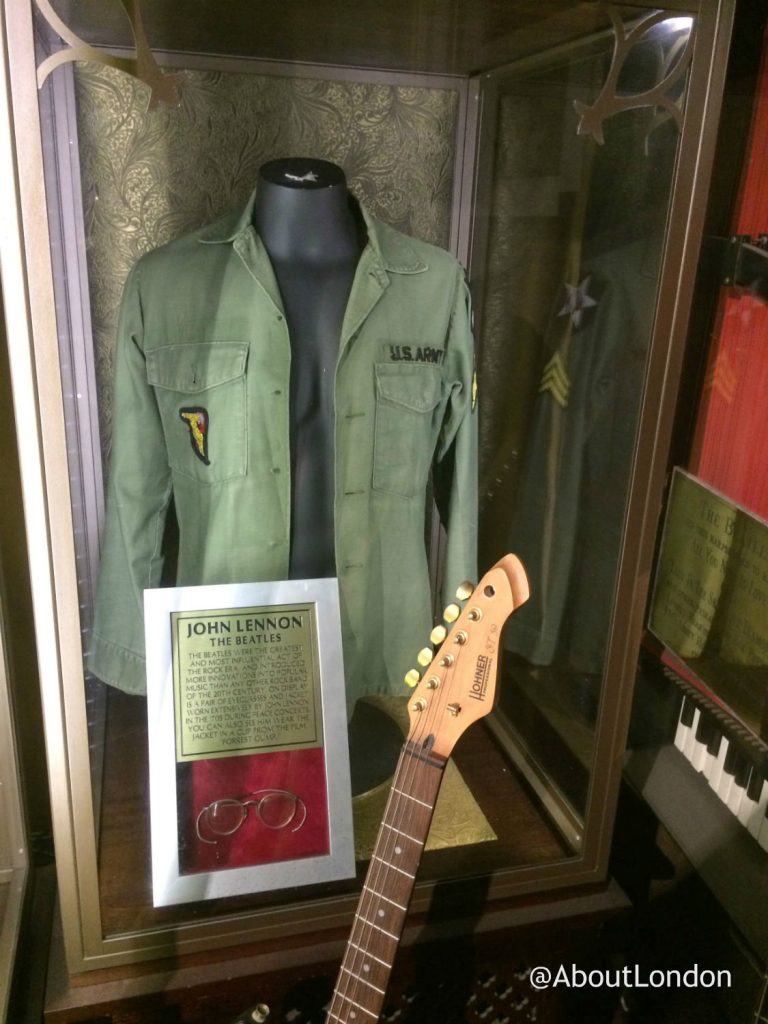 The Vault
London's only rock 'n' roll museum is the basement under the Hard Rock Cafe shop, next to the restaurant. The building was a branch of Coutts Bank and the vault used for the museum has royal connections. It's said The Queen had personal valuables stored there and it was also where Princess Diana tried on her wedding dress.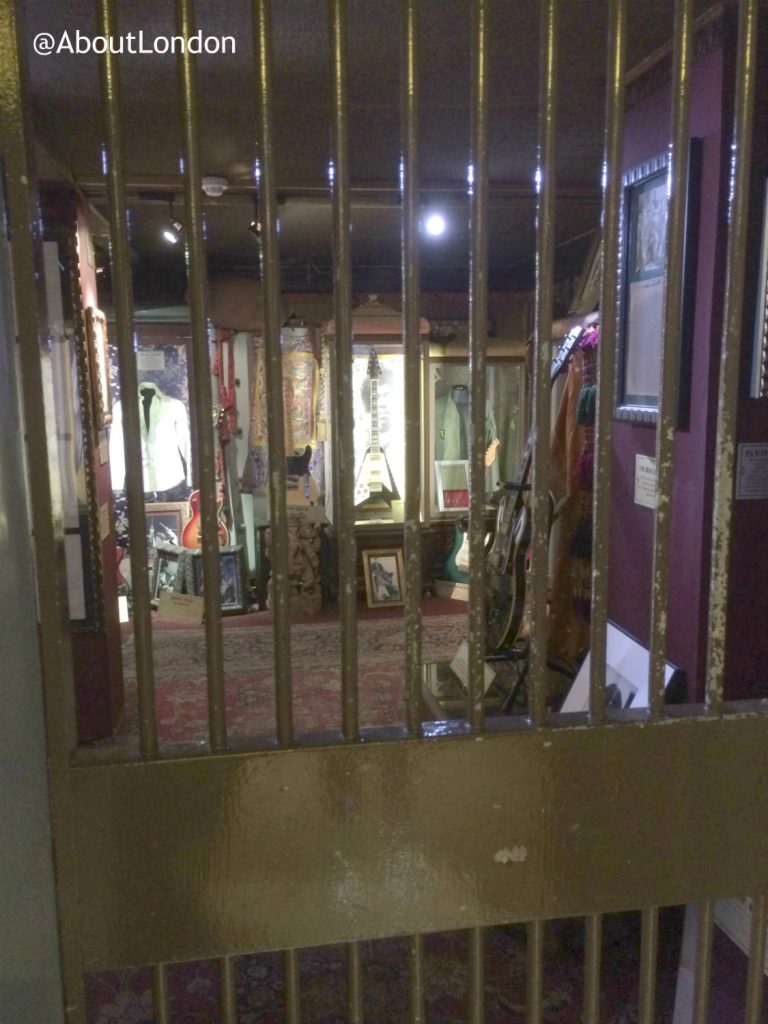 How To Visit
Enter the Hard Rock Cafe shop and ask any member of staff about visiting The Vault. You can't go in without a guide so there are regular tours throughout the day to head down in a small group. You may have a short wait but it's never too long as they run so many tours each day (about every 15-20 minutes).
When the guide takes you down they will explain a bit about the building (an old bank) and some of what you can see inside before unlocking the cage door and letting you in to explore.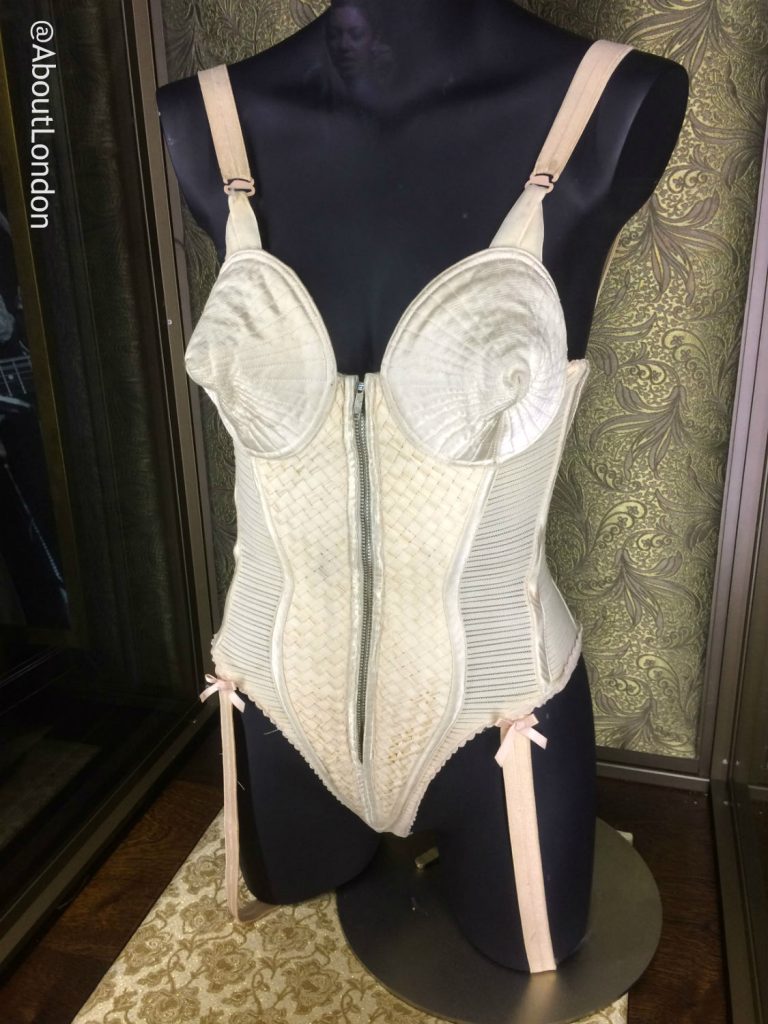 What To See
Remember the room's previous purpose so don't be surprised how small the room is. Yet is it crammed with some incredible pieces of rock memorabilia. You don't have to wait to have pieces pointed out to you as you can look around for yourself and are free to take photos of everything. Be aware it is dark in the room so it's hard to take great photos so do spend more time enjoying being there than snapping for later.
The guides all know the collection well so do ask if you would like them to explain how a piece came in to the collection or its relevance.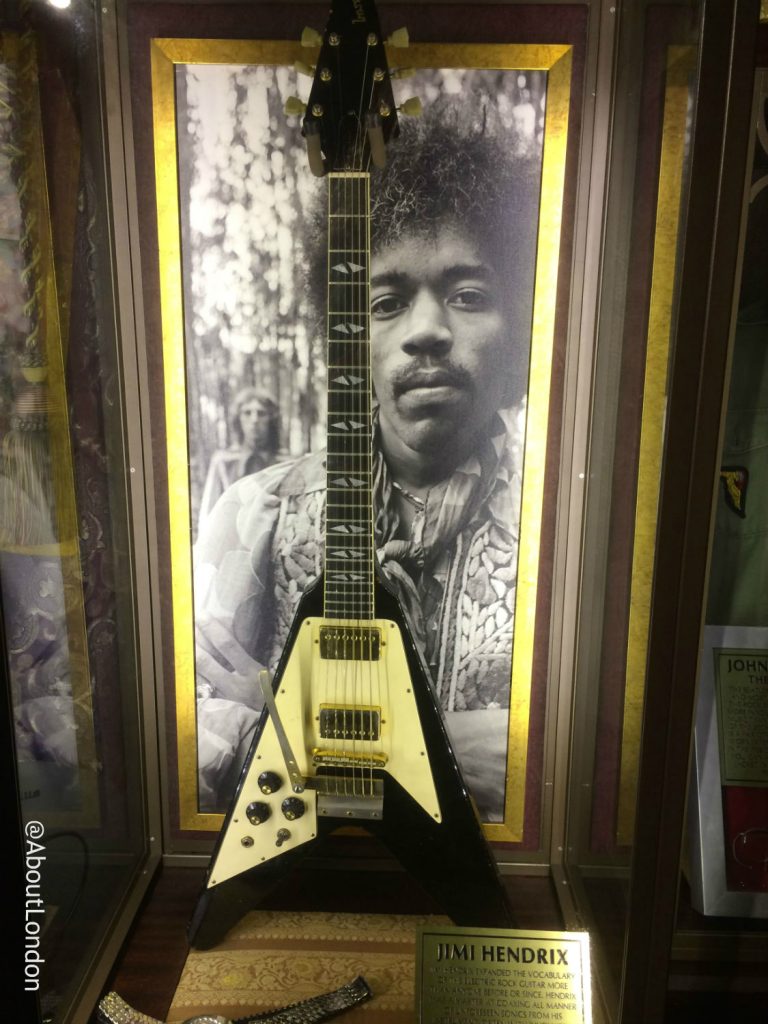 Some of the things I remember seeing include:
Beatles memorabilia: piano, lyrics, John Lennon's glasses
Glen Matlock's (of The Sex Pistols) first-ever guitar (apparently he wept when he saw it here)
A coat owned and worn by Elvis Presley
Bob Dylan's guitar shaped as a USA map
The Jimi Hendrix guitar played at the Isle of Wight Festival (and insured for over £4 million!)
A guitar owned by Jeff Beck and also played by Jimmy Page
A guitar owned by David Bowie
Madonna's  Jean Paul Gaultier bustier worn on the Blond Ambition Tour
A guitar owned by Kurt Cobain
An antique chair owned by Freddie Mercury
The Who memorabilia: lyrics, stage outfits, instruments
Eric Clapton's 1969 silver suit
Slash's (of Guns N' Roses) guitar and outfit from the November Rain video
And plenty more too. You won't need a long time to visit, as the room is so small, but whenever I stop by I'm always surprised at how much is in there and always spot something I missed before.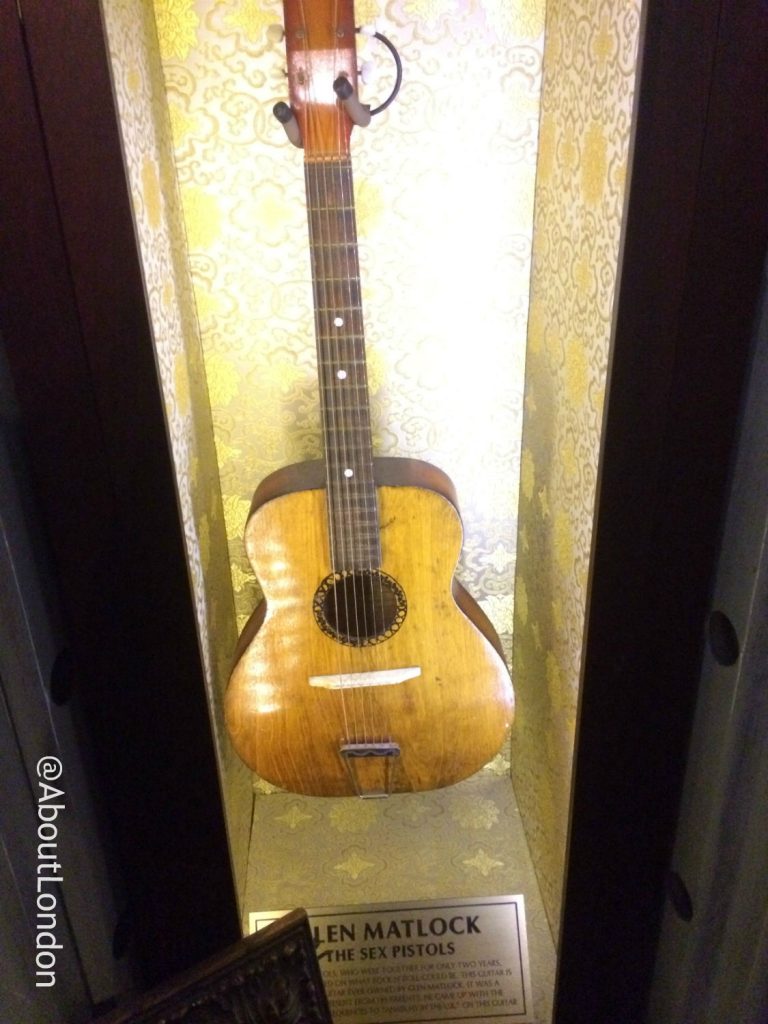 Address: 150 Old Park Lane, (Corner of Park Lane), London W1K 1QZ
Admission Charge: Free!
The Vault Opening Hours: Mon – Sun 11:30am – 10:30pm
Official Website: www.hardrock.com/cafes/london