Want this year's information? You need Hyde Park Winter Wonderland 2018.
Each year a large section of a London royal park becomes the most enormous festive fun fair. Hyde Park Winter Wonderland is on from 18 November 2016 to 2 January 2017 and includes enough Christmassy fun to have the most hardened 'bah humbug' friend singing that Mariah Carey tune.
It's open from 10am to 10pm daily with plenty of bright lights and seasonal music, and entrance is free.
Attractions
There are pre-bookable attractions that you can book online. During weekends in December it can get really busy just to enter the site but show your attraction booking and you'll get straight in, making this a really good way to ensure you have some focus for your visit and that you won't waste time waiting to enter.
Nutcracker on Ice is new this year to celebrate the 10th anniversary of Hyde Park Winter Wonderland. The Imperial Ice Stars are performing in the indoor Winter Palace Theatre in this 60 minute show. There's sumptuous projected scenery, lavish costumes, spectacular flying sequences, acrobatics, fire and illusions all set to Tchaikovsky's most famous score.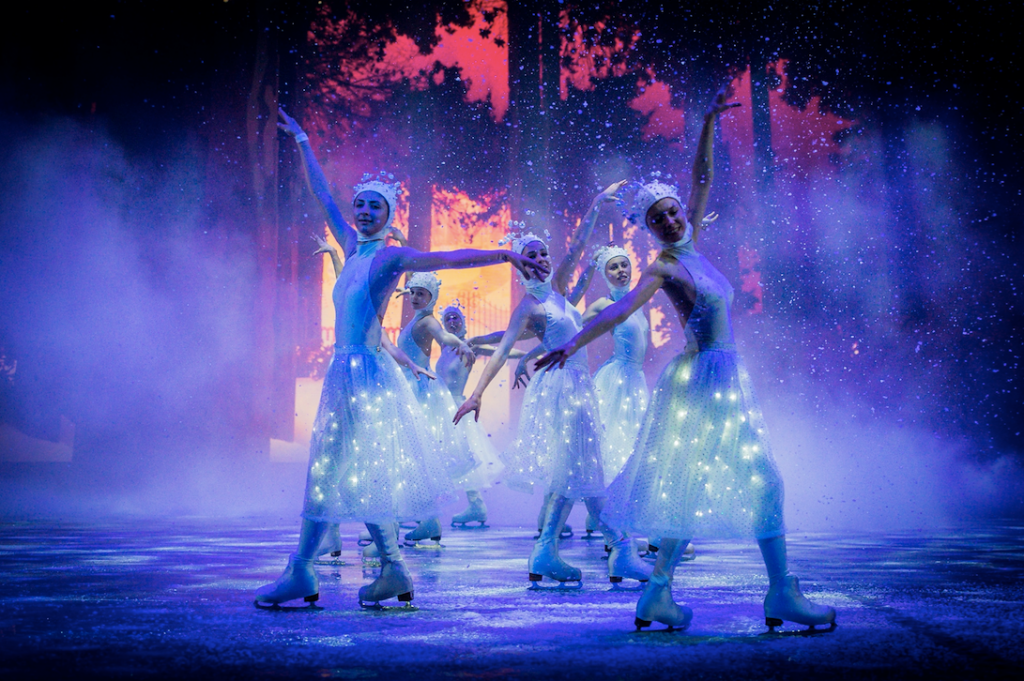 Wrap up warm for the The Magical Ice Kingdom as it's -8C in there! It's a wonderful collection of ice and snow sculptures and there are two ice slides so you can slide down with that 'bah humbug friend. I'll give you a tip though so you can win a slide race: lay down and lift your legs and you'll go really fast.
There's no time limit here but you'll probably stay for about 20 minutes.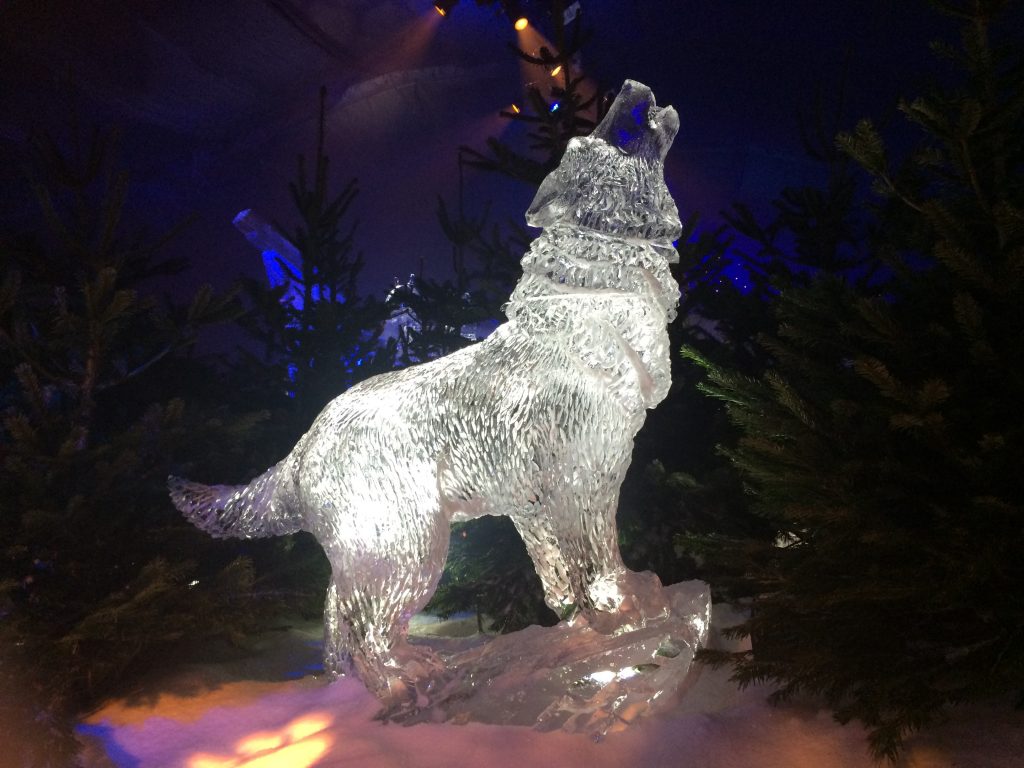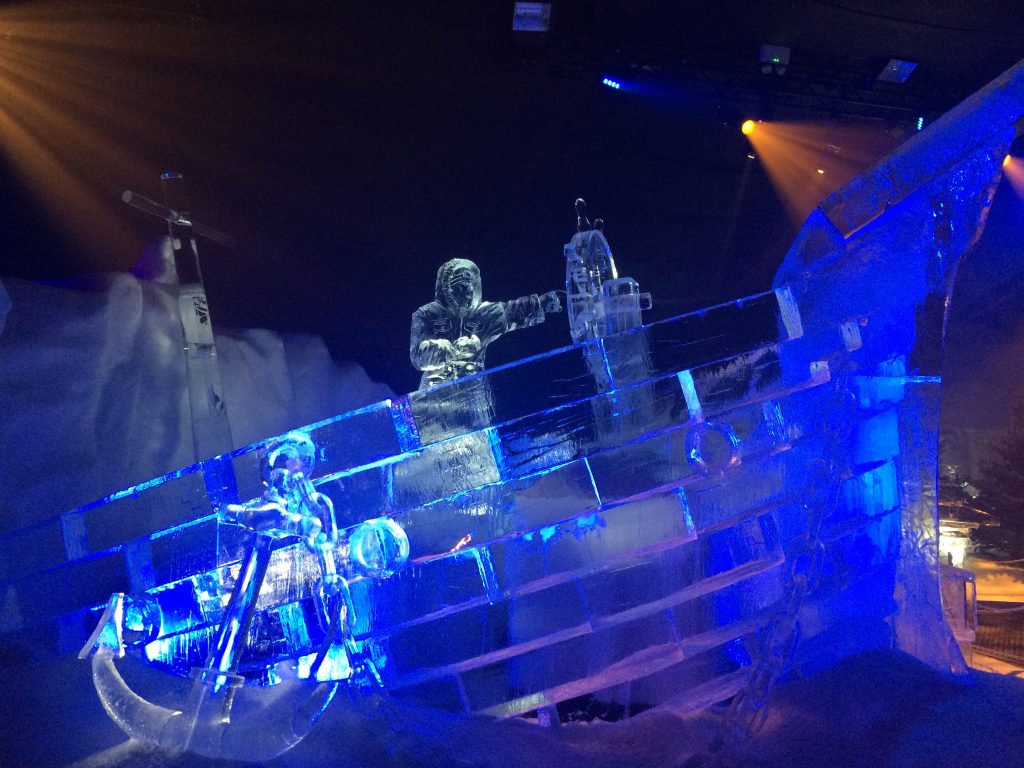 Bar Ice is next to the Magical Ice Kingdom and is best with a group of friends. Again, it's about -8C but this time you'll be given a winter cloak and gloves. That's because the seats, tables, walls and even your glass are made of ice. The first drink is included with your ticket and you'll get to stay for 20 minutes.
The Giant Wheel is an iconic part of the Winter Wonderland landscape but, I'll admit, I've never been on it. The queues have always been so long and, apart from looking down on Winter Wonderland, I'm not sure how appealing the views would be from up there. But it could well be romantic and you can book a Private/VIP pod.
Ice Skating is always popular and that is fun in the daytime and evening. There's live music from the bandstand and you can hire an Ice Guide to help you not look too much like Bambi. Sessions are for 50 minutes.
In the 'always heated' Zippos Circus Megadome there are three different shows. In the morning families will enjoy the Sooty Christmas Show with puppets Sooty, Sweep and Soo along with TV's Richard Cadell. The 11am show is daily and about 45 minutes long.
In the afternoon there's the Zippos Christmas Show at 12.30pm, 2pm, 5pm (and 3.30pm on selected days). It's 45 minutes of family entertainment. There are the Konyot musical clowns, plus Alex the Fireman who is truly brilliant and very funny. My favourite act was a woman from Finland on roller skates who went up on a trapeze – while still wearing her skates. Sooty Show fans can see Richard Cadell perform an illusion act as the finale too.
In the evenings it's Cirque Berserk Legend with a daredevil show at 7pm, 8pm and 9pm. The motorcycle Globe of Death is incredible as four bikers spin around inside and the globe splits open. There are no barriers and you're sitting so close it's truly exhilarating.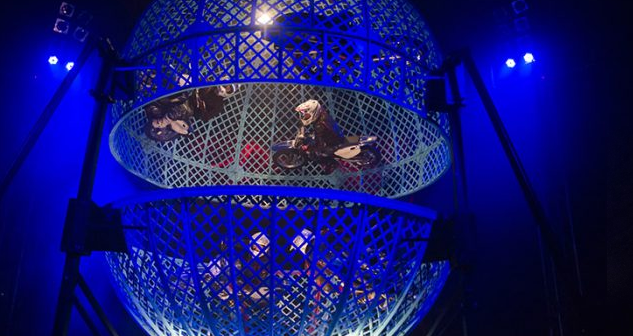 Rides
There are all types of rides on offer from the slow and gentle for the toddlers to the most exciting rollercoasters for the big kids. The Munich Looping, the world's largest transportable roller coaster, hasn't been to the UK before but it looks super exciting. (No, I wasn't brave enough to go on.) It has five brightly-coloured loops and plenty of squeals from the disorientated thrill-seekers.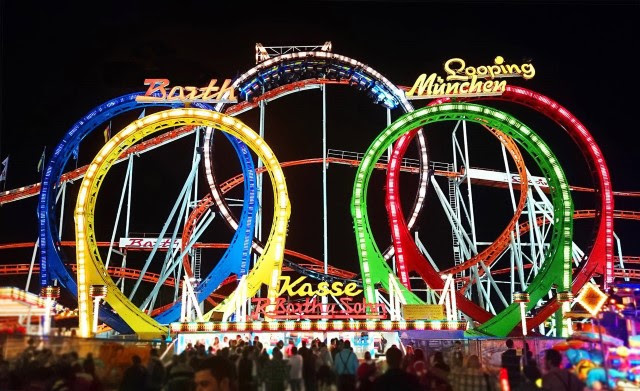 I really like the fun houses where the floors are wobbly and you have to climb up and down to explore the nonsense. The Alpen House is probably our favourite.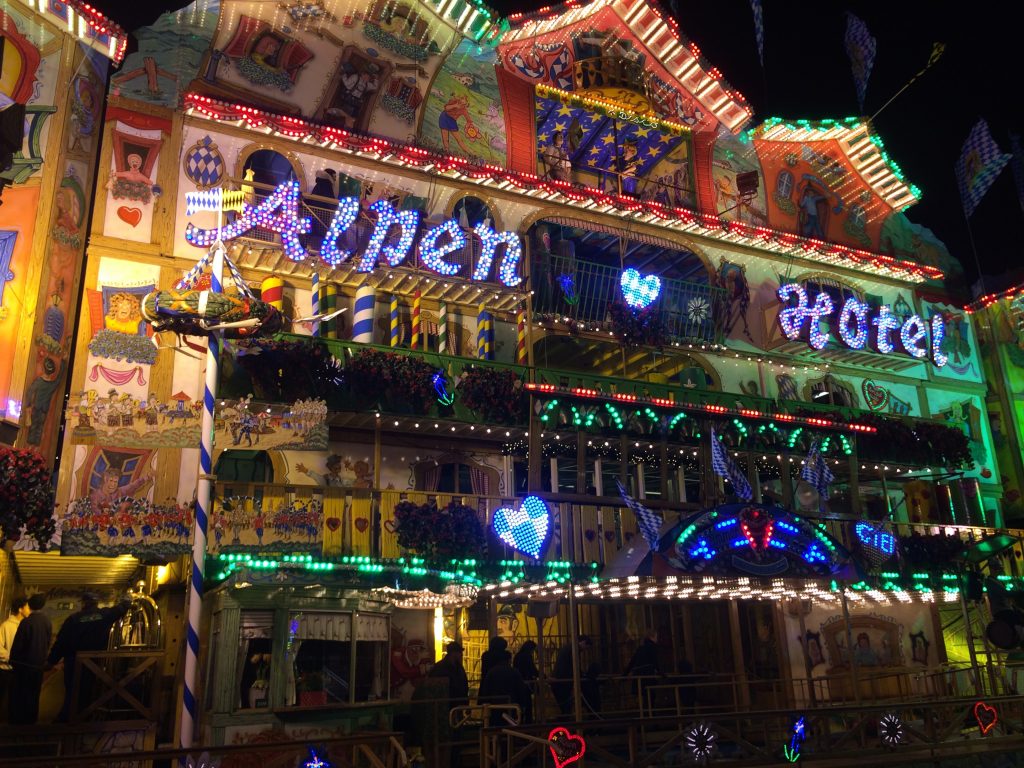 This one was also a lot of fun.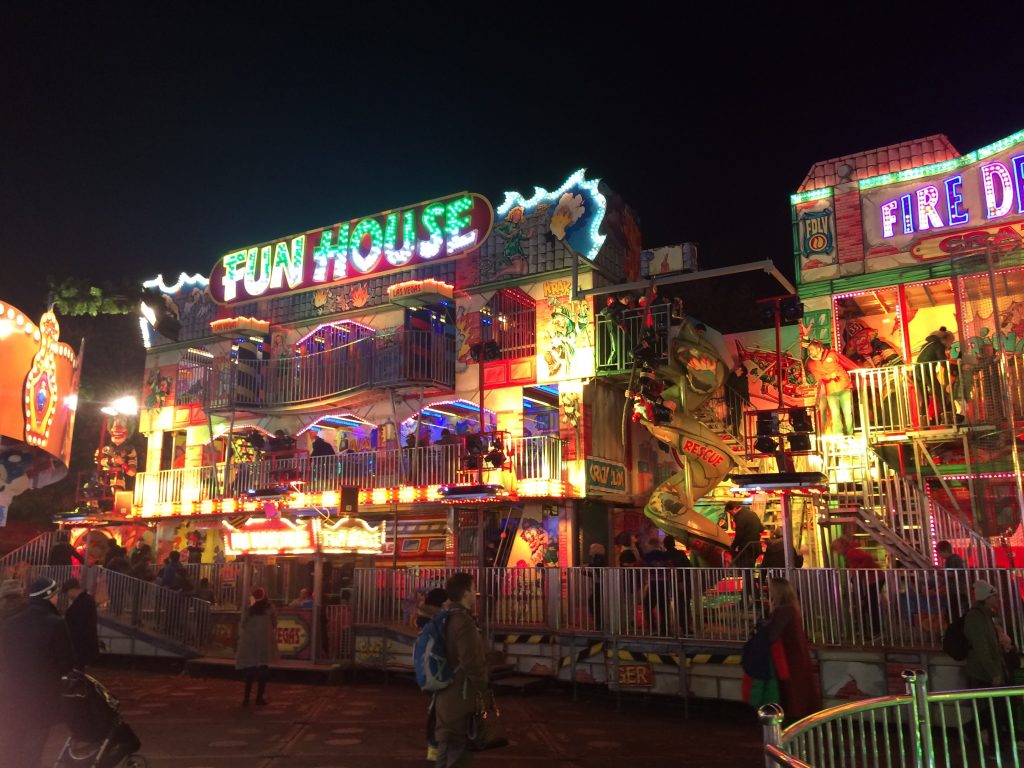 There are also 'throw the hoop over the prize' type of stalls as well.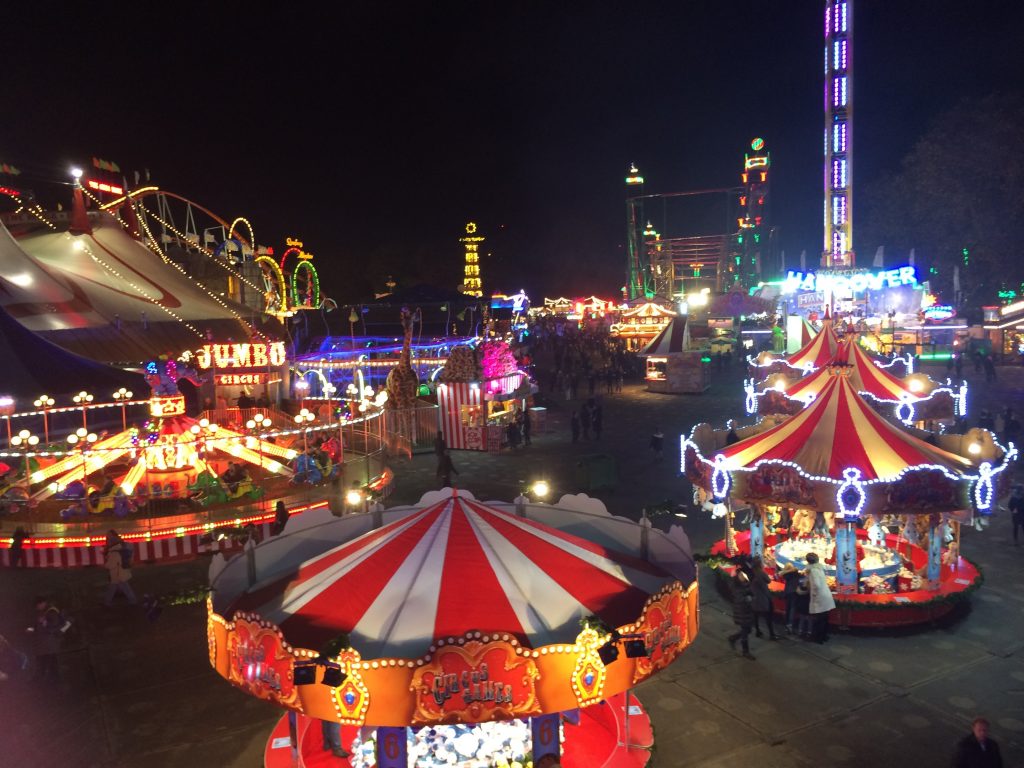 Food & Drink
The main foodie area is The Bavarian Village where there's live music too. But there are food and drink stands throughout Winter Wonderland with plenty of sweets on offer, as expected. My tip is don't buy a huge gobstopper and an over-sized strawberry lace at the pick 'n' mix unless you want to pay over for £3 for two sweets.
Not everything is over-priced though as we had a carton of stir fry noodles and veg for £5 which seems about right to me.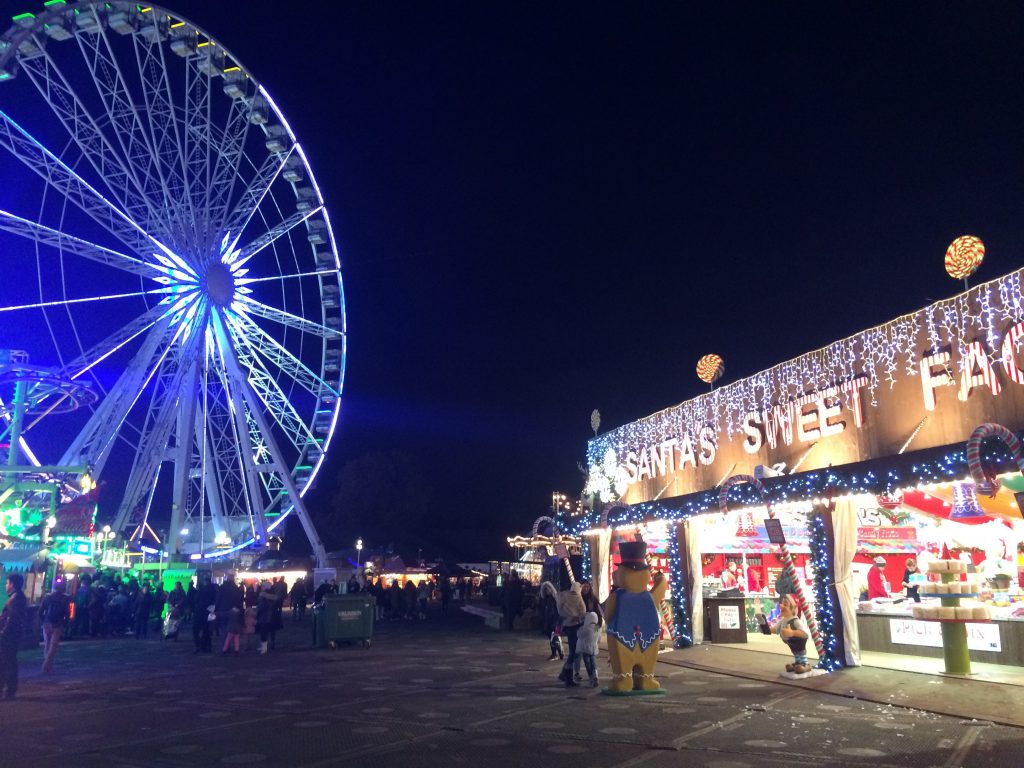 Light Tunnel
I've no idea how we'd missed this before but this is the lovely Luminaires. Yes, there are will be lots of posing for the perfect romantic photo to share on Instagram but, really, who can resist taking photos here? It's very lovely indeed.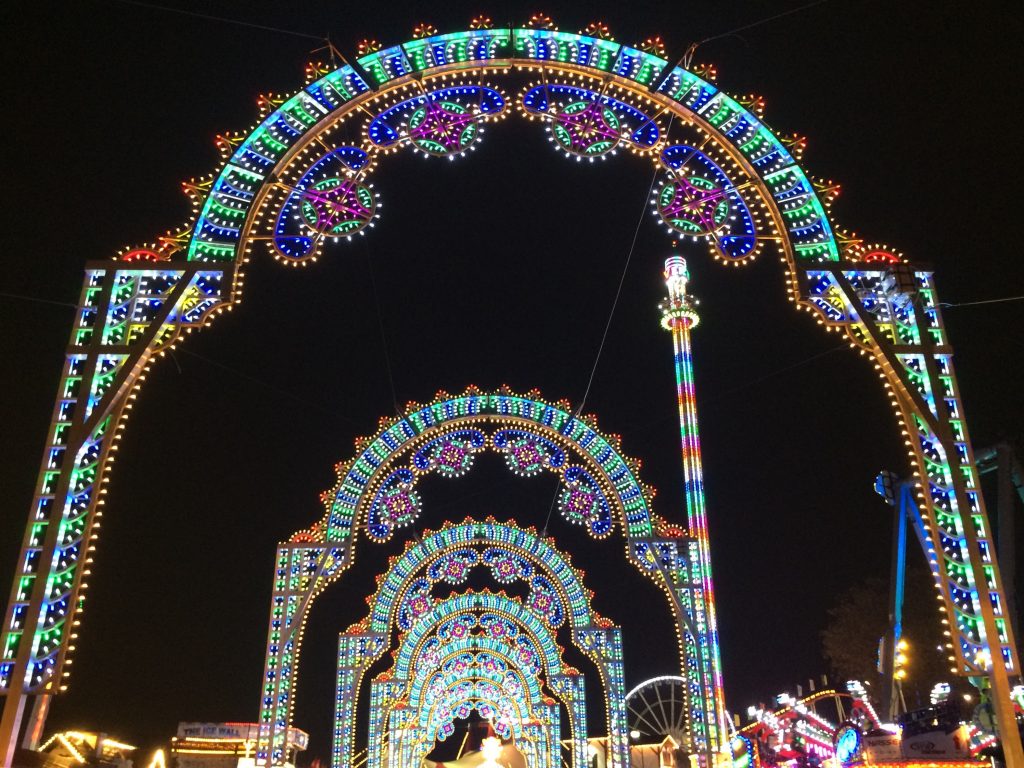 So that's your introduction to the fun that's on offer at Winter Wonderland. Yes, it's loud. Yes, it's bright. Yes, it's very Christmassy. And, yes, you should just embrace all that and go and have some fun.
Official Website: hydeparkwinterwonderland.com