Last week I flew to Helsinki, in Finland, to be part of Finnair's plan to be the 'World's Most Tweeting Airline'. We had a twitter hashtag – #finnairtweets – and we shared the fun we had at Finnair HQ where there were speakers and activities to enjoy.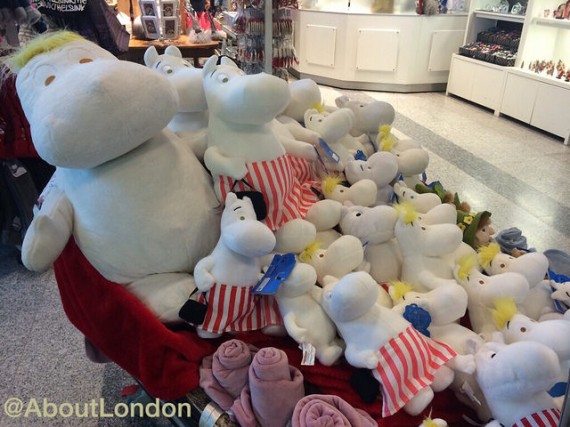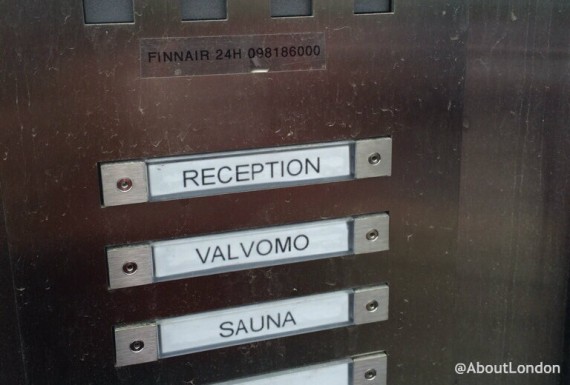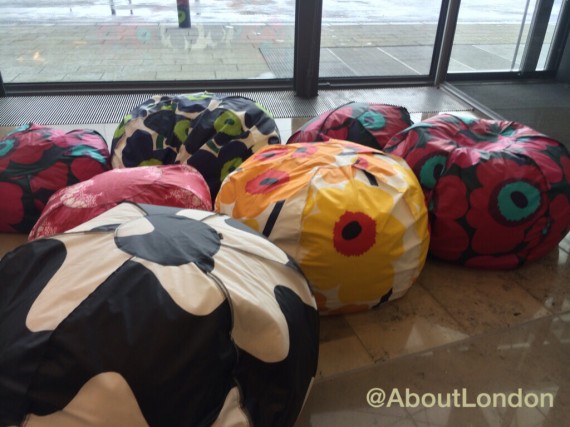 We did wine tasting, sampled Fazer chocolates and even got a personalised Coke can made. We could get our nails done, try Google Glass and I met, not only a Finnish rock star but Finnish Santa too. At the same time. It was a crazy day and while it was nothing like I expected it was a lot of fun.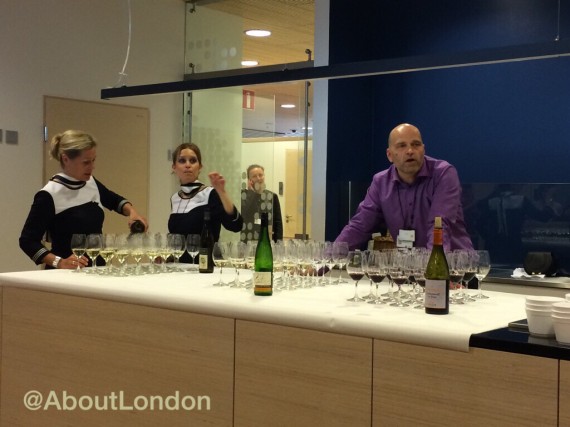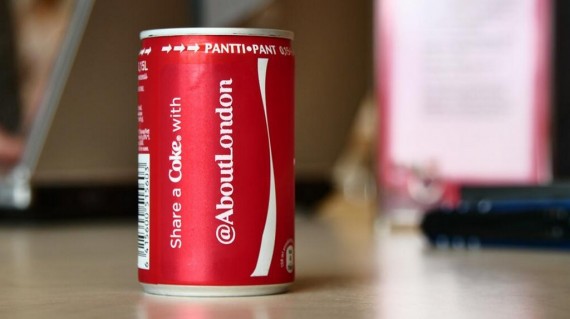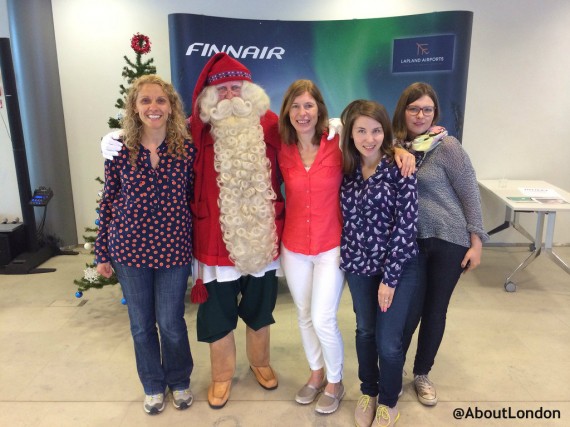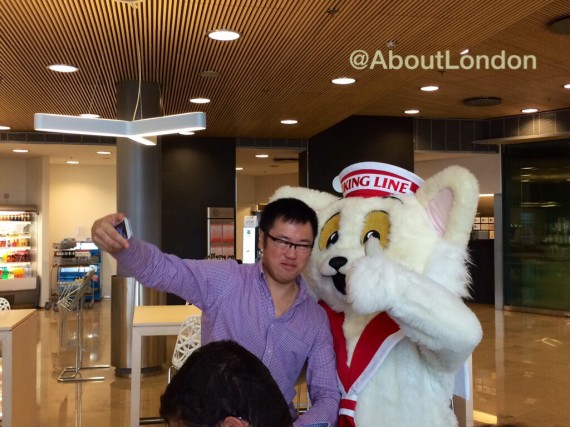 I met others from the Quality Hunters workshops who were chosen because we have a common goal: to help improve the travel experience for everyone. At the workshops we had come up with lots of ideas which were now being implemented at Helsinki Airport.
So, on our second day we got a behind-the-scenes tour of the airport. We visited the VIP terminal and saw how visiting diplomats, sports teams, rock stars, etc are looked after. We couldn't resist looking through the Guest Book and we all recognised a few celeb signatures.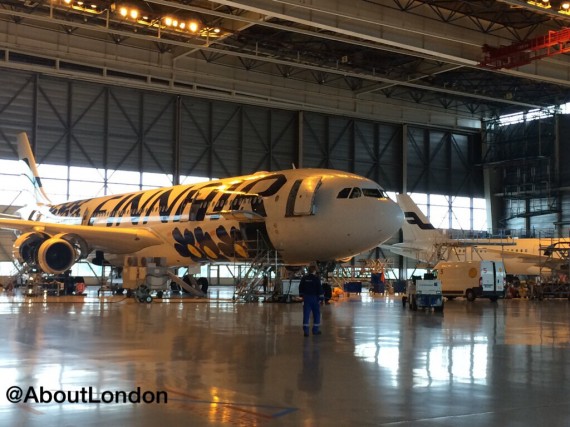 From here, we went to a maintenance hangar and saw one of the newly decorated Marimekko planes to celebrate the company's 50th anniversary.
We then went back to the main building and headed down into the baggage handling area where we discovered 12 kilometres of conveyor belts and a complex management system overseeing it in action. We got to be right amongst the system, which sounded like a baggage rollercoaster as bags whizzed past us at 30km an hour and whooshed to their destination. No photography was allowed in there but I can tell you I spotted my bag waiting for my flight later in the day.
There were a lot of steps for us in this section and then as we were in such a secure area we couldn't unlock the exit gate so had to walk back some way to 'escape'.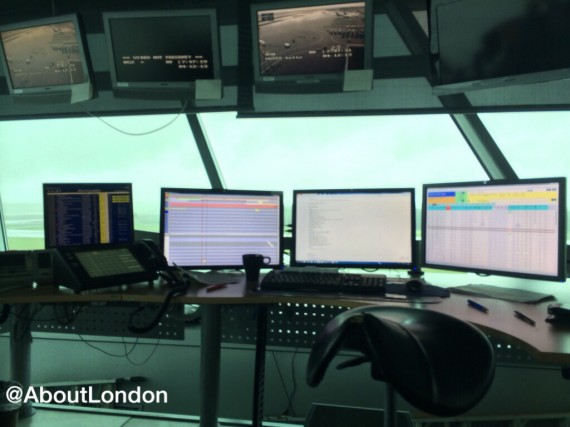 From down below we next headed up to the Air Traffic Control Tower. We saw how 'parking' is arranged in advance so pilots know where they need to end up before they reach the airport. We were all just distracted by watching the screens and the planes landing and taking off.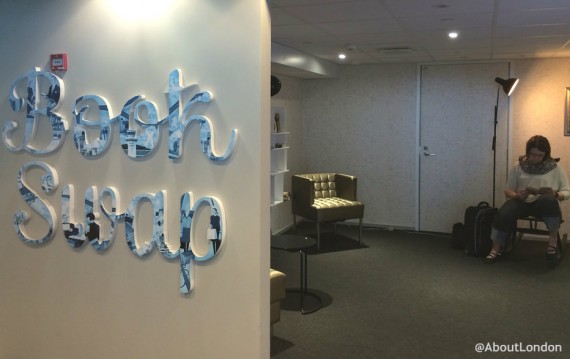 After lunch we visited the Book Swap, which was the first Quality Hunters initiative, and then went to the Travel Lab, which was the latest new idea. The Travel Lab is a way for you to find out more about Finnish culture through an activity (making a flower headband), listening to Finnish music, chatting to the women wearing traditional costumes and trying Finnish superfoods: blueberries and lingonberries.
From here we went to the 'Yoga Gate' to try a short pilates class. The idea had only started a week before and they found the 6am yoga class was very popular but it was hard to find passengers who wanted yoga at 2pm.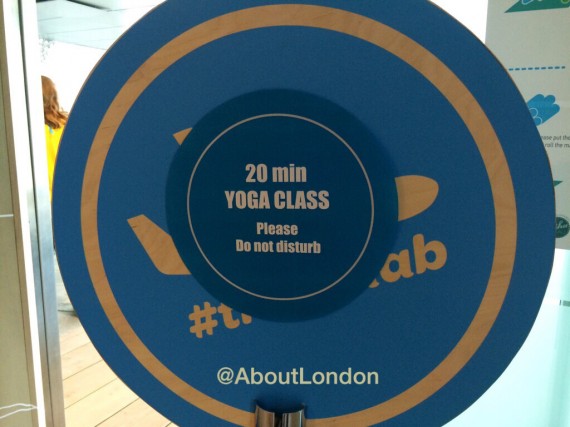 Actually, it's quite hard to find passengers at that time of the day full stop as the airport really does have rush hours in the early morning, tea time and another around midnight.
When it was time for me to head to my gate for departure there were crowds in an area I hadn't seen a soul at midday.
My flight was delayed by a few hours so I had a bit longer in the airport than planned but it allowed me to see how the airport functioned in those frustrating situations as well as the happy times when everything runs smoothly.
Also see: World's Most Tweeting Airline.