This is an interesting addition to the transport network and navigation at King's Cross Station. Instead of just having a subway to add another entrance for One Pancras Square there is a 90 metre light-wall tunnel leading into the Underground station.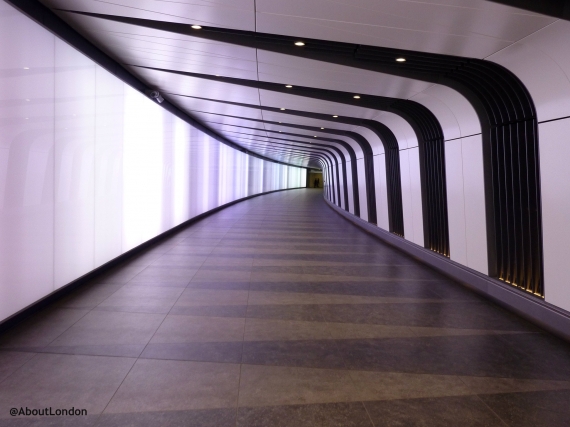 It is one of Europe's longest light-walls and was created by The Light Lab and Spiers+Major. The tunnel has a gentle curve and the walls are lined with repeating panels, backlit with LEDs, along the full length so there are no shadows.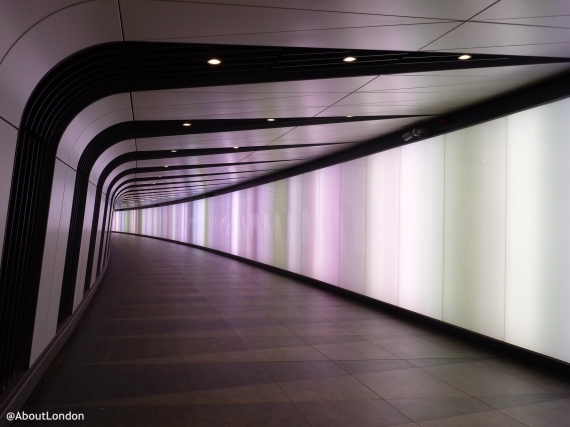 The light-wall contains 190 controllable vertical pixels set behind 12mm toughened glass and the idea is for the lights to create a soothing, relaxing journey.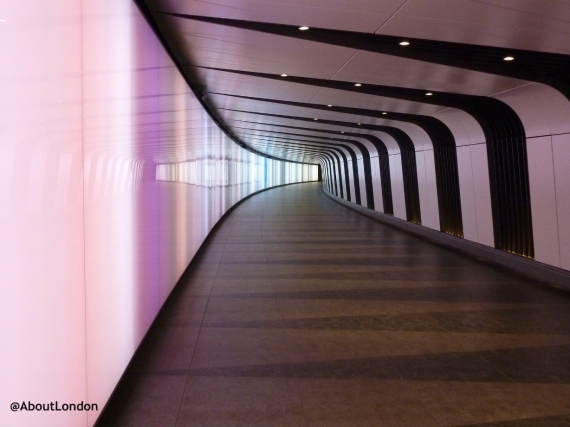 The flooring has long triangles in ceramic tiles to echo the 'fin' sections above.
The tunnel itself has been designed by architects Allies & Morrison and links St Pancras International and King's Cross St Pancras Underground stations to the new public spaces, restaurants, offices and homes at King's Cross.
The tunnel's entrance is in the north-east corner of the One Pancras Square building, accessed via an escalator hall.
The lighting effect is in constant flux but it is quite soothing to watch. See a video here.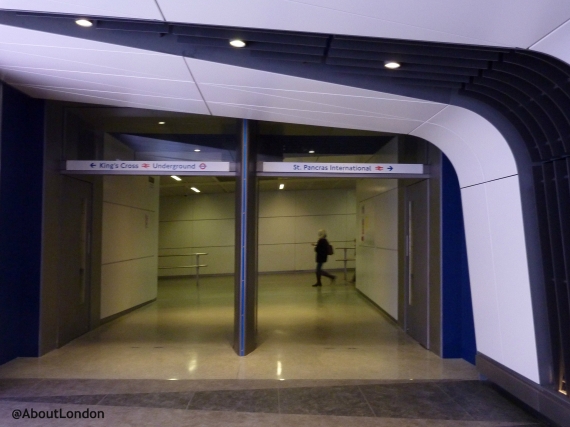 The tunnel is open to pedestrians Monday to Sunday from 7am until 8pm.