Last week, there was a temporary art exhibition at The Petrie Museum of Egyptian Archaeology which chose to integrate with the exhibits in glass cabinets instead of a display in another room. This was  'Nu'Shabtis Liberation by artist/archaeologist Zahed Taj-Eddin of Egyptian Faience.
Ancient Egyptians believed that putting little figurines in with them when they died would give them these little people to work for them in the afterlife. Or something like that. Anyway, these modern day little shabtis decided to rebel and assert their freedom so could be seen protesting, using a mobile phone, going shopping or walking the dog. I found them really funny and it was addictive to try and find them in the long rows of cabinets. And it did make me look at more exhibits than usual and make me want to return soon to have another look around.
Anyway, here are some photos and I hope they make you smile too.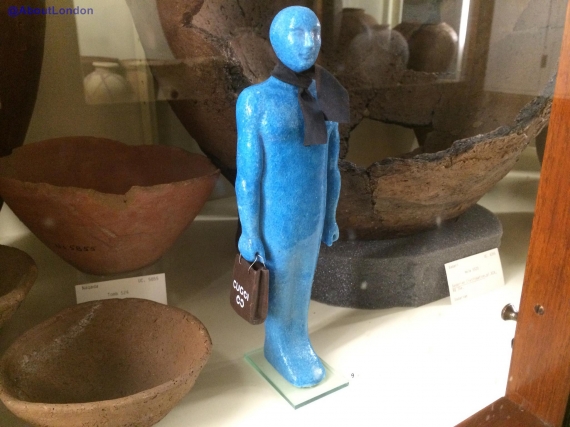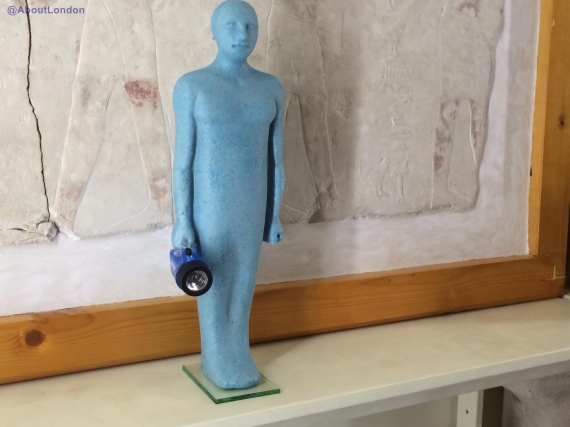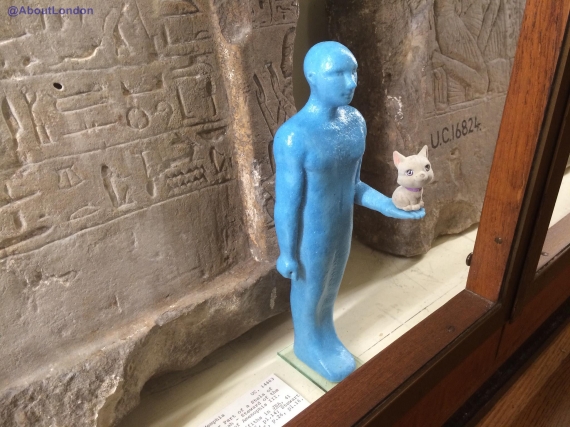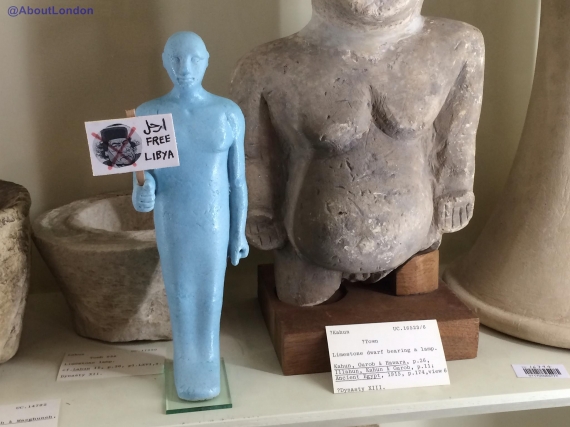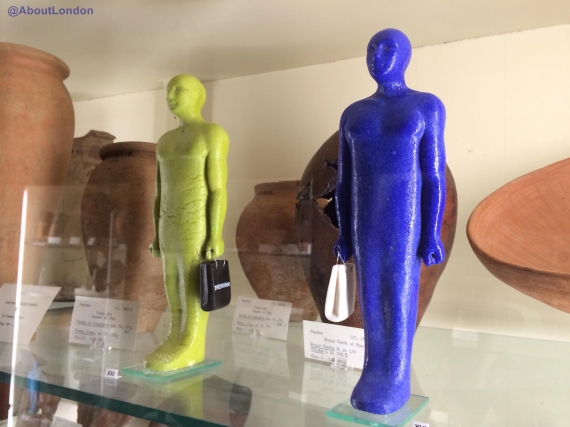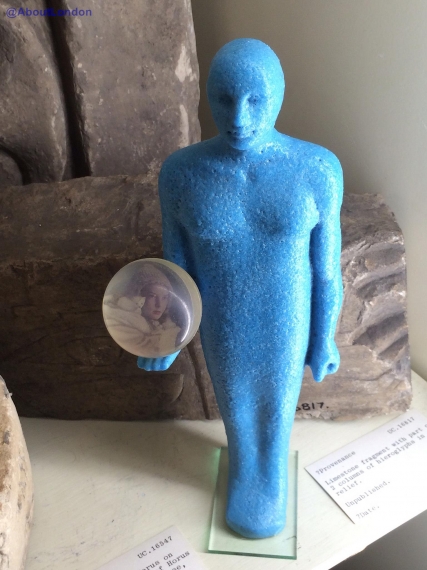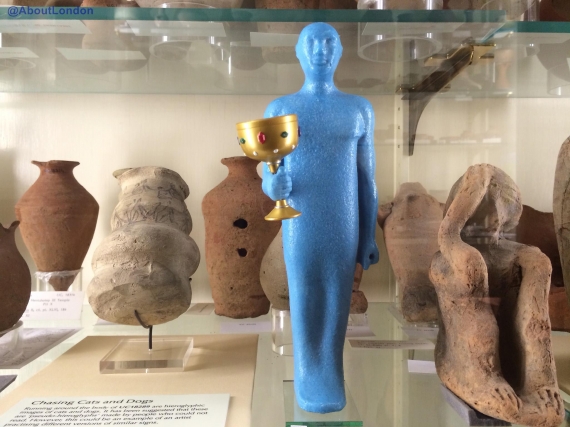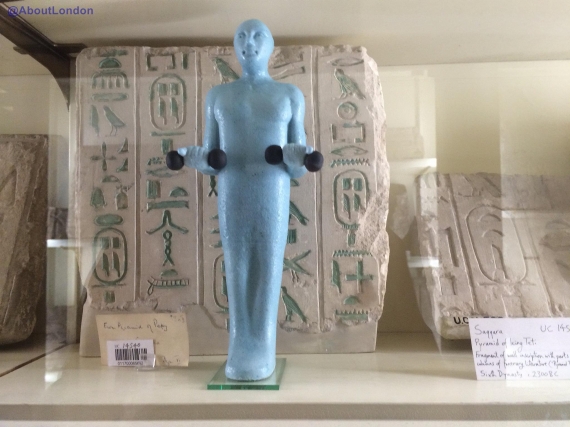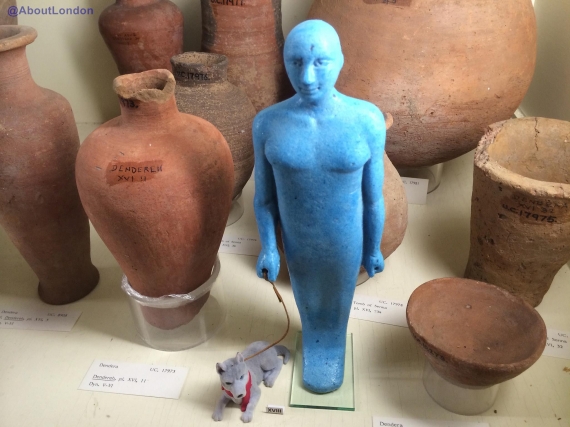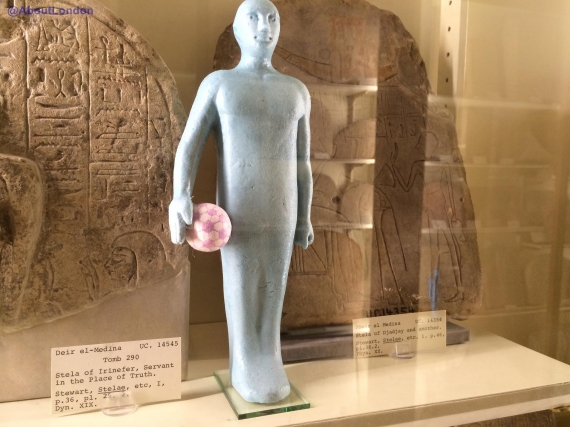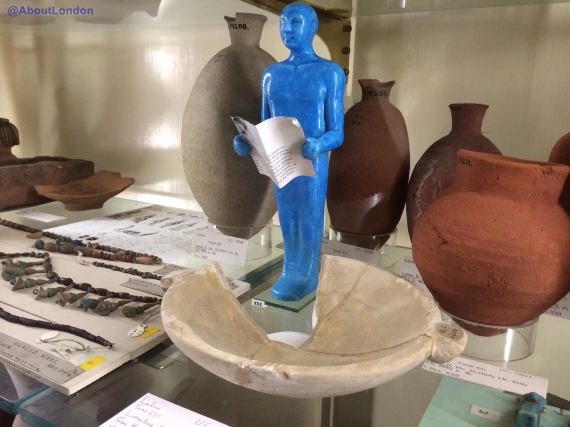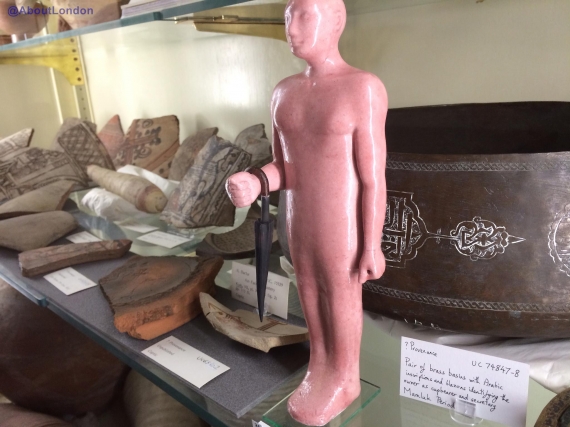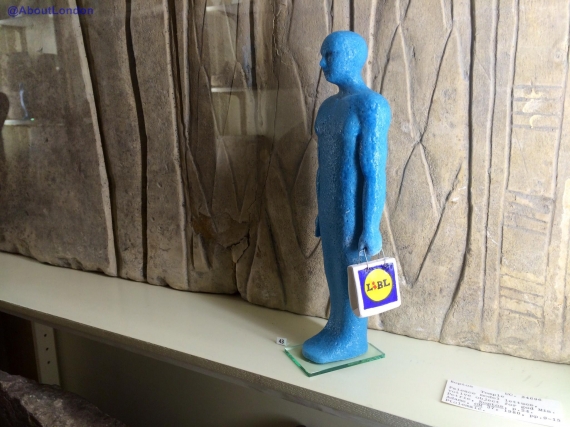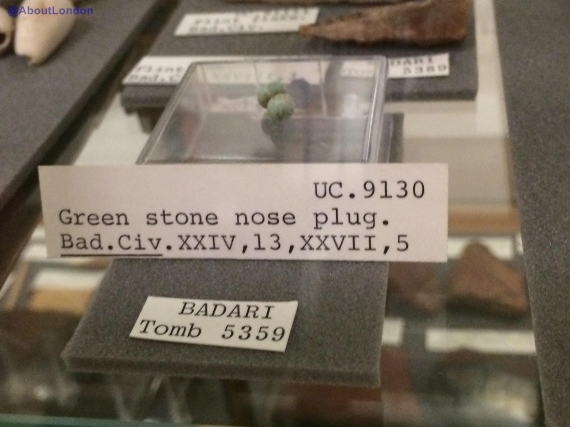 Big thanks to IanVisits for highlighting the exhibition.