William Morris (1834-96) is known for many things. He was a gifted poet, architect, painter, writer and textile designer. He wanted everyone to have access to beauty as he felt beauty could transform lives.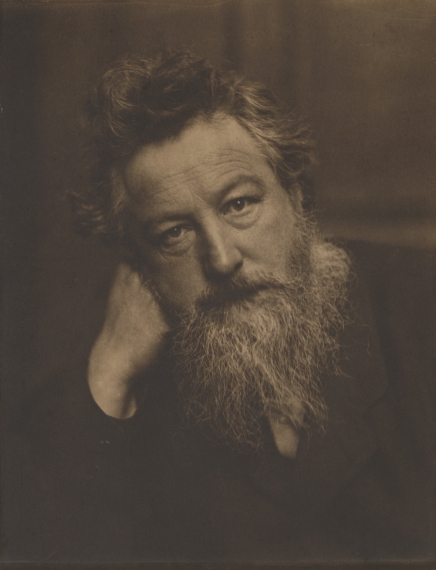 Morris, and his legacy, is the subject of the latest exhibition at the National Portrait Gallery. It explores the 'art for the people' movement and at least half of the exhibition is about his legacy as he died in 1896 and it features designers up to 1960.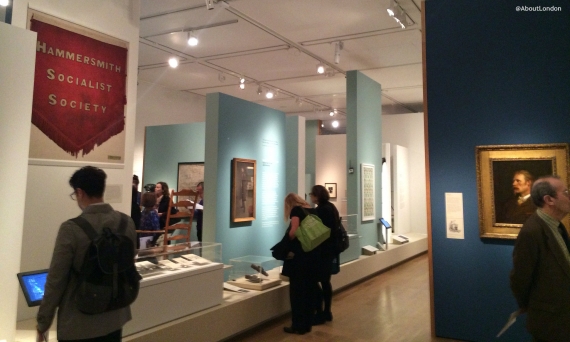 The exhibition has 70 portraits and 70 objects – unusual for the venue. On display is the only oil painting he did of his wife, Jane Burden, and he felt he couldn't make paintings move as he could with words. Do note he was considered as good a poet as Tennyson or Browning.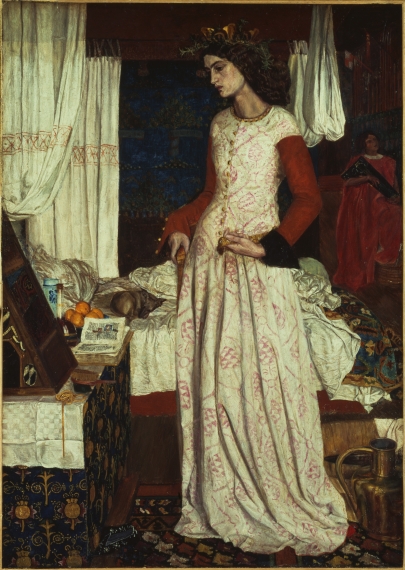 This satchel is a good example of the everyday functional design that he admired.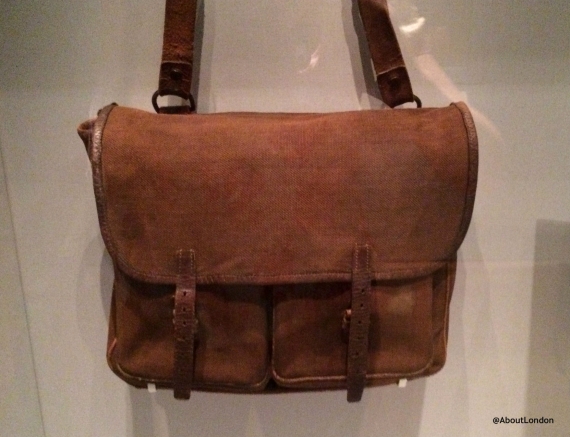 And this is Morris's own gold-tooled hardbound copy of Karl Marx's Le Capital as he strongly believed you should "Have nothing in your houses that you do not know to be useful, or believe to be beautiful".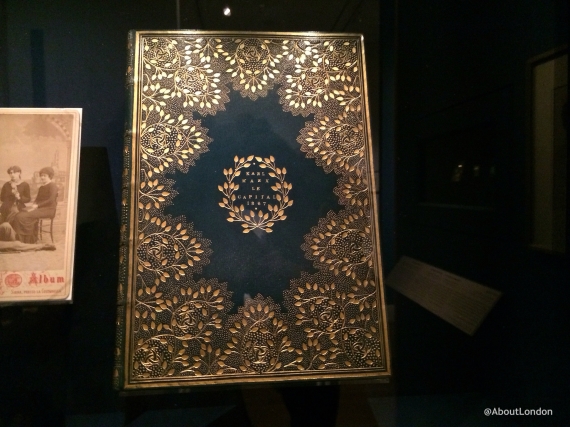 At the preview for this exhibition I saw odd socks art critic again and 'photo complainer' who wanted to take photos inside Buckingham Palace in rooms where it wasn't allowed and today wanted to not be photographed taking a photograph.
This is a one room exhibition and for that reason I think the £14 admission is quite steep. Also, because I know the collection at the William Morris Gallery well and know I can see many of the exhibits for free again when they return. My recommendation would be to go to the National Portrait Gallery for the Late Shift on every Thursday and Friday when there's a nice atmosphere at the gallery and your admission ticket to this exhibition comes with a 2 for 1 drinks offer.
Full details on the National Portrait Gallery website.