On for the summer only, The Lost Palace takes visitors to Banqueting House out on to the streets of Whitehall to explore the lost history of Whitehall Palace, once the largest palace in Europe.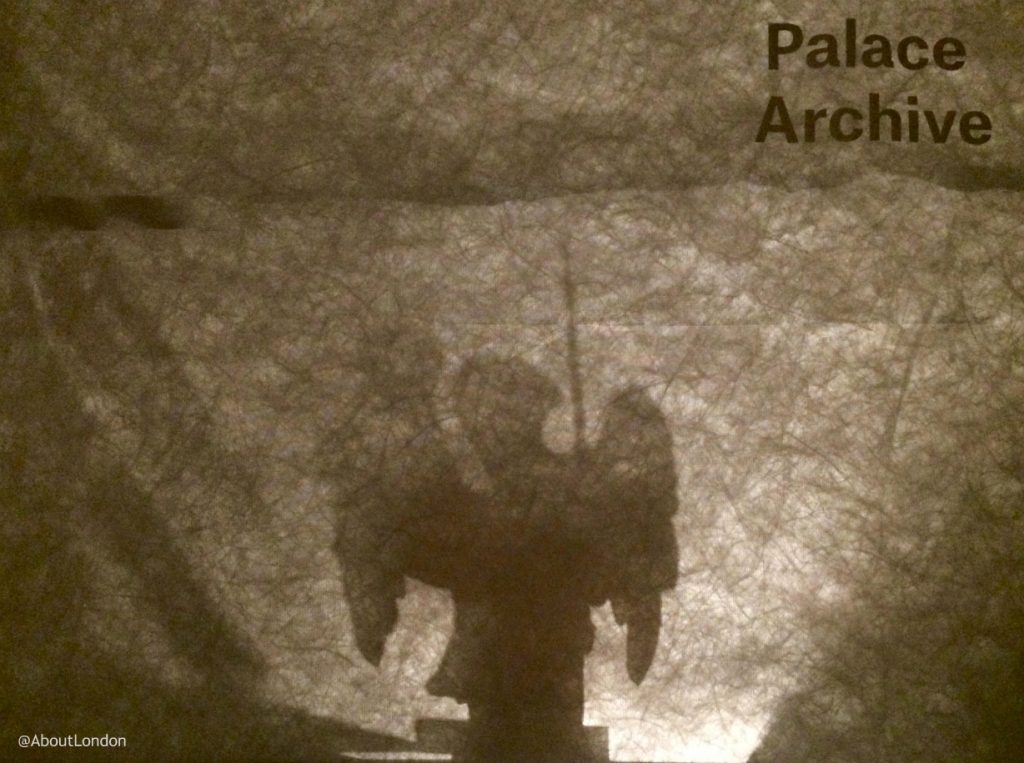 For over two centuries, the palace sprawled over the area encompassing 1,500 rooms spread over 23 acres and Banqueting House was the jewel in its crown. The Palace of Whitehall was the largest royal residence for the Tudor and Stuart courts, before it burned down 300 years ago.
How To Use
The Lost Palace requires visitors to wear headphones to experience the binaural 3D sound and to carry a 'bespoke handheld device' that 'starts' the tales at each location and can even become a sword (rather like a Wii controller).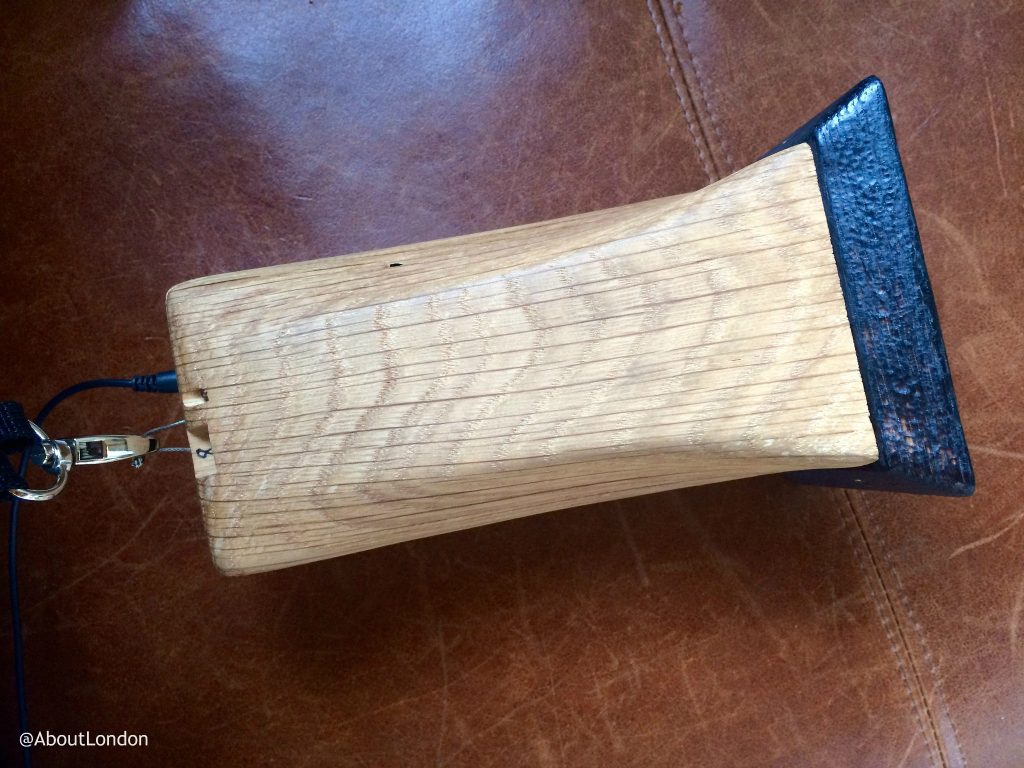 Who Made The Lost Palace?
Collaborating with Historic Royal Palaces, award winning designers Chomko & Rosier and theatre makers Uninvited Guests have developed an intriguing and stimulating visitor experience.
The focus is on how technology can stimulate the senses to create an emotional connection with the past. For example, whilst stood outside the Ministry of Defence building, Shakespeare's King Lear is being premiered and you are an actor on stage who needs to play their part in the performance.
What To Expect
Once outside, the hidden history includes overhearing the secret wedding of Henry VIII and Anne Boleyn, and Guy Fawkes after his arrest for the Gunpowder plot.
At Horse Guards Parade, visitors can enjoy the jousts that so delighted Elizabeth I. Feel Charles I's ragged heartbeat as he walks through St James's Park on his final journey to Banqueting House for his execution.
Do note, The Lost Palace takes place mostly outdoors so be prepared for the weather conditions. It lasts around 80 minutes and you'll be on your feet for most of that time although you'll only walk about a mile.
There are two audio options: The children's guide is for ages 7 and over, and the other is for ages 12 and over (that's the adult version). I tried the adult version with my 10 year daughter.
Reviews
After reading Mar Dixon's The Lost Palace Review I was really keen to try this. Quite frankly no-one seemed to have a bad word to say about The Lost Palace.
You get given your headphones and they're attached to a smooth block of wood, not dissimilar to a doorstop. You then use the black rubber end to activate the story by touching it on the black wooden structures added around the streets.
At your allocated tour time the audio starts automatically and you are told to stand by a model of Whitehall Palace (there are signs to follow too). Here you get some background information on just how large Whitehall Palace was before it burned down in 1698 (leaving only Banqueting House).
From here the tour moves out onto the street and the audio is cleverly done as you start to believe the people talking in your ears are actually nearby. And when we walked we could hear the sounds of steps and believed they were our steps although it was on the recording.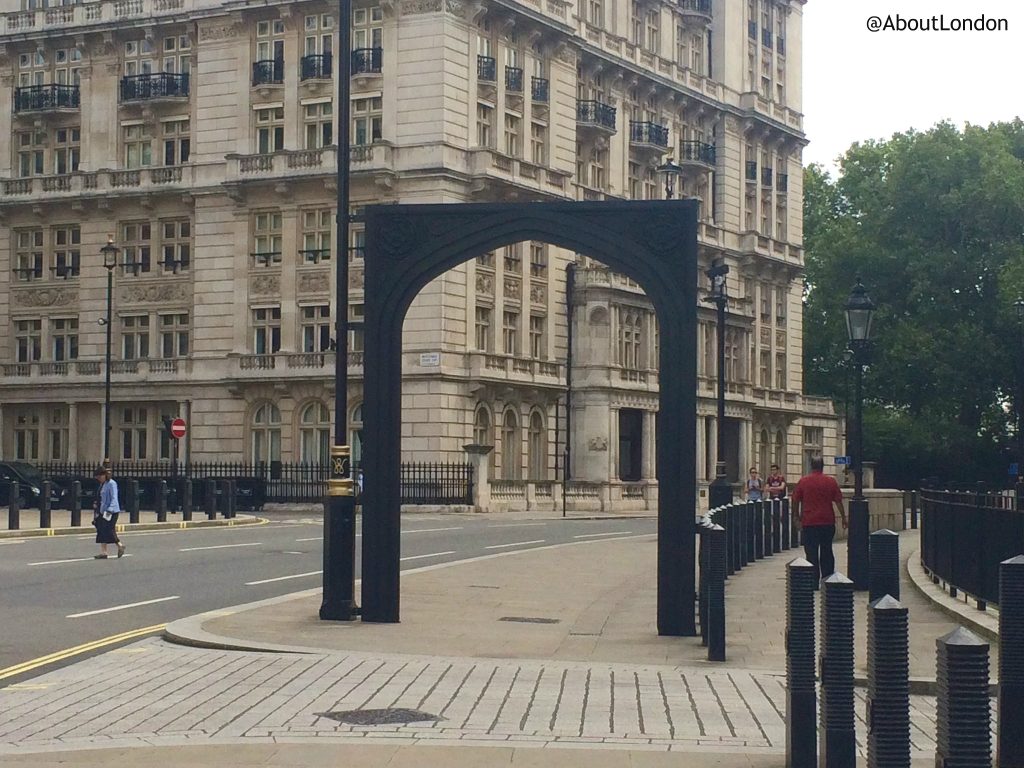 We were soon left behind by the rest of our group but that's not a problem as your audio only activates at each location when you touch your wooden device.
It is somewhat disorientating to have a story playing out via the headphones, which sometimes wants your involvement, and remembering there are people passing by who have no idea what you're listening to. But, I guess, that's a bit like listening to your favourite music on headphones and have a little boogie when others can't hear it.
At one stop we had to point our wooden device at a building and there were three different 'overheard' stories to find. I found this confusing as I didn't know if I had time to listen to the whole of one conversation before trying to hear another but I did hear about the maid who accidentally started the fire that burned down Whitehall Palace. At the end it was a bit scary as she repeated she was the first to die.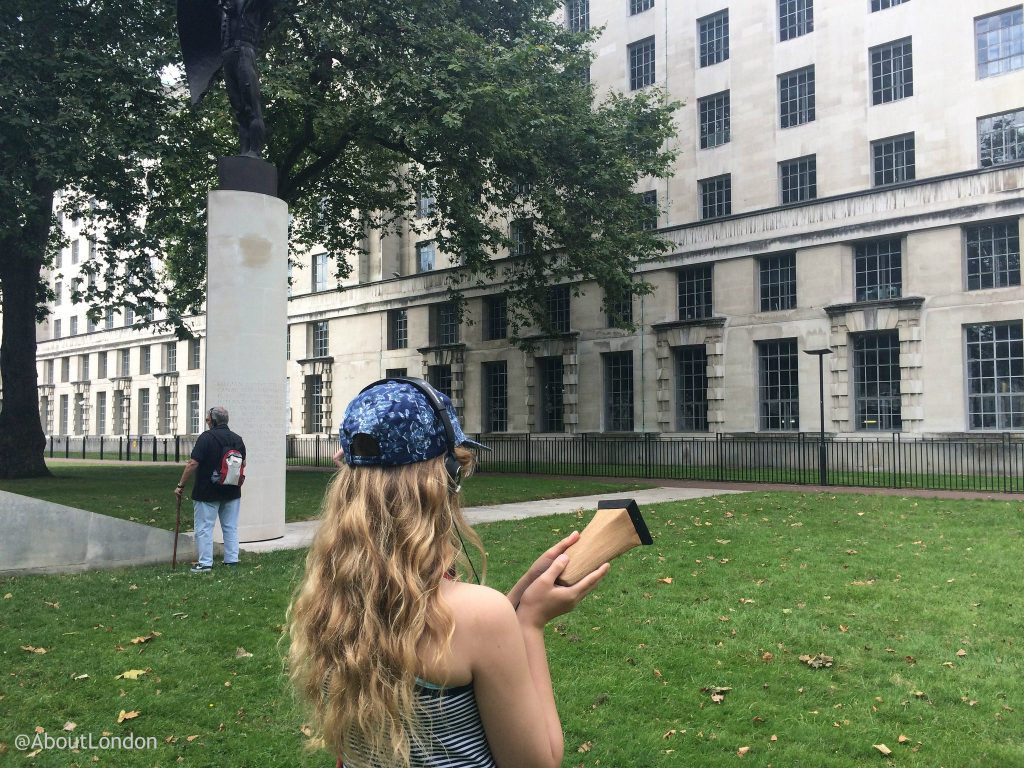 Back on Whitehall, we started to have technical problems and decided to head back to Banqueting House for help. We were almost there when the audio started again so we tried to rejoin our group.
At this point I think we can safely say I was no longer 'immersed' as I really didn't know what was going on any more. There was something about a sundial but I couldn't see one. Some of the group were looking at a statue and others were looking at the structure pictured below. We eventually tried facing this and discovered if we waved our wooden device around we got the whooshes of a sword fight. But who I was fighting I really don't know.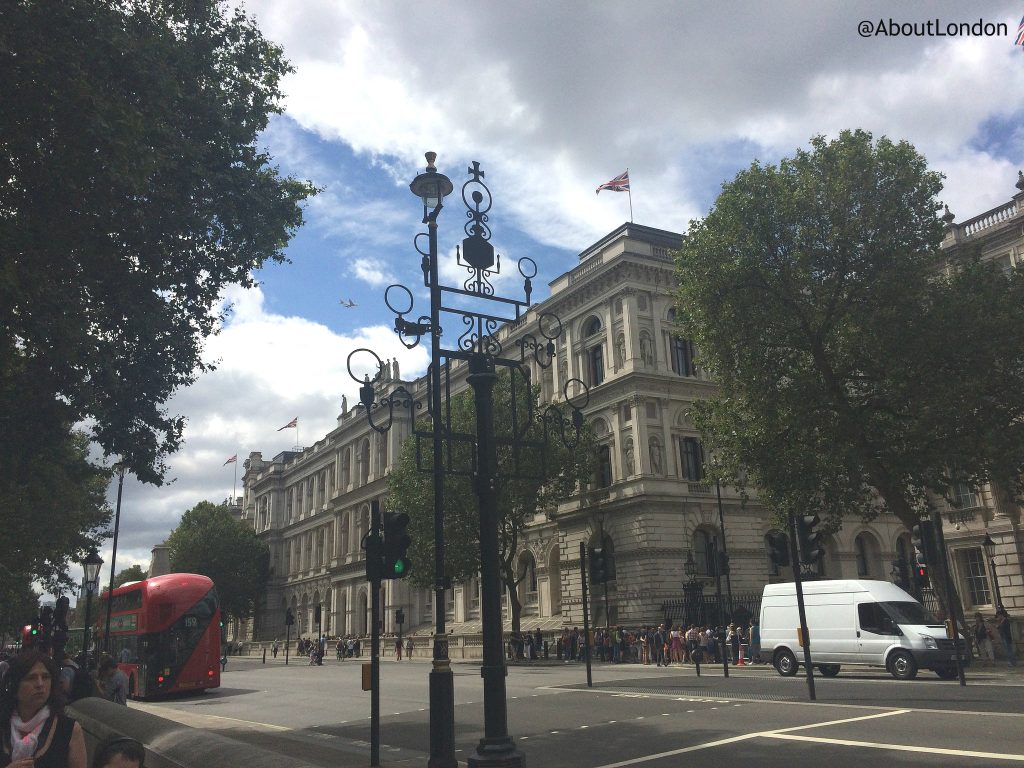 We seemed to all come together to cross Whitehall and we stopped outside the Scotland Office. We were listening to the secret marriage of Henry VIII and Anne Boleyn but were only told that at the end so, again, I didn't know what was going on. (I've since been told on the children's audio they tell you at the start what you're about to listen to so it may simply be I'm better with that type of recording.) I was also distracted by tourists wanting to take photos of the Scotland Office where we were standing and by my daughter's audio that wouldn't start again.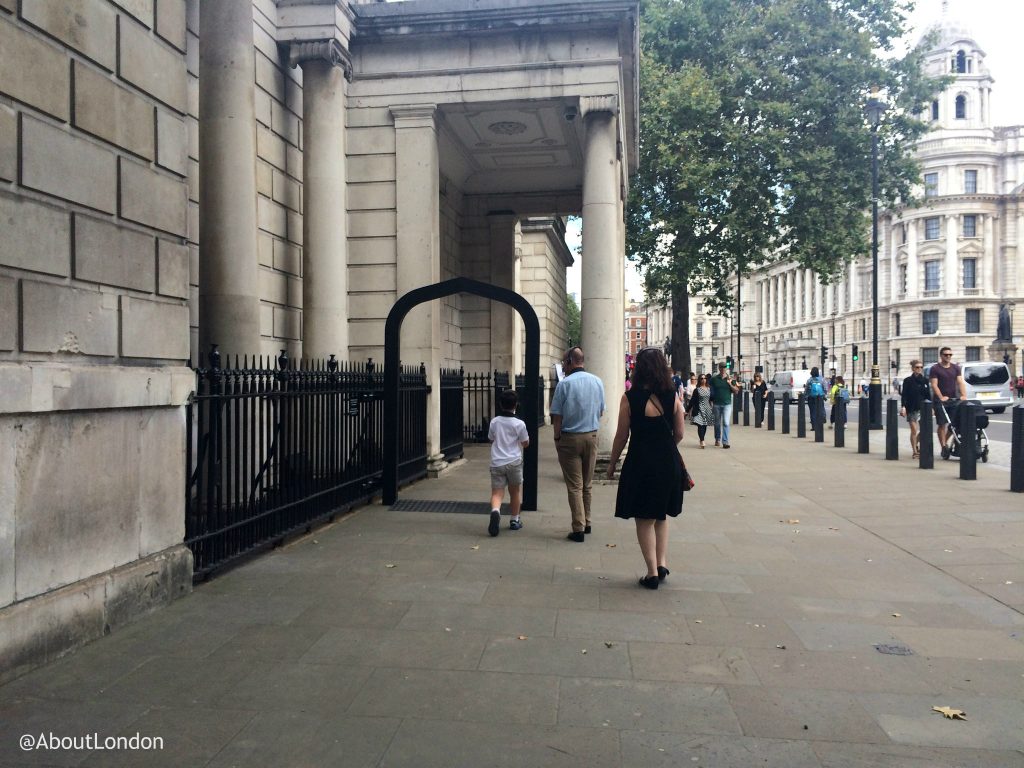 Through to Horse Guard's Parade and I did discover Henry VIII's cock fighting pit was on the site of 10 Downing Street's garden.
But we could only listen to a joust or a cock fight. As I couldn't see where we were supposed to go for the cock fight (something about a dragon?) we followed the rest of our group to hear the joust. While my audio started immediately, my daughter's didn't and she was at least 5 minutes behind.
I do remember there was something about using your wooden device as a drumstick but I didn't get that to work.
I waited for my daughter's audio to catch up (the rest of the group were long gone) and we went back onto Whitehall together. The wooden devices were pulsing (Charles I's heartbeat) but my daughter's audio wouldn't start and her wooden block stopped pulsing before mine even though she hadn't heard anything about the execution.
We then crossed the road and went back into Banqueting House. Banqueting Hall is stunning and the bean bags for laying back and gazing at the Rubens ceiling were very welcome.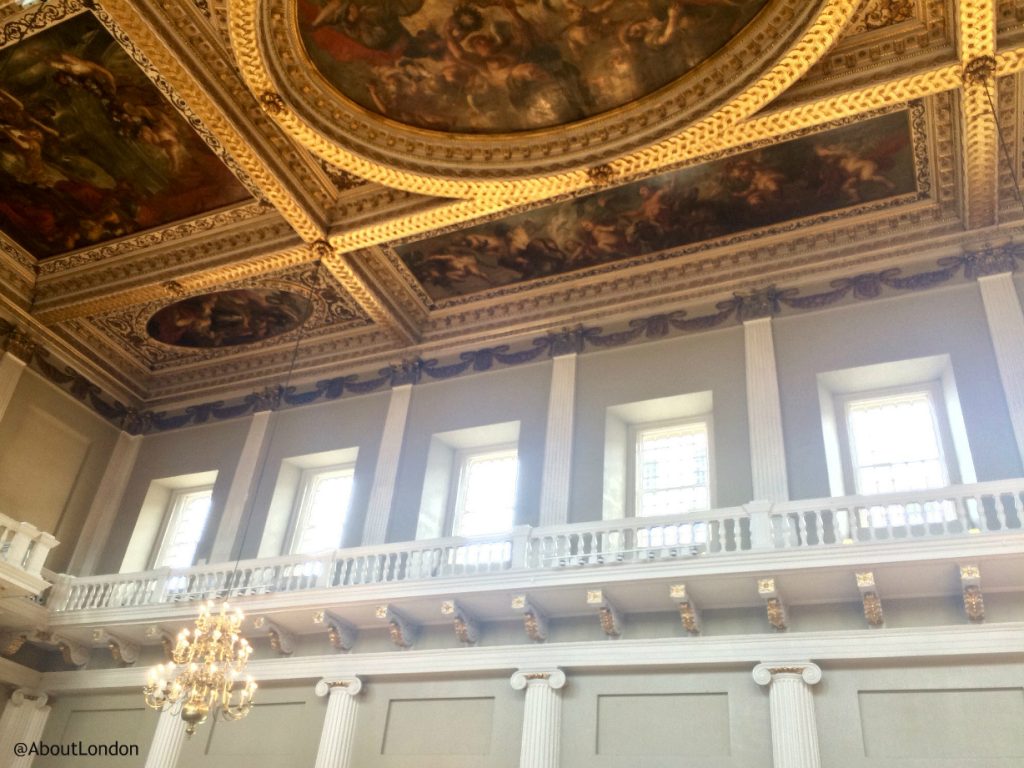 Conclusion
As I understand it, my experience runs in complete contrast to just about everyone else who has tried The Lost Palace. My best advice would be, if your audio stops working do go back to Banqueting House and start again.
The Lost Palace runs from 21 July to 4 September. The daytime is suitable for families and there are adult 'lates' on Wednesday to Friday (16+ only).
Tickets are £12 for adults and £6 for children.
Do stop at the award-winning toilets before leaving the building.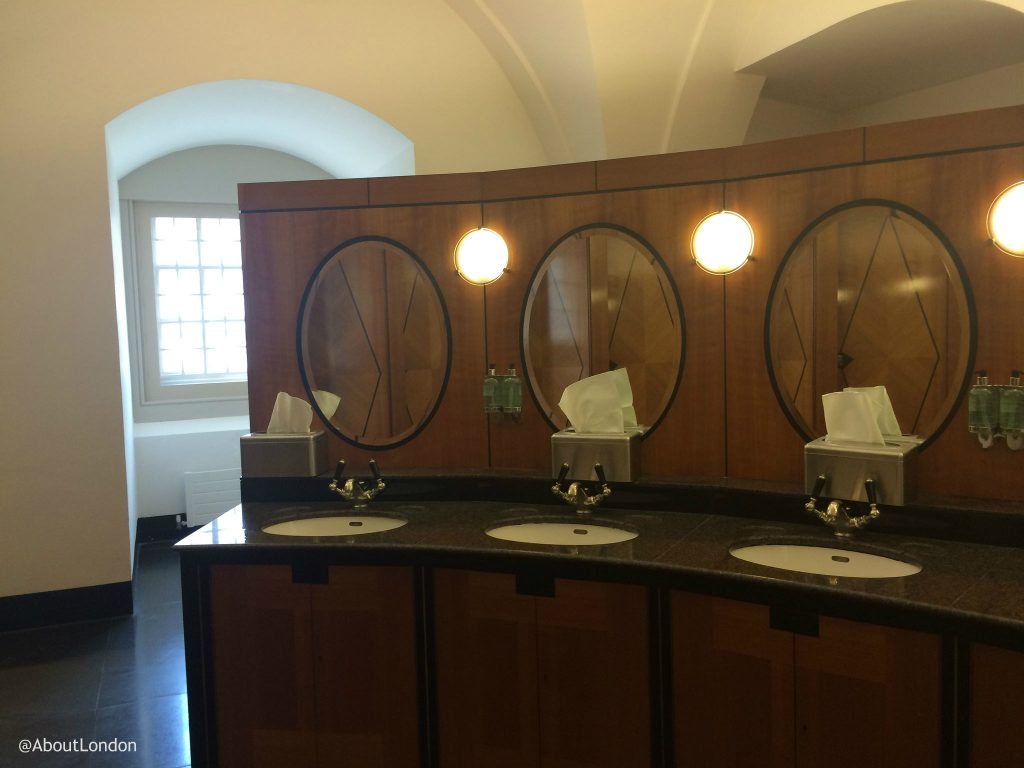 Disclaimer: As is common in the travel industry, the writer was provided with a complimentary tour for review purposes. While it has not influenced this review, AboutLondonLaura.com believes in full disclosure of all potential conflicts of interest.