This article was first published on the VisitBritain Super Blog in September 2012.
This summer I went to Lancashire to find out more about the Pendle Witch Trials and my visit was timed to coincide with the 400th anniversary. In August 1612, there were trials and executions of so-called witches in a time in history that has many similarities with the Salem Witch Trails in the US. I wrote about the Pendle Witch Trails and the locations I visited for Anglotopia.net so I wanted to tell you about where I stayed overnight.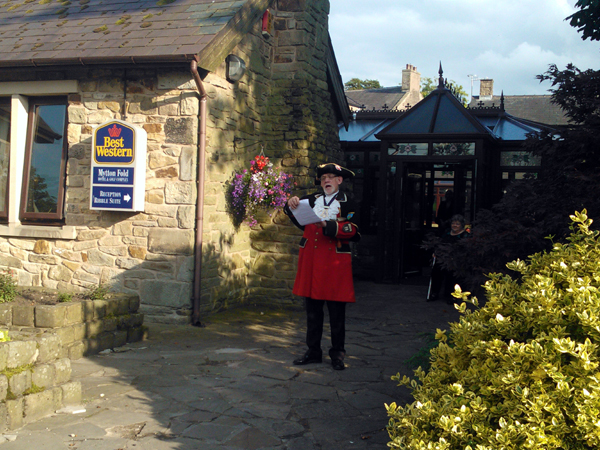 Mytton Fold in the Ribble Valley is a family-run hotel and golf complex. I can't guarantee you'll have a Town Crier greet you when you go to stay but I do know the welcome from the Hargreaves family and their staff will be just as warm as the welcome I received. People from Lancashire are well-known for being friendly and making you feel at home so it was a treat to stop for the night.
Mytton Fold was once a farm, run by the same family, but they adapted well and guests can now enjoy the wonderful countryside setting, with views of Pendle Hill from the golf course. I'd never driven a golf buggy before so we set off in the evening to see the sunset.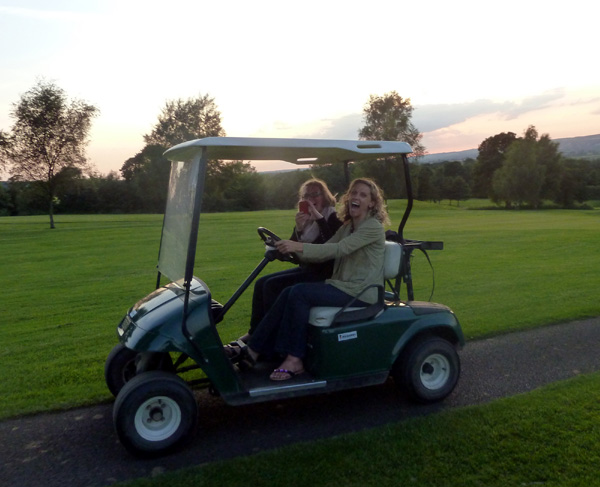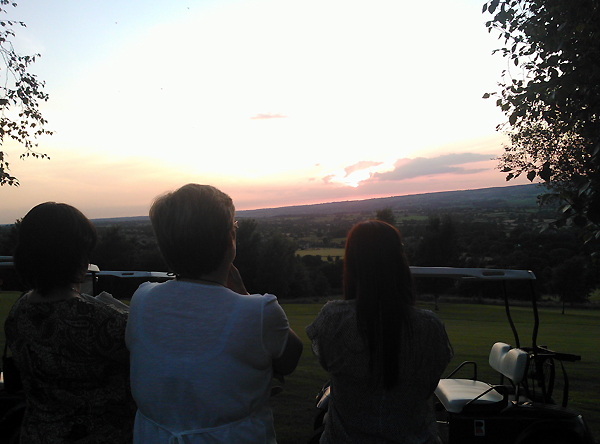 Mytton Fold has 43 guest rooms and mine was large enough to have a sofa to relax on as well as free wifi so I could catch up on work before dinner. And speaking of dinner, when I saw the menu I thought we would choose our dishes but oh no – we had all of them! Lancashire has many dishes to be proud of from the Lancashire Hotpot to the sticky Parkin cake, and the creamy Lancashire cheeses. It was an incredible amount of food but a real insight into local cuisine.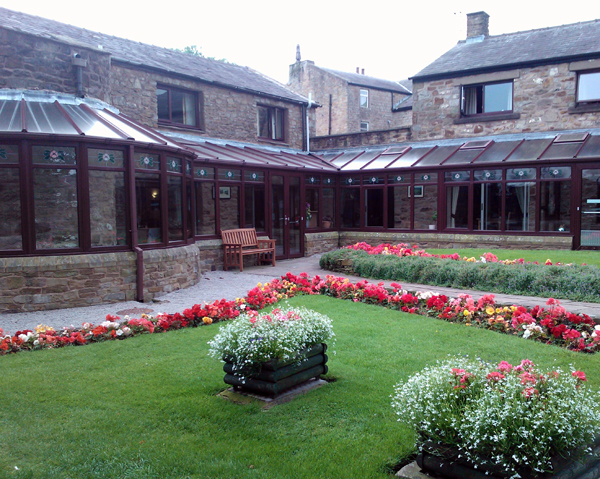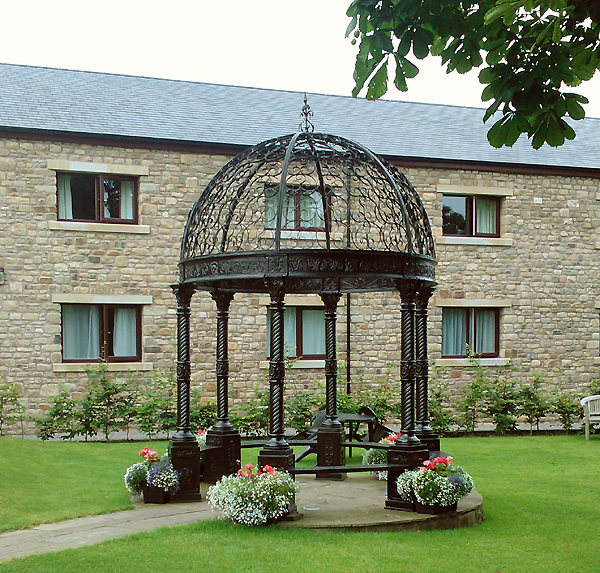 From London, you can get a train to Langho which is a short walk from the hotel. Or drive – there's plenty of parking – and you'll be ready to explore the Forest of Bowland, the Ribble Valley and all across Lancashire.