There are some great theme parks in the UK but I'm not the bravest when it comes to white knuckle rides and you're more likely to find me on the ground holding the coats or taking photos of friends screaming as they whoosh past.
Thankfully my daughter isn't old enough for many of the extreme rides so I hadn't thought to take her to a theme park yet, then I got an invitation to visit LEGOLAND Windsor and thought this sounded more like my kind of place.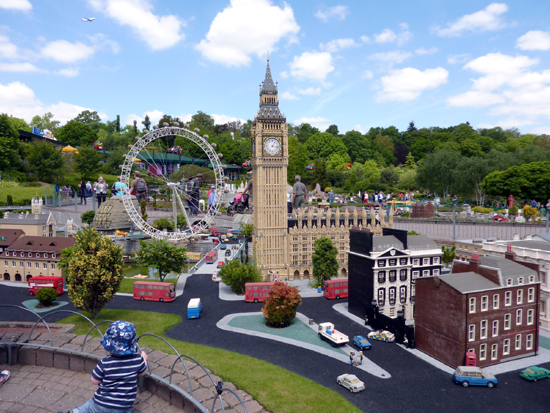 The Park is aimed at 2 to 12 year olds and there are fast rides for the big kids and grown-ups but also more gentle rides for the toddlers. There's also the DUPLO Valley splash park which is perfect for hot days as Drench Towers soaks everyone with 1200 litres of cold water!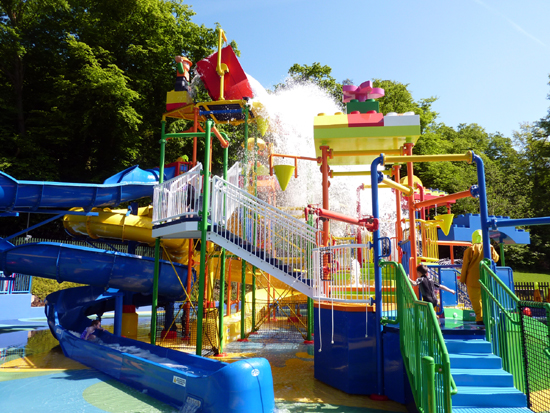 I've written more about LEGOLAND Windsor for Anglotopia but I wanted to tell you about the hotel. Yes, there is a LEGOLAND Windsor Resort Hotel!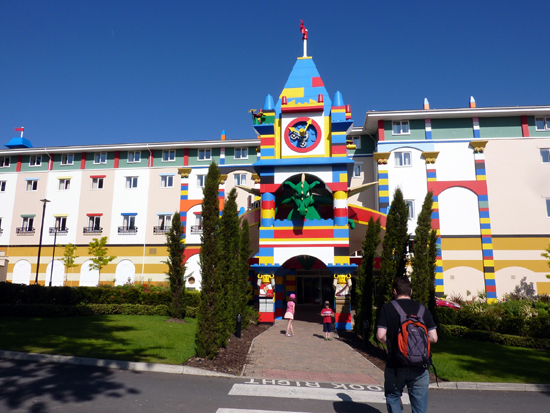 Once you've walked under Ollie, the fire breathing dragon you reach the truly fun Hotel Reception.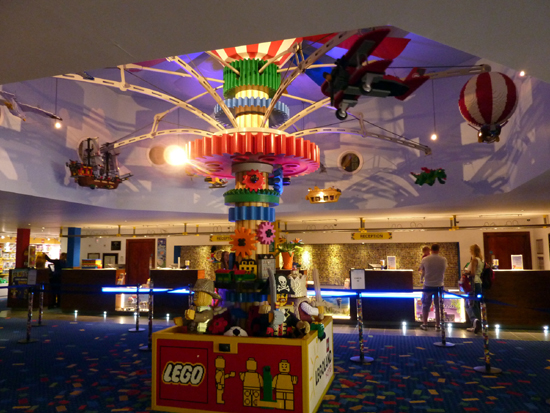 There's also a large LEGO brick pit here which my daughter almost dived into.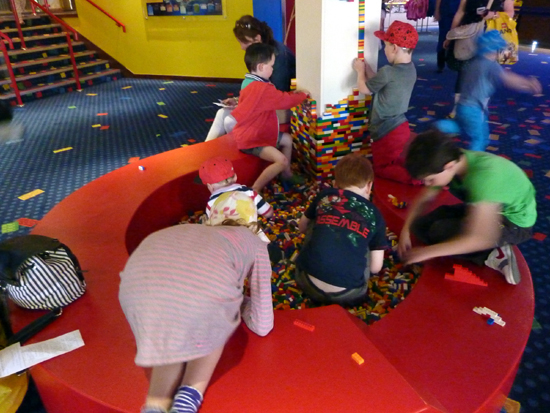 The LEGOLAND Windsor Resort Hotel opened in March 2012 and was the world's first totally LEGO-themed hotel in the world. While the Park has seasonal opening hours (March to November) the hotel is open all year round so you could always stay here and explore the area as Windsor Castle is only a few miles away. London Heathrow Airport is less than ten miles away so this is a really good location for a fun night at the start or end of a UK holiday before flying home.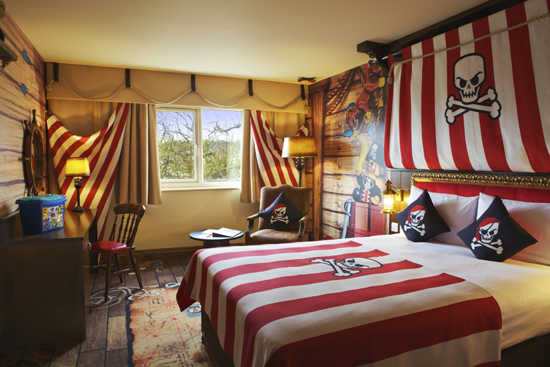 The hotel was fully booked when I visited but I have friends who have stayed in a Pirate room and haven't stopped telling everyone how much fun they had. There are 150 themed Pirate, Kingdom and Adventure bedrooms with lots of LEGO fun throughout the hotel. If you can get the kids to leave the room there's a LEGO Pirates themed splash pool and the Brick Pit restaurant has an indoor play area and an outdoor playground with outdoor seating overlooking the lake which brings together a strange mix of tranquility and wild excitement.
All guests staying at the hotel get two-day Park tickets and early entrance to the Park at the back which means you can reach some of the attractions well before the visitors coming from the main entrance. You also get some Early Ride Time benefits too.
There's entertainment in the evening for the kids and the hotel bar has a cool interactive wall that changes throughout the day although not many see the late night changes as guests here are usually tired from all the fun they've had.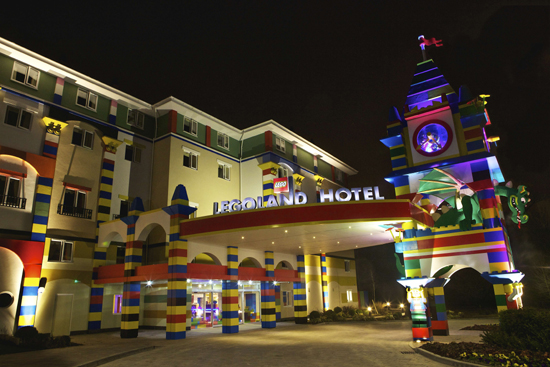 The hotel has conference facilities and I reckon this would make a wonderful change to the often faceless chain hotels businesses often choose. Find out more about LEGOLAND Windsor Resort Hotel on the official website: www.legoland.co.uk/hotel.
This article was first published on the VisitBritain Super Blog in June 2013.
If travelling with children you may also enjoy The Isles of Scilly, Suffolk and South Wales. And these Classic British Children's Literature Locations are worth considering too.