The ArcelorMittal Orbit is the UK's tallest sculpture and is on the Queen Elizabeth Olympic Park in Stratford, east London. It was designed by Anish Kapoor and was a fantastic high viewing point during the London 2012 Olympic Games.
UPDATE: If you want to know what it's really like to go down the Orbit slide here's my review. Yes, you go fast!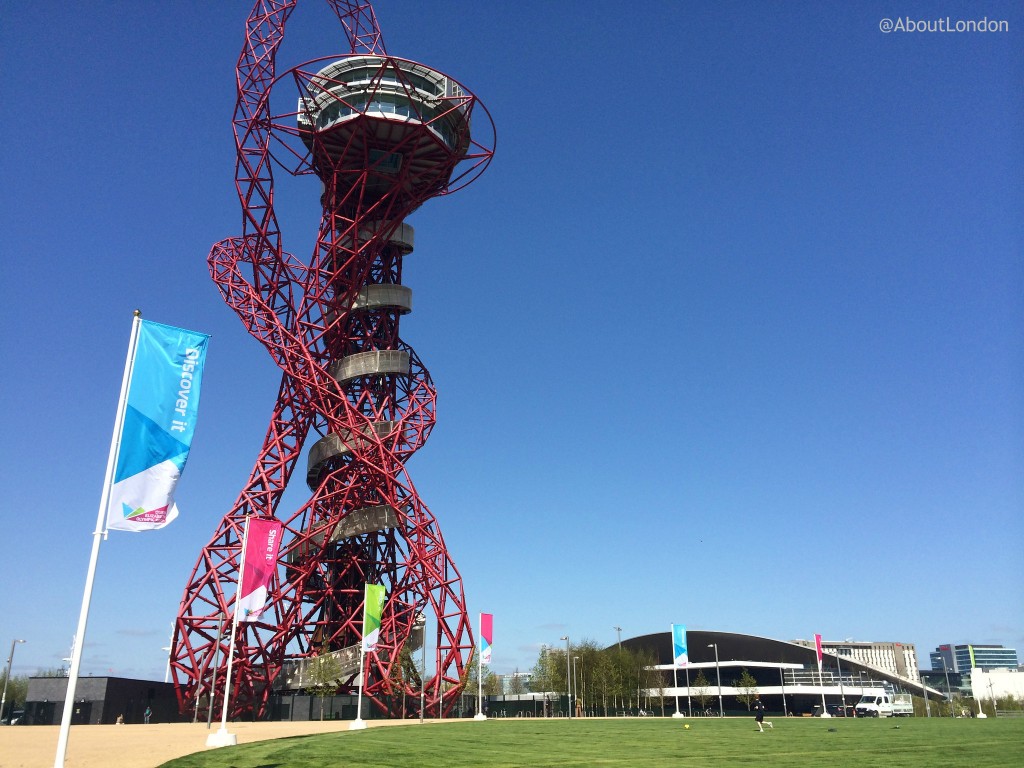 It's not just a sculpture but is also a London visitor attraction. The Orbit stands at 114.5 metres high which is 22 metres taller than The Statue of Liberty and almost six times taller than Newcastle's Angel of the North.
Building
Anish Kapoor worked with structural designer Cecil Balmond to create a new form of tower that didn't rise in a straight line as they wanted to symbolise the energy and creativity of London. The sculpture is a continuous line that loops up and back down around itself.
The Orbit is made of 2,000 tonnes of steel with more than 60% recycled from old cars, washing machines and steel building materials. Construction began in November 2010 and the structure reached its full height in late 2011.
The Orbit is next to the Olympic Stadium and close to the London Aquatics Centre. During the London 2012 Olympic Games 130,000 visitors went inside to the viewing platforms. After the Olympics and Paralympics ended in 2012 the Park was closed for development and The Orbit reopened in April 2014.
Visitors
Two passenger lifts take visitors up from ground level to the highest viewing platform at 80 metres in about 32 seconds. There are two large indoor viewing platforms at different levels with some outdoor viewing space too (behind a safe 'cage').
The views are quite different than from central London tall attractions as you look out over east London which is a very different landscape. But you can still see some iconic landmarks such as The O2 in North Greenwich, The Shard  and Big Ben back in central London, and, of course, the Olympic Park venues.
Helter Skelter
Many have said it looks like a giant helter skelter and that throwaway comment is turning into a reality as a giant slide is currently being added. Work started in January 2016 and will be completed soon.
Anish Kapoor invited Belgian artist Carsten Höller to create the giant slide for the Orbit as he has a wonderful track record of adding very long (and very fun) slides such as the ones inside Tate Modern in 2007 and on the side of the Hayward Gallery, Southbank Centre in 2015.
This is a unique collaboration between two of the world's leading artists and the slide will open on 24 June 2016.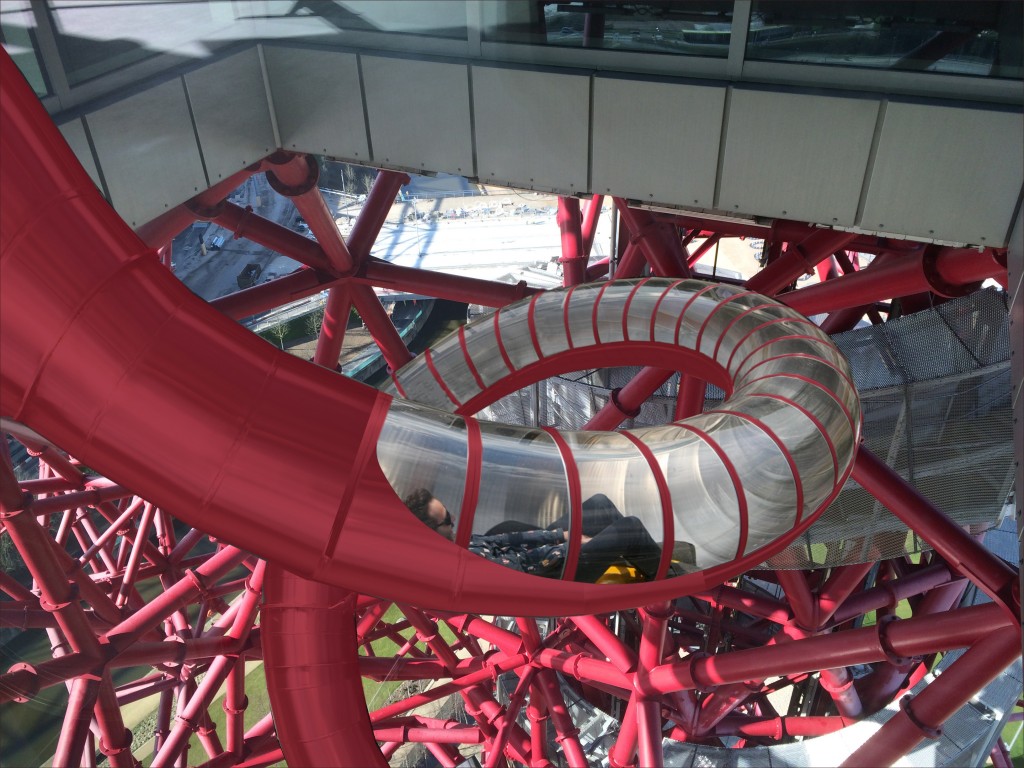 The slide is the world's longest and tallest tunnel slide, measuring approximately 178m long and 76m high. The descent will take about 40 seconds; average speed will be six metres a second, around 15mph. Sliders will pass through light and dark sections as there are transparent sections on the slide to marvel at the view.
In those 40 seconds you will circle around the ArcelorMittal Orbit 12 times as you weave your way through the famous loops and curves of the iconic structure, including a tight corkscrew section named the 'bettfeder' (after the German word for 'bedspring'), and ending with a 50m straight run back down to ground level.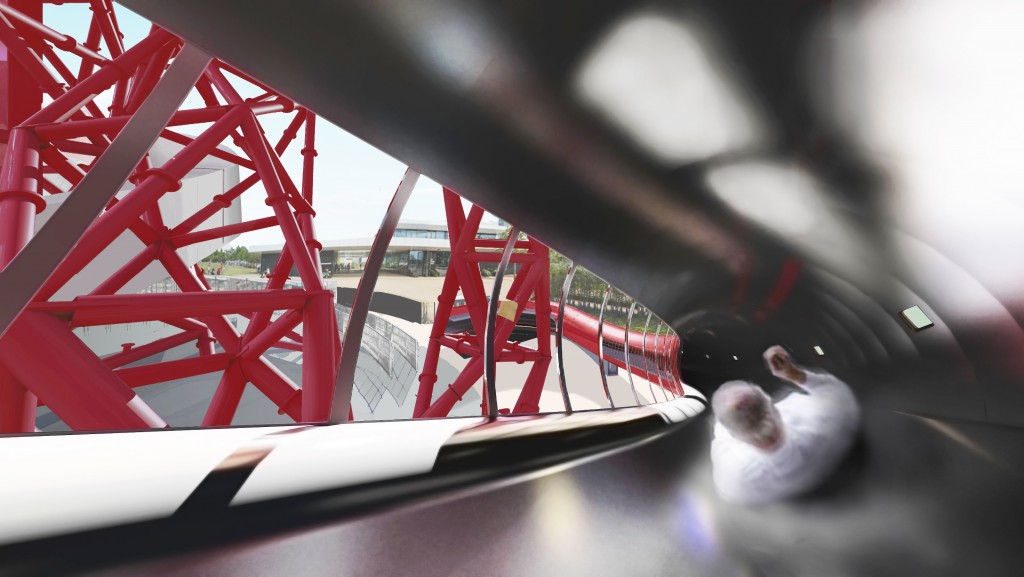 Tickets Tip
After 24 June 2016, the ticket price is going up to £15 for adults (when booked in advance). This covers entrance to the viewing platforms and one go on the slide. You can buy viewing platform tickets only for £10 (advance rate). You can buy extra slide tickets for £5 each so if you want to go again on the same day as your entrance ticket then you can.
If you intend to visit more than once get booking soon as tickets bought before 24 June are automatically an annual pass. You can then visit as often as you like and just buy a £5 slide ticket, when needed. (Call 0333 800 8099 with your booking reference number to book extra slide tickets.)
Everyone is encouraged to book in advance online as there is expected to be limited tickets available at the on-site box office each day. Do note that box office tickets will be limited on the day.
But the big question is: Are you brave enough to slide down?
Official Website: www.arcelormittalorbit.com