Time Run is another escape room game to try in London. It's for teams of 3-5 people and you get 60 minutes to time travel and complete a quest by solving puzzles and working as a team.
Upon Arrival
I received an email the night before to tell me not to arrive early which warned me there is no waiting area. Fortunately for us it was a morning booking on a dry day but I don't think I'd enjoy waiting in a back street in Hackney on a wet evening.
We were told to arrive at precisely five minutes before our time slot but our rings on the doorbell were ignored until exactly the start time of our booking when the costumed actor opened the double doors and told us off for ringing the bell early.
We had an introduction with him that was all about scene setting. It's an excellent room set and there's a short video to introduce us to Luna Fox who needed our help. It was fun at times but at 30 minutes it went on too long and wasn't actually relevant to the quest.
We locked up our bags but were told to keep our coats as it's cold inside.
We were a team of 4 people: 3 who had tried escape room games before and a (nearly) 10 year old who didn't know what to expect.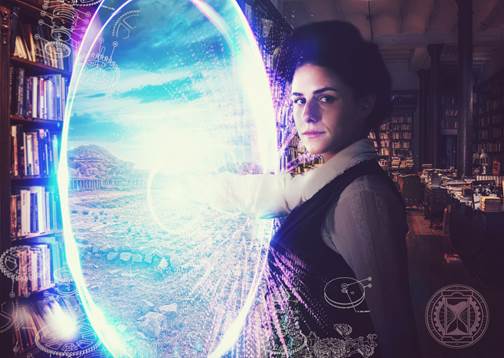 Starting The Game
We then went down a long corridor of doors and were left in a room where we had a video message from Luna Fox and Babbage (not a robot, but a metallic assistant). Then we found out we were looking for a lance and the time started.
After being told what we were looking for we had three rooms to work in and complete tasks; only getting to the next when all the puzzles were solved.
No Countdown Clock
We were given a timer but as we had to set it in the dark so we had no idea if we had twisted it enough to get 60 minutes. We hoped whoever was watching us also had a timer but we never got to find out as when our timer went off we were ushered out quickly to end the game.
Every other escape room game I've played has had a countdown clock in each room so while we weren't distracted by a clock on the wall here we actually didn't know how long we had left.
Into The Game
This was certainly the most high-tech of all the escape games I've tried as the first room was a spaceship with a large touchscreen table in the centre of the room.
There was lots to work out and we did well but took too long on one task as we couldn't see the mistakes. This did leave each of us having a go and the others twiddling our thumbs but there wasn't any alternative.
Room Two
When we got to the next room it was a fantastic archaeology set but so dark I couldn't see the thing on the wall the messages from the control room kept telling us to look at. Some of the low level lighting I could understand as there was a laser light that needed to be seen but it was simply too dark to read the instructions on the scrolls that had been left for us. I was using my fingers to 'read' statue names in the dark as I couldn't see them.
While this room was a great set it was hard to achieve the tasks as the writing on the scroll was in a font that was hard to read and the darkness was prohibitive. If the lighting can't go up a torch/flashlight from the first room would be a great addition.
Room Three
The third room was much lighter as we were in an office with a large model of a town in the centre of the room and maps to follow but again, I simply couldn't read the writing on the maps to match it to the models so we ran out of time. Finding the codes for combination locks and keys for padlocks were the type of task we excelled at but anything that involved reading someone's handwriting was harder than necessary.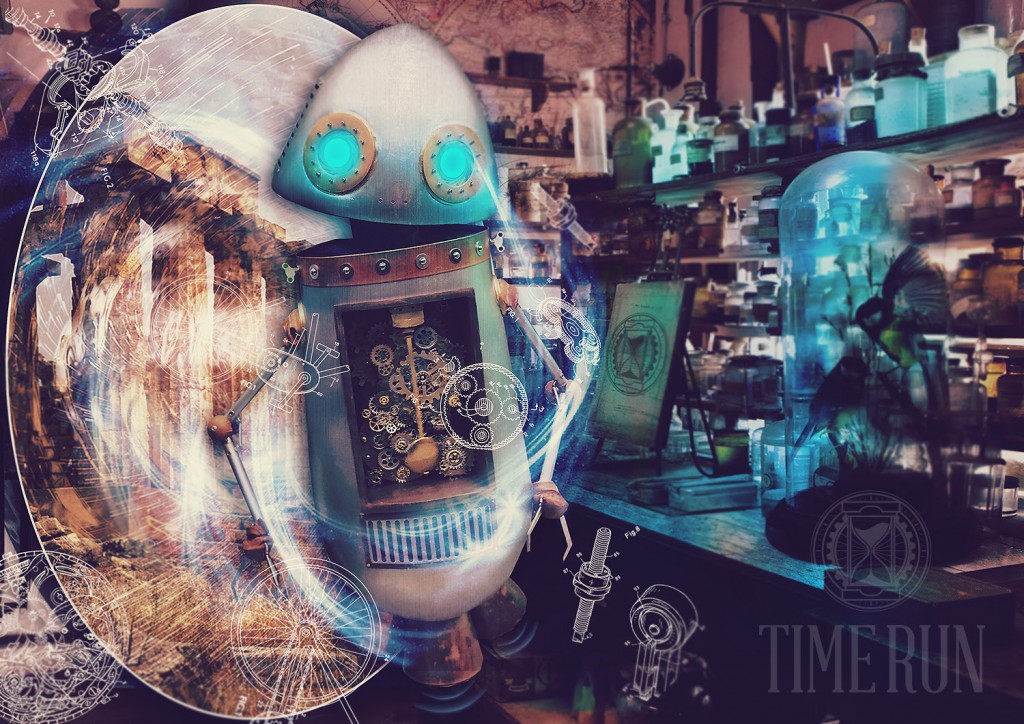 Didn't Success
So, we didn't complete the challenge. And after a short video message from Babbage in the next room (while we could hear people putting things back together in the room we had just left) a chap in a scientist's white coat came to collect us and took us to an interesting end room where we were given the verdict that our team liked to 'swarm' as we didn't split up enough. There was a sofa here but there was no time to sit down as we were ushered outside as quickly as possible.
No Debrief
In all of the other escape games I've tried there has been a debrief where we could ask questions and find out how we could have done things differently. Sometimes we've even been given extra time if we were close to finishing. But that clearly wasn't an option here as we asked some questions and the 'scientist' told us he hadn't time travelled so didn't know.
So we found ourselves outside out on the street feeling frustrated and with more questions than answers. I don't know how much actual space the game takes up but we did enter a warehouse at one end and exit at the other.
As the quest was to find a lance (that's what Luna Fox told us in her video message before we entered the spaceship) it was only afterwards that we realised the lance had only been part of the game in the archaeology room and not the others.
On the positive side this is the most theatrical of all the escape games I've tried and a very solid build (in other games we've seen hooks falling off walls and door handles missing from overzealous teams).
But it was all far too rushed at the end and we felt insulted when we arrived as we had been given clear instructions to arrive exactly five minutes before our time slot.
Price
After all that, how does this compare to other London escape games? Well, while they are selling tickets on being the Time Out Critic's Choice – "the single greatest live experience London has ever seen" – I'm sure, like me, they got to try the game for free for a review. But if I tell you for five people for a 60 minute game this costs nearly £200 do you think it's good value? And now let me tell you that's about double the cost of the other escape games in London.
Conclusion
Unnecessary long intro – a waiting room would be a better choice. Not great to have to play wearing our coats. A good quest with excellent room sets, even if one is much too dark. No timer on the wall so never sure how long you have left. And a somewhat pointless end room to collect our bags which could be a great debrief room but none was forthcoming. And yes, that double the cost of other escape rooms factor.
The next day I got an email to congratulate my team on successfully escaping (even though we hadn't – we ran out of time) and a team photo had been added to their Facebook Page.
Address: 9-15 Helmsley Place, London Fields, Hackney, London E8 3SB
Official Website: www.time-run.com
Since trying Time Run, I've played another escape room game that I would recommend. Read more about Enigma Quests and the School of Witchcraft and Wizardry.
Disclaimer: As is common in the travel industry, the writer was provided with complimentary services for review purposes. While it has not influenced this review, AboutLondonLaura.com believes in full disclosure of all potential conflicts of interest.