Where you choose to stay can be the focus of your holiday especially if you choose somewhere incredibly unusual. I've always dreamed of staying in a Scottish castle or a lighthouse but these ideas are also on my list.
London Bus
Blackberry Wood in East Sussex is a campsite with a difference. The setting is fantastic: at the foot of the South Downs and only 8 miles from Brighton seafront. It's perfect for country walks and exploration but instead of bringing your tent (although that's still OK here) why not stay in a London bus?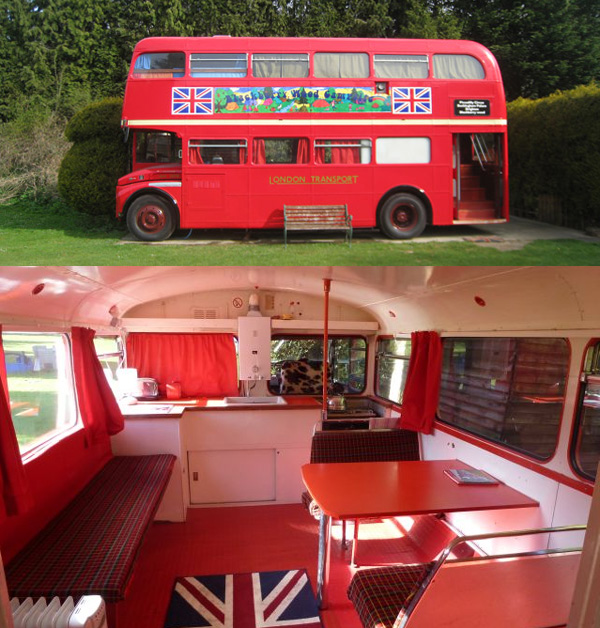 It's a 1964 Routemaster London double-decker and is perfect for a "Summer Holiday". Although they don't encourage you to sing along like the Cliff Richard song I'm sure most guests do! The bus is great for a family or two couples.
Holicopter
Shouldn't that be helicopter? Not when you're staying in one on your holiday! The Holicopter is also at Blackberry Wood and is a converted 1965 Wessex Search and Rescue helicopter. You'll have your own outdoor kitchen area and there's space for a family of four inside.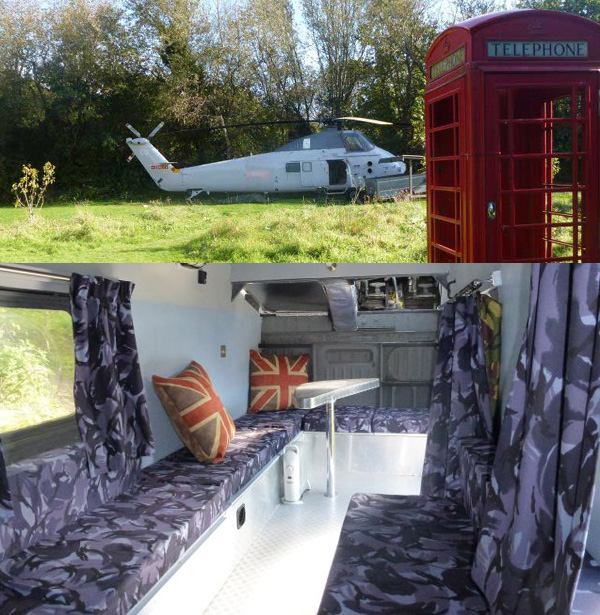 Scout Hall
Here's a fun place for a group of friends or a larger family. This Scout Hall on the Isle of Wight has been converted into a four bedroom holiday home, has coastal views and is in an official 'area of outstanding natural beauty'. Vintage Vacations transformed the property and it has a wonderful retro feel.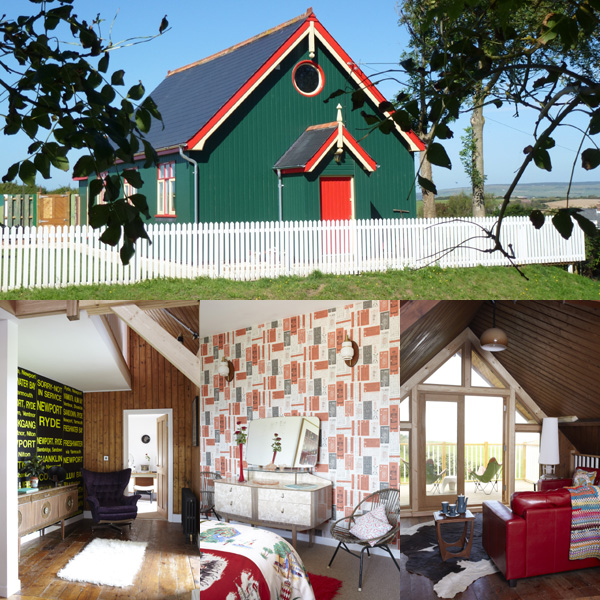 Mission Hall
Also from Vintage Vacations, and only 10 minutes walk away from the Scout Hall is The Mission Hall. It's a lovely open plan space with two bedrooms on the mezzanine and two more in the 'Sunday School'. The retro 1950's kitchen looks stunning too.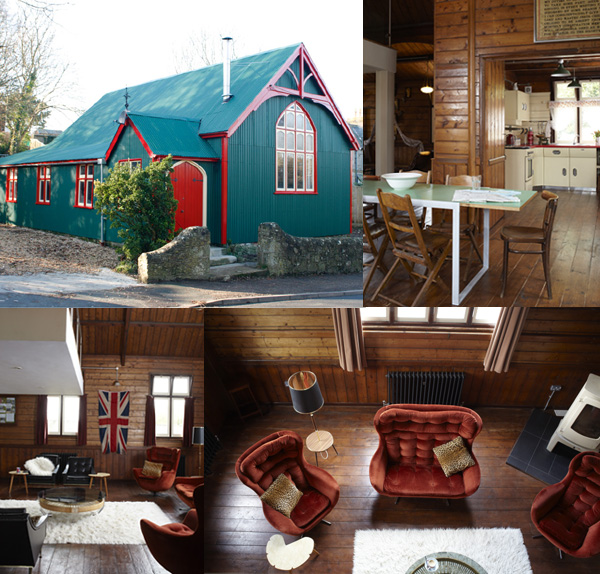 Train Carriage
At Skipwith Station in Yorkshire you can stay in a static train carriage. The station was part of the Derwent Valley Light Railway which closed in 1985. The carriages were used on the west coast mainline between London Euston and Birmingham, Manchester and Scotland, and were withdrawn from passenger use in 1991. Four to six persons can stay in either the "Derwent Flyer" and the "Derwent Mail". There's also "The Lady Deramore" which is an ex-Virgin West Coast carriage. There are views over open countryside and ample parking.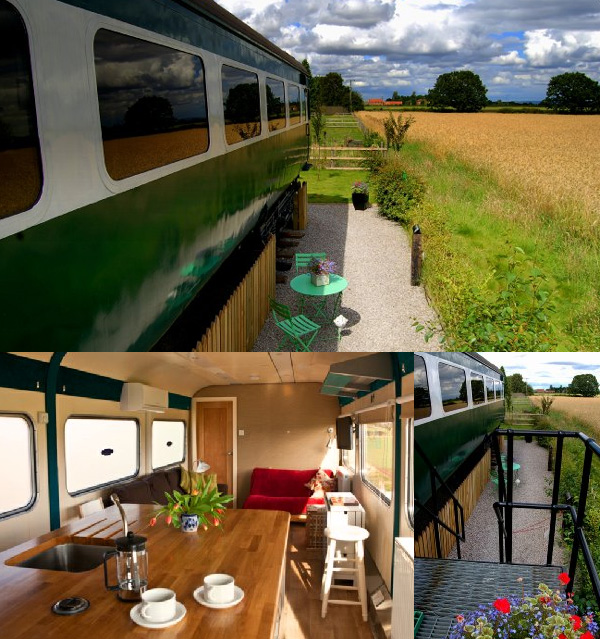 Britain is amazing for unusual accommodation as you can stay in castles and lighthouses and I haven't mentioned the trend for glamping (glamorous camping) which brings a multitude of options.
This article was first published on the VisitBritain Super Blog in 2013.