In celebration of the Swan Lake returning to the stage, the Royal Opera House has a Swan Lake-themed afternoon tea. Inspired by Tchaikovsky's classic ballet, there is an assortment of savoury and sweet treats for both adults and children.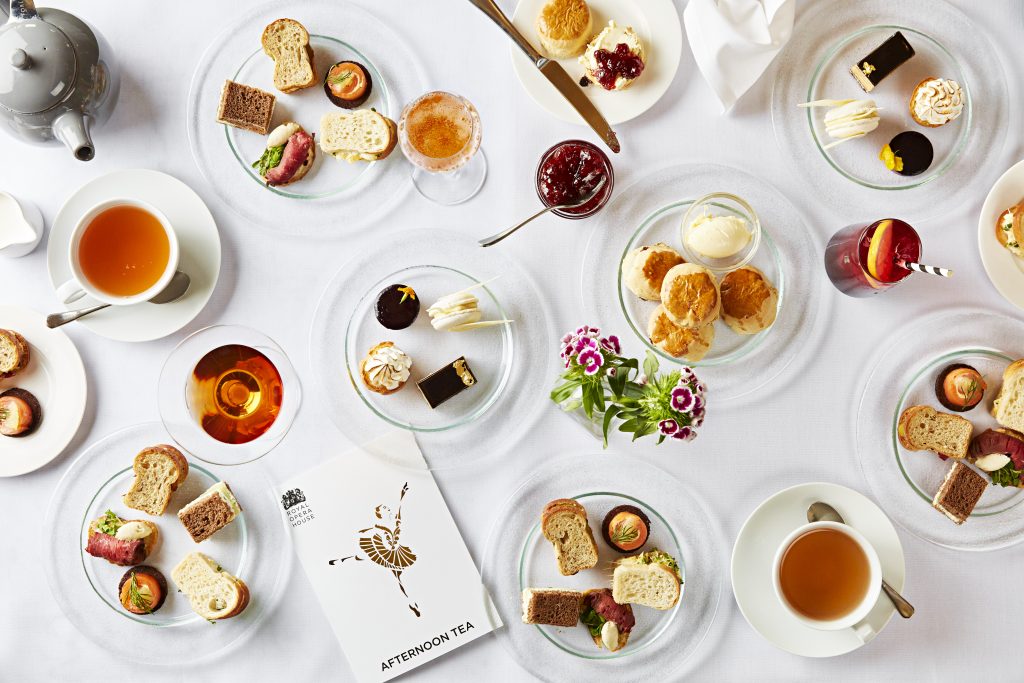 When?
The Swan Lake afternoon tea is available Thursdays to Saturdays from 12 March to 18 April 2020.
The dates available to book are 12–14 March, 19–21 March, 26–27 March, 17–18 April 2020.
Sittings: 2 pm, 2.30 pm, 3 pm.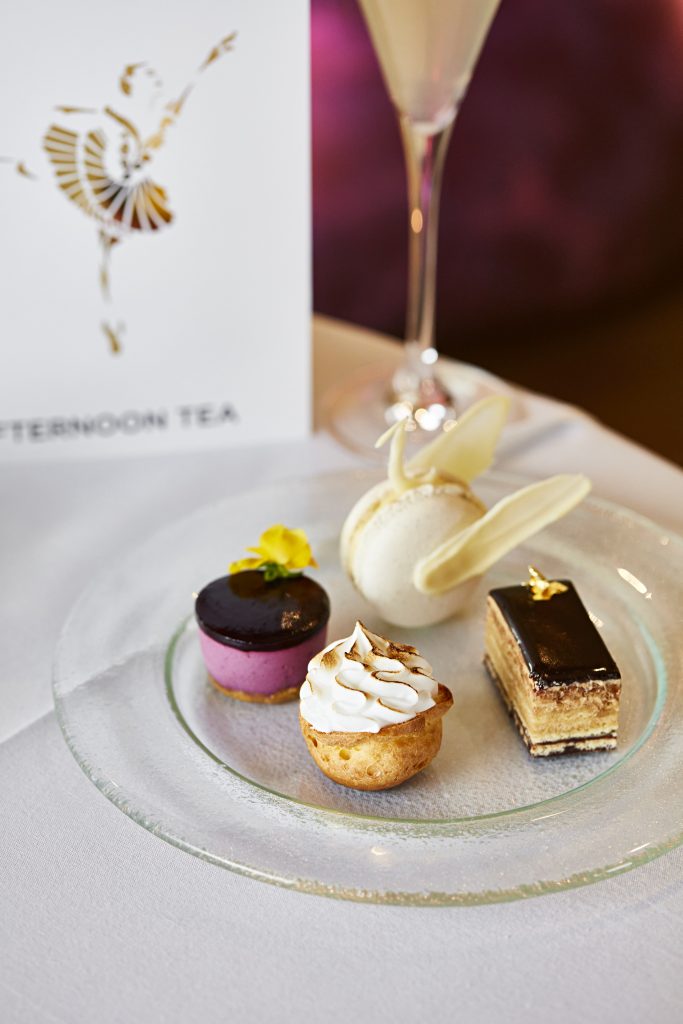 Where?
This Swan Lake afternoon tea is served in the fifth floor Piazza restaurant at the Royal Opera House in Covent Garden. Your dining is accompanied by live performances by a Royal Ballet pianist.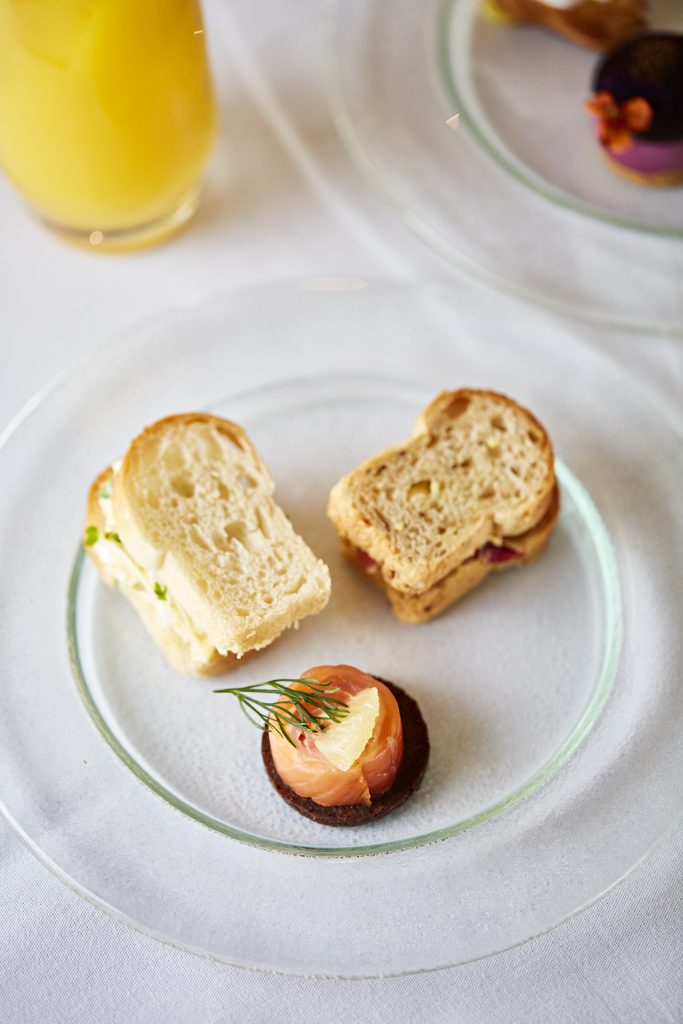 Tell Me More
The opening act (do you see what I did there?) features a selection of savouries that showcase the best of the season's flavours. Glazed gammon, grain mustard butter and pickled gherkin on granary bread is the fancy, but accurate, way to describe the ham and mustard sandwich. Severn and Wye smoked salmon pinwheel on pumpernickel bread and truffled egg mayonnaise are rather yummy too.
After an intermission (I'm rolling with this performance theme) of warm scones with jam and clotted cream, the spotlight then falls on a range of sweets inspired by Swan Lake's infamous characters.
The offering includes a white swan macaron with chocolate wings (how gorgeous is that?) and a black swan currant and cassis cheesecake. There are also hazelnut and toasted marshmallow choux puffs for adults plus lemon and toasted marshmallow choux puffs for children.
Space isn't taken up on the table as the cake stand is floor-standing and placed next to your table. The sandwiches are served on individual plates and placed on the table, and then the scones and sweet treats are at the side waiting for you. Everything arrives together so there's no waiting between courses'.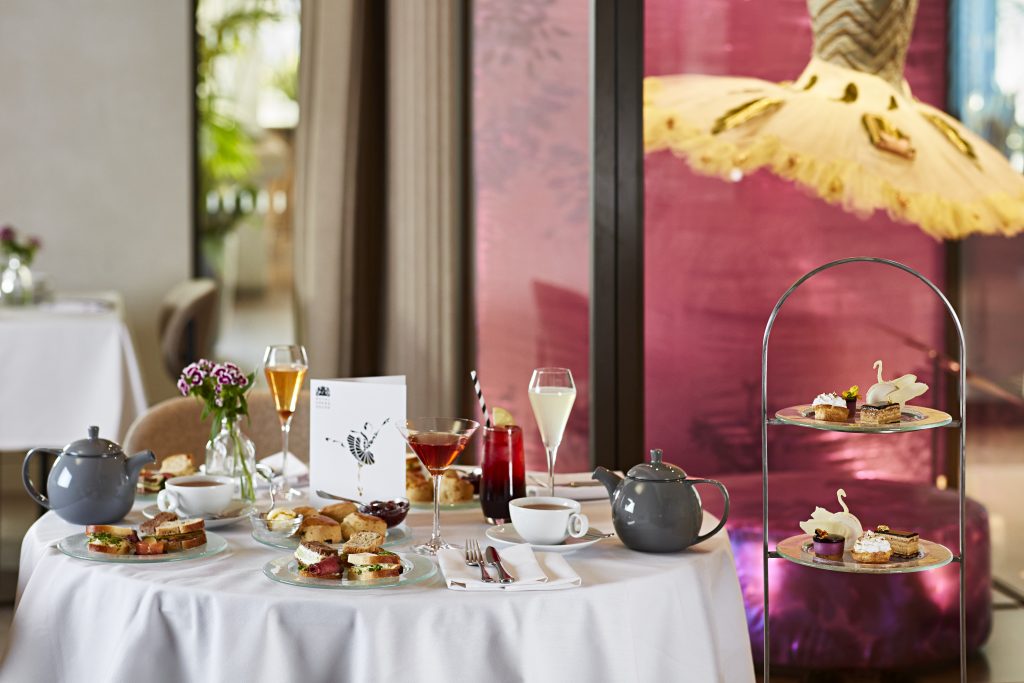 Suitable for All
The Swan Lake afternoon tea caters for a variety of different dietary requirements including gluten-free, nut-free, dairy-free, vegan and vegetarian menus. The vegetarian and vegan editions feature roast onion squash, chestnut and sage on pumpernickel bread which I can confirm is delicious. The carrot, coriander and hummus on granary bread was lovely too. I asked about the toasted marshmallow in the vegetarian choux puff and was told it didn't have gelatine. The cheesecakes looked different too so it was easier to ensure the vegetarian was also without gelatine.
The dairy-free tea pairs the warm scones with coconut cream and includes an additional delicious range of desserts including choux puff swans with crème Diplomat and a lemon curd cake with crumble topping.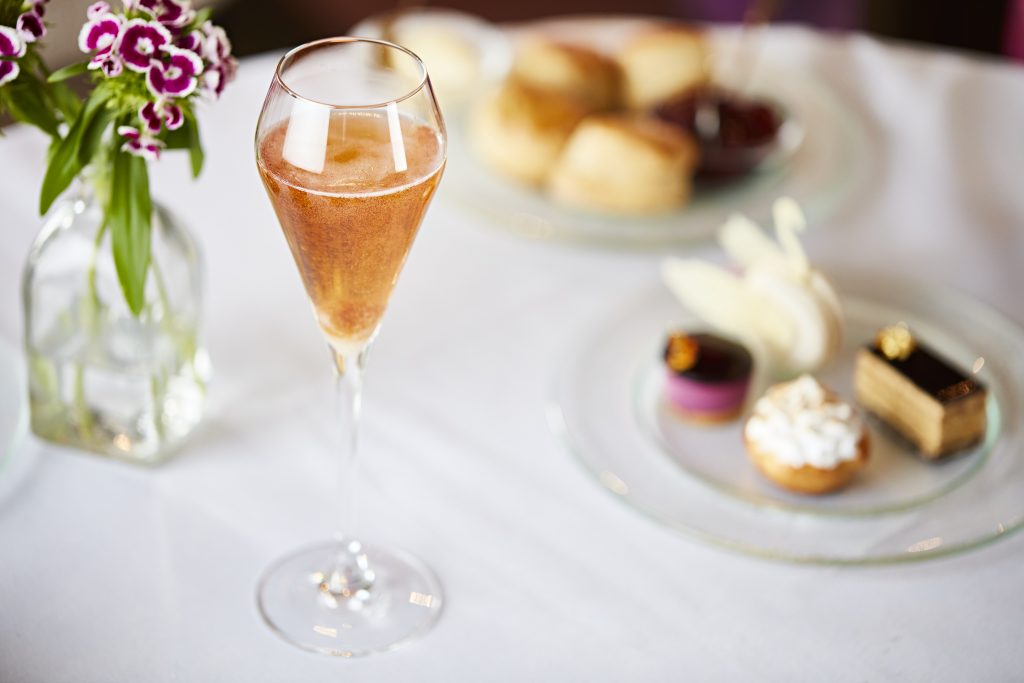 Tea Selection
The tea choice is actually quite limited but all are by Hope & Glory – a British company who source from ethical growers. There are three black teas (English Breakfast, Earl Grey and Masala Chai), two green teas (Jasmine Pearls and Chaquoing Green) and two Tisane (Peppermint and Red Velvet – a fruit 'tea' of orange and berries).
Tea is served in individual teapots with the loose leaf tea in an internal strainer attracted to the lid.
Cocktails
The grown-ups are well-catered for as there is a Swan Lake-inspired cocktail menu available.
The list includes enchanting tipples such as Odette (lychee juice mixed with coconut syrup and topped with Rivani Prosecco, £12), Von Rothbart (a vesper martini made with Belvedere gin and red vermouth, £14.50) and Birthday Ball (Cognac and aromatic bitters soaked into a sugar cube and topped with Ruinart Champagne, £16).
And there's a non-alcoholic cocktail named after Odette's alter ego, Odile (freshly pressed grape juice, blueberry purée and bitter lemon, topped with Fever Tree lemonade, £6).
Ruinart Champagne is on the menu too.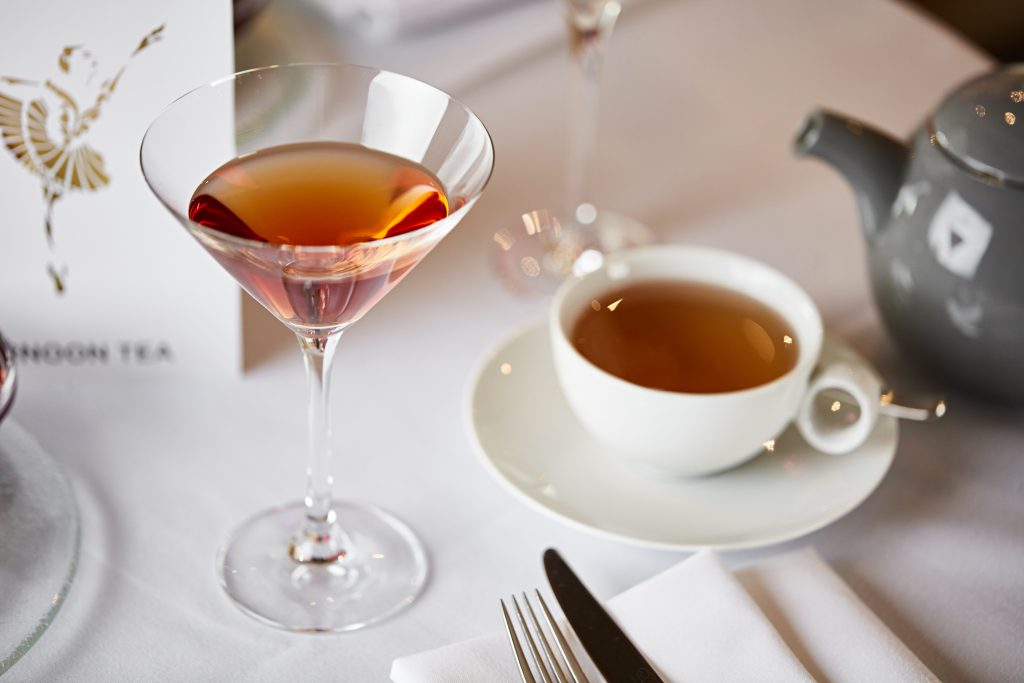 I've Tried It
I was able to try a preview of this special themed afternoon tea. The Piazza restaurant on the fifth floor is lovely but don't confuse it with the Paul Hamlyn Hall – previously the Floral Hall that was the exotic flower market.
The sandwiches arrive on individual plates and are quite small (about quarter size or smaller). The floor-standing cake stand is a wonderful idea and the presentation is exquisite.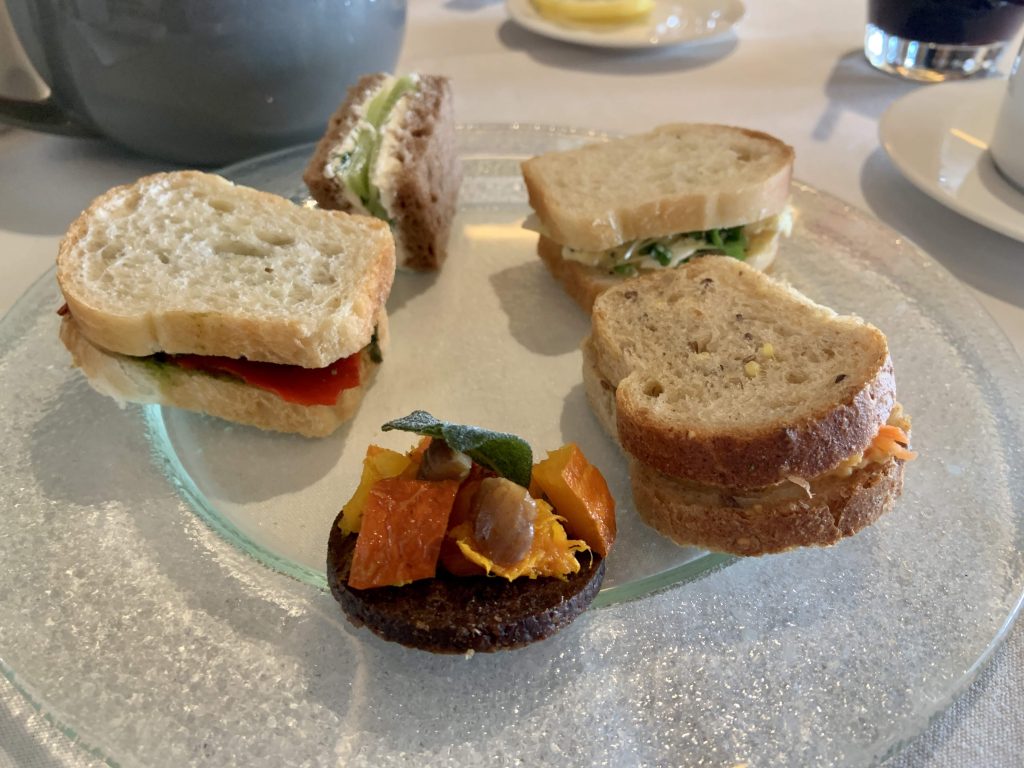 It was the white swan chocolate macaron that convinced me I wanted to try this afternoon tea and it was just as beautiful in real life.
The sitting is for about 1.5 hours but we actually finished in around an hour. Having everything arrive quickly and at the same time must have helped.
As everything is small and delicate we didn't leave feeling over-full. But it was all delicious. It's a lovely venue with great staff and choosing this afternoon tea to extend your time at the Royal Opera House when seeing Swan Lake would be an excellent idea.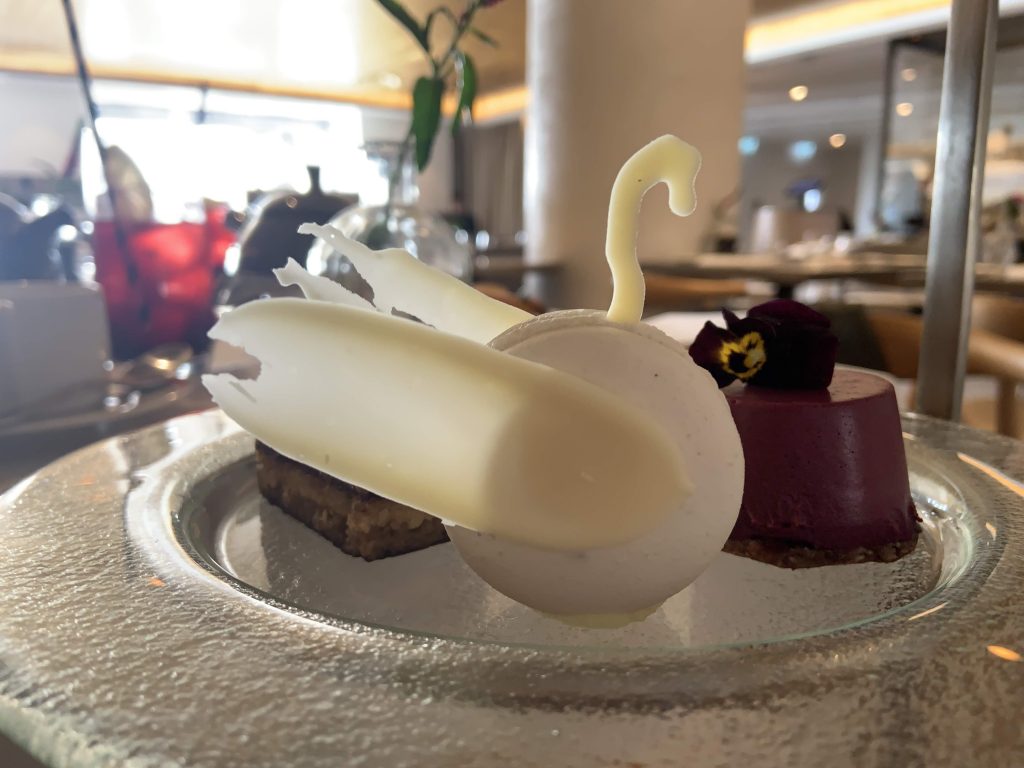 How Much?
Prices are from £45 per adult and £27 per child.
More Information
Address: Royal Opera House, Bow Street, Covent Garden, London WC2E 9DD
Official Website: www.roh.org.uk/eat-and-drink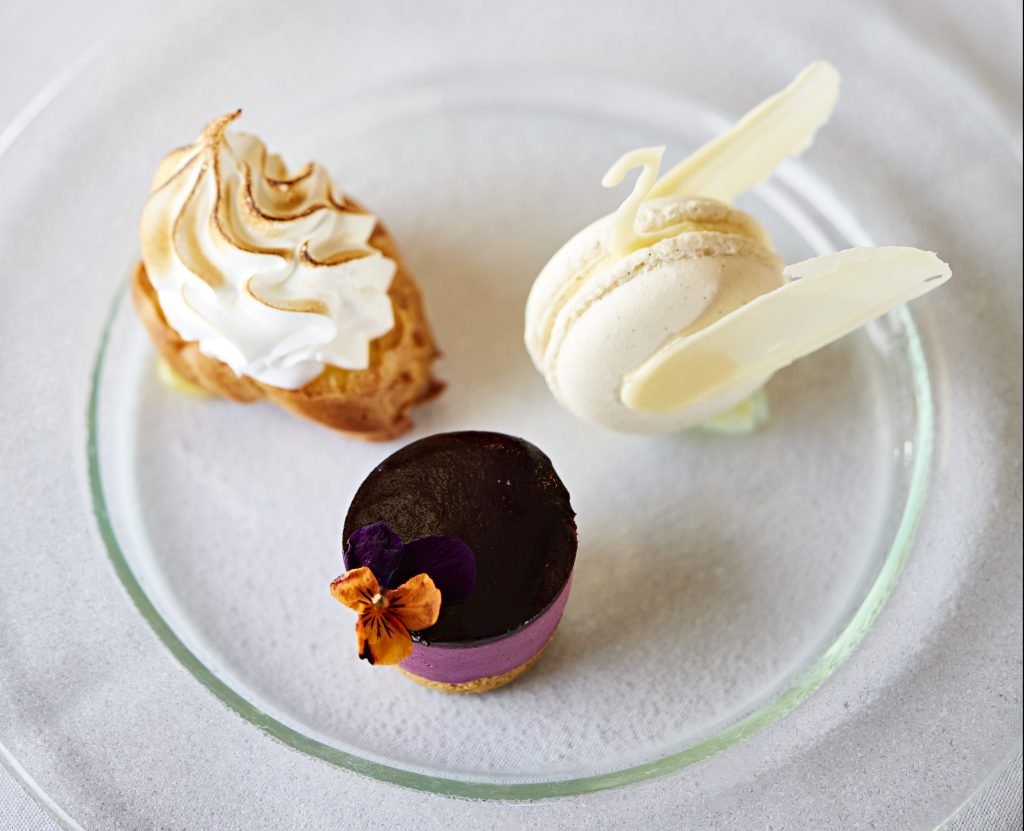 Disclaimer: As is common in the travel industry, the writer was provided with a complimentary meal for review purposes. While it has not influenced this review, AboutLondonLaura.com believes in full disclosure of all potential conflicts of interest.